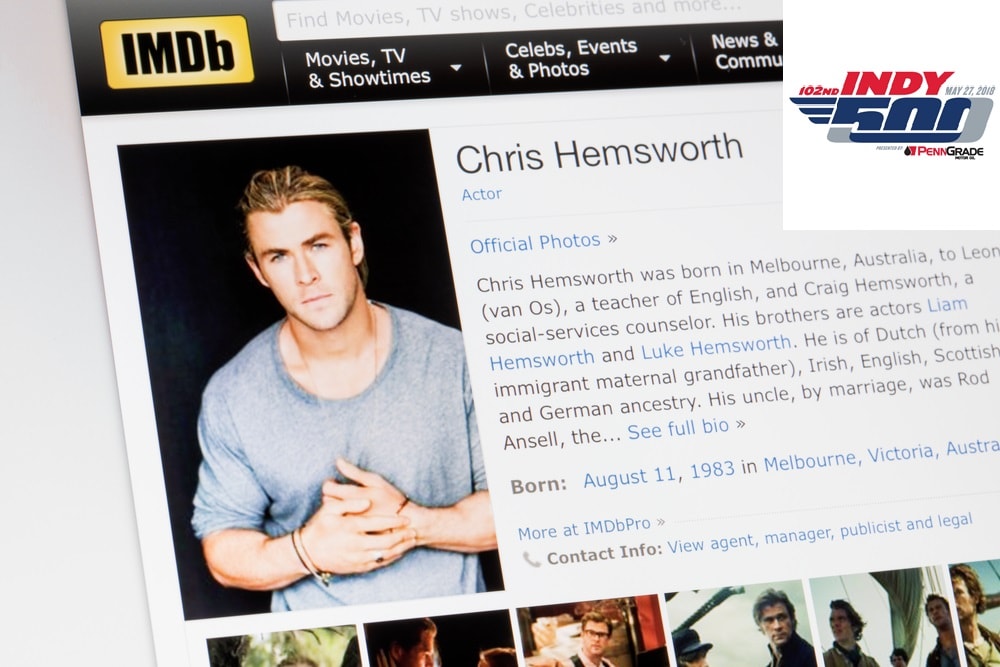 Actor Chris Hemsworth is mostly known to audiences around the world as the actor who plays Thor, god of thunder and Marvel Superhero. However beyond simply waving a magic space hammer around in big blockbuster movies, the man is known as a big motorsport fan. He even starred as legendary Formula One racer James Hunt in Rush, arguably one of the finest racing movies and sports dramas of the last few years. In that movie he needed to get behind the wheel from time to time behind actual Formula One cars and also "act" like he knew how to drive one.
Of course he probably won't be racing on a track anytime soon. After all his schedule of saving the world onscreen with Marvels' Avengers keeps him plenty busy. That's not to say you won't still find him participating in motorsports outright at all. In fact he'll be helping start off none other than the renowned Indianapolis 500.
A Race So Big, Only a Superhero Could Start It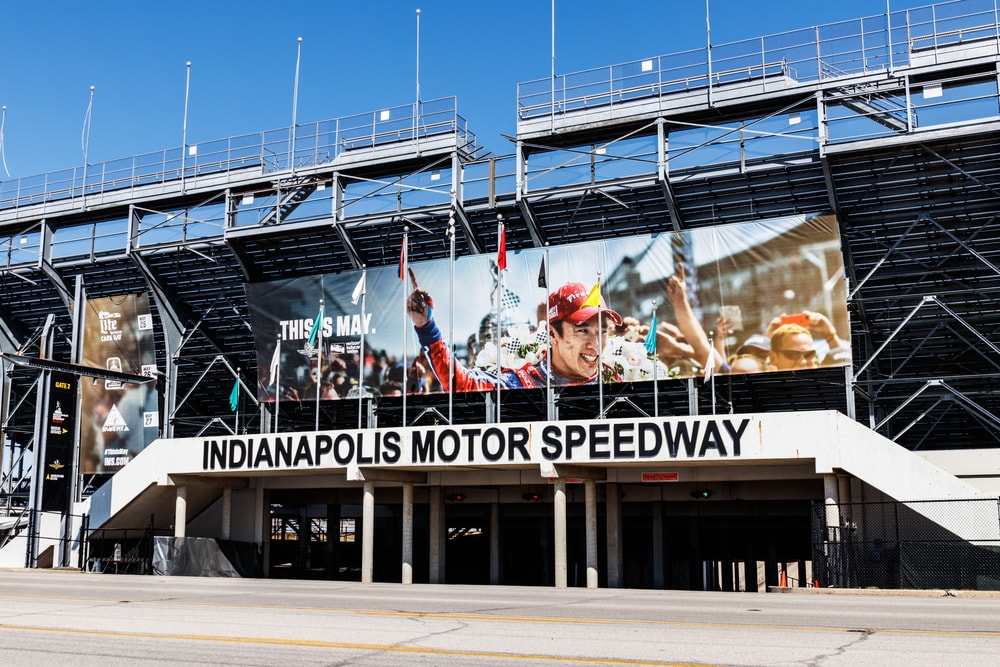 One of the big traditions of the Indy 500 is to have a big star as the honorary starter. That is, the person waving the green flag that sets off the race. Past honorary starters have been actors, musicians, and even former racers. This year the committee for Indy chose Chris Hemsworth. Hemsworth's profile has arguably never been stronger than it is now and it's all thanks to a magic hammer and cape on films such as Thor Ragnarok and Avengers: Infinity War. However we highly doubt that was the big reason Indy wanted him to do the honors.
You see, Chris Hemsworth also acts as a brand ambassador for the famed watchmaker TAG Heuer. TAG Heuer is in fact the official timepiece of the Indy 500 and Verizon IndyCar Series. However having an Australian actor has headlining three "Thor" movies and appeared in three "Avengers" projects plus 2016's "Doctor Strange couldn't have hurt either. And of course, "Avengers: Infinity War" is the top-grossing movie worldwide this year, with more than $1.6 billion in tickets sold. A funny bit with the timing is that Hemsworth's appearance at the track will comes 55 years after a Marvel Comics issue — "Tales of Suspense No. 45" — featured wealthy playboy Iron Man, driving the "Stark Special" in the Indianapolis 500.
Chris Hemsworth: Racing's Biggest Fan?
Chris Hemsworth is rightly excited that he gets to hold and wave the green flag this year. And in interviews he seems to be just happy to be there and watch the race. He's been a TAG Heuer ambassador ever since 2011 but he's also been a motorsport fan for about as long too. Hemsworth told interviewers about recognizing the
Indianapolis 500
as arguably one of the greatest races in the world. It is after all the largest single-day sporting even on the planet. No wonder they got a guy who plays a demigod in the movies to set it off.
As said before, this big announcement involving Hemsworth marks this the fourth consecutive year in a row that an actor will waive the Indy 500 green flag. Last year it was Jake Gyllenhaal sharing the 2017 honor with Jeff Bauman (the same Boston Marathon bombing survivor Gyllenhaal portrayed in the film "Stronger"). Meanwhile Chris Pine waved the flag in 2016. And before that in 2015 Patrick Dempsey was the man with the flag. Maybe you just want to watch an admire Chris Hemsworth from afar. Or perhaps you want to see the race itself and maybe catch Danica Patrick's big sendoff. See both as the 102nd running of the Indy 500 scheduled for 12:19 p.m. May 27.
More like this
Autotainment

Car enthusiasts are always looking to learn more about a complex and constantly changing industry. One way to tackle this task is through automotive podcasts. These shows offer a treasure..

Read More

Autotainment

Moviegoers don't need to be car lovers to appreciate the legendary vehicles that have graced the big screen over the decades. These automobiles have helped to tell the stories and..

Read More

Autotainment

When football season arrives, it only means one thing—tailgates! But while die-hard fans are sure to have enjoyed a tailgate or two (or 200) in their time, many might not..

Read More