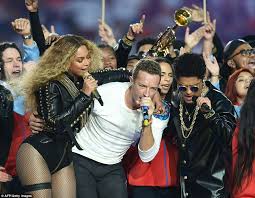 The biggest sports event in the US wrapped up with the Philadelphia Eagles winning their first Vince Lombardi Trophy against 5-time winner the New England Patriots. Sports history was made and also television history with record viewership as usual. Which is why buying ad space at the Super Bowl is akin to joining an elite and exclusive club. This year, only a few automakers managed to win the eyes of millions of Americans in between the big game. Our  team at Endurance saw them all but only a few managed to really wow us and get us revved up for the upcoming model year.
So huddle up and check out our picks for what is likely the best automotive advertising on TV!
Lexus LS 500 F Sport: Black Panther on the Prowl
Next weekend
Marvel Studios
brings
Black Panther
to life in theaters. Eager fans got a little taste of the superhero in a minute-long
Lexus
-Marvel Studios collaboration. This showcases both the groundbreaking character and the innovative LS 500 F Sport. We see Black Panther (Chadwick Boseman) crouched on the LC 500 driven by his ally Okoye (Danai Gurira) before recovering a treasure stolen from his kingdom. Sadly, Black Panther is left stranded in the middle of the road and left to do some crime-fighting before he's rescued in the nick of time by his younger sister Shuri (Letitia Wright) in her LS 500 F Sport. If that wasn't enough she drives fast and smartly enough to also get Black Panther to a conference he was scheduled for.
Kia Stinger: Steven Tyler Goes Back In Time
Steven Tyler, lead singer of Aerosmith hope into a Kia Stinger and then…drives in reverse. As he completes one lap on the track backwards we also notice something eerie but kind of cool. He's getting younger! By the time the commercial ends, to the chorus of "Dream On," Steven Tyler is a much younger man and the Kia remains the same.
Hyundai: Hope and a Cause
Other automakers, like
Hyundai
, opted for less humor and special effects than pure sincerity. Their ad features a fictional device called a Hope Detector. That turns metal detectors into something that lets actual Hyundai owners hear the heartwarming stories of cancer patients. Hyundai car purchases partly pay for their treatments . This isn't advertising a car, its bringing attention to Hyundai's real life charity work. Hyundai donates a percent of every Hyundai sold to the cause of childhood cancer research. If that doesn't tug the heartstrings, the ad ends with those real Hyundai owners meet the real  people behind the stories they've just heard.
Fiat Chrysler Automobiles: Jurassic Jeeps and Rigorous Rams
Fiat Chrysler Automobiles bought several ad spots but only two of them made out list. Cashing in on the teaser for
Jurassic World 2
, the first features star Jeff Goldblum in a 
Jurassic Park 
daydream. In the dream he quickly evades a tyrannosaurus rex while driving the new Wrangler.
The other ad that made our list is a controversial choice but that's why it made it here. The ad got people talking and we'd be remiss if we didn't.  They call the ad "Built to Serve," which used a Feb. 4, 1968, speech by Martin Luther King Jr. under the new context of selling pickup trucks. That is controversial. People are debating the ethics of the ad as you read about this. However if Ram simply wanted people talking, that makes this a big win for them regardless of the reaction.
So there you have it! Did you enjoy the SuperBowl? What did you think of Timberlake's performance? What were your favorite ads? Let us know!