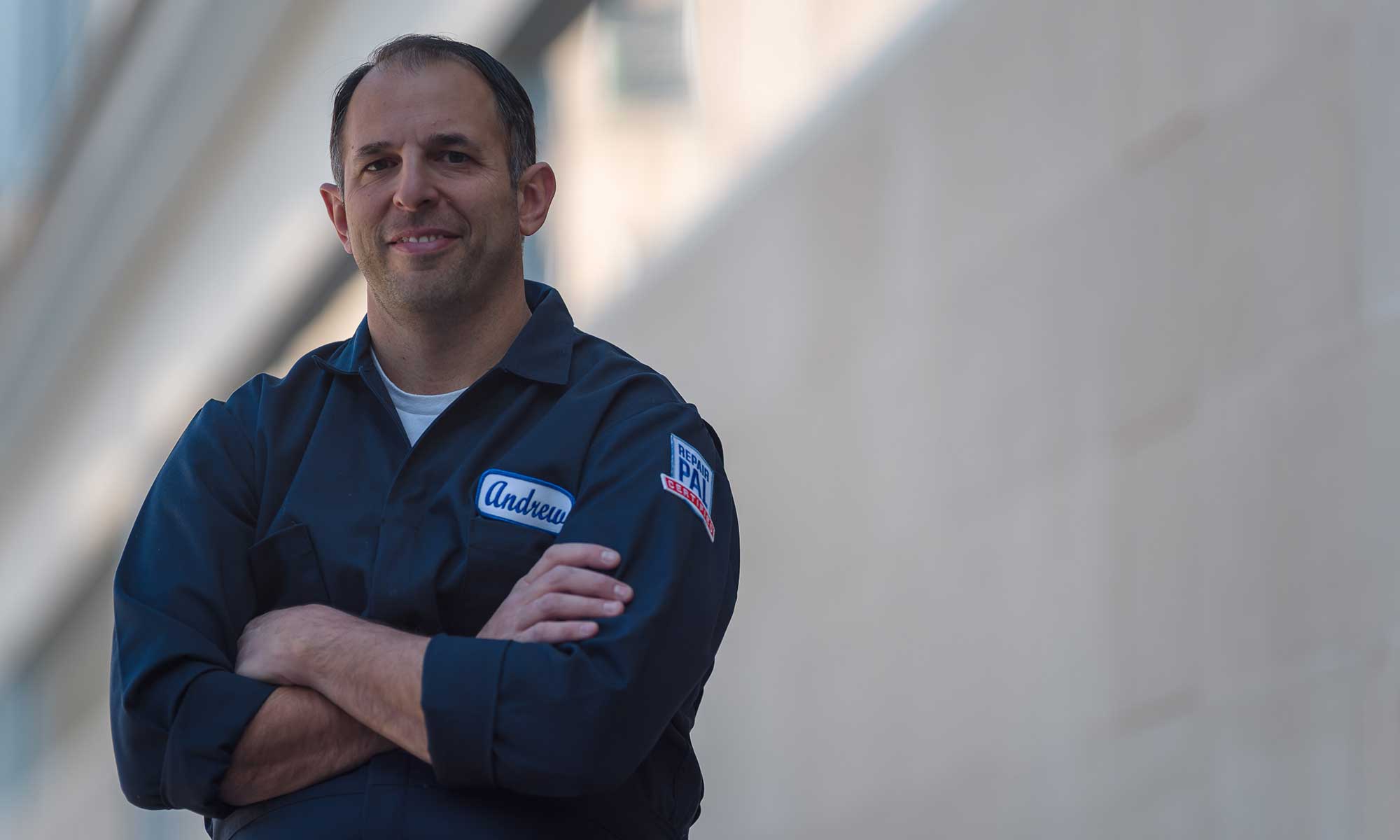 Dealing with a breakdown is stressful for various reasons—not only can you expect to pay a few thousand to repair, but if you don't have a good mechanic or AAA, you may find yourself worrying about where to go. Considering 75 million drivers in the U.S. have yet to find an authorized repair facility, it's safe to say finding a great mechanic can require tons of effort.  
The good news is finding a local repair shop that's been certified with an automotive service excellence (ASE) badge is easier than ever with sites like RepairPal and Angie's List.  
Still, there's something to be said about finding a repair shop that not only provides exceptional customer service but also works on educating customers about what's going on and how they can avoid it from happening in the future.  
To help you feel empowered along the repair process, we sat down with Larry Witherspoon Jr., the co-founder and Executive Director of the Automotive Repair Facility, to share tips on finding the best technician for you.   
Where Can I Look to Find a Certified Technician?
"There are resources that primarily focus on providing drivers with information on repair shops, as well as real customer ratings," says Larry. "If you're hesitant about visiting a certain car repair shop, I'd suggest looking at customer testimonials and visiting their website to get a better idea of what they offer and known for."  
With Endurance's recent partnership with RepairPal, drivers now have access to repair shops and dealerships that have been certified by the National Institute for Automotive Service Excellence—all of which can help perform routine maintenance and fix any repair.  
RepairPal also includes training centers, similar to Larry's repair shop, which allows students to work on real customer vehicles. "My students go through an extensive curriculum that walks through even the most complex repair to ensure drivers feel confident coming to us, and we can educate our customers on what exactly went wrong and ways to avoid it from reoccurring in the future."   
Training centers offer VIP-customer service and have all repairs checked by Larry and his expert staff to ensure the issue is fixed, and you're confident driving off the lot.   
Depending on your preference, you can compile a list of different repair shops or car mechanics to check out and request an estimate.  
Do's and Don'ts for When You Visit Your Mechanic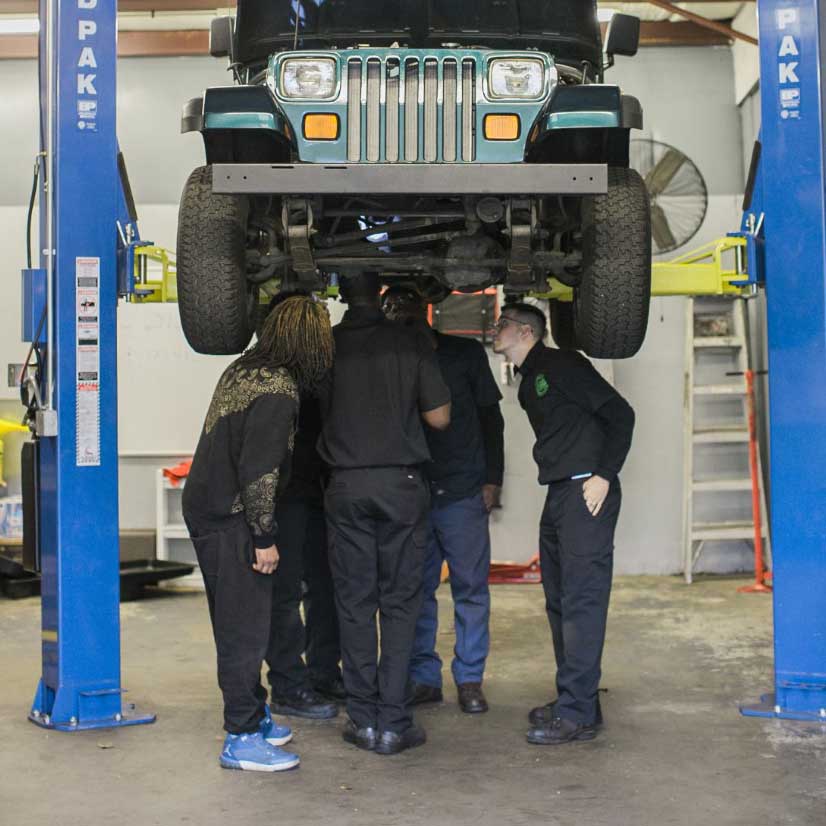 Once you're ready to get a repair estimate, the next step is knowing what to prepare before speaking to a technician. Larry shares the top do's and don'ts he sees in his shop every day and what to avoid.   
Do Write Down the Symptoms You're Seeing
You know your vehicle better than anyone—from the weird noise you hear every once in a while, to the settings you need to feel comfortable driving. Knowing precisely what's wrong with your vehicle can be left to the technician, but there are other ways you can share insights as to what's wrong. Take some time to read your owner's manual or document symptoms whenever something is off. 
For example, if you were to experience a random leak, Larry shares some questions you can ask yourself when diagnosing the issue:  
What color is the fluid?  

Where do you see the leak—under the front of your vehicle or in the middle?  

How big is the puddle from the leak?  

Are there any weird smells?  

What's the consistency of the fluid?  
 "The answers to these questions give my technicians a better idea on where to look or what's wrong, but they can also give you the confidence you're looking for when visiting a repair shop," adds Larry.  
Don't Counter the Mechanic's Diagnosis with Something Your Friend Said
"There are some instances where customers question the original diagnoses simply because someone they know suggested something else," adds Larry. "I understand people wanting to feel comfortable when visiting a new shop, but these diagnoses typically don't involve disassembling your vehicle to get an in-depth view on what's wrong. If technicians were to listen to someone else's advice, then the original issue can go missed and end up damaging much more of your vehicle in the long run."  
Before doing any repair work, ASE-trained technicians disassemble the significant parts of your car to see what's wrong and adequately diagnose the issue. Plus, all technicians go through an extensive curriculum to identify red flags and educate customers on what's wrong.  
When a repair shop diagnoses an issue, which can vary from what a close friend has said, it's best to listen to them—especially if you have an extended car warranty. Getting a second opinion is fine, but there are reasons technicians are required to obtain ASE certification given how complex some repairs can be. 
If you're worried about costs, you can always opt for breakdown protection, which covers both parts and labor for essential components like your engine, transmission, and air conditioning system. Some repair shops also offer payment plans to get the repair done and back on the road in no time.  
Do Request Repair Estimates from 3-5 Shops
To ensure you're paying a fair price for the repair, you can always request an estimate from a repair shop. "People feel anxious visiting a shop to get an estimate, but we completely understand it's part of the repair process," says Larry.   
It's important to note you may be required to pay a small fee for an estimate, depending on your repair's complexity. "If you think about it, this process is very similar to when you visit your doctor—you're required to pay a fee upfront before seeing a professional diagnose what's wrong. Whether or not you're sick, you still have to pay, which is how diagnostic fees work at repair shops," says Larry.  
Considering all diagnoses require a professional to disassemble your vehicle, you'll need to plan to visit the shop instead of solely speaking on the phone.   
Don't Source Your Parts if You're Under Warranty
This one is optional—if you're not covered under warranty, you can always source your parts. However, all ASE-certified technicians advise against this because of the implications of installing a part that can end up being faulty.   
If you're set on using this part, then you're running the risk of experiencing an issue that can result in voiding your warranty and having to repair a more significant problem.   
"When a repair shop sources a part for you, they're able to have documentation on where the part is from and have confirmation it's approved to install into your vehicle. If you bring one in and don't have any paperwork associated with the part, let's say down the line you experience an issue with the part of those surrounding it, it can make the car repair process much longer to know what caused the breakdown."   
Instead of sourcing your parts to save on repairs, you can explore coverage plans that work to cover the cost of repairs, leaving you responsible only for the deductible. For more information on how Endurance can help you today, request a free quote.
How Do You When You Can Trust a Repair Shop?
The best way to know whether or not you can trust a repair shop is by seeing how they treat you from the minute you walk in. Are they asking you questions such as: What's wrong with your vehicle? Are they educating you on what could be wrong with your car?  
"Whenever anyone visits my auto repair shop, my team makes sure to provide assistance right away and ask detailed questions on the issues they're experiencing. Once we have a better idea of what's going on, we then spend a few minutes explaining it in detail, especially for those who aren't too familiar with car care or cartalk."  
You can also see whether or not they're accredited by the Better Business Bureau (BBB) and if they have positive online reviews on popular sites like Yelp or RepairPal.  
How the Automotive Repair Center is Empowering Confidence in their Community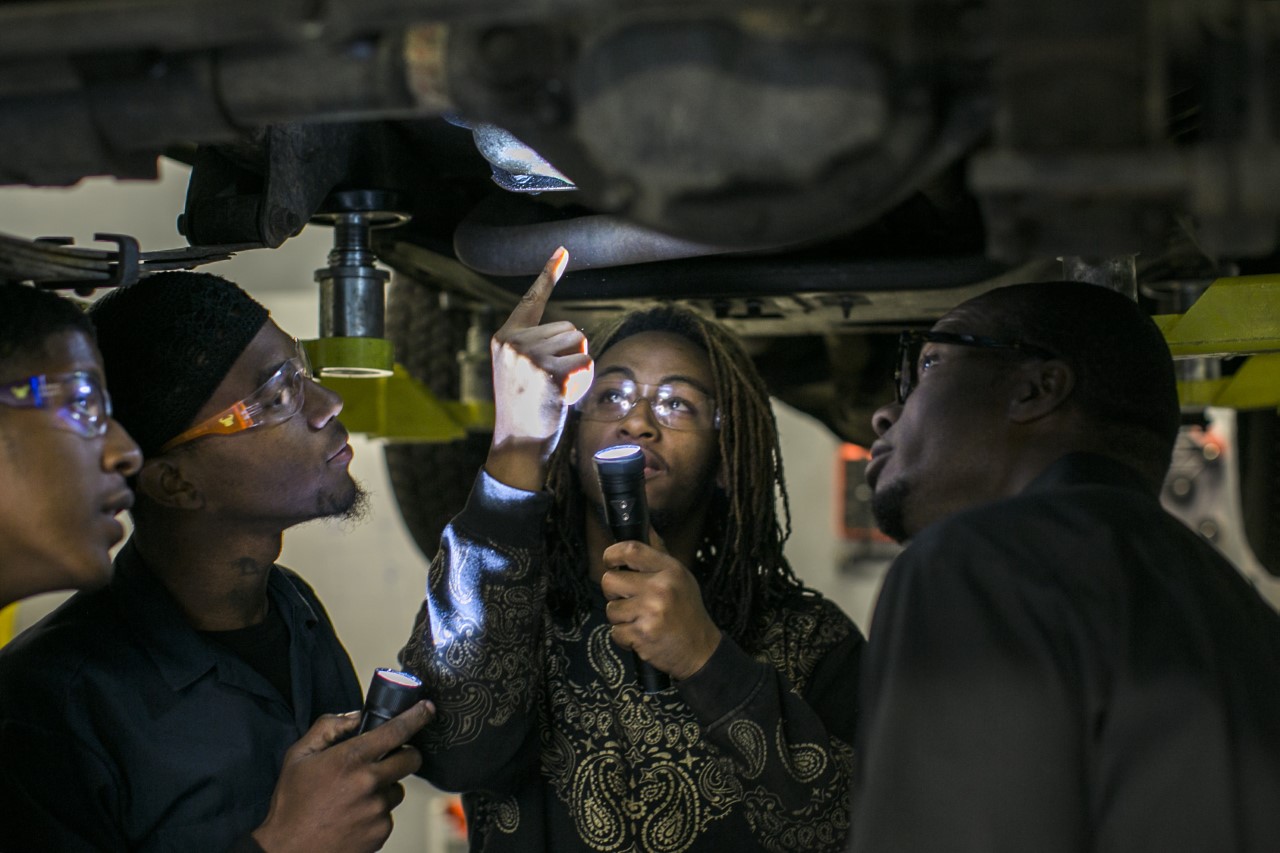 The Automotive Repair Center (ATC) has helped thousands of drivers get back on the road after experiencing a breakdown. They're also empowering confidence in adults looking to establish a career in the automotive industry that would usually be turned away due to a criminal record.   
After experiencing hardships and seeing the difficulty adults face when wanting to turn a new leaf, Larry wanted to provide a solution that combines his love for repairing cars and empowering the local youth to be more than they ever expected to be.  
With over 150+ trained since 2014 and 80% of their graduates still employed since going through his program, he's helping pave a new way for the automotive industry and helping more and more people gain access to trustworthy mechanics. "As someone who's experienced similar hardships as our students, it's gratifying seeing their passion in repairs grow and them gaining more confidence to start a new life."  
Located in the Atlanta area? Check out their services, all of which are reviewed by certified technicians. You can get maintenance performed like an oil change or go to them for any approved auto repair! They're ready to handle all of your car needs. 
About Larry Witherspoon Jr.
Now part of Endurance's team of automotive experts, Larry brings a wealth of knowledge towards everything automotive and loves to share his ability to help drivers feel more confident.  
Since 2014, Larry and his co-founder have worked together to build their repair shop from the ground up and have shared their knowledge on repairs to educate both students and their customers every step of the process.  
Larry's love for the automotive industry and helping his local community started after watching his father mentor young men looking to turn a new leaf after a life of crime. His father was a high-school teacher, coached multiple sports, and worked part-time at a Juvenile detention facility. Larry grew up understanding the difficulties all young men face becoming adults, especially those that come from challenging circumstances. ATC is a place where both of his passions can thrive.   
He has taken those experiences growing up and combined them with his passion for vehicles to start the Automotive Training Center.   
Gain Peace of Mind with Endurance Warranty
Endurance has been crafting expert-backed coverage since 2006, and our team doesn't stop there. From the road to repairs, our teams of experts help you and your family members tackle vehicle education, file claims, and get you back on the road fast—with more money in your pockets.   
Every Endurance plan includes 24/7 roadside assistance, substitute transport, and trip-interruption costs as standard, bundled with a year's free membership to Endurance Elite and its suite of fantastic everyday driver benefits. If you want to save on service, though, check out EnduranceAdvantage™. As well as extensive repairs coverage, our newest plan includes up to $3,500 of maintenance costs.  
Get a free, no-obligation quote online now to feel empowered the next time you hit the road.  
More like this
Expert Auto Tips

With most states around the country getting colder, it's worth reminding yourself how to prepare your vehicle for the different seasons. Weather conditions play a major role in how a..

Read More

Expert Auto Tips

Being a car owner can be an incredibly rewarding experience, especially if you take pride in your vehicle's condition and performance. Cars that are well taken care of will generally..

Read More

Expert Auto Tips

No matter what kind of vehicle you own, staying on top of its care and maintenance should always be a top priority. Cars that are well taken care of and..

Read More