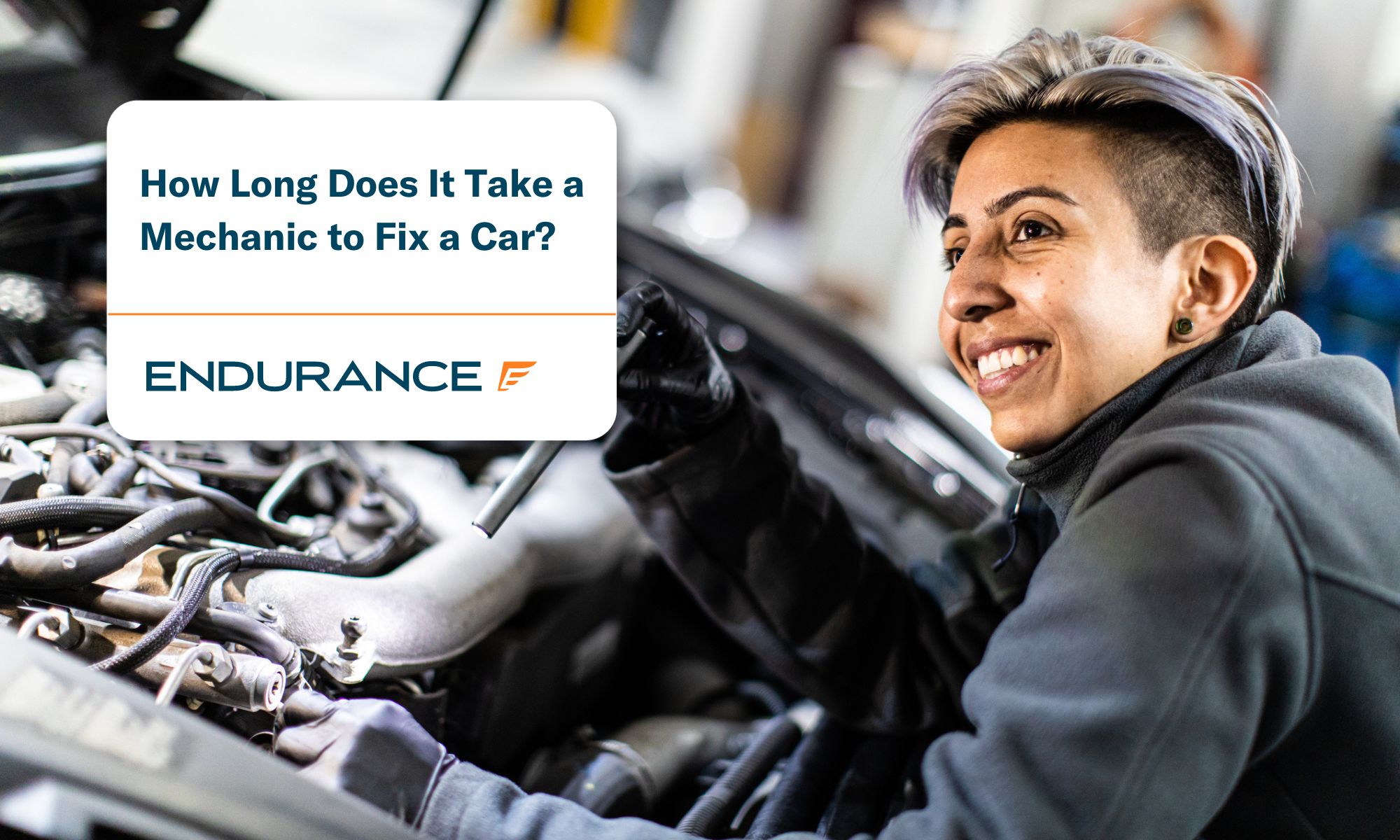 Having your vehicle break down on you is never ideal, but sometimes it's also unavoidable as a car begins to age. Whether you are experiencing a breakdown on the road or simply handling much-needed maintenance, you might need to take a trip to the auto repair shop to fix replaced parts or another issue.
By learning how the repair process works for your vehicle based on the type of repair, you can learn about wait time, costs, and much more. Understanding how long your car will be undergoing body repair or general fixes by an auto mechanic can help you determine how long it will be until you're back out on the road.
How Estimates Work in the First Few Days
When it comes to determining the amount of time a mechanic needs to get a vehicle repaired, several factors are involved. Most notably, the estimation of how long the repair will take can be determined in just a day or two.
On the first day of bringing a vehicle into the shop, a mechanic will disassemble the area of the vehicle the repair is related to in order to diagnose the issue. Once the issue is diagnosed, they will create the repair estimate where they will tell you what it will cost to fix. They should also inform you how long it will take to complete the repair job.
How Long Should It Take to Fix My Car?
Major vehicle repairs such as engine repair or transmission repair can take weeks to fix, especially if additional parts need to be ordered to complete the job. In most cases, however, an automotive repair will be for low-to-medium repair jobs stemming from a car accident, dents from poor weather, or general bodywork issues.
While the time car repairs take to be solved can vary depending on the mechanic, here are some sample repairs and how long they should (roughly) take to repair:
Small dent in a panel: Repairing a small dent can be done in as little as two to three days, depending on the severity of the dent. This two-to-three-day period is a per-panel basis.
Small scratch in a panel: Buffing out small scratches in a vehicle can be completed in as little as two days on average. This two-to-three-day period is also on a per-panel basis.
Damage to the frame of a vehicle: Depending on the severity of the damage to your frame, it will likely take around three days to solve. The first day will be spent assessing the damage and creating a repair plan. The second and third day (if required) will be spent repairing the issue.
Damage to internal parts that require replacing: In most cases, it will take a number of weeks to fix the internal workings of a vehicle that have been damaged. An auto body shop needs to order the required parts, so the majority of this time is actually shipping time. The repair time can be as little as a day or two once the parts are received.
Windshield replacement: Serving as one of the quickest fixes in the auto industry, windshield replacement is typically completed in as little as 24 hours.
Multiple damage areas to the vehicle: The only time auto repairs should extend into months is if there is severe damage to multiple areas of the vehicle, such as those resulting from a major accident. In this situation, it can take one-to-two months to solve the problems.
How Do Mechanics Know How Many Hours to Charge?
One common question people often have is how mechanics know what to charge for a job when they haven't even started yet. When it comes to collision repair or even smaller repairs, a mechanic doesn't truly know ahead of time how long it will take. This is where the diagnosis of the problem comes into account.
Adding this item into their computer system is also important for an insurance company and warranty company to be aware of. Oftentimes, these companies rely on the expertise of a mechanic to determine what issues are occurring with a vehicle so that these organizations know how much to reimburse a customer if necessary.
When a mechanic identifies the issue with a vehicle, they input the problem into their computer database. The computer then produces the estimate that a customer receives by calculating how many hours it should take a strong mechanic to complete the job. For example, a mechanic may input that there is a small dent on the passenger side panel of your vehicle, and the computer will determine it should take two days of work to solve. This is how the estimated hours and costs are created.
The Importance of Certified Mechanics
As you start the process of getting repair work handled on your vehicle, it's crucial that you ensure the mechanic you visit is accredited. You will want to visit an ASE Certified mechanic, who can be found using Endurance through RepairPal. An Automotive Service Excellence (ASE) certification is only awarded to mechanics who have completed an automatic repair training program.
This program tests mechanics to ensure they are capable of working on electrical, mechanical, and general automotive systems. Essentially, this certification serves as a comfort for customers that the mechanic they are speaking to is accredited and capable of handling the repair in a quick and efficient manner. Non-ASE certified mechanics may potentially be capable of solving the issue your vehicle is faced with, but there is no guarantee they have the experience or training needed to handle the task.
How Endurance Can Protect Your Vehicle
No driver wants their trusted vehicle to fall apart on them while out on the road. Even basic repairs can cause your vehicle to be trapped in a body shop for a long time if a mechanic is overloaded with work at any given time. The only thing worse than waiting for your vehicle to be done with repairs is knowing a massive cost is associated with it.
That's why ensuring your vehicle is covered by a comprehensive auto warranty is so important. Endurance Warranty offers a number of plans that can help cover repair costs associated with your vehicle. For example, our Supreme package offers near bumper-to-bumper coverage for items such as electrical component repair, fuel system repair, cooling system repair, and much more.
Additionally, each Endurance contract comes with Elite Benefits for a small activation fee, which offers added perks such as key fob replacement, up to $500 in collision discounts, and up to $1,000 towards total loss protection. To find out more about how Endurance can help, call our award-winning customer service team at (800) 253-8203 and request a FREE quote, or shop online today.
More like this
Expert Auto Tips

Being a car owner can be an incredibly rewarding experience, especially if you take pride in your vehicle's condition and performance. Cars that are well taken care of will generally..

Read More

Expert Auto Tips

No matter what kind of vehicle you own, staying on top of its care and maintenance should always be a top priority. Cars that are well taken care of and..

Read More

Expert Auto Tips

There is one integral system of your vehicle, which without it would result in your vehicle being nothing more than a paperweight. The fuel system keeps your vehicle moving down..

Read More