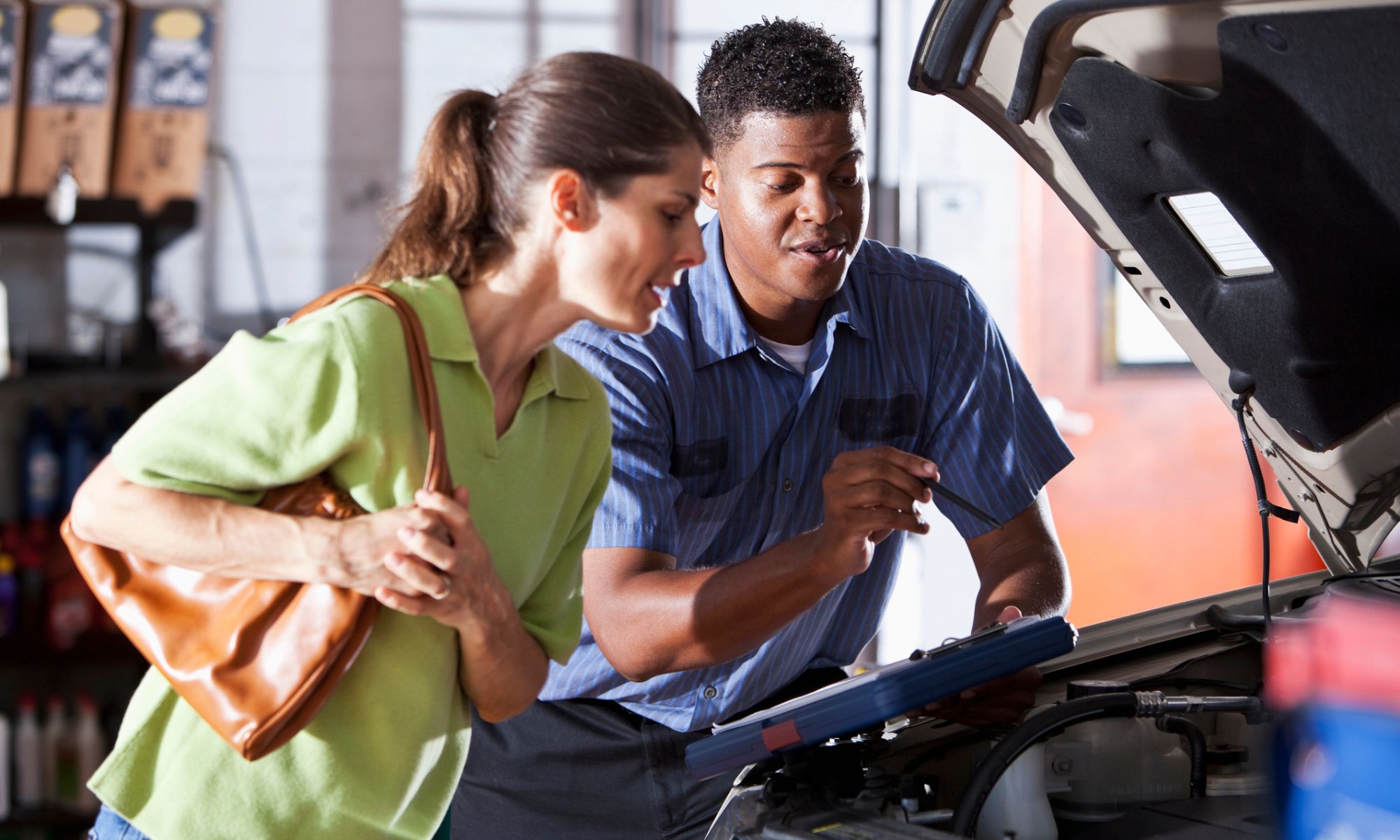 A car is a huge financial investment, so it's only natural that you'd want to make sure it's protected in every possible way. While trips to the auto shop are unfortunately inevitable, you can make sure the repair bills are covered with a car extended warranty. An extended auto warranty takes over when the factory warranty expires. If you're new to the concept, however, it helps to know what you should be looking out for while you're doing research.
We've broken down the most important aspects of any contract so you can get the best car extended warranty and coverage options for your vehicle:
Level of Vehicle Protection Plan Coverage
First off, you need to get to grips with the level of coverage on offer. Extended car warranty plans will generally fall into one of three brackets:
Exclusionary coverage: The closest you'll get to the manufacturer's original bumper-to-bumper warranty
Stated component coverage: A level of protection plan that covers every component listed in the contract
Powertrain coverage: A powertrain warranty covers the most essential parts that power your vehicle, such as the engine, transmission, and drive axle
However, what the warranty actually covers within these will vary between providers.
Ask for a detailed list of exclusions, or even go as far as to request sample contracts to read through. It's crucial that you know exactly what you're signing up for so that you don't get stung should the worst happen and you need to arrange for car repairs. The best providers will work with you to help you understand their coverage plans and ensure that the components you care about the most are adequately protected.
Also, consider any additional perks that might be included. At Endurance, we offer 24/7 roadside assistance, trip-interruption coverage, and replacement travel reimbursement as standard. New customers also get a year's free access to Elite, opening up tire repair, total loss protection, and more.
Extended Car Warranty Costs and Affordability
The cost of an extended vehicle warranty will vary depending on a number of factors. These include whether you want to protect a new car or a used car, what the auto protection plan covers, and who is offering the service. Generally, extended warranties purchased via dealerships include a huge markup, so third-party vehicle service contract providers are almost always cheaper.
Despite this, many third parties are not the direct administrators of their plans, which means they still cost more than necessary, as you're effectively paying for a middleman. Endurance is one of the few American providers to streamline the process, which is why we can offer some of the best prices on the market.
Any Deductibles
As well as monthly or annual payments, providers may also include a deductible that must be paid whenever you make a claim. A higher deductible may mean a lower monthly payment and vice versa. Some providers may only add or increase deductible payments for specific types of drivers/vehicles, while others may not request any deductible whatsoever.
Whatever providers you're considering, find out what deductible options they offer and factor this into the overall price. After all, there's little point in having an auto protection plan if you still have to empty your wallet whenever you need a repair.
Length of Coverage
Different car extended warranty providers will offer different lengths of coverage, with payments made monthly or annually. Whether you want a short or long-term option will completely depend on your individual situation, so shop around to find something suitable. The length of coverage will ultimately affect the price, so it's worth keeping this in mind too.
What's Excluded
The most common complaint you'll hear from vehicle service contract customers is that they went to the auto shop and discovered that a component wasn't covered by their plan. Because of this, it's super important that you ask not just what's included in your warranty but what's excluded too.
Even the most comprehensive plans will have a list of exclusions, so make sure you're 100% happy with what you're paying for, and there'll be no nasty surprises. If an excluded component is something you'd like to protect, the provider may be able to add it to your contract as an optional extra.
If Coverage Is Transferable
If you're planning on selling your car sometime in the near future, it's good to know if coverage is transferable should you do so. Transferable coverage can be passed from one owner to the next and ultimately increases the value of the vehicle. Potential buyers can also be sure that a car with an extended warranty has been well cared for, as sticking to the manufacturer's maintenance schedule is required to keep coverage active.
This isn't a service that all vehicle service contract providers offer, so be sure to get clarification when you're weighing up your options. We understand just how useful it can be to our customers, so every Endurance plan is easily passed on.
The Provider's Reputation
Whatever you're buying in life, the reputation of your provider is hugely important – and when it comes to finding the best extended car warranty or vehicle service contract provider, you should pay close attention too. Car warranty providers may be offering all you could want and more, but if current and previous customers have had a terrible time during the claims process, chances are they won't deliver on those promises.
There are several places you can check for customer reviews and ratings to check for responsiveness, customer service, and more. These include the ConsumersAdvocate, Trustpilot, and specialty websites like Motor1. Compare and contrast to get the clearest possible picture of whether you'll be in good hands.
Drive with Total Peace of Mind
If you're looking for a vehicle service contract from a reputable provider, Endurance Warranty is a top choice. Our award-winning coverage is second-to-none, and our friendly customer service team will do everything they can to create a customized plan that meets your needs and budget, whether it's for luxury, high-mileage, or even salvaged vehicles.
To get a free quote, call Endurance at (800) 253-8203 or shop online today. If you'd like to read more automotive resources just like this one, make sure to check out the rest of the Endurance blog.
More like this
Extended Warranty

When driving on roadways around the world, the thing most car owners fear is being involved in an accident. However, mechanical breakdowns are the thing that every average driver should..

Read More

Extended Warranty

Every car owner knows how important it is to keep their vehicle in the best possible condition at all times. This means making sure that you are getting the proper..

Read More

Extended Warranty

Driving down the road only to experience an issue with your vehicle's steering capabilities is a terrifying experience, regardless of if you are driving a new vehicle or an old..

Read More