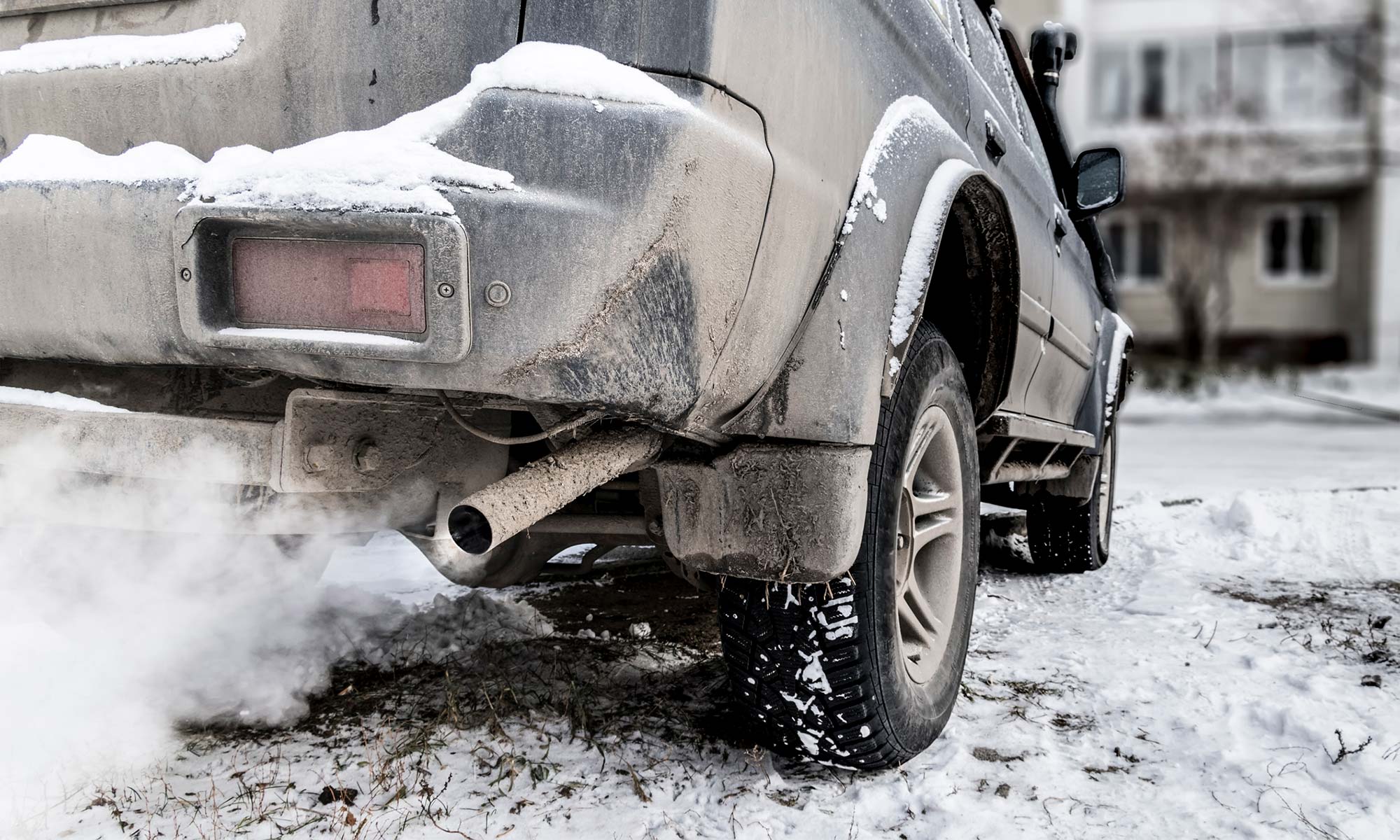 With winter in full swing, car owners around the country are finding themselves eager to get out and enjoy the sights and sounds of the season. No matter where you're heading, it's important to prepare not only yourself for the cold weather but it's also vital to ensure your vehicle is ready for everything the winter has to offer. From dealing with freezing temperatures, falling snow and icy roadways, taking the time to winterize your vehicle can not only help keep you safe but can also help you avoid any unexpected (and costly) repairs in the future.
But while even the best winter vehicles can benefit from a variety of minor winter maintenance tasks, like getting a pair of winter tires, installing a pair of winter wiper blades, some popular winter car-care methods may actually be harming your vehicle instead of helping it. 
Should I Warm Up My Car in the Winter?
From leaving your windshield wipers up before a storm to throwing salt on your driveway to melt the ice, chances are there are several DIY tips and tricks to help you take on the challenges of winter weather. But while some tips like these can provide you with some benefits to help protect your vehicle, it's not always the case.
For many car owners, heading outside a few minutes before using their vehicles to turn on the car's engine and to "warm it up" is as common of a routine as taking a trip to the gas station when your tank is low. While letting your car's engine run and your heater do its thing can often make for a more comfortable ride, it can actually be hurting your vehicle. In fact, unless you have an older vehicle that utilizes carburetors and not more modern fuel injection systems, letting your car idle for extended periods, such as letting it warm up to a comfortable cabin temperature, can decrease the life of your engine, leaving you more at risk for a potential breakdown or other costly repairs sooner rather than later.
Why You Shouldn't Warm Up Your Car in the Winter
While stepping into a warm cabin can help make any drive a more comfortable one, it's better to bundle yourself up and hit the road straight away. This is because while your car's engine may be on when you let it warm up, it is working harder than it would be if you just started driving right when you started the car. 
Modern gasoline engines work by using a system of cylinders and pistons controlled by tiny explosions taking place within the engine. These explosions, caused by igniting the gasoline and air by your car's spark plugs in the combustion chamber, are what generate the power needed to move your car, truck or SUV when you step on the accelerator.
As with many other components of your vehicle, the cold weather of winter will affect this process. In sub-zero temperatures, like those found in parts of the country like the northeast or midwest during the wintertime, the gasoline in your vehicle will have difficulty going through this combustion process. When this occurs, the fuel injection system will overcompensate and begin to pump more gas than needed to heat your car to its optimal working temperature, which can end up corroding your cylinder walls more quickly than usual. On top of that, you will also most likely find yourself taking more trips to fill up at the pump, as the extra fuel needed to bring your car's temperature to optimal levels can begin to add up.
Instead, the best way to bring your car up to its optimal working temperature is to simply drive it. In fact, most vehicles will take anywhere between 5 to 15 minutes to warm up regardless of whether you let the car idle or if you get in and go. That means you can be saving yourself not only 5 to 15 minutes when it comes to dealing with the hustle and bustle of winter traffic, but that's also potentially up to 15 minutes worth of gas you can be saving! Not to mention the potentially thousands of dollars you could be faced with if you have to fix or replace your car's cylinders or pistons, as a cylinder head alone can cost upwards of $3,444 to fix!
Keep Your Car Protected All Year with Endurance
Taking care of your car, truck or SUV's essential maintenance can help you avoid unexpected repairs and other types of breakdowns down the road. During the wintertime especially, taking the proper steps to help prepare your vehicle for the colder weather can help you and your passengers stay safe and sound no matter where you are headed.
You can get even more peace of mind when it comes to saving on costly out-of-pocket repairs with the help of an Endurance auto protection plan. With plans designed to fit your specific needs and budget, Endurance can provide you with comprehensive breakdown protection for your vehicle's most vital components any time of the year. 
You can also save when it comes to maintaining your vehicle with EnduranceAdvantage™. Along with being the most comprehensive protection plan on the market today, each EnduranceAdvantage package also comes with up to $3,500 in regular maintenance coverage to help you to stay up-to-date on your car's essential maintenance needs. That includes essential services like tire rotations, alignment checks, engine diagnostic exams and more — at no additional cost to you. Endurance customers can also receive access to a full year of Elite Benefits by purchasing any protection plan and paying a small activation fee, including 24/7 roadside assistance, key fob replacements, collision discounts and other perks and savings.
To learn more about how an Endurance protection plan can help you and your vehicle, request a free, no-obligation quote or give us a call directly at (800) 253-8203. You can also find even more articles on topics like seasonal maintenance tips, expert auto advice, vehicle buying guides and more by visiting our Learning Center.
More like this
How To

In the event of a breakdown, having an extended warranty or vehicle service contract watching your back can be a total lifesaver. With some major repairs costing thousands of dollars,..

Read More

How To

Keeping a Hyundai Accent running for the foreseeable future is about more than simply being a safe driver on the road. While keeping your eyes peeled and attention on the..

Read More

How To

While reliability is always a factor when choosing a vehicle, many more considerations are involved when kids are in the picture. Safety, space, and comfort must also be part of..

Read More