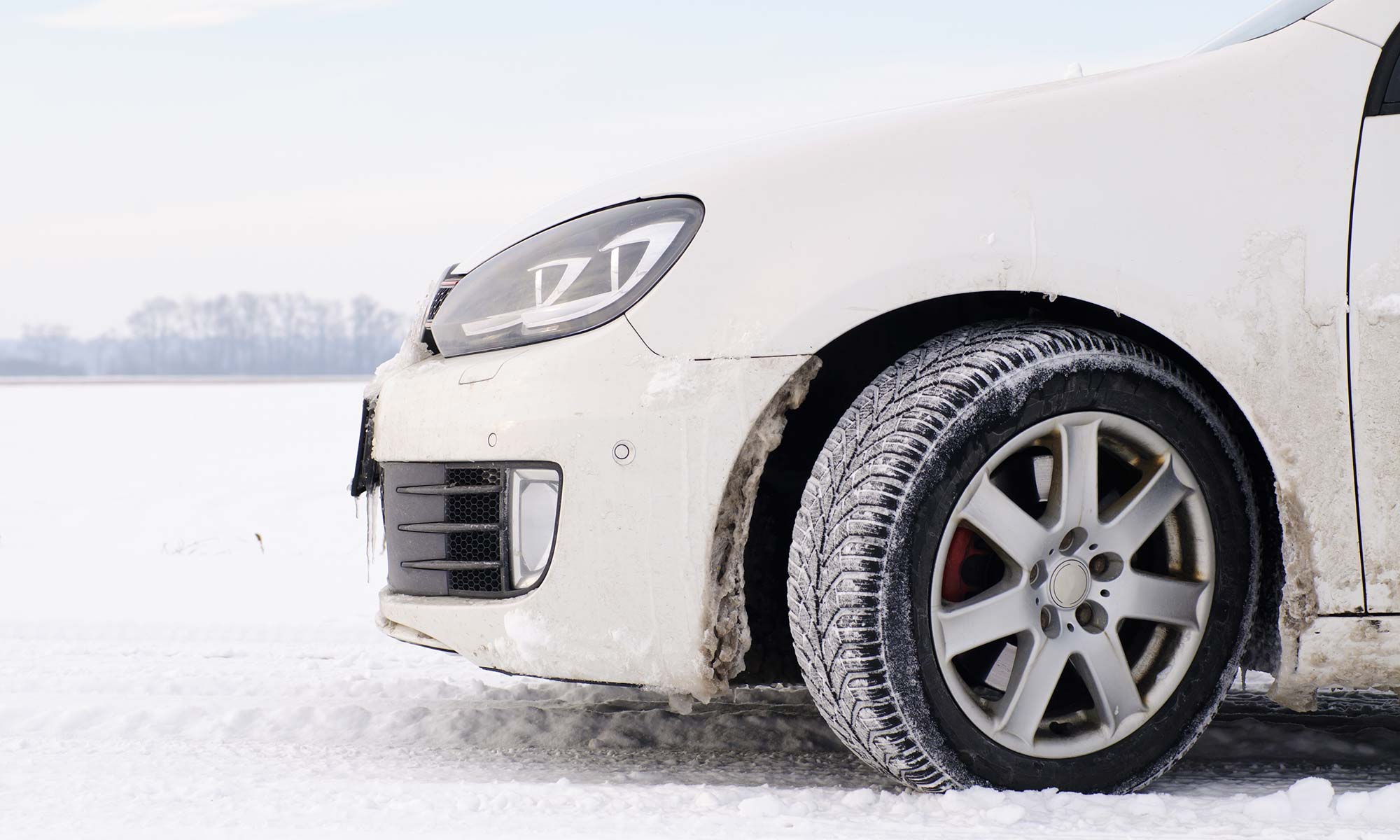 Even when faced with cold temperatures, falling snow or any other type of winter weather, drivers are still eager to get out on the roads this season. Whether you're holiday shopping, visiting family, catching up with old friends, or just driving somewhere new, it's essential to be sure your vehicle is ready for wintertime.
Along with standard preventative maintenance, there are several things you can do to help prepare your vehicle for winter driving. Changing your engine oil, refilling antifreeze and other essential fluids, and even getting a set of winter wiper blades can all help ensure you're ready for the winter months ahead.
Another vital winter maintenance step you can do this winter is purchasing and using a set of winter tires.
What Are Winter Tires?
Just as any great "winter vehicle" is better equipped for winter driving than a normal car, truck or SUV, so are a vehicle's winter tires (also known as snow tires). This is because winter tires, as evident with their name, are specially designed to handle snow and icy conditions while reducing the chance of slipping. To do this, winter tires feature wider tire tread patterns that allow for greater traction on snow and ice compared to summer or all-season tires.
While some drivers swear by various tips and tricks like keeping your windshield wipers up, adding on a set of winter tires should be a must when it comes to winterizing any vehicle. This is especially true for drivers in areas with severe winter weather, such as the northeast or midwest. It is also essential to remember that while designed to handle winter conditions, like all-season tires or summer tires, you must regularly rotate winter tires. This will help to ensure you avoid any excessive or uneven wear on your winter tire's tread pattern, helping them remain more effective for longer. Falling to rotate your tires regardless of the time of year or type of tire can be dangerous, as heavily or unevenly worn tires can leave you more susceptible to issues such as a tire blowout. 
Why Do I Need Snow Tires?
Due to their design, winter tires have been shown to help drivers in wintery conditions. This is due to their unique design, which allows drivers to reach a complete stop at 34 feet when traveling at 12 miles per hour. Conversely, it took drivers 57 feet to come to a complete stop in the same conditions when using all-season tires. To put this in perspective, this is equivalent to the distance of 1.5 car lengths, which could be a make-or-break factor for whether an accident occurs during a sudden stop when driving in winter conditions. 
To go along with their ability to help drivers stop quickly, they also outperformed all-season tires In almost every test performed. This included tests regarding a vehicle's traction while turning, its acceleration capabilities and other measurements. 
While winter tires can help you stay safe while on the road, purchasing an auto protection plan from Endurance can help give you peace of mind year-round. With plans designed to protect your vehicle from unexpected repairs while also fitting your budget, you can rest easy knowing Endurance has you covered. You can also help ensure your vehicle is up-to-date on its maintenance needs with the help of an EnduranceAdvantage™ plan and up to $3,500 in regular maintenance services.
Common Tire Issues in Winter
Regardless if you have an all-wheel-drive (AWD), rear-wheel-drive (RWD), four-wheel-drive (4WD) or front-wheel-drive (FWD), winter tires can help prevent many common tire issues that occur in the colder temperatures of winter. These can often include:
Reduced

tire pressur

e

(PSI)

due to

contraction from cold air

Tire blowouts caused by low inflation.

Weakened and brittle rubber

Tire slippage and

hydroplaning
While these are just a few issues standard tires may have when exposed to the cold, the cost of repairing tires can vary depending on the quality of the tire. For instance, a set of inexpensive tires can cost as little as $50 per tire, whereas higher-end tires may use a specialized rubber compound or cost as much as $300 per tire. Conversely, keeping your tires inflated by refilling them can be done for free at some gas stations and for minimal cost at others.
As with any repair, the cost of maintaining or replacing winter tires can fluctuate depending on your make and model of vehicle. For example, the price to repair the tires on a Ford F-150 may differ from a Nissan Altima due to factors like the overall tire size or the tire's material. Additionally, estimates for a simple tire or wheel alignment, which may be needed when changing tires, can cost between $254 and $290 for an F-150. This is a somewhat significant difference compared to the cost of an Altima's alignment. which can cost drivers between $122 and $154. 
Save When it Comes to Maintaining Your Tires with Endurance
 Ensuring your vehicle is winter-ready is one of the most important things you can do as a driver. By purchasing an auto protection plan such as EnduranceAdvantage, you can keep your vehicle covered any time of the year. Additionally, each EnduranceAdvantage package also comes with up to $3,500 in regular maintenance coverage. This includes essential services such as up to three oil and filter changes, tire rotations, PSI checks, engine diagnostic exams and more to help give you extensive component protection so you can rest easy when it comes to the roads ahead.
You can also get immediate access to a number of Elite Benefits with the purchase of any Endurance protection plan and a small activation fee. That means you can get great perks such as up to two tire repairs/replacements, up to $1,000 in total loss prevention, 24/7 roadside assistance and much more. 
For more information about how Endurance can help you and your vehicle, give us a call directly at (800) 253-8203, or you can request a free quote. Be sure also to check out the Learning Center to find even more expert auto tips, DIY maintenance how-tos, make/model comparisons and other informative topics.
More like this
Expert Auto Tips

With most states around the country getting colder, it's worth reminding yourself how to prepare your vehicle for the different seasons. Weather conditions play a major role in how a..

Read More

Expert Auto Tips

Being a car owner can be an incredibly rewarding experience, especially if you take pride in your vehicle's condition and performance. Cars that are well taken care of will generally..

Read More

Expert Auto Tips

No matter what kind of vehicle you own, staying on top of its care and maintenance should always be a top priority. Cars that are well taken care of and..

Read More