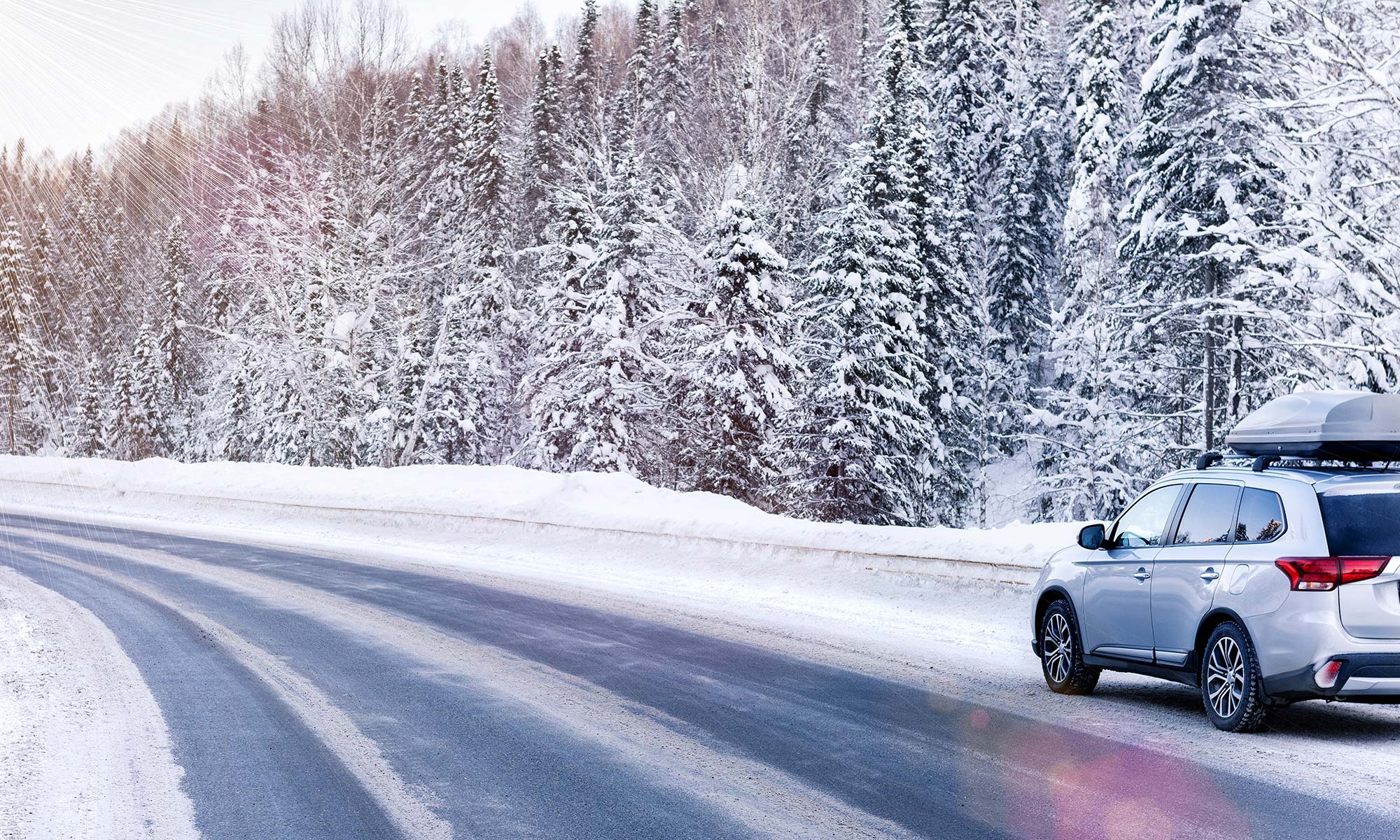 The holiday season is often an excellent time to find the best available deals at your local car dealerships. That means whether you are looking for a Subaru, Jeep, Dodge, or Ford, chances are there'll be a deal for you. However, for those looking for a brand new car, or a reliable used vehicle, there are several factors you need to consider before making a purchase. For many, understanding a vehicle's true cost of ownership, which includes its overall price, the cost of preventative maintenance, and the cost of repairs, is the number 1 thing to know when looking for a new vehicle. But while these aspects are vital to understand, they aren't the only things you must know.
Considering where you will primarily be driving and the types of conditions you'll experience can help you decide what available (or optional) features you may need in your new vehicle. That means for those who live in areas with extreme weather or severe winter conditions, finding a reliable vehicle that can handle even the worst winter weather can help ensure you and your loved ones are safe while out on the road.
So whether you need a car to make the drive up to your holiday cabin or you need something to haul your gear on your annual ski trip, being able to identify the signs of a good "winter vehicle" is essential.
What to Look for in a Winter Vehicle
There are several features available in vehicles that can help make them a safe and reliable choice when it comes to driving in winter weather. Understanding these different features can help you make the right choice and give you the confidence you need to drive carefully and safely when winter comes and the temperature drops.
To help you find the right "winter vehicle," be sure to look out for features such as:
All-Wheel Drive or Four-Wheel Drive
Having a drivetrain capable of handling snow and ice is one of the most important features you can have in a winter vehicle. For those looking for a new vehicle, there are 2 main drivetrains you should consider: all-wheel drive (AWD) and four-wheel drive (4WD).
With an all-wheel-drive system, your vehicle will power both the front and rear sets of wheels at the same time. Many AWD vehicles can also switch to what is known as a "part-time" AWD. This feature means that the system will only provide power to 1 set of wheels until it senses a loss of traction. When it does, it will then send more power to the second set of wheels as needed to help you gain better control of your vehicle. This is vital for a winter vehicle, as wheels that have the most traction get less power, which helps keep the vehicle from sliding or spinning out on the road. This not only keeps you safe while driving, but it also helps protect your wheels and tires from blowouts and flats due to spinning and the lack of traction.
However, while an AWD vehicle is a great choice for everyday drivers, those who find themselves in harsher winter conditions or deeper snow than usually found in most cities and suburbs may benefit more from a 4WD vehicle. Like AWD vehicles, 4WD vehicles are designed to provide torque to each wheel simultaneously. However, 4WDs are specifically designed to be stronger than a standard AWD, meaning they can handle rugged terrains and deeper snow more efficiently.
Weight Distribution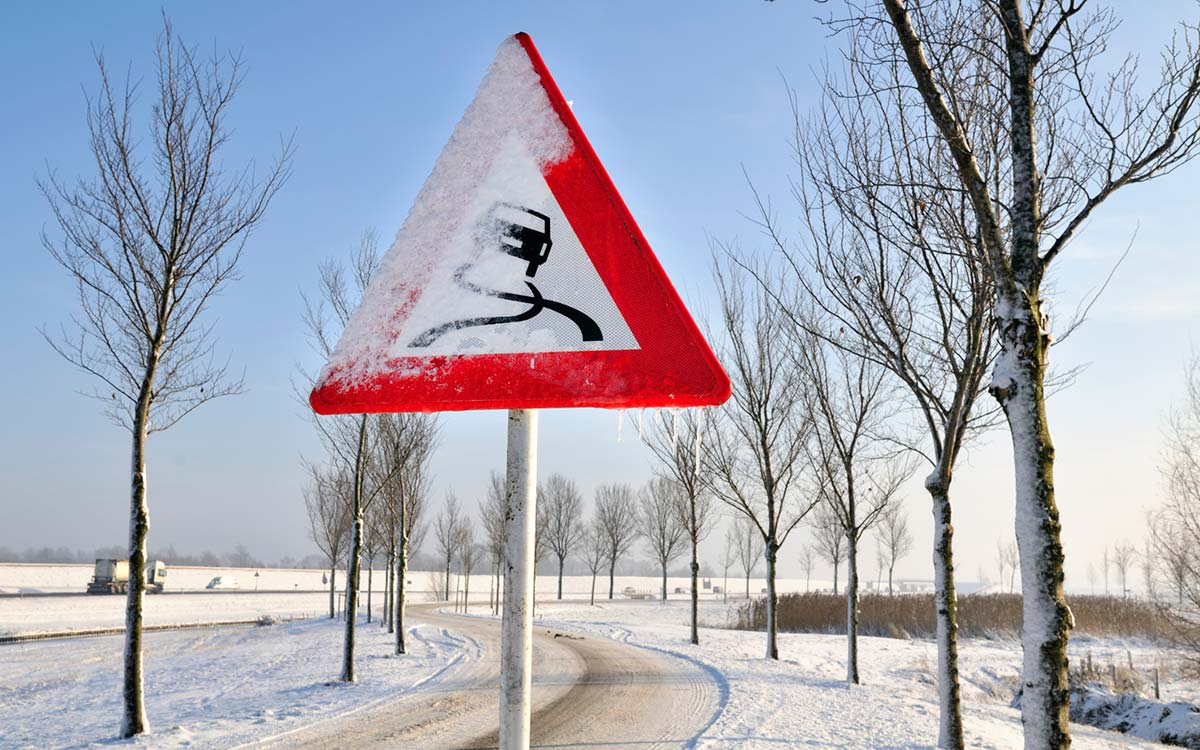 The weight distribution should be as even as possible on any car you plan on driving in icy or snowy conditions. Having an even weight distribution helps all four wheels grip the road simultaneously and with the same amount of force, helping to give you more traction while also helping to reduce the risk of a potential rollover. If you have too much weight in one area of the car, you could end up having traction problems, especially if you hit an icy road.
If you have a front-wheel-drive (FWD) vehicle like a Ford Mustang or a Honda Civic, it can help to put sandbags or similar items in the trunk to help offset some of the uneven distribution of weight. This also works for truck owners, who can put a load of gravel or bricks in the bed of their vehicle to try and evenly distribute the weight to all four tires.
Ground Clearance
Ground clearance is another significant thing to look for in a winter vehicle. This is especially true if you live in an area that gets heavy snowfall. But what exactly is it? Simply put, your vehicle's ground clearance is the amount of space between the bottom of your vehicle and the surface of the road. Being able to drive through large snowbanks without getting caught on the undercarriage of your vehicle is essential for winter driving. For areas with moderate to high snowfall, 8-inches of ground clearance is usually more than for vehicles that need to drive through these types of conditions.
One thing you should consider, however, is that too much clearance can actually make your vehicle top-heavy. This is crucial to know, as the imbalance can cause rollovers, especially on black ice or exceptionally icy roads. So if you are considering purchasing a vehicle with a high level of ground clearance, it's vital to be cautious when driving in icy conditions by driving slowly on turns and curves.
Protect yourself from unexpected breakdowns and costly repairs to your vehicle's suspension, brakes, or any other vital component with an EnduranceAdvantage™ auto protection plan. Additionally, each EnduranceAdvantage package offers customers up to $3,500 in regular maintenance coverage, meaning you can keep your vehicle running smoothly no matter what the weather is like with services like tire rotations, alignment checks, and much more.
Wheelbase
Having a vehicle with a longer wheelbase (the distance between the front and rear sets of tires) can help determine how stable your vehicle is in poor weather conditions. It will allow your vehicle to be much more equipped to handle slippery conditions as well as offer more control when faced with a potential spinout on snowy or icy roads. Additionally, a longer wheelbase will help to spread the vehicle's weight out over a larger surface area, allowing the tires to find more traction than a car with a shorter wheelbase.
Save on replacing your car's tires with one year of Endurance Elite Benefits with the purchase of any Endurance protection plan. That means you can get extra perks such as up to 2 tire repairs and replacements, 24/7 roadside assistance, key fob replacements, and more — at no additional cost to you. You will also have access to the Endurance Mobile App, allowing you to view your policy, Elite Benefits, and more, right in the palm of your hand.
Best Cars for Winter Driving
Looking for the above features is the key to finding a car that is optimized for winter driving. Some vehicles come with these characteristics already built into their design, making them perfect for driving in snow or on icy roads.
The following cars are fantastic choices when searching for a winter vehicle:
Volvo XC40
The Volvo XC40 is a perfect winter vehicle due to its long wheelbase and AWD powertrain. This compact SUV is built to have responsive steering and complete control, even when the weather is poor. In total, XC40 owners can expect a 4 cylinder engine capable of up to 248 horsepower, 258 lbs of torque, and room to fit up to 5 passengers. You can also save on trips to the gas station, as the XC40 features 22 mpg city and 30 mpg highway.
However, for those considering purchasing an XC40, be sure to select the AWD trim, as it is available in both AWD and front-wheel drive (FWD).
Volvo S90
Even though it is a sedan and not an SUV, the Volvo S90 has many different features that make it a good option for winter driving, just as the XC40 does. For S90 owners, the vehicle features a higher-than-average ground clearance for its class, as well as a 'slippery road alert system' that will tell you when you need to slow down or even find another route to where you are going.
Drivers can also expect a 4 cylinder engine capable of up to 308 hp and 310 lbs of torque, along with room for 5 passengers. Similar to the XC40 as well, the S90 boasts 23 mpg city and 31 mpg highway.
Toyota Land Cruiser
The 4WD Toyota Land Cruiser is known for its ability to drive both on-road and off-road, no matter the conditions. It features stock skid plates for driving in high snow, as well as many different gearing options so you can shift up or down depending on what kind of driving you need to do.
Unlike the Volvo S90 or XC40, the Land Cruiser comes with a higher-performing engine, featuring a V8 engine with up to 381 hp and 401 lbs of torque. Along with up to 8,100 lbs of max towing and up to 1,320 lbs of max payload, you can be sure you can haul or tow all of your gear and equipment for work, your ski trip, or any other winter need. However, you may be making more frequent stops for fill-ups, as the Land Cruiser only offers a combined fuel economy of 14 mpg.
Chevy Tahoe
The Chevy Tahoe is one of the most well-suited vehicles for winter driving. Coming in both two-wheel-drive (2WD) and 4WD, the Tahoe trims feature a full 8-inches of ground clearance as well as rain-sensing windshield wipers. It is designed specifically for use in snowy and icy conditions and it's an excellent choice for anyone who wants to be as safe as possible in winter weather.
In total, the Chevy Tahoe features a V8 engine capable of up to 420 hp and 460 lbs of torque, along with over 8,000 lbs of max towing. Tahoe owners can also expect a combined fuel economy of around 17 to 18 mpg.
Essential Winter Maintenance and Common Repair Costs
Staying up-to-date on your vehicle's essential maintenance is vital in keeping it safe and running smoothly on the snow and ice. Some of the most important maintenance you can do to help prepare your vehicle for the winter weather include:
Winter Tire Replacements: $699– $710
Windshield Wiper Replacements: $61 – $85
Headlight Bulb Replacements: $109 – $130
Along with necessary maintenance, some common winter repairs you may face include:
With EnduranceAdvantage, you can get up to $3,500 in maintenance coverage so you can be confident that your car is in top shape and ready to go when winter comes around. On top of these, you also get special, one-time services like brake pad replacements, heater maintenance, and battery replacement so you can stay safe and comfortable all winter long.
Protect Your Vehicle All Winter with Endurance
No matter the vehicle you choose this winter, make sure it's ready for winter with an auto protection plan like EnduranceAdvantage. With up to $3,500 in regular maintenance coverage included at no extra cost to you, you can be sure your vehicle will be ready to help keep you safe and secure while on the road — rain, snow, or shine. Endurance customers also receive 1 year of Elite Benefits with a small, one-time activation fee of $20, including perks such as 24/7 roadside assistance or key fob replacements, so you're never left stranded in the cold.
For more information about EnduranceAdvantage or any Endurance protection plan, you can request a free quote. You can also visit our Learning Center for more helpful and informative articles on various topics such as make/model comparisons, expert auto tips, and DIY maintenance how-tos for any time of the year.
More like this
Expert Auto Tips

With most states around the country getting colder, it's worth reminding yourself how to prepare your vehicle for the different seasons. Weather conditions play a major role in how a..

Read More

Expert Auto Tips

Being a car owner can be an incredibly rewarding experience, especially if you take pride in your vehicle's condition and performance. Cars that are well taken care of will generally..

Read More

Expert Auto Tips

No matter what kind of vehicle you own, staying on top of its care and maintenance should always be a top priority. Cars that are well taken care of and..

Read More