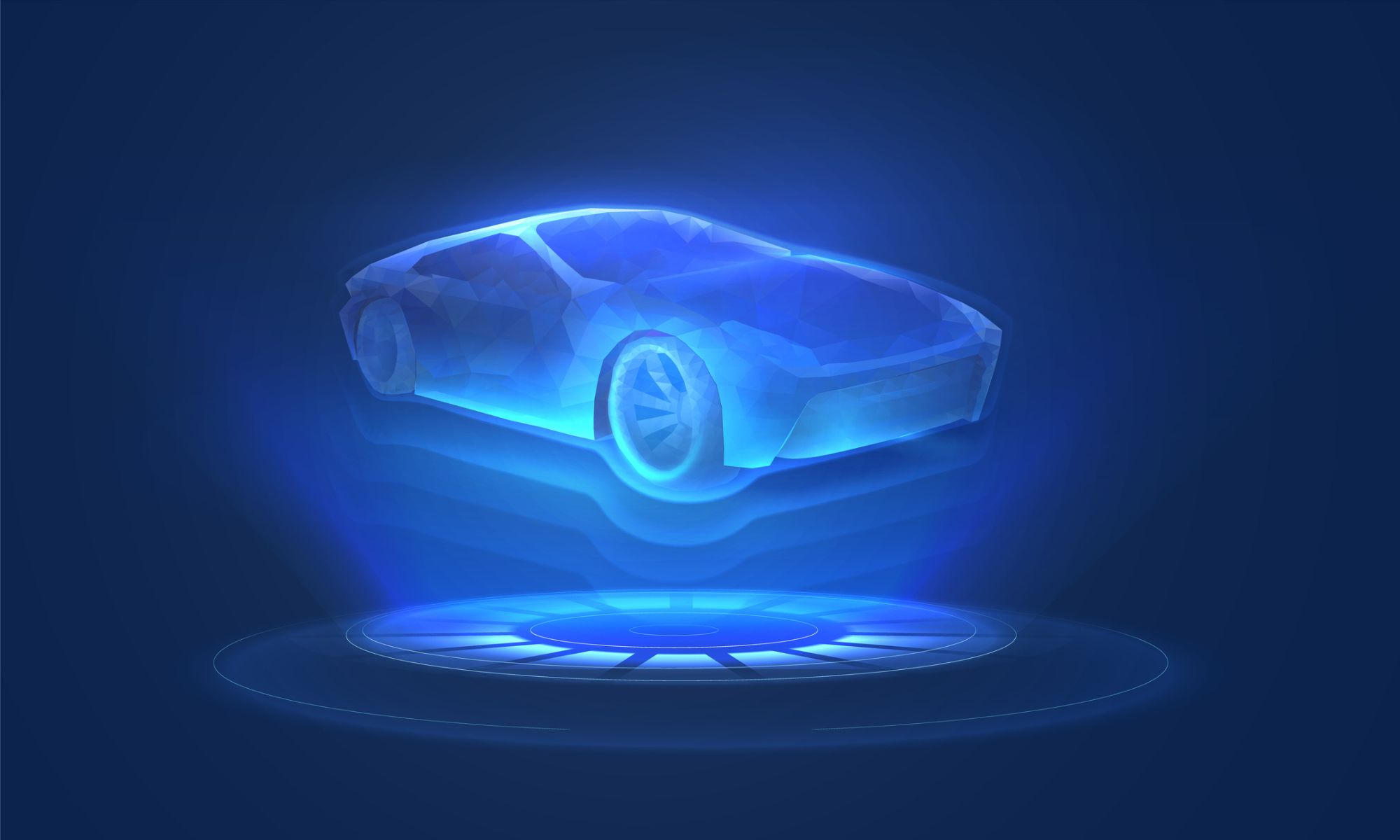 Concept cars have a knack for getting people talking, and that's exactly what happened with the BMW i Vision Dee that the automaker showcased at the 2023 Consumer Electronics Show (CES) in Las Vegas. But in this instance, the car talked back.
Digital Emotional Experience (or "Dee"), incorporates artificial intelligence (AI) that communicates in a natural-sounding voice. Think of it like a 21st-century version of KITT from the 1980s TV show Knight Rider. Or, like Apple's Siri or Google Assistant on steroids.
The presentation of this BMW concept car, an EV, offered insights into what's ahead from the automaker. And while details are sparse, let's explore what's been teased. We'll look at current BMW benchmarks to project what the i Vision Dee might offer when it hits the market.
What Is the i Vision Dee?
The i Vision Dee ("Dee" for short, as they called it during CES 2023) is BMW's idea for the next-generation automobile. BMW Chairman Oliver Zipse calls Dee a merging of software, hardware, and AI. He believes this approach offers a vehicle that can better respond to individual needs and preferences.
The automaker didn't share much about Dee's mechanical specifications other than it's an electric vehicle with a sedan body style. Dee appears larger than the brand's i4 EV sedan at a glance, but exact comparisons aren't possible at this point.
Features of the i Vision Dee
BMW included many attention-getting features with Dee, some of which likely won't make it into production.
Color-Changing Body
BMW caused jaws to drop with Dee's color-changing exterior. The technology uses E-ink panels to provide almost limitless exterior color choices. A driver could choose different colors to suit their mood or pick a bright tone to make the vehicle more visible at night or during inclement weather.
Will a chameleon-like body be available on a future BMW? In some limited capacity, perhaps, but not on a mass-production vehicle. The price for such technology would likely be cost-prohibitive, and insurers would probably have fits about what's involved if collision repairs are needed.
Responsive Grille
To give Dee an observable personality, BMW cleverly embedded a digital kidney grille into Dee. Think of it as a combination of a modern Times Square billboard and the front end of Lightning McQueen from the Pixar Cars movie series.
This feature (which also appears to use E-Ink technology) enabled Dee to have expressive eyes that correspond to its AI-generated voice. But, like with the color-changing body, this feature is more show than go. It serves no practical purpose and will only make a vehicle more costly.
Multi-Level Driver Interactions
BMW showcased a driver interaction system that arguably shows the most promise for entering the real world. Dubbed the Mixed Reality Slider, the system is operated by the driver waiving their hand across a virtual control bar to manage information access (some BMWs already use hand gestures to control the standard touchscreen infotainment system),
Level 1 provides navigation and supportive driving systems, while Level 2 enables interaction with friends, family, and other contacts. Meanwhile, Level 3 provides augmented reality on the windscreen in an advanced head-up display (HUD). Level 4, the ultimate step, creates an immersive virtual world on the entire windshield and side windows for everyone inside the car. However, this last phase isn't practical for road-going vehicles.
Understated Design
Cutting-edge design is a BMW hallmark that is curiously missing from Dee. The exterior is quite understated, without the sculpted panels common on today's BMWs. This car could easily be mistaken for a plain sedan from the 1990s. Perhaps the rationale for this look is to accommodate the E-Ink panels and not serve as the basis for future models. The interior is equally plain, to the point of having an unfinished look.
Dee's simple appearance can also be explained by the automaker wanting the technology to be the centerpiece instead of the design.
How Much Will the BMW i Vision Dee Cost?
BMW didn't provide any pricing for Dee, which is unsurprising at this stage; there are just too many unknowns. In addition, there are no hints if the Dee platform will be used for a flagship (meaning expensive) vehicle or something mid-tier.
The i4 EV sedan begins at $52,000, so it's a safe bet that any Dee-derived car won't be cheaper. On the high end, the flagship i7 sedan starts at $119,000, offering a possible upper limit to the price of a future Dee car.
When Will the BMW i Vision Dee be Available?
In his CES presentation, Zipse did give one definitive answer about Dee's future; he expects a Dee-based car to become available in 2025. Yet, there was no discussion of range, charging time, or anything else that normally comes up in conversions about electric cars.
The 2023 BMW iX EV SUV has up to a 324-mile range and a recharge rate as fast as 90 miles per ten minutes of Level 3 charging. It's reasonable to assume that a Dee-based vehicle will at least have these capabilities.
Coverage for Today's Vehicles from Endurance
While the future holds exciting possibilities with electric vehicles, most Americans still drive cars with internal combustion engines. And this is where the peace of mind of Endurance comes in. An Endurance auto protection plan safeguards your used car against breakdowns and surprise repair bills. This coverage even protects most hybrid vehicle components (excluding the hybrid battery).
Choose from coverage for select luxury models (including BMWs) and commercial-use vehicles. Primary plans that protect the engine, transmission, and other key systems start at $79 per month. New Endurance customers can enjoy extra confidence from 24/7 roadside assistance, trip interruption protection, and rental car reimbursement. Other standard features include the choice of any ASE Certified mechanic for repairs, a 30-day money-back guarantee, and convenient payment options.
All Endurance plans also come with a free year of Elite Benefits. Just pay a small activation fee for access to up to $2,000 in valuable services, like tire repair and replacement, key fob replacement, and more. Get started with an Endurance protection plan by requesting a free, no-obligation online quote at (800) 253-8203 or shop online.
Explore the Endurance blog to learn about car maintenance tips, DIY advice, extended warranty comparisons, make/model articles, and other useful topics.
More like this
Make/Model

If you're the owner of a Honda Accord, you certainly aren't alone. The brand has a great reputation for producing some of the most reliable cars on the road, with..

Read More

Make/Model

The last thing any Ram driver wants is to hear an odd noise while driving down the road, followed by a mechanical issue within their vehicle. Unfortunately, mechanical breakdowns are..

Read More

News

Now more than ever before, consumers and automakers are looking at alternative sources of transportation and different ways to power automobiles. More likely than not, the automobile industry is going..

Read More