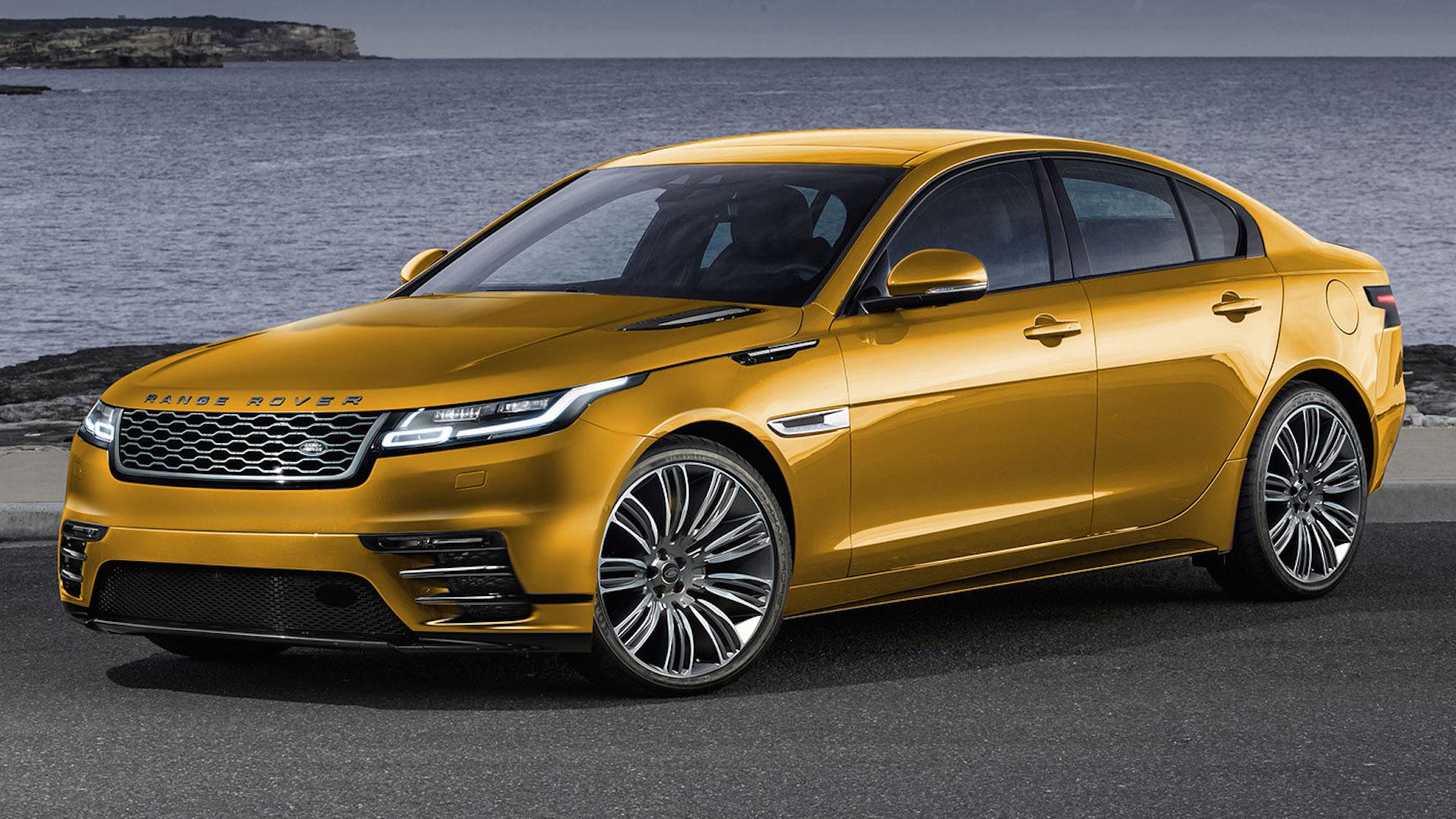 Jaguar Land Rover is one of the most prestigious automakers in the world. The Land Rover SUV and the Range Rover CUV are status symbols among auto buyers. While the main Jaguar brand specializes in luxury sedans and sports cars, the Land Rover division prides themselves in excellence regarding all wheel drive luxury utility vehicles. Of course, given their nature, you're less likely to see one of their cars off road. Regardless, Jaguar Land Rover is so closely associated with SUVs that it is sort of a surprise that their next vehicle won't be one. They call it the Road Rover.
What is the Road Rover?
Jaguar Land Rover describes their upcoming Road Rover as a unique all-electric luxury vehicle. While it is unlikely that owners will be spending their time in the dirt or mud, the Road Rover will have mild all-terrain drivability. Just, don't call it an SUV. That probably mean it has all-wheel drive, which has been all but confirmed by Jaguar Land Rover. A thing that we do we do know for sure is that Jaguar Land Rover is eyeing a 2019 launch for the Road Rover. If that goes as planned, then hopefully it will be the start of several other new EV models under the Jaguar Land Rover nameplate. Perhaps some of those will be all electric SUVs and CUVs.
Jaguar Land Rover and Tata- The Old Rover
Beyond merely announcing and ambitious new vehicle, Jaguar Land Rover has another big announcement to make. The Road Rover announcement actually coincides with Jaguar Land Rover purchasing another luxury vehicle company to be under their banner. Tata, Jaguar Land Rover's parent company supported this move by acquiring more stock in Jaguar Land Rover. So Tata and Jaguar Land Rover are growing. No wonder they are getting ambitious with their future slate.
Let us rewind the clocks a bit. Once upon a time there actually was a car knows as the Road Rover. It existed under the Rover brand. That company went on to become MG Rover before being bought out by the Chinese under SAIC Motor. Rover was once known as THE posh British luxury automaker. They we close to the prestige of Jaguar themselves.  For decades Rover and Jaguar were in the same corporation and had joint projects with BMW and were later absorbed by Ford. That is until Tata bought Jaguar and Land Rover in 2008. Today, Tata owns the Rover brand and name and Jaguar Land Rover has purchased a few subsidiaries of their own.
Why Resurrect the Road Rover Now? The Next Generation Rover
This is not a big anniversary or anything for Tata or Jaguar Land Rover. And it especially isn't a big day for the original Road Rover. In fact, Rover has technically been on life support for a while now but Jaguar Land Rover still truly believes in the power of the brand's history. That is why they feel the time is now to bring original Rover nameplate into the Jaguar Land Rover family proper.
There are a few more things we do know about the new Road Rover. Based on reports from Autocar the first in this new line of Rovers will be made together with the upcoming Jaguar XJ. This is only speculation but that could be a very probable sign that we could see similar design choices shared between the cars. The very likely candidates for shared designs might be the aluminum frame and batteries. It interesting because in the 80s the XJ was positioned as a direct competitor to the Rover's engine. Now the two cars will need each other.
More like this
News

Odometer rollback fraud is a less-visible crime with significant consequences for unsuspecting car buyers. According to the National Highway Traffic Safety Administration (NHTSA), there are more than 450,000 cases of..

Read More

News

It isn't unusual for cars to be recalled by manufacturers for a major fault, but some seem more problematic than others. In the past 12 years, more than 3,100 Hyundai..

Read More

Make/Model

Concept cars have a knack for getting people talking, and that's exactly what happened with the BMW i Vision Dee that the automaker showcased at the 2023 Consumer Electronics Show..

Read More