The 2015-2016 model year for vehicles is officially over and now it's time for car enthusiasts to begin looking forward to what comes about in the next model year. But, before we get to that, let's take a look back as to what the 2015-2016 model year gave us in terms of automotive innovation. Here are our favorite cars from last year: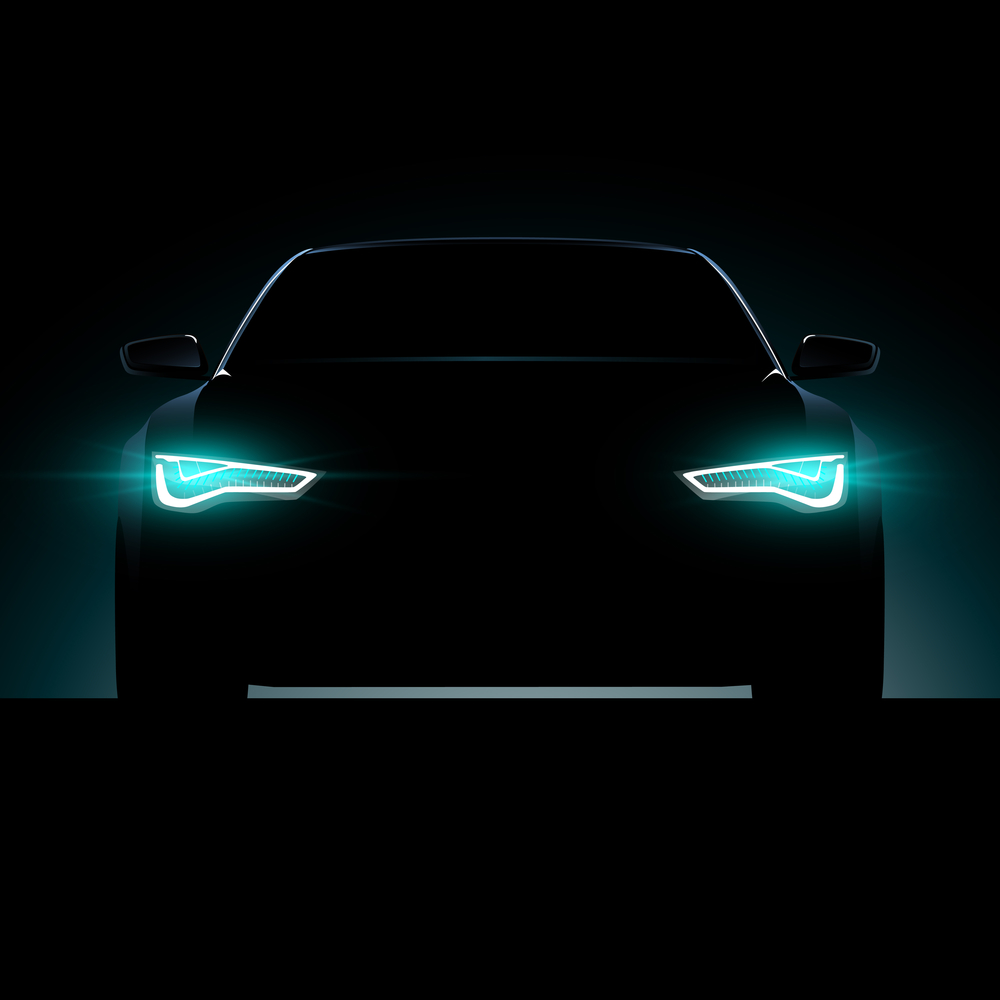 Best Hybrid/Electric Car of 2015: Chevrolet Volt and Spark
The Chevrolet Volt may be more known for its eco-friendly image, it's actually considered by owners to be fun to drive. Part of that is the way it was engineered without the range anxiety of more pure electric vehicles. The gasoline-hybrid powertrain gives drivers an genuinely impressive all-electric range that comes with greater efficiency, and better acceleration. The all-electric range may be a mere 53 miles; but after that, the gas engine starts up to recharge the battery and keep you going giving you a total driving range at about 420 miles. Charge times for this car are 13 hours on 120V and 4.5 on 240V. Of the only quibbles we've been notified of, the main one seems to be that owners have noted discomfort with the middle rear seat. It does seem like a minor complaint given the rest of the car's positive attributes.
Meanwhile, the Spark EV dials in some much needed fun by improving just about everything wrong with its gas-powered counterpart. The gutsy electric motor and 1-speed direct-drive transmission make an interesting pair since drivers have noted that the handling is balanced and responsive with noticeably sharp steering. In addition, owners like the clever packaging of the lithium-ion battery pack which lets the Spark EV retain all of the passenger and storage space of the regular car. The only complaint is that the Spark EV is available only in limited markets in the US.
Best "Small Car": Kia Soul
Beyond the distinct and eye-catching exterior, the Soul has a solid build quality and cleverly designed interior. Base models get a 130-hp 1.6-liter four-cylinder with a slick six-speed manual or optional six-speed automatic while next-level models receive a 164-hp 2.0-liter four-cylinder and the automatic. With either engine, acceleration is noted by owners to feel "relaxed ." Some drivers say that the steering feels numb but at the same time it's been reviewed by publications to be remarkably agile thanks to nicely controlled body roll and a refined suspension.
Best Spots Car: Chevrolet Corvette
The  Corvette has returned in earnest. Chevy's iconic c=sports car is back in competition with the world's greatest sports cars as of 2015. With a 6.2-liter V-8 making 455 hp and 460 lb-ft of torque (an optional sport exhaust is good for 460 hp and 465 lb-ft), an eight-speed automatic is now available in addition to the standard seven-speed manual. The Corvette transcends it's late 2000s-early 2010s reputation and now even has a refined interior fit for a luxury supercar. Offered as a targa or convertible, the Corvette is a performance bargain that current drivers and owners sing the praises of.
Best SUV: BMW X1
One of our vehicle protection specialists once referred to the X1 as a tall hatchback—rather than a small SUV—with the usual BMW traits. And with good reason, this car has BMW's signature sporty suspension, precise steering, and a iconic engine build. The X1 offers a roomy interior that is at once handsome yet subtle. A turbo 2.0-liter four-cylinder makes 228 hp and pairs with an eight-speed automatic; all-wheel drive is standard. While some owners have said that this new X1 isn't as engaging as its predecessor to drive, it should be able to drive through bad weather or muddy roads with gusto, which is what the majority of you would want from an SUV.
Best Luxury Vehicle: Audi A7
If you're looking for a refined, tasteful and luxurious car that is capable in all kinds of conditions yet consistently as suave as a superspy, the A7 fits the bill. Its sole powertrain is a 333-hp 3.0-liter supercharged V-6, with all-wheel drive and an eight-speed automatic. Tastefully appointed with first-rate materials, we found the interior to be one of the best in the industry. Owners have noted the responsiveness of the handling and brakes. The car may be pricey, but that's typical of luxury vehicles hence the classification. It should be noted, however that 2015 and 2016 TDI diesels have been stop-sold until further notice due to the EPA violation scandal.
Best Van: Chrysler Town & Country
Whether you are with the kids, hauling large furniture or providing comfort and space to spread out on road trips, the Chrysler Town & Country faithfully performs its duties like no other. The 283-hp 3.6-liter V-6 and six-speed automatic provide adequate power and fuel economy. An available dual-screen Blu-Ray player (yes, 1080p high definition imagery in your car), video game hook-ups and tons of storage for toys and snacks help appease the kids or easily bored adults while the sturdy structure and well-weighted steering deliver a surprising level of agility to entertain the driver and the one who called shotgun.
Best Truck: Toyota Tacoma & GMC Sierra 1500
The tried-and-true Toyota Tacoma is a mainstay of the mid-size truck world, with an amazing 29 different versions to meet the demanding needs of equally demanding drivers. A 159-hp 2.7-liter four-cylinder is standard; a 278-hp 3.5-liter V-6 is optional. Both manual and automatic transmissions are available as are rear-wheel and four-wheel drive. The rough-and-tumble TRD Off-Road adds a dual-range transfer case, raised suspension, and an extra dose of visual machismo.
The GMC Sierra aims to present itself as a more upscale, premium version of the Chevrolet Silverado—but beneath the GMC's sculpted sheet metal and nicer trim, the two are basically the same. The base engine is a 285-hp V-6; optional engines include a 355-hp V-8 and a 420-hp V-8. The maximum payload is 2260 lb; maximum towing is 12,000 lb. Regular cabs offer 6.5-ft or 8-ft boxes; double cabs have a 6.5-ft box and crew cabs offer a 5'8" box or a 6.5-ft box. All-wheel drive is optional for all models.
Best Station Wagon: Mercedes Benz E-Class
What the Mercedes-Benz E-class lacks in sportiness, it makes up for with a great ride, style, and comfort. Engine choices include a 195-hp turbo diesel four, a 302-hp V-6, or a 329-hp twin-turbo V-6. Rear-wheel drive is standard and all-wheel drive is optional. Coupes and convertibles get the 329-hp V-6 or a 402-hp twin-turbo V-8 (all-wheel drive is optional for the V-6 coupe), while the wagon offers only the 302-hp V-6 with all-wheel drive. Each E-class model treats you to a quiet and well-appointed cabin.
Best Sedan: Honda Accord
The playful and engaging Honda Accord offers more than you'd expect, which helps make it a 10Best winner for 2016. A 185-hp 2.4-liter four and a six-speed manual are standard in both the coupe and sedan; Sport models get a slight bump to 189 hp. A CVT is optional, as is a 278-hp 3.5-liter V-6 with a six-speed automatic; the coupe offers a six-speed manual—our choice. EX and above models feature Apple CarPlay and Android Auto, but some may find the button-less infotainment system annoying and fussy.
Best Supercar: Ferrari LaFerrari
Above sports cars, there are exotic sports cars. And the Ferrari LaFerrari is poised to be the king of all exotic supercars. Its 789-hp V-12 gets a 161-hp boost (for a total of 950 horsepower) from an electric motor—that's right, it's a hybrid—enabling it to accelerate like a Bugatti Veyron while achieving somewhat respectable fuel economy. Far prettier than its predecessor, the Enzo, the LaFerrari is styled like a ground-bound fighter jet. Its interior is custom-fit for its owner—as it should be, given its sky-high price tag.
While 2016 is sure to bring a whole new crop of great cars and newer model years, we are excited to see how they stack up against the  We'd like to think if you bought a car from last model year you were quite pleased with what you found. If you did, tell us what car and what your experience was!
More like this
Rewind

Can you feel it? There's a big change coming in the American automotive landscape. For the past couple of years we've seen the steady increase of sales in trucks and..

Read More

Rewind

Ever-increasing numbers of cup holders large enough to accommodate super-sized jugs  and an expanding suite of electronic features and entertainment invade our vehicles. However, there comes a time where we..

Read More

Rewind

The Corvette is not just an "American classic," it's one of the most famous cars around. There are so many models and variations that every fan probably has a favorite...

Read More