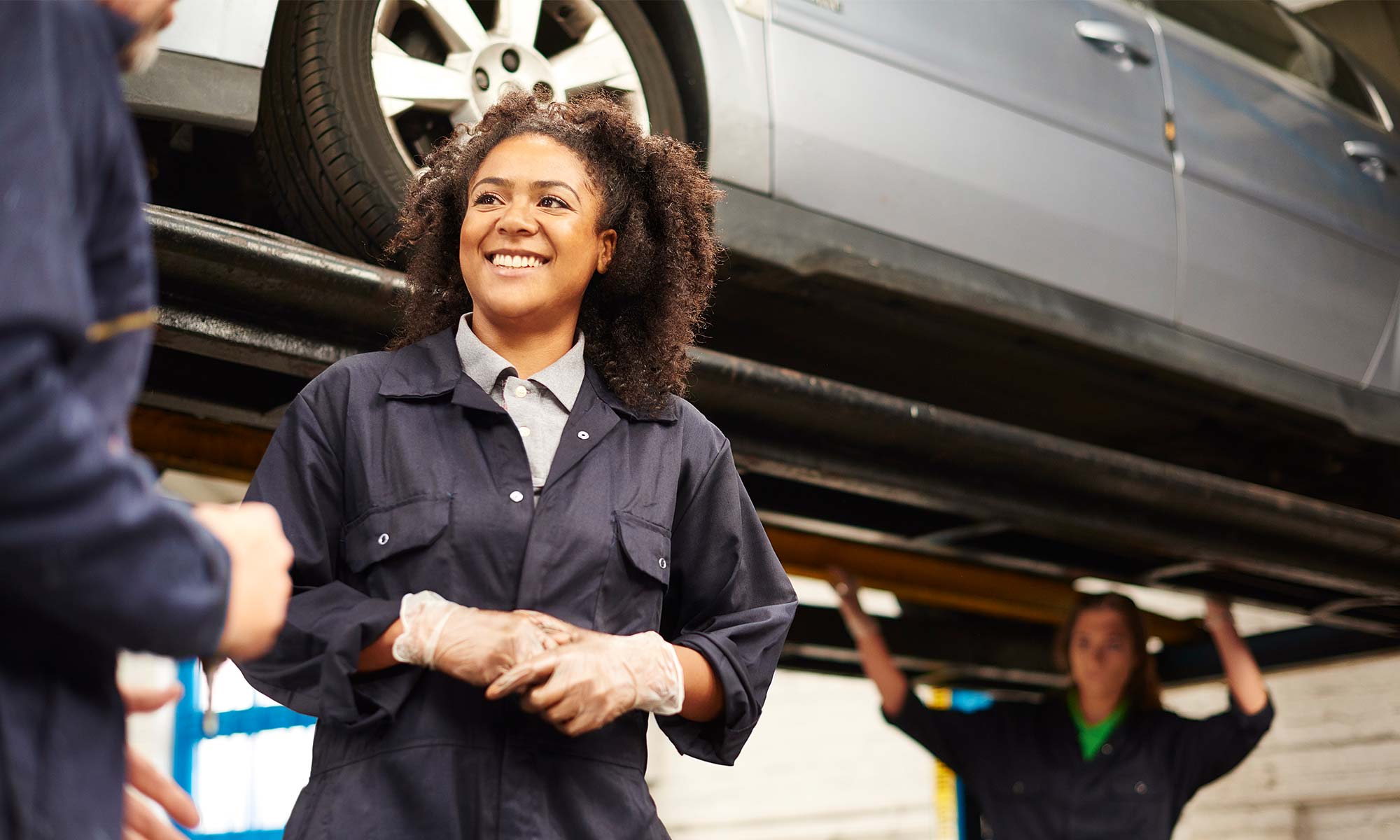 Every year, we celebrate various holidays that help shine the spotlight on the contributions and achievements of women in history, from March being declared Women's History Month to National Women's History Week, thanks to President Jimmy Carter and a lobby from the National Women's History Project (NWHP). We even celebrate Women's Equality Day every August 26th as an annual celebration of the ratification of the 19th Amendment. But while days like these allow us to recognize the accomplishments of the amazing women that have helped shaped America as it is today, we here at Endurance want to celebrate the women that have helped pave the way for the automotive industry.
But you may be thinking: What does this have to do with cars and the auto industry? Isn't that a "guy" thing? However, you couldn't be more wrong. Oftentimes women have a limited footprint in history, and some limit this to merely a footnote in history. Unfair as it is, many women to this day do not receive the credit they truly deserve for their ideas, hard work, and dedication in their fields of work. In fact, many women helped make companies like Cadillac, Chevrolet, and Chrysler, the titans of industry that they are today. So, in honor of women everywhere, we are taking a look at how some (of many) truly exceptional women were at the forefront of innovation and achievements in the automotive world from its early history onwards.
Mary Anderson
Mary was a real estate developer and rancher. In 1902 she had a unique idea when she observed a trolley driver having a tough time seeing through the windshield on a sleet-filled day. Thus she set out to make what we know as the first windshield wiper blades.  With the help of designing assistants, she produced the first working model and was granted a patent for it in 1903. It used a lever that activated a spring-loaded arm to move back and forth across the windshield via a counterweight system. Many solutions had been attempted before, some involving things like sticks and produce. Mary knew best, it seems, as hers was the most effective and continues to be used to this day.
Florence Lawrence
Be careful when you judge that next Hollywood starlet. In this case, Florence Lawrence, known by many as "The First Movie Star," aka the first film actor to be named publicly, also achieved something else: she invented & designed the first "auto signaling arm," a mechanical turn signal, along with the first mechanical brake signal. Unfortunately, she never patented these inventions, and as a result, she received no credit or profit from them. This didn't come out of nowhere, though. She was such a successful actress, and when she bought her own car (a rarity in the early 20th century), she found a new passion and hobby. She spent years learning the ins and outs of driving and the way automobiles worked. "A car to me is something that is almost human," she once said, "something that responds to kindness and understanding and care, just as people do." Spoken like a true gearhead, which of us hasn't spoken to their set of wheels as if they were a living being?
Helene Rother
Diamonds aren't a girl's only best friend, it seems. This French designer of jewelry and fashion accessories escaped Nazi-occupied France with her seven-year-old daughter Ina in 1942. In NYC, her first job was as an artist for Marvel Comics. Later she joined the interior design team of General Motors in Detroit, Michigan. Her focus was on upholstery colors and fabrics, lighting, door hardware, and how seats were shaped. She was Detroit's no, GM's first woman automotive designer. Unfortunately, this was downplayed despite making a reported $600 a month (average wage was $200 for a man at the time). After her time with GM, she opened her own design studio in the Fisher Building, where she continued her work.
Other women who followed in Helene's footsteps and changed automotive history:
Jane Van Alstyne
Dagmar Arnold
Gene Cavanaugh
Marjorie Ford
Ruth Glennie
Jeanette Krebs
Jeanette Linder
Sandra Longyear
Helene Pollins
Peggy Sauer
Sue Vanderbilt
These women all had college degrees (some even Masters's degrees) and went through General Motors' lifetime of industrial design training. However, it was Helene that opened the doors for them.  
Courtney Caldwell
In 1989, Caldwell started the first automotive publication by and for women. The publication wasn't just for enthusiasts; it was a one-stop resource for drivers to make informed decisions about buying, leasing, selling, and even driving.  Caldwell set on showing automakers that the women's market was integral to the survival and evolution of the industry. Eventually, Ford Motor Company brought Caldwell aboard to guide them in marketing cars for women. Even now, Road & Travel Magazine is still around, and it is, in fact, the largest and oldest publication to target the women's automotive market.
Mary Barra
On January 15, 2014, Dan Akerson stepped down as General Motors CEO. Then Mary Barra made history was made when she stepped up to be the first woman in history to become CEO of a major automobile company (General Motors Company).
Mary brought many years of experience, having begun working for GM at 18 years old in 1980. Eventually, she rose as manager of the Detroit/Hamtramck Assembly plant. In 2011 she made it as Executive Vice President of Global Product Development, where she was responsible for their designs and their automobile platforms. Today, she faces a new challenge as GM comes under fire for recalls related to a faulty ignition switch. However, her achievements cannot be denied, and we are confident she will continue to succeed in whatever comes next. Since her early days in GM, she has been committed to moving the company forward; this should be no different.
Denise McCluggage
What kind of list would this be if we didn't also include the women who changed motorsports? This brings us to Denise McCluggage. She was one of the earliest women professional auto racing drivers, but beyond being a game-changer for equality for women in U.S. motorsports and even in her later career as a journalist. Following in the footsteps of figures like Pat Moss and Hellé Nice, Denise had a long career in auto-racing. In 1956 she won several women's cups using a Porsche 550 before trading it for a Jaguar XK140 and pursuing racing full time. She came in 1st at Sebring driving Ferrari 250 GT in 1961 before her class win in the Monte Carlo Rally in a Ford Falcon in 1964.
When she retired from racing, she focused on journalism full-time and founded a little automotive magazine you may have heard of: AutoWeek. Denise was the Senior Contributing Editor at the publication and is the only journalist to be inducted into the Automotive Hall of Fame until her death. As someone who writes about cars and the industry, I recommend we all look to McCluggage, a shining example for girls, women, and everyone with a dream and passion.
Danica Patrick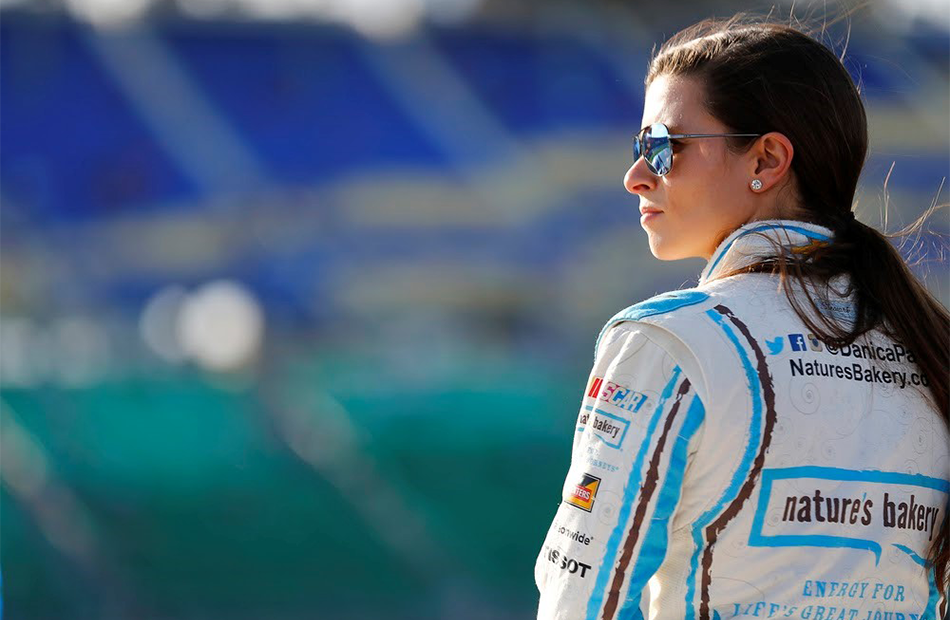 You really can't talk about women and cars without mentioning Danica Patrick. You may have heard of her, as she's probably the most widely recognized woman auto racer out there. See, she's not just a race car driver; she is also a model, an advertising spokeswoman, and…badass. What do we mean by that? Well, Danica IS the most successful woman in the history of American open-wheel racing. While she has been retired from competition since 2018, she competed against her male counterparts in the NASCAR Nationwide Series and the NASCAR Sprint Cup Series. In 2013 she became the first woman to win a NASCAR Sprint Cup Series!
According to her, she felt the need for speed ever since go-karting at the age of 10. Eventually, she found herself behind the wheel in British national series events with Formula One world champion Jenson Button. She finished second place in Britain's Formula Ford Festival, but that made her a record-setter for American participants in the event. While she has not competed since 2018, Danica's career and accomplishments are certainly ones worth remembering for years to come.
Michelle Christensen
We've talked briefly about the women behind the designs of many popular vehicles, but you can't talk about the modern era without name-dropping Michelle Christensen. She developed and designed none other than the famous Honda NSX and many of Honda's Type-R performance variants. There's no doubt that Michelle Christensen knows cars. You can see it in the way she designs aerodynamics, but also the driving experience. According to Automotive News, Christensen signed on with Honda after Acura unveiled its NSX concept at the 2012 Detroit show. When she did: she became the first woman to lead a supercar design team. Working on muscle cars with her father as a small girl inspired her desire to design her own cars, and the world is better off now because of it.
Automotive history is a place where women have undeniably left a huge mark. So think again when you say cars are "a guy thing." Women are quite literally a driving force to be reckoned with in the automotive industry and any other industry.
But don't just let a national or international holiday dictate your celebration of women because there is so much worth celebrating for all their talents and gifts given to the world. From Mary Anderson to Courtney Hansen, these women and many more continue to break barriers and leave their thumbprints on history. And whether it's for a week, a month, or every day of the year, we definitely think that it's something worth celebrating!
More like this
Rewind

Can you feel it? There's a big change coming in the American automotive landscape. For the past couple of years we've seen the steady increase of sales in trucks and..

Read More

Rewind

Ever-increasing numbers of cup holders large enough to accommodate super-sized jugs  and an expanding suite of electronic features and entertainment invade our vehicles. However, there comes a time where we..

Read More

Rewind

The Corvette is not just an "American classic," it's one of the most famous cars around. There are so many models and variations that every fan probably has a favorite...

Read More