Protect your vehicle with custom coverage from Endurance.
Shop Now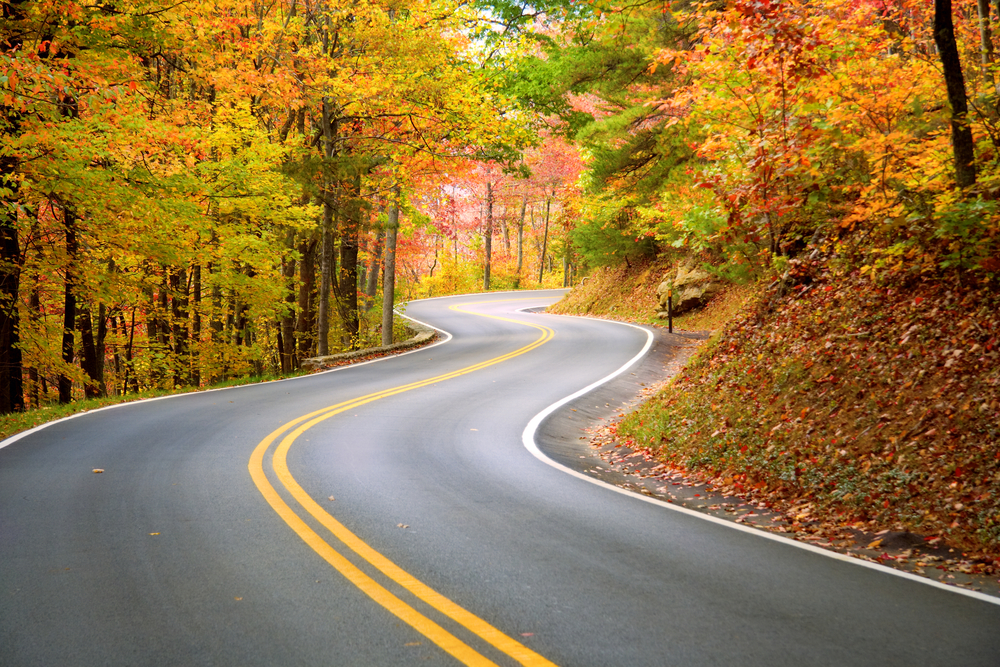 The months after Labor Day can be bit of a drag. Chances are the work week has ramped up, the amusement parks have lost their luster, beaches and pools have closed, temperatures begin to drop and you start bringing out extra layers of clothing. It can be a brutal time for those who love the warmer spring and summer months or even those more than ready for winter vacations.
It's not all dreary though: Halloween makes for a great excuse to play dress up and indulge in junk food ("actual food" on Thanksgiving); most major sports seasons have kicked off; your favorite TV shows have probably returned and the movies have switched from popcorn fare to critical/award winning hopefuls. Not to mention, Pumpkin everything is back and who can hate on a dash of Pumpkin spice in their sweets and beverages right
However just because Fall isn't typical of the vacation-heavy summer and winter months doesn't mean you can't have one! To offset the autumnal blues, we've put together some of our favorite fall foliage road trips in the United States. The distinctly fall hues on theses fall views on these trips might even convert a few summer and winter lovers out there and to be helpful we've divided these road trip destinations by region!
Northeast Region Road Trips:
In the Northeast, New England dominates the landscape, literally. The terrain and views in states such as Maine, New Hampshire, Vermont, Massachusetts, Rhode Island, and Connecticut all offer picturesque settings to watch this colorful phase of the season. Not to be left in the dust, New York and Pennsylvania autumn leaves also offer equally brilliant vistas but New England is distinct for its rolling, forested terrain and quaint towns — both of which accentuate the leaf-peeping experience.
Top road trips in Maine include Route 17 from the coastal city of Rockland to the state capital of Augusta, and routes around Sebago Lake, northwest of Portland, and Baxter State Park, in north-central Maine.
In Vermont, try an 88-mile loop in the center of the state along Routes 100, 107, 12 and 106 through Gaysville, Barnard, Woodstock, Ludlow and Killington.
New York's Hudson River Valley has been drawing leaf peepers since the advent of the United States. On the best days, you can see 5 states from the elevated panoramic view at the famous Point Lookout Inn on the Palisades Interstate Parkway.
Connecticut is laced with old timey country roads, including US Route 44 through Natchaug State Forest and State Route 154 through Old Saybrook.
Other northeastern highlights are New Hampshire's White Mountains, including the town of Jackson; New York's Adirondack and Catskill mountains, and the Finger Lakes region; Pennsylvania's Bucks County, Lancaster County and Laurel Highlands; and New Jersey's Whitesbog Village, on Route 530.
Mid-Atlantic Region Road Trips:
Most people don't equate North Carolina with premium foliage viewing. But most probably don't know that Mt. Mitchell, in western North Carolina, is the highest mountain in the eastern US (6,684 feet), and that the surrounding Pisgah National Forest harbors vast expanses of deciduous trees. Other leafy road trip opportunities include a drive through waterfall country on US Route 276, south of Asheville, and anywhere along the 469-mile Blue Ridge Parkway, which stretches from Virginia to North Carolina.
Other mid-Atlantic highlights include Maryland's Gambrill and Cunningham Falls state parks, Sideling Hill area on Interstate 68; and Virginia's Shenandoah National Park.
Midwest Region Road Trips:
The Midwest also comes alive with radiant foliage in the fall. The coup de grace of Midwest autumn road trips is the Lake Superior Circle Route, which includes scenic stretches of Michigan, Wisconsin, Minnesota and Ontario, Canada.
The Hocking Hills of southeast Ohio unfurl their colors on the western slope of the Appalachian Mountains.
In Wisconsin, the glacially carved Kettle Moraine State Forest, east of Madison, offers prime viewing — and hiking along the Ice Age Trail — in early fall.
Western Region Road Trips:
The Rocky Mountains offer stunning fall colors, although early snowstorms can impact road trips anytime after Labor Day. The aspen trees in and around Aspen, CO, turn a warm golden hue in the fall. The Maroon Bells, a pair of peaks in the 2.3 million-acre White River National Forest, southwest of Aspen, provide an idyllic backdrop for fall photography. In an effort to preserve the natural experience, traffic is restricted on September weekends on the main access to this area, Maroon Creek Road. But regular shuttle buses can get you in.
The Best Time to Go:
Prime viewing dates vary yearly based on the weather. In general Mother Nature's autumn show kicks off at the Canadian border and makes its first appearance in the states such as Maine, New Hampshire and Vermont in early September. As the month progresses, the colors wind their way down South where the final colors fade away in early November.
Leaf peeping is serious business in many states, so expect crowds on peak weekends and, to the extent possible, plan ahead for lodging and dinner reservations — or (even better) sneak away midweek to have more of the experience to yourself.
The US Forest Service offers regular updates on where and when to catch the best fall colors in 29 states. To make the most of your fall foliage road trip, slow down, turn off the stereo (or opt for some tunes that are a bit more easygoing) stop frequently for photo ops and interact with the locals along the way.
More like this
Travel

Thanksgiving is fast approaching, and if you're like many across the country, you're probably gearing up to head home (or somewhere) to spend quality time with loved ones and enjoy..

Read More

Travel

With the end of summer near, the Labor Day holiday weekend is just around the corner. It also means that millions of drivers will be hitting the highway for one..

Read More

Travel

Whether you like it or not, sooner or later, summer will end, so you're going to want to make the most of what's left. And for many, the best way to..

Read More