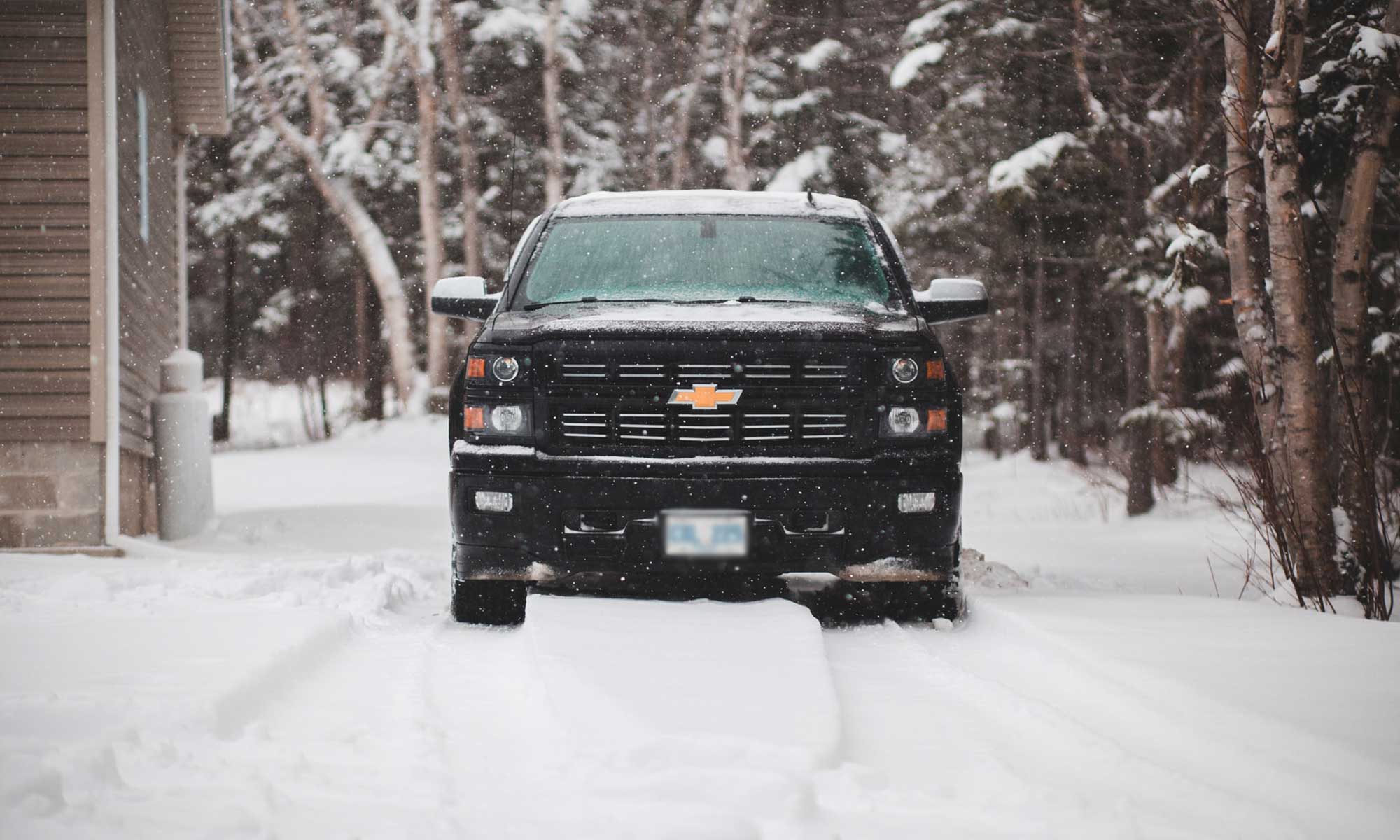 From skiing, skating, snowboarding or snowball fights, the winter months can bring about some of the best parts of the season. However, while winter weather can bring joy for you, exposure to rain, snow, and hail can all damage your car's paint. Even road salt used to melt ice, mud, and other grit can all build up and cause damage, which, if left unchecked, can leave your car vulnerable to corrosion and some potentially costly repair bills.
So to help you protect your car's paint this or any winter, be sure to follow these five simple tips.
5 Ways to Protect Your Car's Paint in Winter
1. Wash Your Car Regularly
Car washes are for more than just keeping your car looking pristine — they're an essential part of car maintenance. With regular car washes, you can help ensure your car's paint and body panels are free of any buildups of dirt, mud, grit and grime that can all lead to potential damages. In the wintertime especially, car washes will also help fight against corrosion and rust caused by road salt.
Overall, it's recommended to wash your vehicle at least once every two weeks, though this will depend on several factors, such as how often you drive your vehicle, as heavy-use drivers should look to wash their cars at least once a week. If you wash your car at home, it's best to start with the roof and work your way down to achieve the best finish. If you have any hard-to-remove grime or stains, such as bird droppings, grease, or caked-on mud, clay bars can be a helpful tool to have.  
You will also need several other items, including:
A bucket

A sponge

Water or a running hose

Car shampoo

Rubber gloves

A pressure washer (if available)

A clay bar
2. Deal with Chips and Any Bodywork Issues
After washing your car, whether at home or an automated car wash, be sure to inspect the paintwork for any chips, scratches or worn patches. If you spot any, you may be able to fill in any minor chips or scratches using a DIY touchup kit. For more extensive wear or damage, a certified repair facility or any ASE Certified mechanic can help repair the issues without further risking your car's paint. This should also be done as soon as possible, as these are the places moisture and road chemicals will find their way into the metal bodywork of your car and possibly corrode it. If the process has already started and you can see rust appearing, you'll want to fix it and reseal the area immediately to minimize damage.
3. Apply a Protective Coating
After washing and inspecting your vehicle, the next step for proper paint protection is to apply a protective coating against dirt and corrosive elements. The amount of protection you have will last anywhere between a couple of months to a few years, depending on your choice of coating. 
These can include:
Protective film

—

highly effective protection from chips, which can be beneficial if you drive on roads with lots of dirt, rocks or other types of minor hazards. The film can be applied to specific parts of the vehicle most susceptible to scrapes and chips, such as your hood or body panels.

Ceramic coating

—

a perfect option that provides long-lasting protection from everything from tree sap to road chemicals such as salt or grit.

Sealant

—a more effective protection than wax that can last up to around 6 months.

Wax

—an affordable car care option that can easily be applied and will last up to a few months. 
4. Brush off Snow as Soon as Possible
If you live in an area with heavy snowfall, make sure you have a soft brush with a long enough handle available as a part of your car's emergency kit. By including this in your kit, you can safely remove any snow buildups on your vehicle without scraping or scratching the paintwork. It's also important to brush off any excess snow as soon as you are able, as letting it sit can cause any chips or scratches already on your vehicle to begin to corrode more quickly.
5. Protect Your Vehicle When Parked
Where and how you store your vehicle will play a significant factor in how you can protect its paint. If you have access to a garage or a covered carport, using it throughout winter will help protect your car from many of the common winter-weather issues you can experience. If you don't have access to either and instead park your car outside, avoid leaving it directly below trees. Even though you might think they'd offer some protection from the elements, birds and falling branches can cause a lot of damage too. Finally, consider buying a car cover. These inexpensive items fit directly over your vehicle and help to provide sufficient protection against the elements any time of the year. 
Protect Your Vehicle with Endurance
By protecting your car's paint, you can help keep yourself and your wallet safe from the cost of unexpected issues caused by rust or corrosion. With an auto protection plan from Endurance, you can find even more peace of mind any time of the year when it comes to the costs of unexpected breakdowns and other repairs to your car's most vital components. You can also save up to $3,500 when it comes to the cost of your car, truck or SUV's essential maintenance with EnduranceAdvantage™. As our most comprehensive protection package, you can get services such as up to three oil and filter changes, engine diagnostic exams, tire rotations and more included — at no additional cost to you. 
Any new and existing Endurance customers will also automatically receive 24/7 roadside assistance with the purchase of any Endurance plan. On top of that, you will also automatically be eligible for a year's worth of Endurance Elite Benefits. Simply pay a small activation fee and get access to extra perks such as key fob replacements, tire repairs and replacements and collision discounts for even more coverage and savings. 
To get started learning about how Endurance can help you, you can request a free quote or give us a call directly at (800) 253-8203 to speak with one of our representatives. You can also find other seasonal maintenance tips, vehicle buying guides and other helpful and informative articles by visiting our Learning Center.
More like this
Expert Auto Tips

Retired professional racecar driver Danica Patrick is a pioneer in the world of motorsports. Her breakthroughs include being the first woman to lead an Indianapolis 500 race (the 89th running..

Read More

Expert Auto Tips

Buying a new car can be incredibly exciting and can open up a whole new world of possibilities. There are so many vehicles on the market, and no matter what..

Read More

Expert Auto Tips

Changing your oil and keeping your tires at the correct PSI are two great ways to keep your car running smoothly and driving safely as the seasons change. Your vehicle's..

Read More