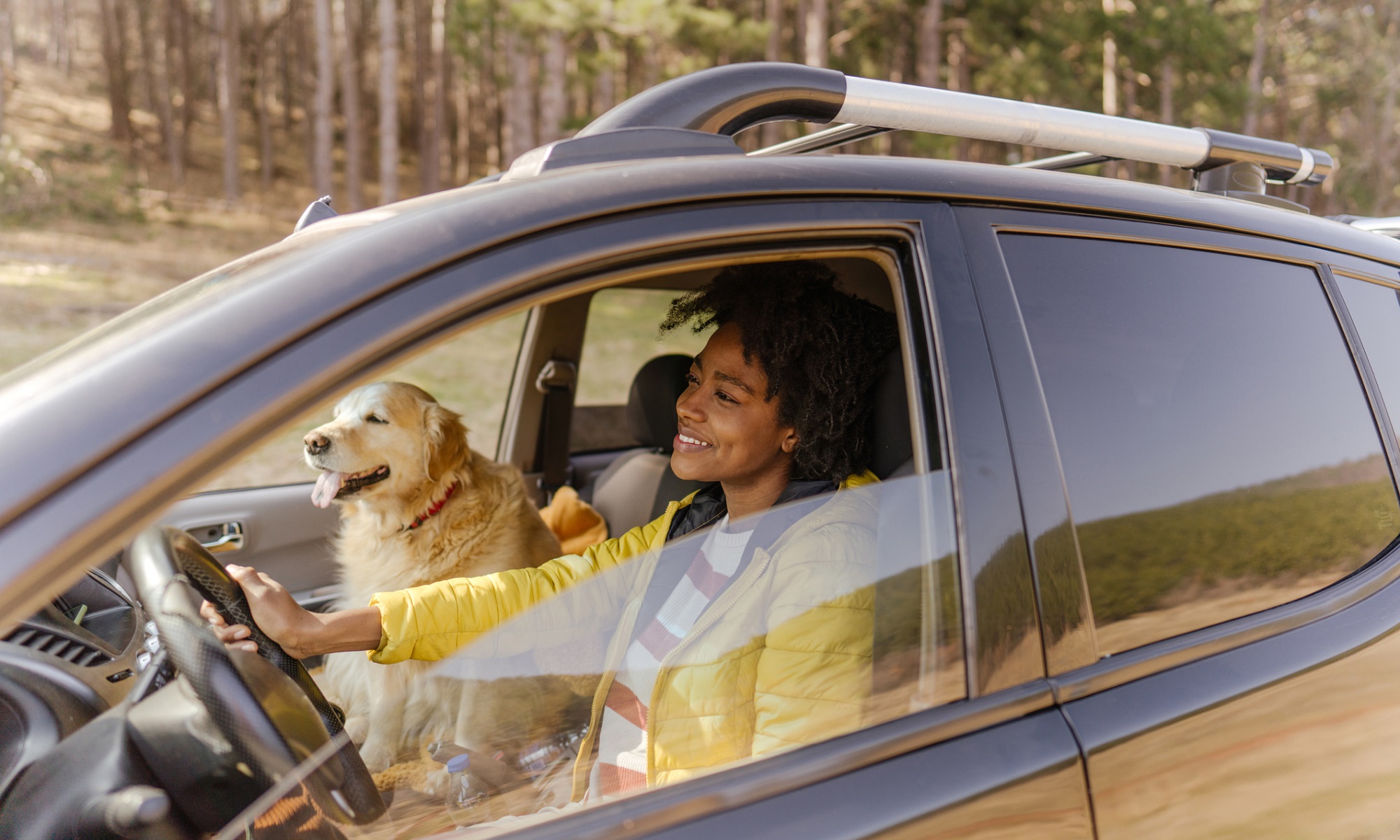 Fall is in full swing, and there are plenty of "cool" activities to keep you and your busy. There's much to do and prepare from finding the perfect Halloween costume, throwing a fun tailgate experience, or planning your Thanksgiving feast. And, just as you should prepare your vehicle for the change of season, fall brings with it changes to driving conditions that all drivers should be aware of to stay safe. 
Prepare yourself for the changing seasons by following these top fall driving tips.
5 Tips for Drivers During Fall
1. Watch Out for Leaves
Falling leaves may look pretty, but they can cause hazards for drivers throughout the season. Driving on wet leaves can be dangerous and not too dissimilar to traveling on ice. Leaves can also cover potholes and bumps in the road that can result in some serious damage to your tires or your suspension. When driving through an area heavy with fallen leaves, make sure to slow down and be on the lookout for any potentially hidden hazards.
Save on tire repairs or replacements with 1 year of free Endurance Elite Benefits. These extra perks come with the purchase of an Endurance protection plan, and you'll have access to other benefits like 24/7 roadside assistance, key fob replacement, and more at no additional cost.
2. Prepare for Less Sunlight
With the days getting shorter in the fall, motorists are more likely to drive in darker conditions. Check that all your lights are working in your car and replace any that are needed. A local licensed repair facility can help you in finding and replacing the bulbs on your vehicle. 
With the sun rising and setting at different times of the day, glare can also be a problem for drivers. A trusty pair of sunglasses can help you to fight glare. It's also essential to stay diligent and scan your surroundings when driving at night or in darker conditions. Both bicyclists and pedestrians can be difficult to see during the evening, especially if they are not wearing bright colors or reflective gear. Drive slowly in residential areas, come to a complete stop at every stoplight/sign and be sure to look both ways for any pedestrians crossing at crosswalks.
3. Be Prepared for the Weather
Depending on where you live in the U.S., fall can bring with it other hazardous weather conditions to deal with other than falling leaves. Precipitation (or rainfall) can be high during the autumn months, so be sure your windshield wipers are working. Check for signs of wear and tear and replace them immediately if they are not in good working order. 
Like rain, both snow and sleet can block visibility. Fogs can also be commonplace in the fall, so continue to practice safe driving practices discussed in the tips above and drive slow in areas with recent snowfall or other inclement weather. Your vehicle may even be equipped with a "snow" feature, allowing your transmission to handle snowy or icy conditions better.
You should also make sure you give yourself extra time before departing, especially in the mornings before a commute to work. Allow your vehicle the proper amount of time to warm up. Without a warm-up, your car may be more prone to temperature-related issues such as stalling. You can also help ensure you have a clear line of sight out your windshield by warming up for melting snow to help you avoid potential accidents or hazards on the road. We also recommend packing a full emergency breakdown kit, such as extra water, defrosting fluid, ice scraper, and snow brush. 
4. Drive Cautiously in School Zones
With summer vacation far in the rearview mirror, drive slowly and cautiously, especially through school zones. Parents taking their kids to and from school and school buses can also mean additional traffic on the roads. Therefore, plan your route carefully and give yourself some extra time around school "rush hour."
Following traffic laws regarding school buses is also a must for drivers, even outside of a school zone. Though laws vary by state, do not pass a stopped school bus with its stop sign extended. Children can be crossing out into the road, so be diligent.
5. Keep Your Eyes Out for Deer
While city drivers may not have to worry as much, wildlife can also be a fall road hazard. In many parts of the country, deer can pose a significant risk to drivers. Mating season takes place in the fall, which means you are more likely to find them out on the roads in suburban and rural areas. It is also common to come across deer at dawn and dusk, making them difficult to see.
Deer often travel in herds, so always drive with caution. A collision with a deer isn't just potentially damaging to your vehicle but also harmful to the local wildlife and environment, so drive slowly and respectfully in known deer crossings.
If your vehicle is damaged in an accident or totaled, Endurance can help. With Elite Benefits, included free with the purchase of any Endurance protection plan, you can receive up to $500 per covered collision or up to $1,000 towards a replacement vehicle if yours is deemed a total loss. 
Protect Your Vehicle This Fall with Endurance
Fall and winter can bring about potential hazards on the road, and these seasons can be especially harsh on your vehicle. Accidents happen, which is why drivers purchase car insurance. However, vehicle maintenance and extended coverage are also essential. Without the right extended warranty or auto protection plan, you could be left paying unexpected or costly repair bills after your factory warranty has expired. 
Protect yourself from expensive, out-of-pocket repairs with a vehicle protection plan like EnduranceAdvantage™. This plan provides the most comprehensive coverage available on the market, and each EnduranceAdvantage package comes with up to $3,500 in regular maintenance service. Get up to three oil and filter changes, tire rotations, alignment checks, and more each year. Rest easy knowing your vehicle has essential maintenance services covered at no extra cost. 
Endurance customers also receive 1 year of FREE Elite Benefits with the purchase of any protection plan. Elite perks include 24/7 roadside assistance, tire repair/replacement, total loss protection (up to $1,000), key fob replacement, and more.
Request a free, no-obligation quote to learn more information about any Endurance protection plan, including all three levels of EnduranceAdvantage. You can also find other insightful articles on automotive topics by visiting our Learning Center.
More like this
Expert Auto Tips

Retired professional racecar driver Danica Patrick is a pioneer in the world of motorsports. Her breakthroughs include being the first woman to lead an Indianapolis 500 race (the 89th running..

Read More

Expert Auto Tips

Buying a new car can be incredibly exciting and can open up a whole new world of possibilities. There are so many vehicles on the market, and no matter what..

Read More

Expert Auto Tips

Changing your oil and keeping your tires at the correct PSI are two great ways to keep your car running smoothly and driving safely as the seasons change. Your vehicle's..

Read More