When shopping for a new or used car, it's common for salespeople to try to convince shoppers to buy an extended vehicle warranty during the excitement of the car buying process. From their perspective, selling you an extended car warranty is a win-win. Not only are you protecting your vehicle against unforeseen mechanical breakdowns, but they also get your repeat service and repair business. Unfortunately, in the whirlwind of paperwork, many car owners are left wondering what they signed up for and if they really even need it.
A car warranty gives you the peace of mind that if something goes wrong with your vehicle, you won't be responsible for the cost of repairing or replacing it. However, not every plan is suitable for every car owner. Buying a vehicle warranty can be helpful, but only if you have the right car warranty plan for your needs, and sometimes the dealership's extended warranty isn't the best fit.
If you are suffering from a case of buyer's remorse, most providers allow you to cancel an extended car warranty. Then, depending on the warranty company and the warranty plan, you may also be eligible for a full or partial refund for the prorated amount of any unused time or mileage of your policy.
What Is an Extended Vehicle Warranty?
Car owners can purchase a vehicle service contract, often called an extended warranty, to protect themselves from the financial burden of expensive repair costs that may arise in the future. Finance managers at the car dealership offer these coverage options on behalf of the manufacturer, but they are also available through third-party providers, often with bonus perks and benefits.
Extended auto warranties typically take over after the original manufacturer's warranty expires, providing additional protection for a set amount of time or miles. An extended warranty covers any necessary repairs due to mechanical or electrical failure. The cost of these contracts varies depending on the length of coverage, type of vehicle, and other factors. Shop around to find the right coverage for your vehicle before making a contractual commitment.
What to Consider Before Buying an Extended Car Warranty
Coverage and terms vary among auto protection plans; therefore, it is always important to research before signing a vehicle service contract rather than making a pressured or rushed decision when buying a car, especially since each contract is different. Car salespeople and finance managers are good at the upsell, even if the product isn't necessary.
That doesn't mean that extended warranties are a scam, either. On the contrary, auto warranty services can be an excellent investment with the right plan and coverage, potentially saving thousands of dollars in expensive car repairs. But, an extended car warranty is a binding contract between you and the provider, and as with any agreement, it is essential to do your research before signing on the dotted line. Be sure to read the contract carefully and ask plenty of questions.
Vehicle Condition
Before committing to a vehicle service contract, consider the current condition of your vehicle. If your vehicle is brand new, buying an extended car warranty right away would be a waste of money since the bumper-to-bumper factory warranty already covers it. You can always purchase coverage later when the manufacturer's warranty is closer to expiring.
Covered Items
If you're considering purchasing an extended warranty, research exactly what the plan includes. For example, some comprehensive warranties are similar to the original factory warranty. Coverage can include powertrain parts such as engines, transmissions, and other major components and coverage for electronics, such as radios, navigation systems, and other in-dash components. Some plans even protect wheels, tires, and aftermarket parts that have been added to the vehicle. You can even find plans that include coverage for routine maintenance costs.
However, most plans are not comprehensive. The majority comes with various limitations, exclusions, and restrictions. Even a contract from a car dealership will have limited covered items and is different from the original warranty. Research the plan's details to ensure you know exactly what is (or isn't) covered to avoid unanticipated claim denials.
Provider Options
If the plan you are considering does not include the repair or replacement of the parts you'd like covered or has a higher deductible than you'd like, continue to shop around. When it comes to auto protection plans, you have provider options. Explore the warranty contract options available from both the dealership and third-party warranty companies. Third-party companies often have additional bonus perks not included with a car dealership's extended warranty, such as 24/7 roadside assistance, trip interruption coverage, and more.
Deductible and Additional Costs
Unlike the original bumper-to-bumper warranty that typically comes with buying a new car, an extended vehicle warranty may require the owner to pay additional fees before the coverage can be applied. Depending on the type of coverage chosen, these fees may include deductibles or service charges for any covered repairs. Additionally, the cost of the extended warranty itself may vary greatly depending on the make and model of the vehicle as well as the length of coverage chosen.
How to Cancel a Dealership Extended Auto Warranty
If you've decided that the extended car warranty you've purchased through your dealership isn't the right fit for you, In most cases, you can cancel your warranty contract with just a few simple steps.
However, the cancellation process varies based on the provider. For some, you cancel your warranty coverage easily with a phone call. For others, you'll need to fill out a cancellation form, a letter of intent, and proof of the odometer reading at the time of mailing and either mail it in or bring it to the dealership to initiate the extended car warranty cancellation process. Contact the provider to determine the best course of action.
Be sure to keep copies of all cancellation request forms, letters, and other written communication throughout the process for your own records. Then, follow up in a few weeks to confirm the cancellation. You should receive any applicable refund within 6-8 weeks of successful cancellation.
What If a Dealership Refuses to Cancel My Extended Warranty?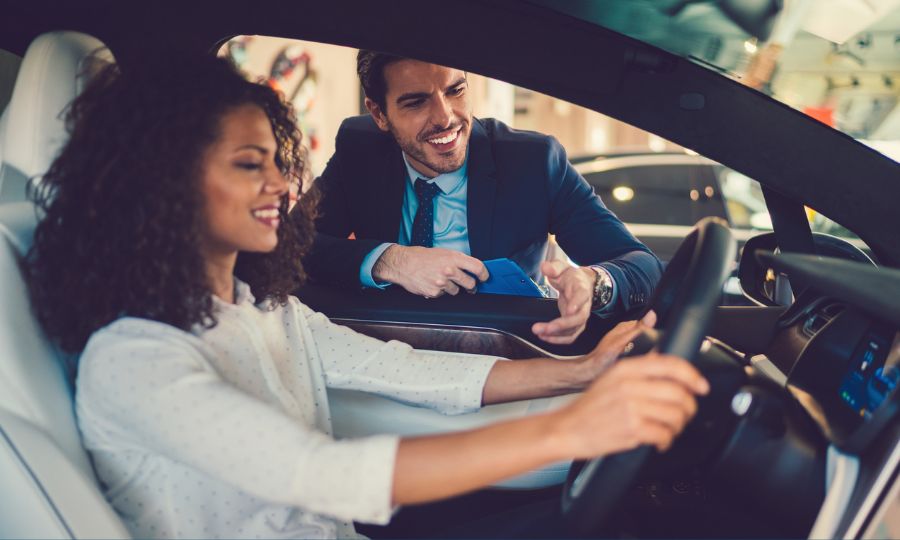 For many dealership contracts, there is a time limit by which you can cancel your extended warranty without repercussions, typically within 30 to 60 days. However, some dealerships make it difficult to cancel their warranty even within the allotted timeframe. If this is the case, re-read your contract to ensure you understand the terms and conditions to understand your rights better.
If you are within the cancellation window, contact the provider to let them know your intentions. Be aware that customer service representatives in the customer retention department are well-trained to keep you from canceling. Simply continue to decline without feeling guilty. Be firm but polite with your request to cancel.
If they refuse, ask to speak to the finance manager who sold you the warranty or a general manager. If all else fails, head to the dealership in-person to put your concerns front and center, and, if need be, get an attorney involved.
How Do I Cancel My Extended Warranty after a Trade-In?
If circumstances have changed and you've decided to change vehicles, a transferable extended warranty may increase the resale value of your vehicle in a private sale. Transferable car warranties, like the auto protection plans offered by Endurance Warranty, stay with the car and can transfer to the next owner as long as it remains active.
Unfortunately, however, your auto service plan won't add any additional trade-in value with a car dealership. Even if you purchased a transferable extended car warranty plan, the plan MUST transfer to another private individual and will not transfer to a dealership.
If you sell or trade your vehicle to a dealership, or if the next individual owner doesn't want to continue the plan, contact your warranty provider to inform them of the transfer of ownership. You'll need to provide proof of the sale and complete a cancellation request.
How to Cancel an Extended Warranty with Third-Party Providers
As with canceling a manufacturer's extended auto warranty, you may end your vehicle service contract with a third-party provider, such as Endurance, CarShield, CARCHEX, or Olive. You may also be eligible for a full or prorated refund. However, each company is different and, therefore, may handle the cancellation process differently.
General Cancellation Policies for CarShield, CARCHEX, and Olive
Most vehicle protection plan providers have similar cancellation policies, with some variances. For example, all three companies allow you to cancel within the first 30 days for a full refund, provided that you've made your first payment and not made a claim. They all allow for cancellation after the 30-day waiting period has expired for a prorated refund, but they have different requirements.
To discontinue a CarShield plan, customers should contact CarShield's customer service department at (800) 587-4162 or by visiting CarShield.com. American Auto Shield, the contract administrator, requires a written cancellation request to be submitted.
To terminate this agreement, you must submit a written request and return the signed document to CARCHEX. Additionally, you must provide an odometer statement that shows the odometer reading at the time of the cancellation request.
Olive will accept policy cancellation in two ways: returning the cancellation agreement or submitting a written request.
Endurance 30-Day Money-Back Guarantee and Cancellation Process
At Endurance Warranty, we want you to have the proper protection for your vehicle, driving style, and lifestyle. That's why every auto protection plan and vehicle service contract we provide includes a risk-free 30-day money-back guarantee and review period. This review period allows you to carefully take a look at your policy and talk it over with your family to ensure it's the right one for you. If it's not, we will offer a full refund.
If you decide your vehicle service contract does not meet your needs, simply call Customer Service at (866) 432-4443. If you have yet to utilize your policy within 30 days, we can work with you on the refund and termination process.
Find the Right Auto Protection Plan For You
Today, one in three car owners cannot afford unexpected repair bills, making having a vehicle service contract or extended vehicle warranty beneficial in an emergency. You can have peace of mind knowing that your vehicle is taken care of when you need it most, so you can get back on the road sooner.
Endurance Warranty offers a variety of customizable auto protection plans to fit your needs and your budget. With a large selection of coverage options, you'll likely find the plan you need at a price you can afford, even if other warranty providers have turned you down.
Our coverage options cover high-end luxury vehicles to high-mileage and older vehicles, Canadian grey market vehicles, cars with salvage or rebuilt titles, and those used for work, such as delivery and rideshare vehicles. We even offer mechanical breakdown insurance (MBI) to residents of California. You can also choose any ASE Certified mechanic, repair shop, or dealership you feel comfortable with to get your car taken care of.
In addition to great coverage options, every vehicle service contract we provide includes additional benefits, such as 24/7 roadside assistance and towing, trip interruption reimbursement, car rental reimbursement, and more. You can also join thousands of Endurance customers who maximize their savings by activating the Endurance Elite Benefits package. For a small, $29 activation fee, you can enjoy exclusive member benefits, such as tire repair or replacement, key fob replacement, and more.
Contact our award-winning customer service team members to discover how Endurance Warranty can benefit you. Call (800) 253-8203 for a FREE quote, or see your price now!
More like this
Extended Warranty

The advantages of having an extended warranty can't be overstated when a surprise car repair pops up. Coverage can make a difference during a breakdown, thanks to protection against expensive..

Read More

Extended Warranty

Nothing beats being able to hit the open road and head wherever you like, whenever you like. Plenty of drivers fall in love with our vehicles, maintaining them with total..

Read More

Extended Warranty

There's a lot to get excited about buying a new or used car, but one feature that often gets overlooked is the manufacturer's warranty. Understanding this coverage helps owners maximize..

Read More