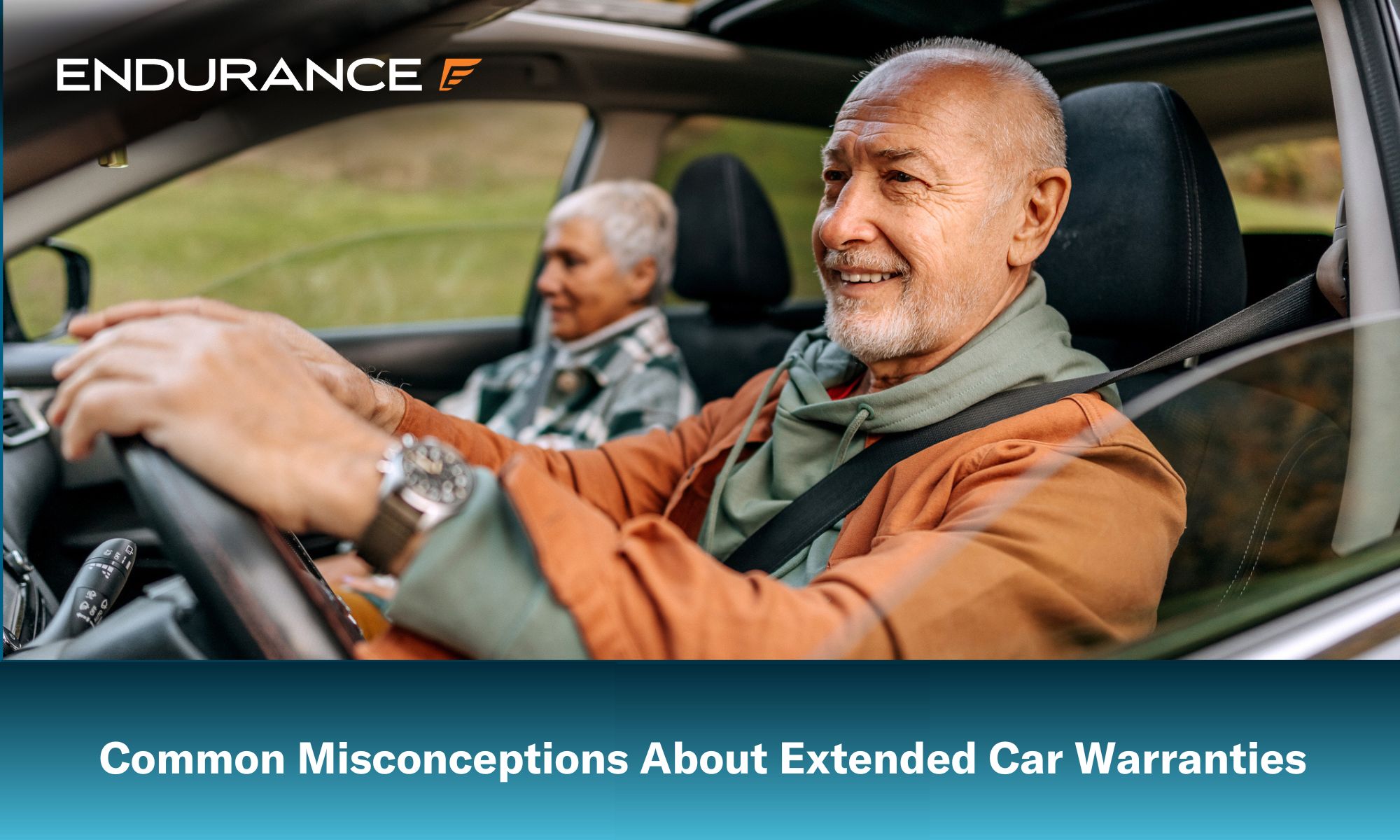 Every driver wants to find new ways to cut the cost of car ownership. Whether it's doing DIY maintenance or picking up a car detailing kit, there are plenty of ways you can save, but nothing quite beats an extended car warranty. Despite that, there are plenty of common misconceptions that can sometimes make people hesitant to take one out.
We're here to debunk those myths and reassure you that an auto protection plan is one of the best investments you can make—for both your vehicle and your bank balance.
Separating the Fact from Fiction
Let's lay out the most common misunderstandings and why they couldn't be further from the truth:
1. I already have factory/manufacturer warranty coverage.
Sure, every vehicle comes with a factory warranty, but as soon as that expires, you're fully responsible for the cost of any repair bills. Because of this, it would be more than wise to invest in an extended warranty while your factory warranty is still active. This way, your additional coverage can kick in immediately when you pass the number of years owned/miles traveled set by your manufacturer. Better yet, the earlier you purchase your extended warranty, the lower the cost, so make sure to lock in those additional savings as soon as possible.
2. They are all the same.
Again, not true. There are several types of extended auto warranties, as well as differences between providers. For example, a traditional extended warranty is available only via your manufacturer or dealership and must be purchased while your factory warranty is active. A vehicle service contract, on the other hand, is provided by a third party and can be purchased regardless of factory warranty status. There are many different levels of coverage (from exclusionary to basic powertrain), and some companies are the direct providers of their policies while others are essentially middlemen. It's crucial to research the best providers available, make a shortlist, and enquire about what they can offer you.
3. They are expensive.
The cost of an extended warranty completely depends on the provider you go with and the level of coverage you sign up for. Even basic levels of coverage can give you fantastic value for money. As a quick example, Endurance's Secure extended warranty plan starts at just $99 per month and covers all of the core components required to make your car move. These are some of the most expensive parts to repair, so this extended coverage could save you thousands of dollars in bills should your vehicle break down. This manageable monthly fee also gives you access to our suite of fantastic member benefits, such as 24/7 roadside assistance, replacement travel reimbursement, and trip interruption costs.
4. They are only for new cars.
Traditional extended warranty contracts, maybe. Vehicle service contracts, not at all. As we mentioned earlier, a traditional extended warranty can only be purchased via your manufacturer or dealership while your factory warranty is still active (i.e., your car is pretty much new). However, providing you meet eligibility criteria, a vehicle service contract from a third-party provider is an option at any point in a vehicle's lifetime. Vehicle service contracts are often the preferred option anyway because providers are incentivized to offer the best possible coverage at the best possible price. You're also far more likely to get great perks with a vehicle service contract, so it really is a no-brainer!
5. They cover all repairs.
While the most comprehensive plans definitely cover most repairs, no plan covers everything. There will always be some exclusions, and it's always worth checking over your contract so that you're 100% satisfied before you sign. In any case, extended car warranties only cover repairs in the event of unexpected component failure—not in the event of an accident, etc. If you want coverage against collisions or acts of God, you need mechanical breakdown insurance. It's always recommended that you have both an extended warranty/vehicle service contract and mechanical breakdown insurance at the same time so that you're covered from all angles.
6. They are a scam.
There will always be bad actors in any industry, but as long as you do your research and go with a trusted provider, you can be sure you'll get what you pay for. Check the usual places for both customer and press reviews, and take a look at the provider's Better Business Bureau profile to gauge whether you can trust them to look out for you and your vehicle. To help narrow down your search: Endurance is widely considered America's number one vehicle service contract provider, providing coverage to over half a million drivers across the country.
Should I Buy an Extended Warranty for a Used Car?
There are few things worse than an unexpected breakdown, throwing your travel plans to the wind and leaving you with a repair bill that you just can't afford. To make sure you're protected whenever you hit the road, it absolutely makes sense to buy an extended warranty for your used car. After all, used cars (and their used components) are the most likely to fail at any given moment.
A vehicle service contract provider is your best bet for a used vehicle, as your factory warranty will no longer be active. Your vehicle may also be considered high mileage, and the better providers will have a plan (or selection of plans) specifically tailored to cars with more miles on the clock.
While buying a used car may save you money on the ticket price, repairs will ultimately cost you more money in the long run. With an extended warranty watching your back, you can be sure that your wallet is safe when the worst inevitably happens.
Award-Winning Protection for Total Peace of Mind
America's drivers can't be wrong, so if you're in the market for a vehicle service contract, Endurance should be top of your list. Our plans come with standard perks such as 24/7 roadside assistance, towing, and your choice of certified repair shop.  To find out more about what we can do to protect your vehicle and get a FREE quote, get in touch with our customer service team at (800) 253-8203 or shop online today.
If you'd like to carry on reading about all things automotive, like warranty company comparisons, bumper-to-bumper warranty FAQs, common myths about car repairs, and more, check out the rest of our extended car warranty blog.
More like this
Extended Warranty

When driving on roadways around the world, the thing most car owners fear is being involved in an accident. However, mechanical breakdowns are the thing that every average driver should..

Read More

Extended Warranty

Every car owner knows how important it is to keep their vehicle in the best possible condition at all times. This means making sure that you are getting the proper..

Read More

Extended Warranty

Driving down the road only to experience an issue with your vehicle's steering capabilities is a terrifying experience, regardless of if you are driving a new vehicle or an old..

Read More