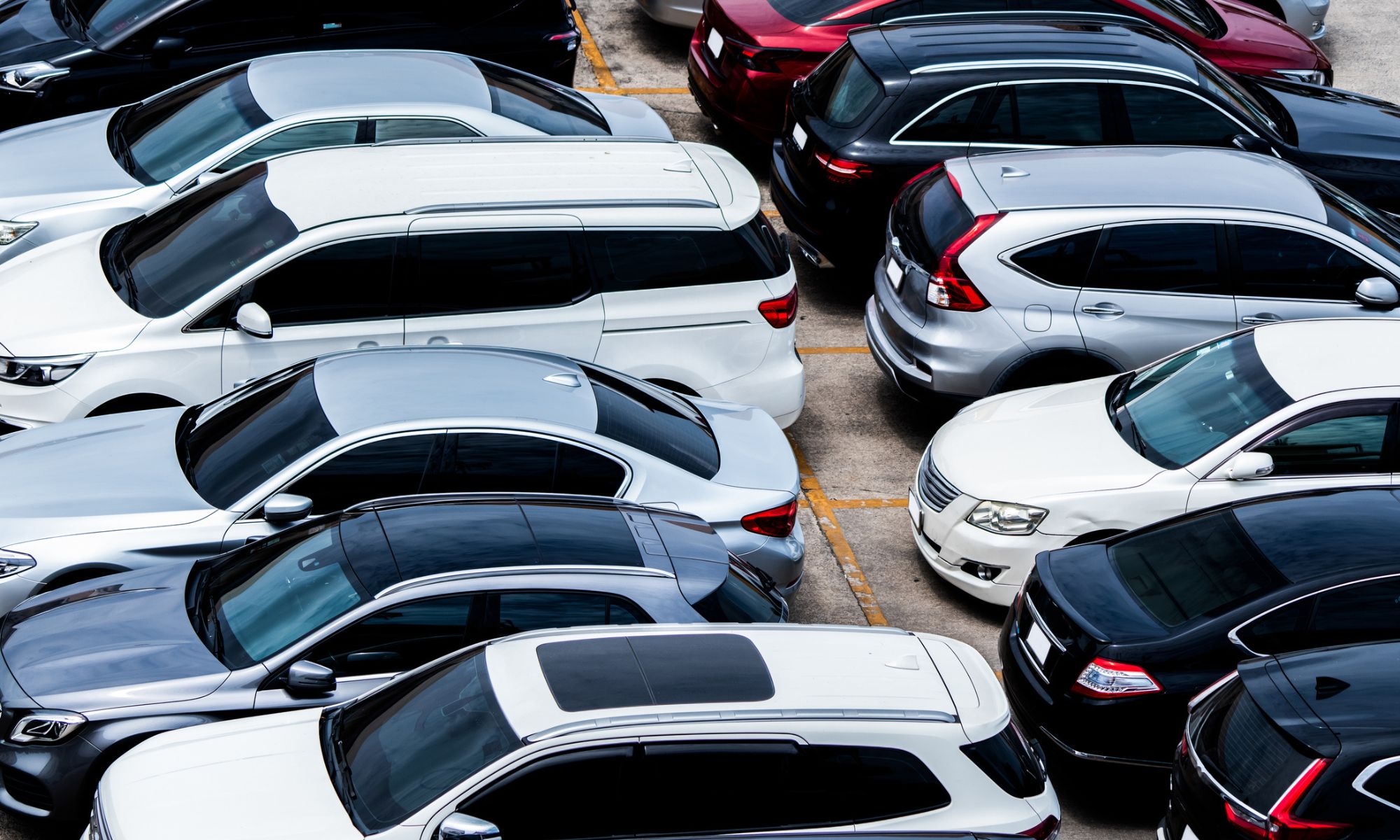 Car buying can be incredibly exciting and make daily life easier and more enjoyable. It can also be intimidating if you are concerned with getting a great deal and finding something that will give you many years of service. With so many options available, sorting through the car market presents some unique challenges that may require help to navigate.
Over the years, some car makes and models have garnered reputations for delivering either excellent or sub-par performance to car buyers. Understanding which vehicles are known for being problematic can help you avoid them when searching for your new car. Some alternatives to these less-than-ideal vehicles will give you much better service, and knowing what they are is a great way to choose the perfect car for you and your needs.
Ford Fiesta vs. Honda Civic
The Ford Fiesta is a subcompact four-door that was created to give drivers an easy, economical small car for daily driving. Unfortunately, it also had some serious issues that made it less reliable than it should have been. Some of the most common repairs it needs include AC compressor replacement, which costs between $861 and $1,185, and this repair was also the subject of several recalls. One of the most serious recalls had to do with a tendency for the doors to open up randomly at speed, making it a poor choice if safety is a concern.
The Honda Civic is an excellent option if you are looking for an economical car that won't let you down after a few years. The 2023 model has incredibly high rankings, including a 10/10 from Car and Driver and an 8.1/10 from Edmunds. Plus, it has an annual average repair cost of $368, which is on the low end of the spectrum, making it an incredibly inexpensive car to own.
Ford Escape vs. Nissan Rogue
When looking for a car-based SUV that is easy to drive and versatile, it may seem like a good idea to gravitate toward Ford. Their small SUV, the Escape, has an extensive list of issues, though, and there may be better choices if you want something you can depend on. With a history of ignition misfires and failed mass air flow sensors, it has significant engine issues that can be incredibly costly. It also has an average annual service cost of over $600, so the true cost of ownership is very high.
The Nissan Rogue is an excellent alternative to the Escape with a similarly responsive driveability and a history of dependability. For the 2023 model year, the Rogue received high marks from both Car and Driver and Edmunds. The most common services it needs are mostly small maintenance procedures like brake inspections and fluid changes, which are simple and inexpensive.
Nissan Versa vs. Subaru Impreza
Sedans are getting harder and harder to come by due to the prevalence of SUVs as family vehicles. Due to their scarcity, the Nissan Versa could be a good choice for an economical and family-friendly car. Unfortunately, the Versa has been the subject of 28 known recalls and has some incredibly expensive common repairs that tend to come up at relatively low mileage. One of these repairs is a timing chain tensioner replacement, which can cost anywhere between $662 and $758. If you want a vehicle you won't have to do large repairs on, the Versa might not be your best choice.
Subaru has long been known for manufacturing high-quality, reliable cars, and the Impreza is a family-oriented compact sedan that fits the bill regarding dependability. Most of the common repairs that the Impreza needs will fall under the umbrella of regular services, such as hydraulic system bleeds and suspension inspections. These procedures cost under $100 to do, making the Impreza an inexpensive and low-maintenance vehicle for you and your family.
Honda Civic Hybrid vs. Hyundai Elantra Hybrid
While the traditional Honda Civic has a stellar reputation for reliability, the hybrid version has yet to be as successful. The Honda Civic Hybrid is known for transmission issues stemming from a design flaw in the hybrid system, which can be incredibly expensive. It also faced a recall due to a soy-based wire coating that attracted rodents, making it a wrong choice if you live in a rural area where animals can be a problem.
If you want a hybrid that offers fantastic mileage and a high-reliability rating, the Hyundai Elantra Hybrid is an excellent alternative to the Civic. It is rated 9.4/10 by MotorTrend and 4.2/5 by Kelley Blue Book. It also has an average annual repair cost of $452, putting it on par with other traditional vehicles, which is rare for a hybrid.
GMC Acadia vs. Kia Sorento
Crossovers have quickly become one of the most popular categories of SUVs due to their driveability and responsive handling. While GMC is a large American automaker, their entry into the crossover world, the Acadia, leaves quite a lot to be desired. The most common repairs for the Acadia include things like cylinder head replacement and engine cover gasket replacement, both of which can cost thousands of dollars. If a low-maintenance, inexpensive crossover is what you are looking for, the Acadia will likely not be a good option.
On the other hand, the Kia Sorento has a much better reputation and track record regarding reliability and service costs. It has an 8.5/10 rating from Car and Driver and an 8.2/10 from Edmunds for dependability and performance. It also has very few common repairs that are on the more expensive end of the spectrum. The most common services that are needed include emissions and engine testing, which are less than $100 each.
Jeep Cherokee vs. Subaru Outback
The Jeep Cherokee is a rugged and capable vehicle popular with many off-road enthusiasts and outdoor fans. It is also a reliably low performer regarding dependability and maintenance costs. The Cherokee has a below-average 6.5/10 rating from Car and Driver and a 3.9/5 from Kelley Blue Book. It also has an average annual repair cost of over $500, which makes it a poor choice if you want something that doesn't have a high cost of ownership over the years.
The Subaru Outback is just as capable in an off-road setting as the Cherokee, but it has a much better reputation regarding its performance and reliability. It has an excellent 9/10 rating from Car and Driver and comes with Subaru's legendary reputation for creating dependable, practical cars. There are also no common issues for the Outback that cost over $100 to repair, so you can be sure that the true cost of ownership is incredibly low.
Lincoln MKZ vs. Subaru Ascent
The midsize sedan market is less saturated than it once was, but Lincoln is still one of the automakers that most likely comes to mind when the conversation comes up. The MKZ is one of Lincoln's signature models, but it has some serious issues that make it a bad choice for a family car. There are several common issues that the MKZ has, which can end up being incredibly expensive. These include a PCM unit replacement, which costs between $989 and $1,113, and a head gasket replacement, which can cost anywhere between $1,071 and $1,342.
If you want a similarly-sized vehicle that you can depend on, the Subaru Ascent may be a much better choice. With an 8.8/10 rating from MotorTrend and a 4/5 rating from Kelley Blue Book, many experts agree it is a reliable and hassle-free vehicle. Even though the Ascent is an SUV, it gives you the passenger space and driveability of a Lincoln sedan without all the repairs and issues.
Benefits of Auto Protection Plans for Used or "Newer" Cars
When you purchase a new car, it will come with a factory warranty provided by the manufacturer. This warranty is meant to protect you from issues that may arise due to flaws in the design and issues at the factory. Most factory warranties will last anywhere between three years or 36,000 miles or ten years or 100,000 miles. As long as this warranty is still valid, you can take your vehicle to the dealership for repairs that happen through no fault of your own that are under the terms.
Once your factory warranty is up, you will be responsible for any repairs that have to be done to your vehicle. If you want help paying for repairs, an extended auto warranty, more accurately called an auto protection plan or vehicle service contract, can be purchased from a third-party provider like Endurance. These protection plans offer a wide range of benefits and perks that the factory warranty may not include. This is why you may consider a third-party plan, even if your vehicle is still under the factory warranty.
With a protection plan from Endurance, you will receive benefits like 24/7 roadside assistance and rental car reimbursement, which will most likely not be included with your factory warranty. You can also take your vehicle to any certified repair shop to have it fixed instead of being limited to the dealership. On top of that, Endurance customers can access Elite Benefits with a small activation fee, including tire replacement, total loss protection, and more. These extra perks can give you the confidence you need when behind the wheel, even if you have opted for a more reliable vehicle.
Protect Your Car With Endurance
Finding the right car for you and your particular needs is essential, and if you know what to look for, you can drive away happy. Avoiding vehicles with poor reliability ratings and expensive common issues can save you a lot of money in the long run. With a dependable car and a vehicle protection plan from Endurance, you can have the ultimate peace of mind whenever you hit the road and be secure in knowing your vehicle is protected.
Endurance offers a wide range of customizable plans to fit almost any budget, starting at just $79 per month. Endurance even provides coverage for high mileage vehicles, older cars, luxury vehicles, cars with salvage or rebuilt titles, Canadian gray market vehicles, and those used for work purposes, such as rideshare or delivery. Even if you have not been able to find a plan for your car in the past, Endurance will probably have something for you.
Call (800) 253-8203 for a free quote, or shop online now for the best auto protection plan for your needs. You can also find answers to your frequently asked questions and helpful resources on the Endurance blog, such as how to negotiate the best car extended warranty deal, tips on deciding if an extended warranty is right for a new car, or how to cancel your extended warranty if you decide it is no longer right for you.
More like this
Make/Model

If you're the owner of a Honda Accord, you certainly aren't alone. The brand has a great reputation for producing some of the most reliable cars on the road, with..

Read More

Make/Model

The last thing any Ram driver wants is to hear an odd noise while driving down the road, followed by a mechanical issue within their vehicle. Unfortunately, mechanical breakdowns are..

Read More

Make/Model

Finding yourself in the position where you are notified of a recall affecting your vehicle is never a fun situation, but it should require immediate action on your part. Depending..

Read More