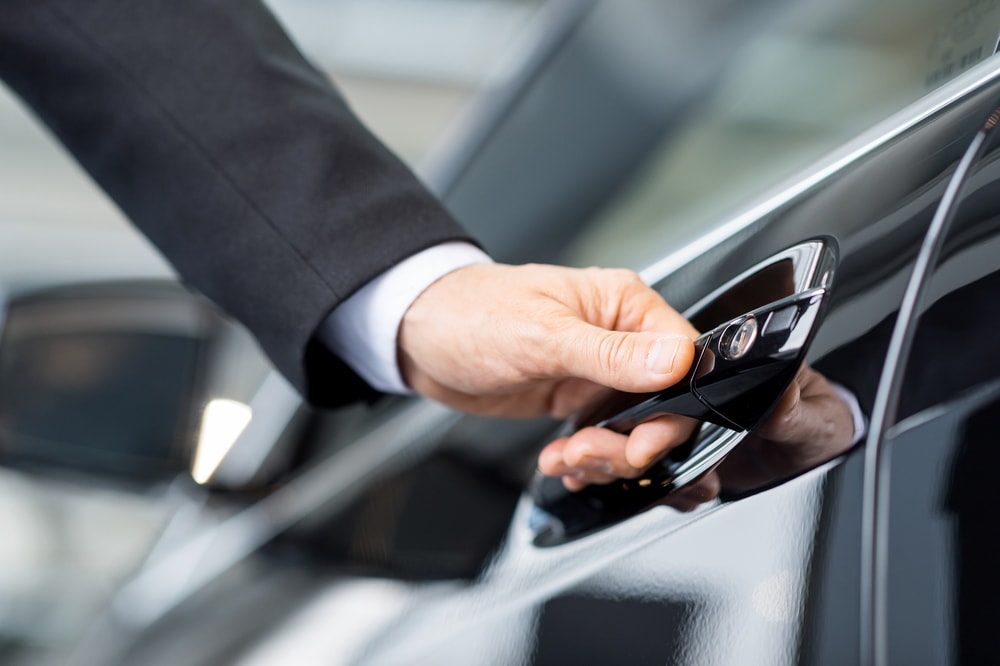 Lincoln might be well-known for their commercials featuring Academy Award winner Matthew McConaughey. But it is also American auto giant, Ford Motor Company's, premiere luxury brand. However, even Lincoln cars break down and without a Lincoln extended warranty, drivers are left paying for these repairs out of pocket.
Comparable to General Motor's Cadillac, Lincoln cars combine American automotive dependability with internationally recognized luxury. But many Lincoln drivers are unprepared for just how expensive repairs can be when they occur.
But waiting for a breakdown to occur before you get an extended warranty can be a troublesome matter. Drivers need to begin shopping for protection from Lincoln or other reputable third party providers as soon as possible to qualify for the best coverage and the lowest rate.
Want to Save THOUSANDS on Auto Repairs? Get Endurance!
FREE ONLINE QUOTE
WHAT WAS COVERED IN THE JAGUAR FACTORY WARRANTY:
As with most vehicles, there are more than a few things Lincoln owners are simply unaware of. In this article, we are going to set the record straight with Lincoln. It is also important that we go over every Lincoln drivers' option when it comes to extended vehicle protection- commonly referred to as extended auto warranties.
In this article, we will discuss the following topics:
Why Lincoln Cars and SUVs Need an Extended Auto Warranty.
What Was Covered By Lincoln Factory Warranty?
Lincoln Manufacturer's Warranty Expiration Dates.
How Much Does A Lincoln Extended Warranty Cost?
Which New and Used Lincoln Vehicles Qualify For Coverage?
Can You Get a Bumper to Bumper Lincoln Warranty on New and Used Vehicles?
What to Know Before Buying a Lincoln Extended Warranty.
Why You Should Purchase a Protection Plan for Your Lincoln.
At the end of the day, Lincoln is not just an American car brand, it is also a luxury car brand. And as such, it is very expensive to keep running. Extended protection plans can help ease the burden of costly auto repairs and offer peace of mind to every Lincoln owner.

WHY LINCOLN VEHICLES NEED AN EXTENDED CAR WARRANTY
The Ford Motor Company sees Lincoln as some of their finest automobiles. Like the three-piece suit of their car lineup. And rightly so.
The Lincoln Navigator is one of the largest and most luxuries SUVs in the US marketplace and commonly place on the list of the most dependable vehicles.
Ford Motor Company gives every Lincoln a new car warranty but does not provide one to used vehicles. Their new car warranty might be on par with most luxury vehicles in their class, but unfortunately once it runs out Lincoln vehicles become much more expensive to keep.
WHAT WAS COVERED IN LINCOLN'S FACTORY WARRANTY?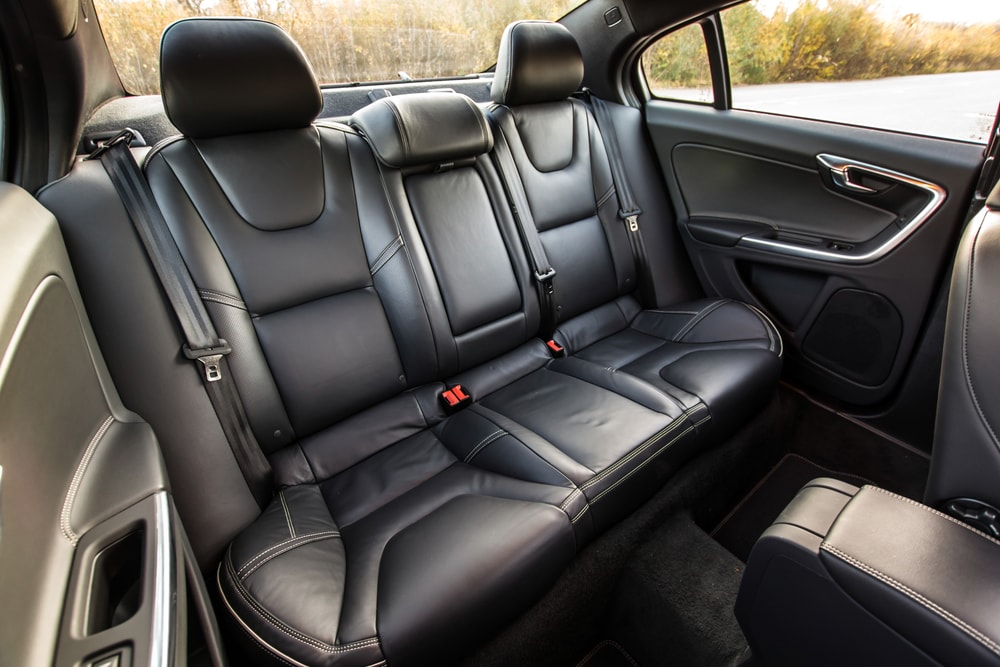 All new Lincoln vehicles come with a new car warranty, courtesy of the Ford Motor Company. As per industry factory warranty standards, this is meant to address any design flaws or manufacturing defects that may have occurred before your Lincoln vehicle left the dealership.
This warranty is not meant to protect drivers from breakdowns, but merely to ensure that anything that might have occurred during the manufacturing process where Lincoln would be at fault.
Lincoln's New Vehicle Warranty Includes:
| | |
| --- | --- |
| Lincoln bumper-to-bumper warranty (4 years/50,000 miles) | Sometimes referred to as "comprehensive" or "exclusionary warranty," this warranty provides coverage to the majority of components for your Lincoln. Coverage excludes maintenance and wear & tear items. |
| Lincoln powertrain warranty (6 years/70,000 miles) | This warranty protects the parts of your car that keep it driving. These parts include: the engine, transmission, front and rear wheel drive, four-wheel/all-wheel drive, and related parts, including the driving axle. |
Having a bumper-to-bumper warranty shorter than the core powertrain warranty is standard for new vehicles from luxury brands.
And none of the coverage above is available for used or certified-pre-owned vehicles. This lack of coverage for secondhand drivers leaves too many Lincoln owners vulnerable to high-cost repairs for their vehicle.
Want to Save THOUSANDS on Auto Repairs? Get Endurance!
FREE ONLINE QUOTE
WHAT WAS COVERED IN THE JAGUAR FACTORY WARRANTY:
LINCOLN MANUFACTURER CAR WARRANTY EXPIRATION DATES:
If you want to know if or when your Lincoln powertrain warranty has expired, please follow our easy-to-use chart below. If you would like a more exact date of expiration, replace the date "January 1st," with the date that you purchased your new Lincoln sedan, crossover, or SUV.
Year Lincoln Purchased:                                                     Lincoln Warranty Expiration Date:
| | |
| --- | --- |
| January 1, 2018 | January 1, 2024 or 70,000-miles |
| January 1, 2017 | January 1, 2023 or 70,000-miles |
| January 1, 2016 | January 1, 2022 or 70,000-miles |
| January 1, 2015 | January 1, 2021 or 70,000-miles |
| January 1, 2014 | January 1, 2020 or 70,000-miles |
| January 1, 2013 | January 1, 2019 or 70,000-miles |
| January 1, 2012 | January 1, 2018 or 70,000-miles |
| January 1, 2011 | January 1, 2017 or 70,000-miles |
| January 1, 2010 | January 1, 2016 or 70,000-miles |
| January 1, 2009 | January 1, 2015 or 70,000-miles |
| January 1, 2008 | January 1, 2014 or 70,000-miles |
| January 1, 2007 | January 1, 2013 or 70,000-miles |
| January 1, 2006 | January 1, 2012 or 70,000-miles |
| January 1, 2005 | January 1, 2011 or 70,000-miles |

HOW MUCH DOES A LINCOLN EXTENDED WARRANTY COST?
An important option that Lincoln drivers must take into consideration is whether or not to purchase a Lincoln extended warranty. Lincoln dealerships will often try to sell you their extended warranties, but not only do they charge you extra to maximize profits, they also tend to sell coverage plans lower than what the vehicle qualifies for.
Instead, Lincoln owners should consider buying from a reputable third-party company directly. They can go above and beyond the scope of dealership warranties and protect customers
For an understanding of how much these repairs cost, take a look at the most common Lincoln (across all current models) repairs:
Alternator replacement—$887 to $2,499
Water pump replacement—$1853 to $3,735
Head gasket replacement—$2,631 to $3,866
Lincolns are luxurious. But sometimes, paying to keep one on the road feels less like a luxury, and more like a financial burden.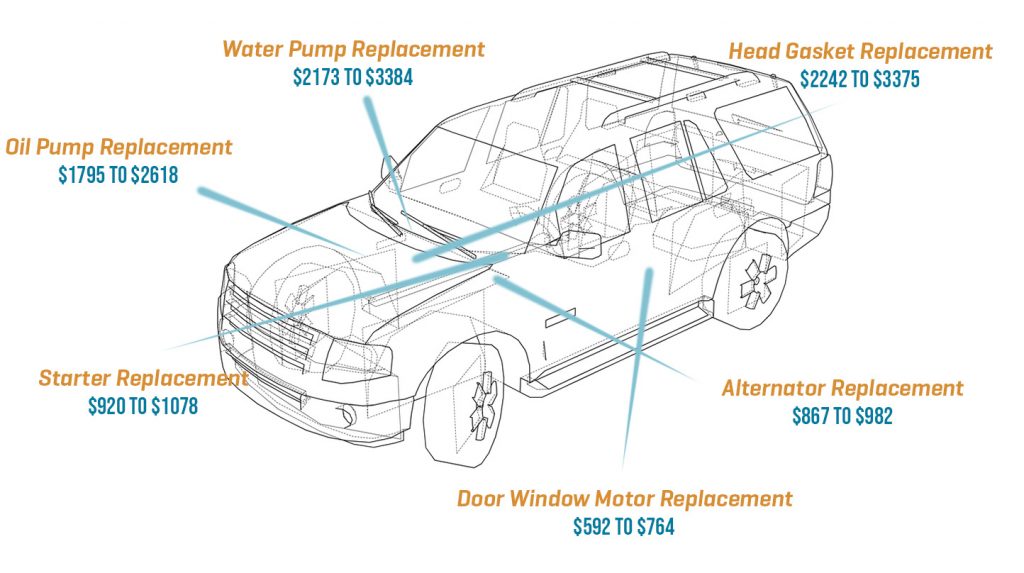 CAN YOU GET A BUMPER TO BUMPER LINCOLN WARRANTY ON NEW AND USED VEHICLES?
The chances of you ever using the Lincoln manufacturer's warranty while still being covered by it are slim. They are some of the most dependable vehicles ever made. Repairs tend to be required during the years after the Lincoln factory warranty comes to an end.
Unlike Lincoln or Ford, the added benefit of coverage provided by a third party company, like Endurance, is that coverage is available for all new and used Lincoln vehicles. Used Lincoln owners no longer have to pay out of pocket for coverage.
In addition to cutting the cost of Lincoln repairs, here is what else you get with a Lincoln protection plan from Endurance:
Peace of mind—Lincoln issues tend to occur mostly after the manufacturer warranty expires. The cost for repairing them is high and you will be left paying for these repairs once your Lincoln warranty has expired. A safety net from Endurance will help to put your mind at ease.
Long-term value— Lincoln vehicles are reliable and see only minor updates between model years. It's luxury that lasts. With extended vehicle protection for your Lincoln, the cost of ownership lessens over time without diminishing the value of your car.
Increased resale value—Your Lincoln will cost less to maintain but an extended protection plan adds to resale value. You can offer the next Lincoln owner a level of protection that isn't available to them from the manufacturer.
Additional services— Lincoln only offers you their complimentary 24/7 roadside assistance during the duration of their powertrain warranty. A protection plan from Endurance will give drivers 24-hour roadside assistance, rental cars, trip interruption benefits, and more, with every policy.
Want to Save THOUSANDS on Auto Repairs? Get Endurance!
FREE ONLINE QUOTE
WHAT WAS COVERED IN THE JAGUAR FACTORY WARRANTY:
WHAT TO KNOW BEFORE BUYING A LINCOLN EXTENDED WARRANTY:
Lincolns feel like an exclusive club among Ford buyers. It is for this reason why they prefer that you only take you Lincoln to certified Lincoln (not regular Ford) dealerships and service centers.
Lincoln will require you to use their dealerships and service centers for any and all repair work done on your car. This sounds convenient for people who wish to keep things within the brand, but Lincoln dealers control the prices for parts and labor.
This means it will cost more and potentially take longer to get your vehicle repaired at a Lincoln service center, depending on their current work schedule.
AVERAGE REPAIR COSTS FOR A LINCOLN NAVIGATOR (FROM REPAIR PAL, UPDATED AUGUST 2018):
| | |
| --- | --- |
| Water Pump Replacement | from $2173 to $3384 |
| Head Gasket Replacement | from $2242 to $3375 |
| Oil Pump Replacement | from $1795 to $2618 |
| Alternator Replacement | from $867 to $982 |
| Door Window Motor Replacement | from $592 to $764 |
| Starter Replacement | from $920 to $1078 |
LINCOLN VEHICLES AVAILABLE FOR EXTENDED WARRANTY COVERAGE:
Lincoln rarely overhauls their lineup, and generally offers basic updates or modifications to each of their models from year to year. This is great for consistency, but it also means that parts for former Lincoln models will be harder to find parts for. This is because parts are just not as easily found on-hand at repair facilities.
| | | |
| --- | --- | --- |
| MKT | MKX | Continental |
| MKZ | Navigator | MKC |
| Town Car | Aviator | Nautilus |

Of course, Lincoln would just prefer drivers to purchase a new vehicle rather than look for coverage to keep their older or high-mileage Lincoln vehicle on the road.  Endurance will continue to provide coverage for Lincoln vehicles whether it be new, used, high-mileage, and more!
LINCOLN EXTENDED WARRANTY OR THIRD-PARTY VEHICLE PROTECTION?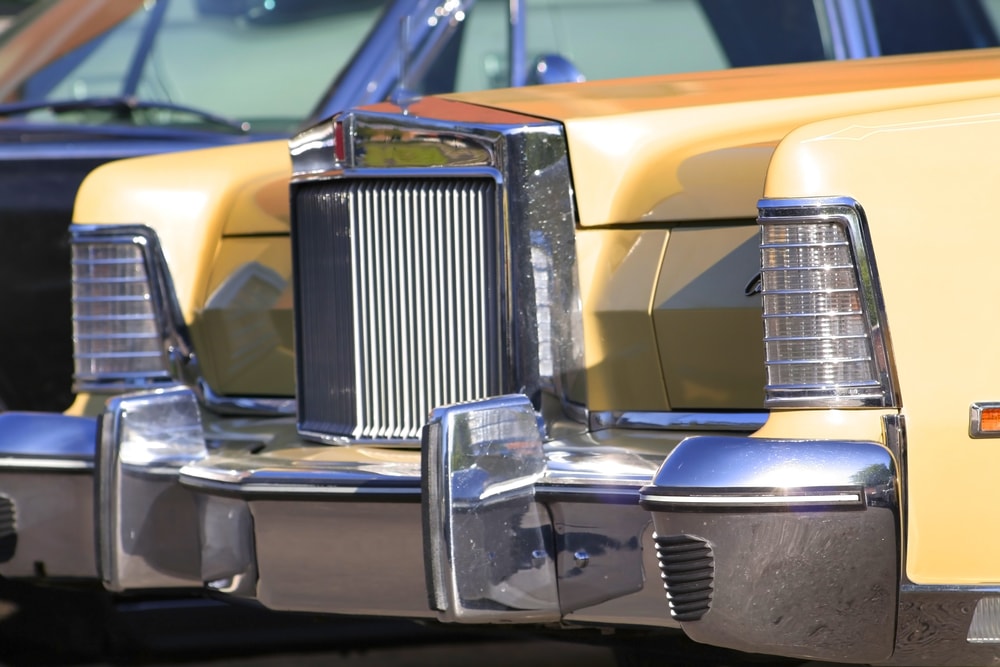 There are nine primary Lincoln models in the US market. Lincoln found a winning formula for every main class of vehicle and has largely stuck to it. As such, many claim that Lincoln is the "conservative" brand.
Unfortunately, this means that coverage for Lincoln vehicles that aren't within the last 3 to 5 model years are hard to find. While the models may stay relatively the same year-over-year, the parts for each model year tend to be incompatible with later ones. This allows Lincoln to upcharge for service and parts on older Lincoln models.
An advantage Endurance has with being an independent-provider, is that we can continue to support vehicle protection plans on new and used Lincoln vehicles even ones of older model years.
Endurance is a direct and independent provider of vehicle service contracts. We concentrate on offering drivers affordable plans with competitive rates for the absolute longest coverage terms.
Coverage from Endurance can cover repairs for the following components:
Air Conditioner
Brake Systems
Cooling System
Drive Axle Assembly
Electronic Components
Engine
Front & Rear Suspension
Fuel System
Transfer Unit
Transmission
Turbocharger / Supercharger
Want to Save THOUSANDS on Auto Repairs? Get Endurance!
FREE ONLINE QUOTE
WHAT WAS COVERED IN THE JAGUAR FACTORY WARRANTY:
WHAT ARE THE BENEFITS OF CHOOSING LINCOLN VEHICLE PROTECTION FROM ENDURANCE?
Endurance was built with long-term vehicle ownership in mind. We fully aware of every big ticket repair that Lincoln vehicles will eventually see, and shield owners from the direct cost of these repairs. Our coverage plans can provide a much-needed safety net to Lincoln drivers who are driving their vehicle past the manufacturer's warranty coverage.
Endurance provides Lincolns drivers with the benefits and coverage they need to keep their car up and running at an affordable rate.
Endurance can provide Lincoln owners with:
Payment options for any budget.
Award-winning customer service.
Your choice of a licensed mechanic.
Claims paid directly to the repair centers.
A risk-free 30-day trial period with a money back guarantee
MORE ABOUT THE LINCOLN WARRANTY:
Lincoln drivers must be aware of the limits of their manufacturer's warranty in addition to staying on top of any technical service bulletins or safety recalls. Every Lincoln driver deserves the same level of protection when their vehicle was new. Lincoln's slogan is to "Travel Well." And the best way to travel well is to do so with affordable protection and peace of mind.
Lincoln Phone Number: 1-800-521-4140
Lincoln Website: Lincoln.com
New/Used Lincoln Recalls: Lincoln Recalls and Field Service
General Recalls, Problems, and Defects: NHTSA.gov/Recalls
Lincoln Owner Reviews: ConsumerReports.org/Lincoln

*A Vehicle Service Contract (VSC) is often referred to as an "extended auto warranty", but is not a warranty.  A VSC does, however, provide repair coverage for your vehicle after the manufacturer's warranty expires. A VSC is a contract between you and an administrator that states what's a covered repair and what's not. Endurance is an administrator of VSCs and does not sell warranties.*
More like this
Make/Model

If you're the owner of a Honda Accord, you certainly aren't alone. The brand has a great reputation for producing some of the most reliable cars on the road, with..

Read More

Make/Model

The last thing any Ram driver wants is to hear an odd noise while driving down the road, followed by a mechanical issue within their vehicle. Unfortunately, mechanical breakdowns are..

Read More

Make/Model

Finding yourself in the position where you are notified of a recall affecting your vehicle is never a fun situation, but it should require immediate action on your part. Depending..

Read More