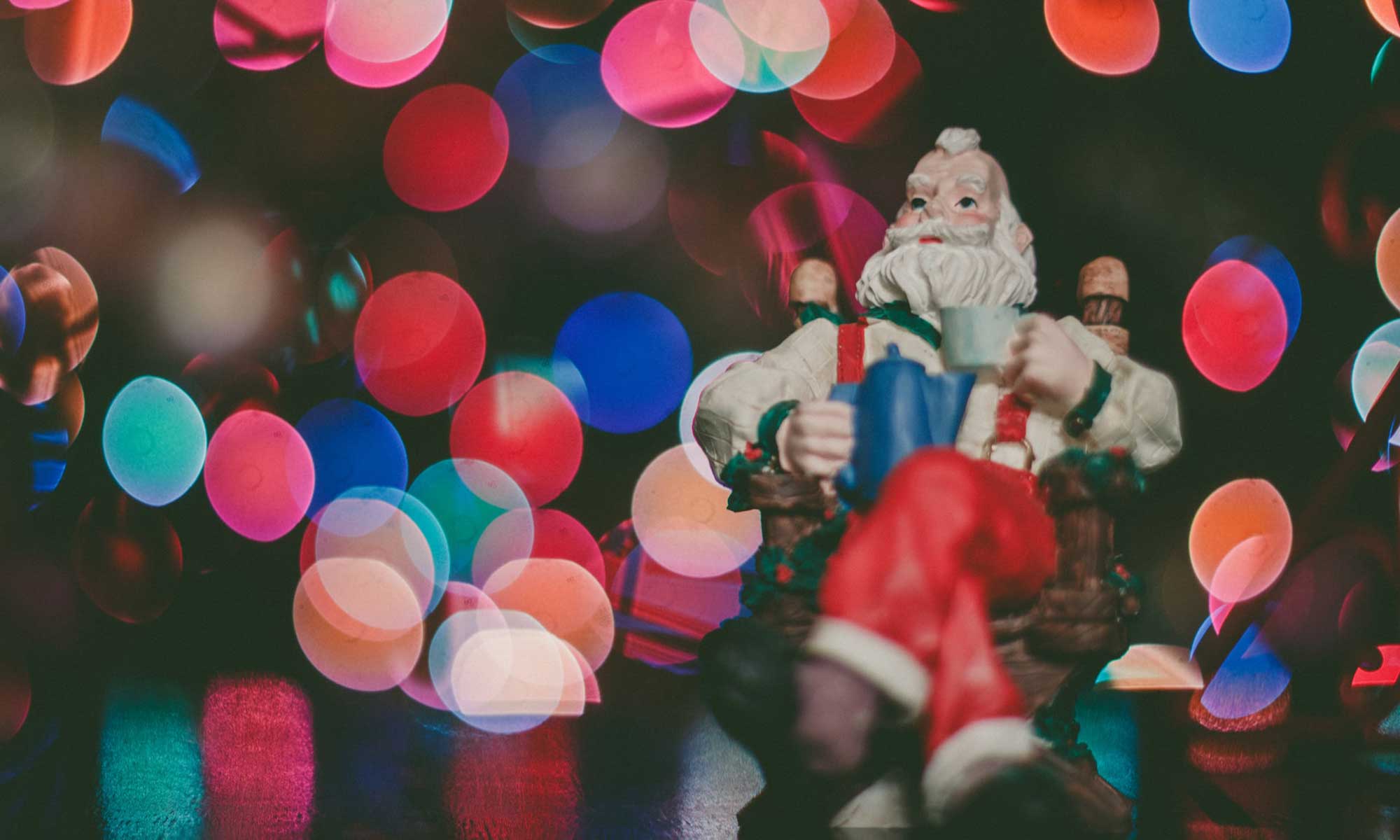 Although Santa only travels one day a year, he sure knows how to put the miles on his sleigh, visiting every home in the world in one night. With only 24 hours to deliver millions of toys, Santa has no time for his sleigh to be down for repairs. So that raises the question, what car extended warranty plan would Santa choose to keep his sleigh in working order? Let's look at each plan Endurance offers and see which best car extended warranty fits old St. Nick.
Shopping for an extended auto warranty yourself? We've got you covered this holiday season. Whether you're looking for something more affordable or total protection, Endurance offers unlimited personalized plans to fit your unique driving needs. Keep reading below for a breakdown of the different coverage levels to choose from, or request a free, no-obligation quote below. 
Revolutionary Vehicle Protection with EnduranceAdvantage™
Performing essential car maintenance is an important step to keeping your ride healthy—and Santa's sleigh is no exception. Not driving for long periods of time to only go a whole 24 hours in the sky can add tons of stress to his ride, which is why everything must be checked according to the owner's manual. 
Normally, these expenses would come out-of-pocket throughout the year, but for the first time ever, experience Endurance breakdown protection plus unrivaled maintenance benefits in one total package. Introducing EnduranceAdvantage™—a vehicle protection plan with extensive breakdown coverage PLUS routine maintenance.
Our newest protection plan offers up to $3,500 in maintenance coverage, including oil and filter changes, brake pad and wiper replacements, and more. The program also has unrivaled eligibility—most auto protection plans have a steep list of disclaimers and exclusions, but not EnduranceAdvantage™. The fully customizable plan means there's something for everyone (even Santa), whether customers have a high-mileage vehicle or a car with advanced tech.
Request a free, no-obligation quote below to get started today.
Secure: The Most Affordable
With Santa employing elves and building toys for kids worldwide, we have to assume his budget is a little tight, and he's not the only one. It's safe to say, drivers like yourself are looking for a solution to alleviate the financial burden of auto repairs without breaking the bank.
Our most affordable plan, Secure, provides affordable powertrain coverage with flexible payment plans. The most vital components on your vehicle are protected in case of part failure, saving you money long term
While reindeer power Santa's sled, if he ever decides to upgrade to a more modern sleigh, his engine, transmission, and other vital components would be covered. 
Want more protection? Our Secure Plus plan offers more protection at an accessible price point. We also offer flexible payment plans for all coverage levels to ensure you're safe on the road from costly breakdowns.
Select Premier: High Mileage Protection
Santa is said to be 1,749 years old, meaning his sleigh most likely racked up tons of miles over the decades. We've all seen the same sleigh, so our experts wouldn't be surprised if his go-to transportation racked up thousands of miles well before 2020. You may not have a sleigh this season, but your vehicle may have over 150,000 miles on the odometer which categorizes it as a high-mileage vehicle.
With Select Premier, you're guaranteed premium auto protection built to protect vital components in high mileage vehicles. Plus, get coverage for select A/C and electrical parts. If you're unsure on whether or not your vehicle qualifies for coverage, Endurance covers most vehicles up to 20 years old or up to 200,000 miles. 
Superior: Most Component Coverage
With working on a deadline of one night, Santa often needs a sleigh that is running at its best at all times. To achieve this, he'll need quality component coverage to keep him protected in the case of a sudden breakdown. The Superior coverage plan covers hundreds of vital components to give you peace of mind while on the road, or in the sky in Santa's case. 
This plan offers the highest level of stated component coverage available from Endurance and will be about mid-level on the price range of their plans. Your vehicle's rear suspension is covered all the way to the engine, giving you peace of mind while on the road.
Supreme: Exclusionary Coverage
Delivering billions of presents on one day alone can be very demanding on his sleigh, just like constant use for your vehicle. There's a chance Santa recently upgraded to a newer model that he'll want to protect with the best protection package out there. 
Endurance's Supreme plan offers exclusionary warranty coverage, the coverage that can complete with even the best factory warranties. The Supreme Plan provides total protection from sudden breakdowns which is perfect for someone who has millions of homes to visit in one night. 
If you're like Santa and heavily rely on your vehicle's reliability, then our Supreme protection plan can keep you feeling empowered on the road.
Additional Endurance Warranty Benefits
Whichever extended car warranty plan you (or Santa) decide to go with, you'll be guaranteed peace of mind this season with the unrivaled benefits that come with each plan. At no additional charge, you'll gain access to:
24/7 Roadside Assistance

—with

24/7 roadside assistance

standard on all Endurance extended warranty plans, you can rest assured that Santa will be covered with great services to stay in the sky. These services will include battery jumping, towing service, fuel/parts delivery, flat changing, car unlocking services, and many more.

Substitute Transportation

—all protection plans cover rental car fees or alternate public transportation while his sleigh is at a licensed repair facility.

Trip Interruption

—get reimbursement to help cover food and lodging if his sleigh breaks down more than 100 miles from the North Pole.
With an Endurance extended warranty, you gain peace of mind by knowing you're protected with the most comprehensive packages in the market. 
More like this
Extended Warranty

The advantages of having an extended warranty can't be overstated when a surprise car repair pops up. Coverage can make a difference during a breakdown, thanks to protection against expensive..

Read More

Extended Warranty

Nothing beats being able to hit the open road and head wherever you like, whenever you like. Plenty of drivers fall in love with our vehicles, maintaining them with total..

Read More

Extended Warranty

There's a lot to get excited about buying a new or used car, but one feature that often gets overlooked is the manufacturer's warranty. Understanding this coverage helps owners maximize..

Read More