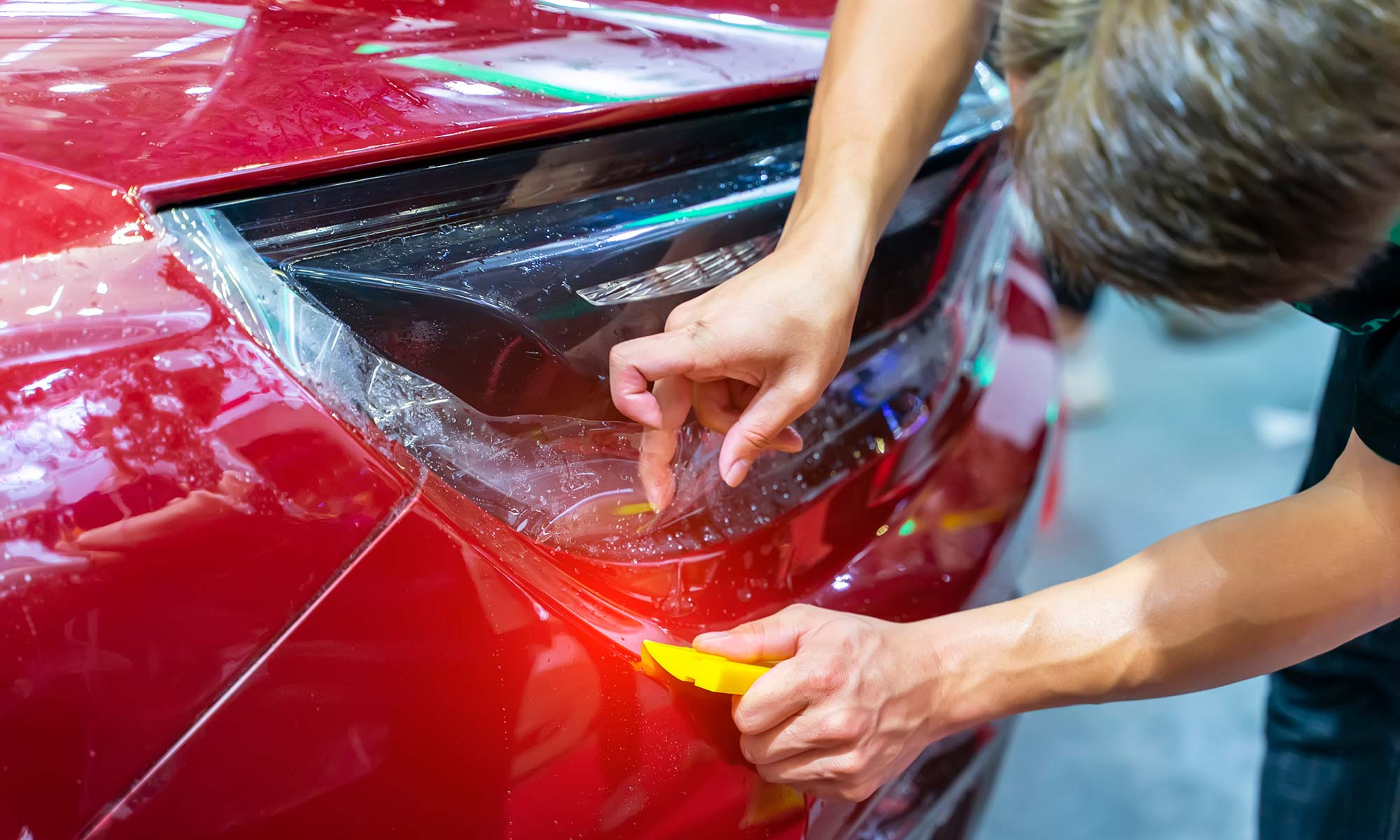 The fall months are a time when car owners look to make the most of the cooler weather. From weekend road trips, scenic drives to the pumpkin patch, or even a Saturday morning at-home car wash, there are plenty of ways you can get out and enjoy the fresh air and cool temperatures autumn has to offer.
Fall can also be a great time to get ahead on any preventive maintenance tasks to help make sure your vehicle is ready for the winter months ahead. However, if you think about the parts of a car that need serious maintenance and care, your car's paint may be low on your list, as it's largely a cosmetic issue. 
A knick or scratch on your car's exterior can be bothersome, as most bumps and scratches on a car come from everyday use. Gravel from roads, debris, or a misplaced open door can all cause damage to your vehicle's paint.
Nowadays, there are companies busy revolutionizing car paint and waxes to be more resilient against knicks, bumps, and scratches. Another solution that many car owners turn to is to use a paint protection film. 
What Is Paint Protection Film for Cars?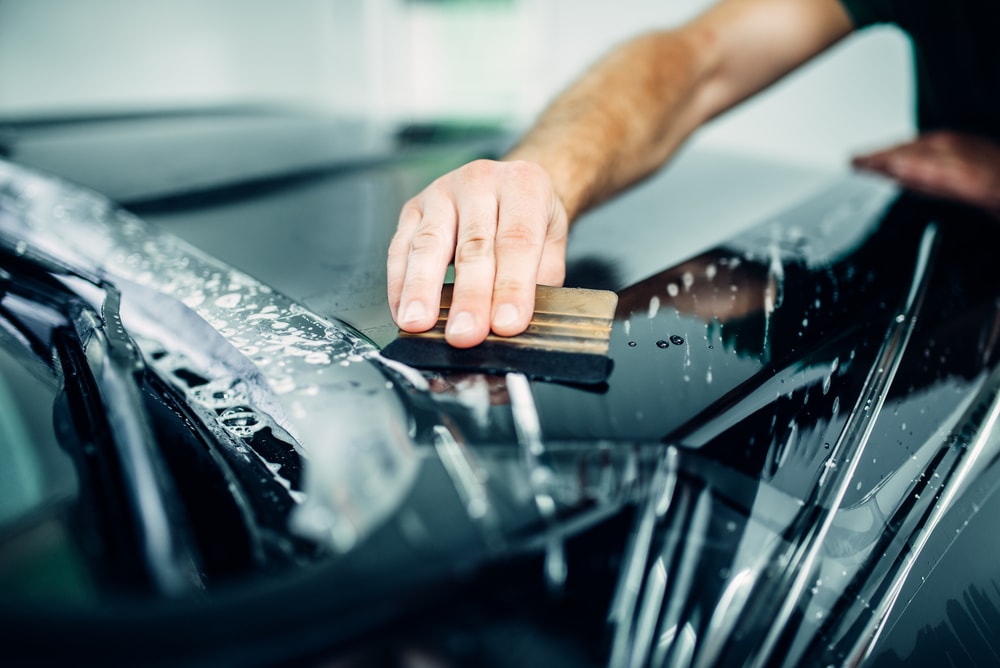 Originally created by the company 3M as a protection film of thermoplastic urethane film to increase the lifespan on helicopter blades, later dubbed "helicopter tape." Eventually, 3M learned that their protection film could actually be applicable and useful to cars by acting as a protective barrier between your vehicle's paint and any potential damages, such as dings, chips, scratches, hard water spots, swirl marks, and even helping keep your paint from fading (oxidizing) from the sun.
How is Paint Protection Film Applied to Your Vehicle?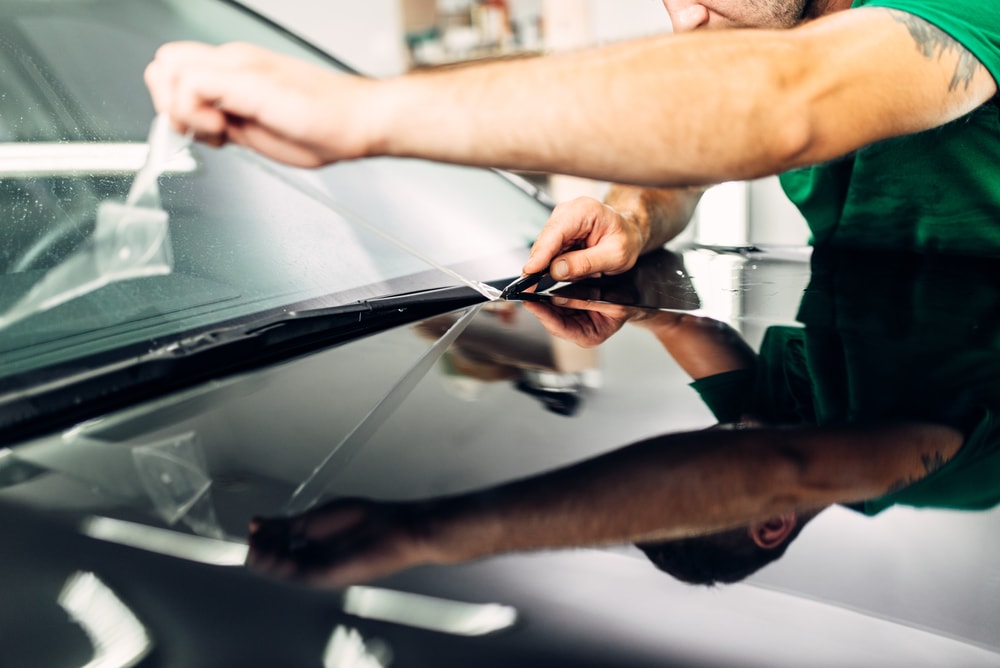 Earlier films were only applicable to new cars via certified dealers, as the film was only ever applied on the most vulnerable areas of a car's exterior, such as the car nose and side mirrors. The layer of film would help protect those key areas of the vehicle from debris when the car is traveling at higher speeds.
Later on, car dealers found that there was a market for all new cars to have as many areas of a vehicle protected with the film. This includes areas such as: leading edges, rocker panels, door edges, mirrors and the painted areas behind the wheel wells. There was enough advancement in the material that aftermarket shops began learning how to use and apply these as well. Now you can have paint protection film applied to both new and used cars.
The Science Behind Paint Protection Film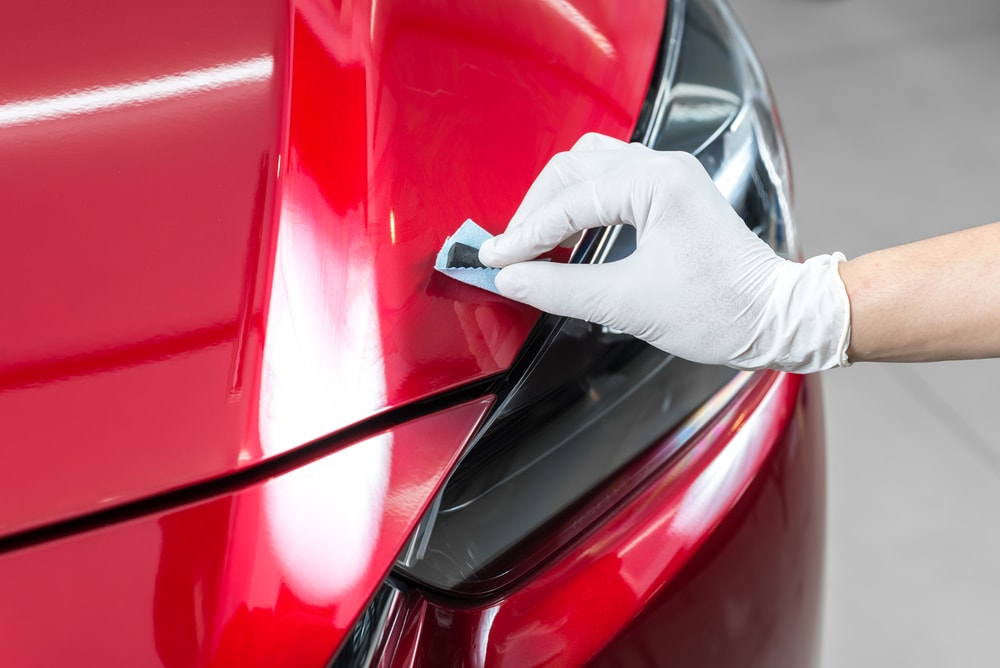 Paint protection film is not meant to remain on a car forever, as it will need to be replaced as the adhesive quality fades away over time. But once applied, this thin layer never scratches and protects the car from dirt and debris. The material is malleable and viscous enough that instead of getting scraped, it merely re-shapes itself. However, you may notice a few dimples in certain light but the actual car and car paint still remain in perfect condition. When you need to remove the film, it peels off easily, revealing clean and unblemished car paint and exterior. 
Protect Your Car's Most Vital Components with Endurance
While paint protection film can help protect the aesthetics of your car's exterior, investing in an extended warranty or vehicle service contract is the best way to protect the most vital aspects of your car. Get help covering the costs of any unexpected repairs and breakdowns that your insurance provider won't cover. Purchase an Endurance auto protection plan and receive 1 year of Elite Benefits. These extra perks include 24/7 roadside assistance, key fob replacement, tire repair/replacements, and more.
EnduranceAdvantage™, the most comprehensive vehicle protection plan on the market, offers breakdown protection and up to $3,500 in regular maintenance costs. Essential services such as oil or filter changes, alignment checks, and tire rotations are all covered at no extra cost to you. You can also receive special, one-time services such as a battery replacement, cooling system maintenance, and more.
Safeguard your wallet and keep your vehicle running longer. Get a free quote online or speak with an Endurance representative on the phone at (800) 253-8203. 
More like this
How To

In the event of a breakdown, having an extended warranty or vehicle service contract watching your back can be a total lifesaver. With some major repairs costing thousands of dollars,..

Read More

How To

Keeping a Hyundai Accent running for the foreseeable future is about more than simply being a safe driver on the road. While keeping your eyes peeled and attention on the..

Read More

How To

While reliability is always a factor when choosing a vehicle, many more considerations are involved when kids are in the picture. Safety, space, and comfort must also be part of..

Read More