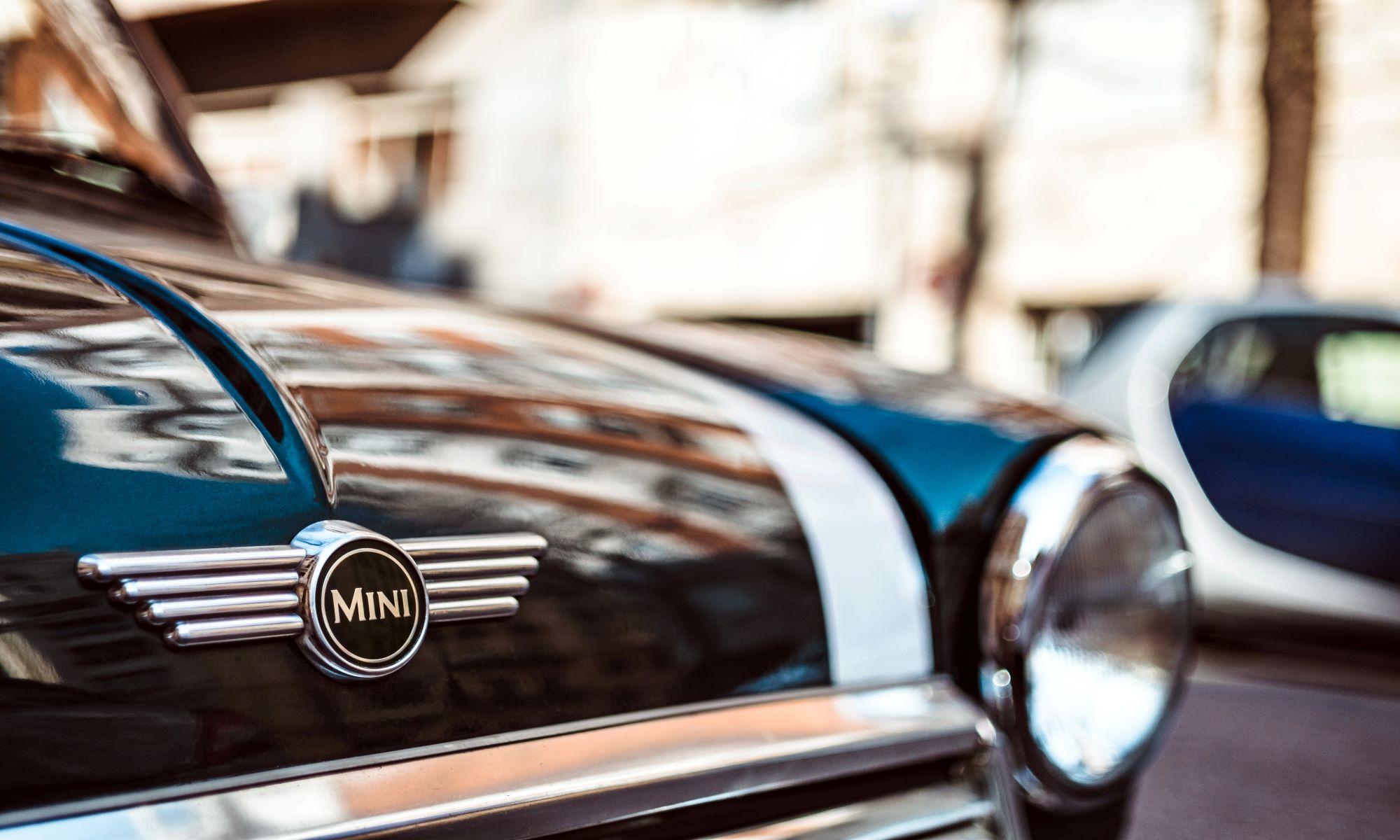 MINI has been a classic brand for decades. By combining the classic "Mod" style of 60s British automotive engineering with now German ingenuity, MINI has become an iconic trademark in the automotive industry. But like all the vehicles under the BMW flagship, they tend to break down and are difficult to maintain. That is why every owner should consider a MINI extended warranty.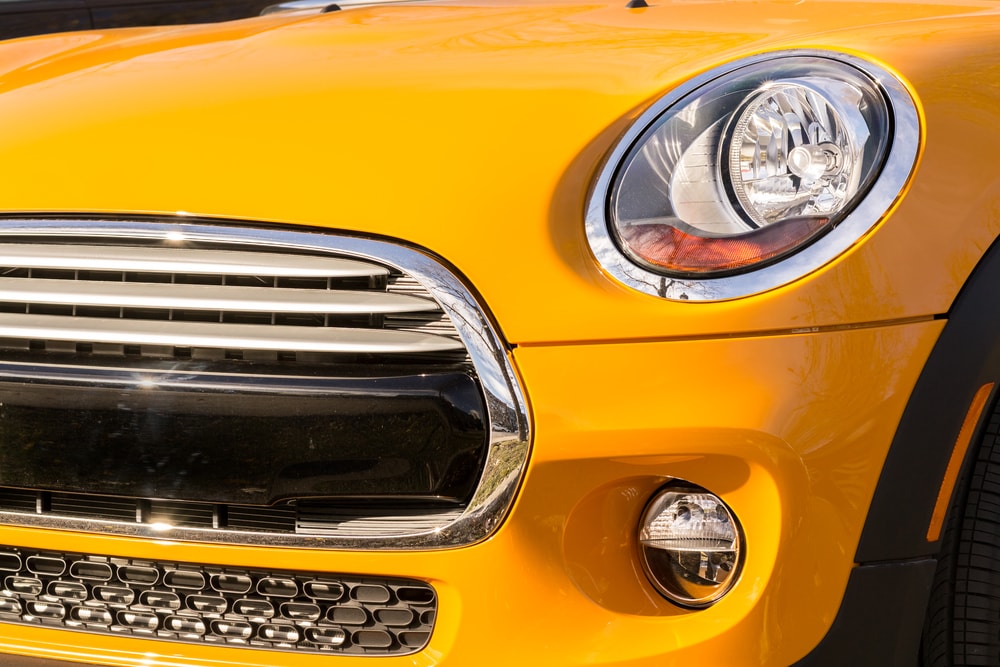 They may only have one actual model, the Cooper – with several different trims available, but regardless of what kind of Mini Copper you own, it is essential you have an extended warranty for your MINI to ensure you are protected from costly repairs.
MINI vehicles have a surprisingly sustainable build quality. But when they do break down, they are a hassle to fix. With parent-company BMW controlling the prices of parts and labor for needed repairs.
While MINI does offer new vehicle drivers an easy-to-use maintenance schedule and plan that helps keep down the cost of vehicle ownership, it is not enough to be fully safeguarded from repair costs. It just is not the same as their warranty, which is really more of a quality guarantee than actual vehicle protection.
If Mini owners were to supplement the maintenance plan that MINI provides with a third-party provided protection plan, they could drastically cut down on the cost of vehicle ownership.
Want to Save THOUSANDS on Auto Repairs? Get Endurance!
FREE ONLINE QUOTE
In this article, we will go over the following questions and topics:
What is Covered by MINI Factory Warranty?
MINI Manufacturer Warranty Expiration Dates.
How Much Does a MINI Extended Warranty Cost?
Most Common Repairs on Popular MINI Vehicles.
Shopping for MINI Extended Car Warranties
Why Purchasing Direct Coverage from Endurance Is a Sound Investment for MINI
What is covered with a MINI extended car warranty?
MINI Models that Qualify for Extended Auto Warranty Coverage
More About the MINI Warranty
MINI is known for providing a robust driving experience in a small package. But even the smallest cars deserve total protection. That's why Endurance will help MINI owners with the high-cost of auto repairs once their factory warranty has expired.
What is Covered Under the MINI Factory Warranty?
The factory warranty that MINI provides is more of a guarantee of quality and craftsmanship, rather than a plan to actually protect drivers from the high-cost of auto repairs. After all, MINI has a reputation for quality to uphold.
Many classic MINI vehicles from the 70s are still on the road today, demonstrating how well-built these cars are if well-maintained. Which is why once the factory warranty has expired, MINI owners should seek out an extended warranty to shield their vehicle from costly auto repairs.
MINI Manufacturer's Warranty:
4-year/50,000-mile New Vehicle Warranty— This warranty covers everything with your Mini Vehicle that isn't a maintenance item, which would be covered by the MINI new vehicle maintenance plan.
4-year/50,000-mile Powertrain Coverage- This is actually included in the warranty above, but it is a distinction to specify the mechanical parts of MINI vehicle owners are concerned about. The Powertrain comprises of the parts of a car that allow it to keep working and moving. These parts include the engine, transmission, and drive axle.
MINI loves to emphasize the total coverage of their vehicles. That's why they market their warranty as an all-encompassing "New Vehicle Warranty," instead of a "Limited" warranty or the one-two punch of "Bumper-to-Bumper" and "Powertrain/Drivetrain."
But once the initial warranty ends, anything that breaks down or is in danger of breaking down will come out of your pocket. That's where third-party coverage comes in.
MINI Factory Maintenance Plan:
In the first three years of owning a new MINI, the automaker will pay for, any and all repairs or replacement, of any failed vehicle components. This includes MINI-supplied customer-purchased parts that were installed after the purchase date.
The Mini Maintenance Plan Includes:
Batter Replacement
Brake Pads
Wheel Alignment
Paint
Wiper Blades
General Mechanical Adjustments Due to Errors
After the complimentary 3-year/36,000-miles maintenance plan expires, original MINI owners have the option to renew it. Although, at most, MINI owners will only be able to purchase an additional 4 years/50,000 miles.
These pre-paid maintenance programs range between one to four years, with various mileage allotments for each timeframe. While routine car care will be covered, any mechanical or electrical failure that occurs will not be covered by this plan.
Want to Save THOUSANDS on Auto Repairs? Get Endurance!
FREE ONLINE QUOTE
MINI Manufacturer CAR WARRANTY EXPIRATION DATES:
If you want to know if or when the MINI warranty expired, follow our easy-to-use chart below. If you are looking for a more specific date of expiration, replace the date "January 1st" with the date that you purchased your new MINI Cooper.
Year MINI Purchased:                                                     MINI Warranty Expiration Date:
| | |
| --- | --- |
| January 1, 2018 | January 1, 2022 or 50,000-miles |
| January 1, 2017 | January 1, 2021 or 50,000-miles |
| January 1, 2016 | January 1, 2020 or 50,000-miles |
| January 1, 2015 | January 1, 2019 or 50,000-miles |
| January 1, 2014 | January 1, 2018 or 50,000-miles |
| January 1, 2013 | January 1, 2017 or 50,000-miles |
| January 1, 2012 | January 1, 2016 or 50,000-miles |
| January 1, 2011 | January 1, 2015 or 50,000-miles |
| January 1, 2010 | January 1, 2014 or 50,000-miles |
| January 1, 2009 | January 1, 2013 or 50,000-miles |
| January 1, 2008 | January 1, 2012 or 50,000-miles |
| January 1, 2007 | January 1, 2011 or 50,000-miles |
| January 1, 2006 | January 1, 2010 or 50,000-miles |
| January 1, 2005 | January 1, 2009 or 50,000-miles |
HOW MUCH DOES AN MINI EXTENDED WARRANTY COST?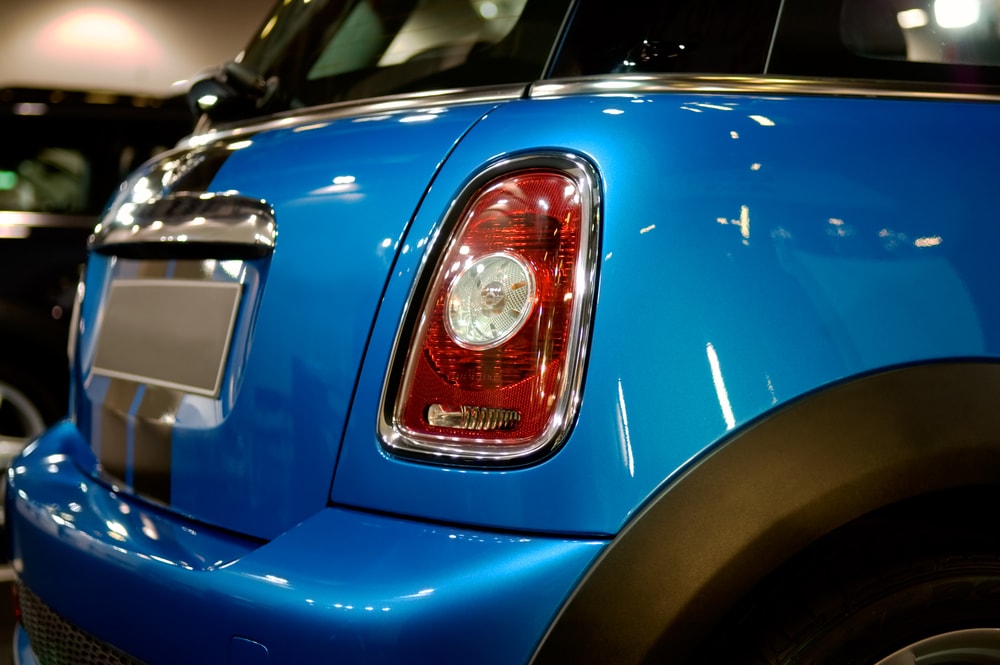 MINI dealers do not offer any type of warranties for used or pre-owned vehicles. This is why it is crucial that every MINI driver takes into consideration an extended protection plan, regardless if you bought it new or used.
Due to MINI vehicles being a marquee under parent-company BMW, the parts and repairs at MINI facilities can be higher than similarly priced the US manufactured vehicles or imports. And even for relatively common breakdowns, the cost to repair could end up costing hundreds or thousands of dollars.
For a better understanding of these costs, we researched the most common repairs for a MINI cooper and have listed them below.
Want to Save THOUSANDS on Auto Repairs? Get Endurance!
FREE ONLINE QUOTE
Most Common Mini Cooper Repairs and Cost:
Alternator replacement—$887 to $1,499
Water pump replacement—$1,853 to $3,735
Head gasket replacement—$1,731 to $2,866
MINI cars are some of the best in the world, but that comes at a cost. The cost of keeping one on the road could wind up more expensive than simply buying another MINI if you do not have vehicle protection.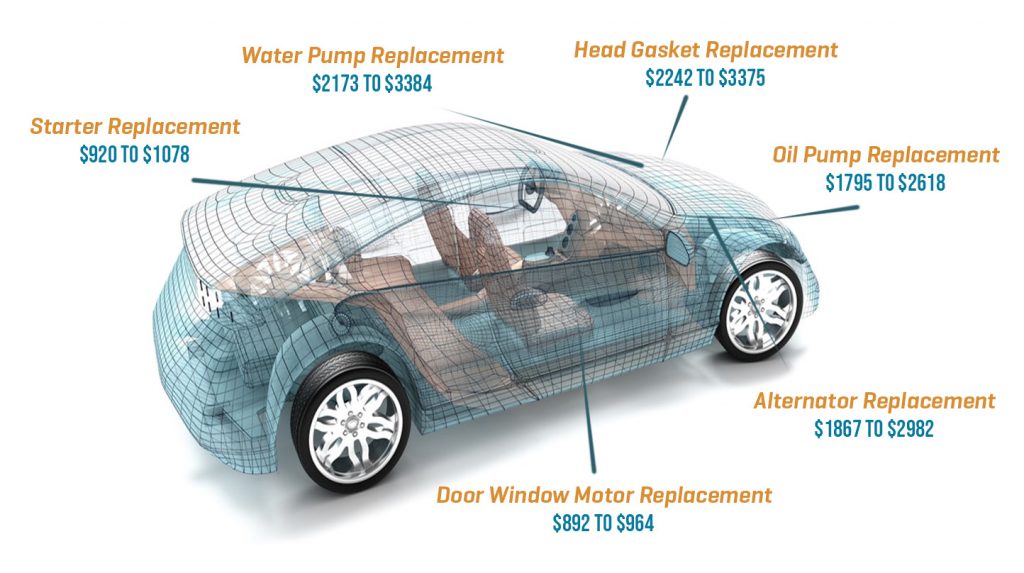 CAN YOU GET A BUMPER TO BUMPER MINI WARRANTY ON NEW AND USED VEHICLES?
MINI, like most European automakers, produces their protection plans around the idea that breakdowns are not very likely to occur while the vehicle is still under warranty. This is why they offer their maintenance plans instead.
However, a MINI maintenance plan is not the same as extended vehicle protection.
While MINI can help to lower the cost of regular service, Endurance can pick up where the MINI factory warranty left off and help cover those high-cost breakdown items.
Here is what you get from a MINI protection plan from Endurance:
Peace of Mind—MINI issues tend to mostly occur after the factory warranty expires. While MINI will cover oil changes, alignments, and tire rotations, Endurance can give owners a new safety net will help to put your mind at ease when the inevitable happens.
Long-Term Value— MINI coopers are very reliable and see only minor updates between model years. Extended coverage with MINI's maintenance plan can dramatically reduce the cost of MINI ownership without diminishing the value of your vehicle.
Increased Resale Value—Your MINI cooper will cost less to maintain and repair, but an extended protection plan ultimately adds to resale value. You can offer the next MINI owner a level of protection that is almost exactly the same as the manufacturer's warranty on a new vehicle.
Additional Benefits— MINI only offers its complimentary 24/7 roadside assistance during the first four years of ownership. Whereas 24/7 Roadside Assistance is with every Endurance protection plan for the length of the plan. These benefits and more could be yours today!
Want to Save THOUSANDS on Auto Repairs? Get Endurance!
FREE ONLINE QUOTE
WHAT TO KNOW BEFORE BUYING MINI EXTENDED WARRANTIES: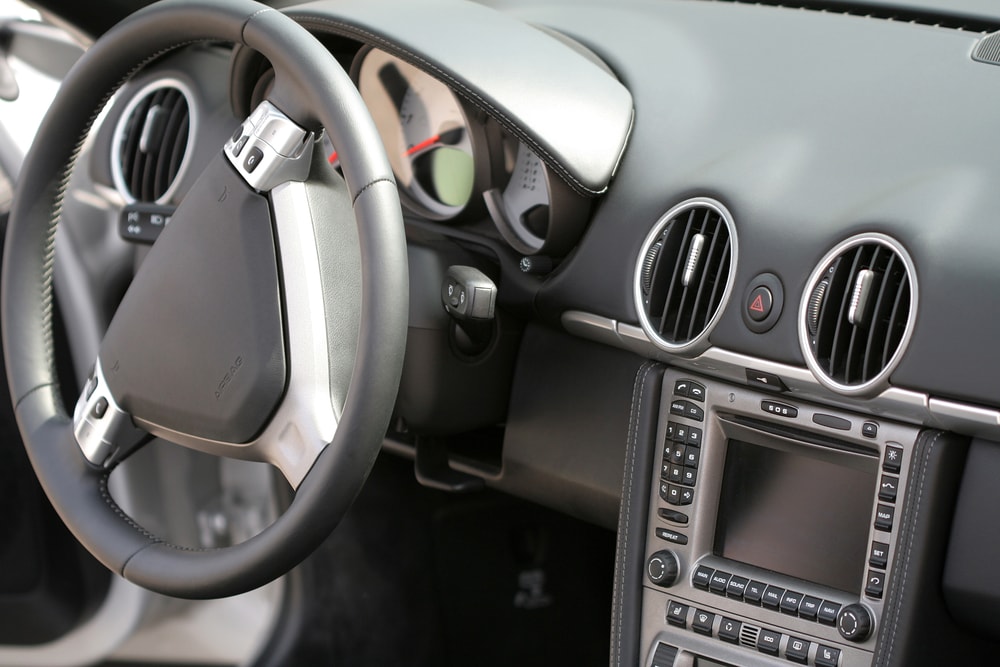 MINI vehicles use parts that are specific to their brand. Meaning they use parts that no other vehicle in the marketplace uses. They are exclusive to MINI. This is part of why MINI offers maintenance plans, they want to encourage owners only ever to take their cars to their service centers.
However, it should be known that licensed repair facilities in the US will have access to the genuine OEM (original equipment manufacturer) MINI parts. It is also possible for them to offer these parts at a discount. And they are more likely to have components for outdated models in stock too.
MINI dealers, just like parent-company BMW, have tight control over prices for parts and labor through their network of dealers and service centers. They don't allow MINI drivers to use any other repair facility to use their warranty or maintenance plans.
Having access to any certified-service centers outside of the MINI network allows you more convenience and ease when your car breaks down. Endurance will take care of the entire process.
Don't let the high cost of auto repairs add up! Even common repairs like the ones listed below could lead to a huge financial headache.
AVERAGE REPAIR COSTS FOR A MINI COOPER (FROM REPAIR PAL, UPDATED AUGUST 2018):
| | |
| --- | --- |
| Water Pump Replacement | from $2,173 to $3,384 |
| Head Gasket Replacement | from $2,242 to $3,375 |
| Oil Pump Replacement | from $1,795 to $2,618 |
| Alternator Replacement | from $1,867 to $2,982 |
| Door Window Motor Replacement | from $892 to $964 |
| Starter Replacement | from $920 to $1,078 |
Want to Save THOUSANDS on Auto Repairs? Get Endurance!
FREE ONLINE QUOTE
MINI VEHICLES AVAILABLE FOR MINI WARRANTY COVERAGE:
There are two main classes that MINI offers, the Cooper and the Clubman. Their line of vehicles is really that limited.
But this has been their winning formula for several decades, and they aren't going to change it. Instead, they offer minor upgrades between model years such as different variations in body styles (hardtop or convertible) as well as the option of choosing a front-wheel or all-wheel drive transmission.
| | | |
| --- | --- | --- |
| Cooper | Cooper S | Cooper All4 |
| Cooper S All4 | Clubman Cooper | Clubman Cooper All4 |
| Clubman Cooper S | Clubman Cooper S All4 | Cooper Convertible |
| Cooper Convertible S | Cooper Convertible S All4 | |
MINI EXTENDED WARRANTY OR THIRD-PARTY VEHICLE PROTECTION?
Many owners of MINI vehicles often are under the impression that the dealership-sold policies they are offered when buying their vehicles are the best option. However, these policies are from third-party providers and not directly from MINI.
These dealer plans often are marked up to maximize profits. Not only does shopping direct with a provider saves you money, but you'll also have better coverage options to choose from.
We can work together with MINI's maintenance plan to provide you with complete and total protection
Since Endurance is a direct provider of vehicle service contracts, we try to offer every MINI driver an affordable protection plan with competitive rates for the absolute longest coverage terms. We can fill a gap that MINI leaves in your vehicle's protection needs.
Coverage from Endurance can cover repairs for the following components:
Air Conditioner
Brake Systems
Cooling System
Drive Axle Assembly
Electronic Components
Engine
Front & Rear Suspension
Fuel System
Transfer Unit
Transmission
Turbocharger / Supercharger
WHAT ARE THE BENEFITS OF CHOOSING MINI VEHICLE PROTECTION FROM ENDURANCE?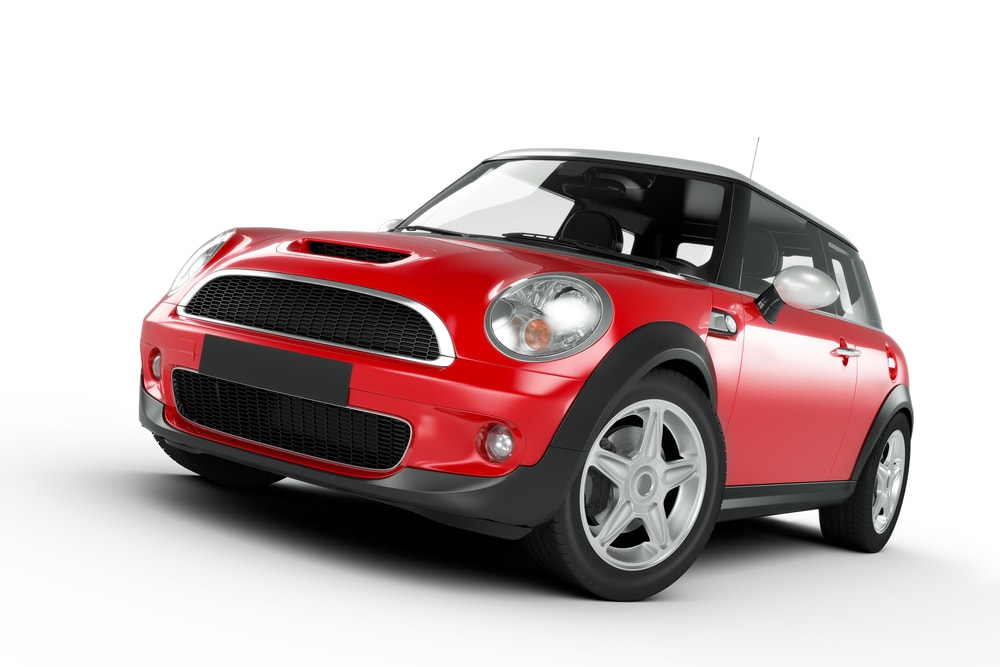 Endurance uses our vast resources to be fully aware of every big-ticket repair on every MINI model. We know just how important every component is and how much it costs to fix it.
Our own internal research, combined with research firms like Consumer Reports and Kelly Blue Book, Endurance knows for a fact that MINI vehicles will last long-past the original factory warranty. And with the majority of MINI owners keeping the car well-past 10-years and 200,000-miles, the sooner you begin shopping for extended vehicle protection, the more your car will qualify for.
Endurance provides MINI drivers with the benefits and coverage they need to keep their car on the road, accommodating any budget.
Endurance can give MINI owners an edge over MINI's factory coverage with:
Payment options for any budget.
Award-winning customer service.
Your choice of a licensed mechanic.
Claims paid directly to the repair centers.
A risk-free 30-day trial period with a money-back guarantee
Want to Save THOUSANDS on Auto Repairs? Get Endurance!
FREE ONLINE QUOTE
MORE ABOUT THE MINI WARRANTY:
MINI's roots in the German and British automotive industries is rich and interesting. But knowing as much about your vehicle and the manufacturer that built it can ensure you are ready to take any necessary precautions when a breakdown occurs.
Every MINI owner should be fully aware of their manufacturer's warranty information as well as common repairs, defects, and recalls. Follow the resources below for more information.
MINI Phone Number: 866-ASK-MINI (866-275-6464)
MINI Website: MINIUSA.com
New/Used MINI Recalls: SAFETY AND EMISSION RECALLS
General Recalls, Problems, and Defects: NHTSA.gov/Recalls
MINI Owner Reviews: ConsumerReports.org/MINI
FAQ's: Mini Extended Warranty
Do I need a vehicle service contract if I am still covered by the manufacturer's warranty?
One of the biggest misconceptions customers have is about the time in which one should purchase the extended coverage for their vehicle. Since the cost of a car warranty is based on the mileage, age, and condition of the vehicle at the time of purchase, we recommend purchasing as soon as possible. Not only will this save you more money in the beginning, but you'll also qualify for better coverage now!
Do I have to go to a certain repair facility to still be covered?
Unlike most extended warranties. Endurance Warranty plans are honored anywhere at licensed and authorized repair facilities. Even if you relocate to another state, your vehicle will still be covered by us! You get the peace of mind of knowing your auto warranty is honored nationwide.
How does Endurance Warranty pay claims?
Claims are paid upfront for ALL covered repairs which means no waiting for reimbursement or high out-of-pocket expenses paid. We're with you every step of the way so you can get back on the road in no time.
What types of charges would not be covered by Endurance?
We strive to provide the best protection to all of our customers. For a list of our exclusions, check out each plan we offer which also includes sample contracts with full details.
What's the difference between an extended warranty from a dealer and Endurance?
We recently launched our Elite Membership Program which not only offers total protection but also includes awesome benefits! We provide 24/7 roadside assistance to help with anything you need to get moving on the road again. We offer an entire suite of ID protection tools that can help restore, repair, and reimburse you for damage from identity thieves. Learn more details about this new program here!
More like this
Make/Model

As the most rugged SUV Honda has ever offered, the Pilot offers a wide variety of benefits for those looking for an off-road capable SUV with adequate features. Like any..

Read More

Make/Model

As the world gradually transitions to renewable energy sources, the adoption of e-vehicles is on the rise, and Tesla has been leading the charge. Their range of electric cars is..

Read More

Make/Model

Originally formed from the remnants of the Henry Ford company, Cadillac is arguably the most quintessential American car brand in existence. Founded over 100 years ago, they were the first..

Read More