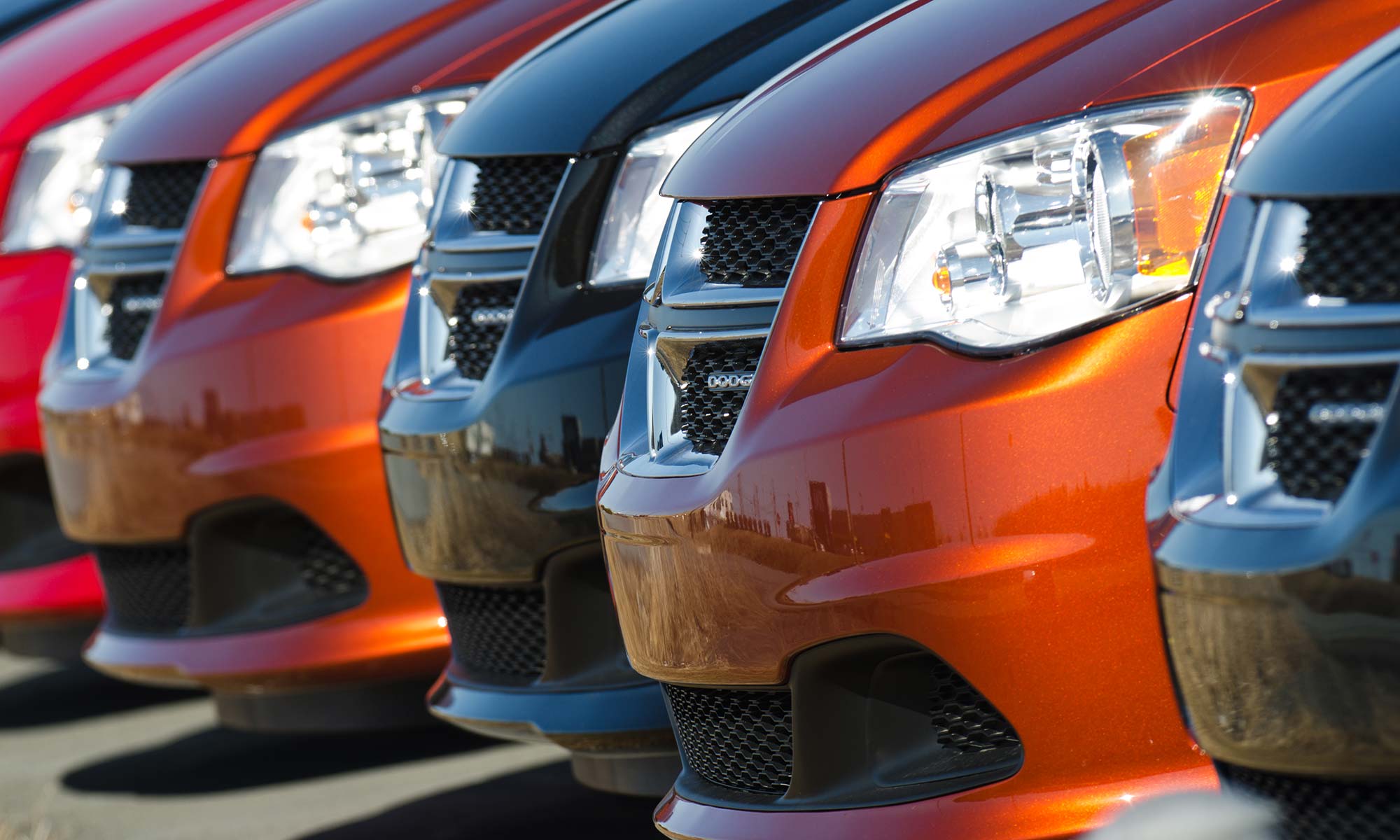 Purchasing a new or used car is an exciting time, and for many prospective buyers, the number one thing you'll want to look for is reliability in a vehicle. Finding a car that you can depend on means fewer repairs, less maintenance, and more time spent with the people you love. This is especially true if you are purchasing a minivan to use with your family. 
Dodge vehicles are generally known for being reliable and safe, and the Grand Caravan is often a common choice for families to take a weekend road trip or drop the kids off at school. However, one model year, in particular, has had several consumer report complaints and recalls, leaving it as a vehicle most prospective car buyers should avoid ― the 2018 Dodge Grand Caravan. 
About the 2018 Dodge Grand Caravan
The 2018 Dodge Grand Caravan is an affordable family minivan that was incredibly popular when it first debuted due to its pricing. Along with this attractive aspect for prospective buyers, the 2018 Grand Caravan also features a 283 horsepower, 3.6-liter V6 engine and gets up to 25 mpg on the highway. Features such as these make it an ideal choice for people who want a powerful and economical minivan that they can use for carting around kids and equipment for school events, sports, or camping. However, it has some serious issues that may affect the overall performance. 
One of the first issues owners notice is that the turning radius of the 2018 Dodge Grand Caravan is not as sharp as some other comparable minivans, which makes it less maneuverable in general. This type of poor turning capability also affects the vehicle's overall handling, making for an overall less comfortable ride compared to other competitors' minivans, such as a Chrysler Pacifica. The 2018 Grand Caravan ranks as the lowest overall safety-rated minivan in its class ― making it less than an ideal choice for any prospective car buyer.
2018 Dodge Grand Caravan Safety Recalls
The 2018 Dodge Grand Caravan has been the subject of several recalls, with one of the most serious being an issue with the rear brake lines developing gas pockets. This can reduce the effectiveness of the brakes and present a serious safety hazard. 
The 2018 Grand Caravan was also recalled for a bad gasket in the fuel tank that causes leaking and a faulty regulator chip that produced a number of reported electrical problems. These two issues combined have the potential to start a fire when the ignition engages. 
2018 Dodge Grand Caravan Consumer Complaints
Transmission
One of the most common consumer complaints with the 2018 Dodge Grand Caravan is a cracked torque converter in the transmission. This can cause slipping and issues with gear shifting. Dodge has been aware of this issue, but instead of issuing a recall, they have manufactured a repair kit fabricated specifically to fix the fracture. 
However, if your 2018 Grand Caravan did not receive these needed repairs, you may be at risk for an expensive repair bill. Avoid situations such as this and save on essential vehicle maintenance with an EnduranceAdvantage™ protection plan. It is the most comprehensive auto protection plan available, and it offers up to $3,500 in regular maintenance coverage. You can rest easy knowing your vehicle's transmission and other vital components are covered at no additional cost to you.
Headlights
The stock headlights on the Dodge Grand Caravan are noticeably dimmer than a standard vehicle headlight. Some consumers even complained that they were nearly useless. To remedy this, new, higher wattage bulbs will have to be put in the lights, and the regulator chip that was the cause of the recall needs to be replaced. 
Electrical System
Due to the faulty regulator chip, there are several electrical issues with the 2018 Dodge Grand Caravan. The power locks regularly fail, which can be inconvenient, but the bigger issue is that the electrical problems can cause stalling. Some consumers even reported that stalling has happened at highway speeds, which can be incredibly dangerous. This could also be due to the faulty voltage regulator chip. 
Don't get caught stuck on the side of the road if your 2018 Grand Caravan stalls. Twenty-four-seven roadside assistance comes free for 1 year with Endurance Elite Benefits. The Elite Benefits come standard with the purchase of every Endurance protection plan, and you can find other perks such as key fob replacements, tire repairs or replacements, and more.
Brakes
The brakes on the 2018 Dodge Caravan are a consistent source of problems, with everything from fluid leaks to spongy pedals being reported. While this could be related to the known issue of the gas pockets that form in the lines, brake problems combined with frequent stalling should be taken very seriously and addressed as soon as possible by an expert at a certified repair center or from an ASE Certified mechanic. Visit RepairPal for a list of certified shops near you.
Avoid potentially dangerous situations caused by faulty brakes with the help of an EnduranceAdvantage vehicle protection plan. Along with covering regular maintenance services such as oil and filter changes, tire rotations, or alignment checks, you can also receive a brake pad/shoe replacement and other special, one-time services.  
Protect Your Vehicle With Endurance
Advantage
Following a vehicle's recommended maintenance calendar and staying up to date on any essential services is vital for any vehicle owner. For those who own or are considering purchasing a 2018 Dodge Grand Caravan, having a comprehensive vehicle protection plan like EnduranceAdvantage can help you to avoid any unexpected breakdowns and costly repairs.
Each level of EnduranceAdvantage offers up to $3,500 in regular maintenance coverage for essential services such as oil and filter changes, tire rotations, alignment checks, and more to help you keep your vehicle running for longer. Our customers can also receive up to a year of free Endurance Elite Benefits for even more perks, such as 24/7 roadside assistance, key fob replacements, and up to two tire repairs or replacements (per year).
To learn more about an EnduranceAdvantage plan or any of our other auto protection policies, request a free, no-obligation quote. You can also visit the Learning Center to find more informative and insightful articles on topics such as car FAQs, expert auto tips, and more.
More like this
Make/Model

As the most rugged SUV Honda has ever offered, the Pilot offers a wide variety of benefits for those looking for an off-road capable SUV with adequate features. Like any..

Read More

Make/Model

As the world gradually transitions to renewable energy sources, the adoption of e-vehicles is on the rise, and Tesla has been leading the charge. Their range of electric cars is..

Read More

Make/Model

Originally formed from the remnants of the Henry Ford company, Cadillac is arguably the most quintessential American car brand in existence. Founded over 100 years ago, they were the first..

Read More