As the old saying goes: whatever is good for General Motors, will be good for Cadillac. Okay, so no one really says that unless you work for either company, but you get the point. The reason why we bring up this saying is because Cadillac recently announced that it has a new leader. That's right, Johan de Nysschen was ousted in favor of none other than Steve Carlisle, who was previously the head of GM Canada.
The Announcement of de Nysschen's Exit
Over the last four years, Johan de Nysschen has spent his life as the Cadillac brand's global chief. There's no denying that the work he has done in this time has had a huge impact on Cadillac, in terms of distancing them from past incarnations and even GM as a whole. He pushed for a separate headquarters, a revamped retail network, and gave the brand a European nomenclature while developing exclusive powertrains.
So why exactly was he given the boot? Well, take a look at his replacement: Steve Carlisle, who was previously the head of GM Canada. Unlike de Nysschen, Carlisle is more of a company loyalist in the vein of General Motors CEO Mary Barra and product chief Mark Reuss. Insiders have assumed that this is a matter of GM signaling their wish to bring Cadillac back closer to GM's unified corporate vision. Other more cynical insiders believe this was mostly for the purposes of speed in return on investment.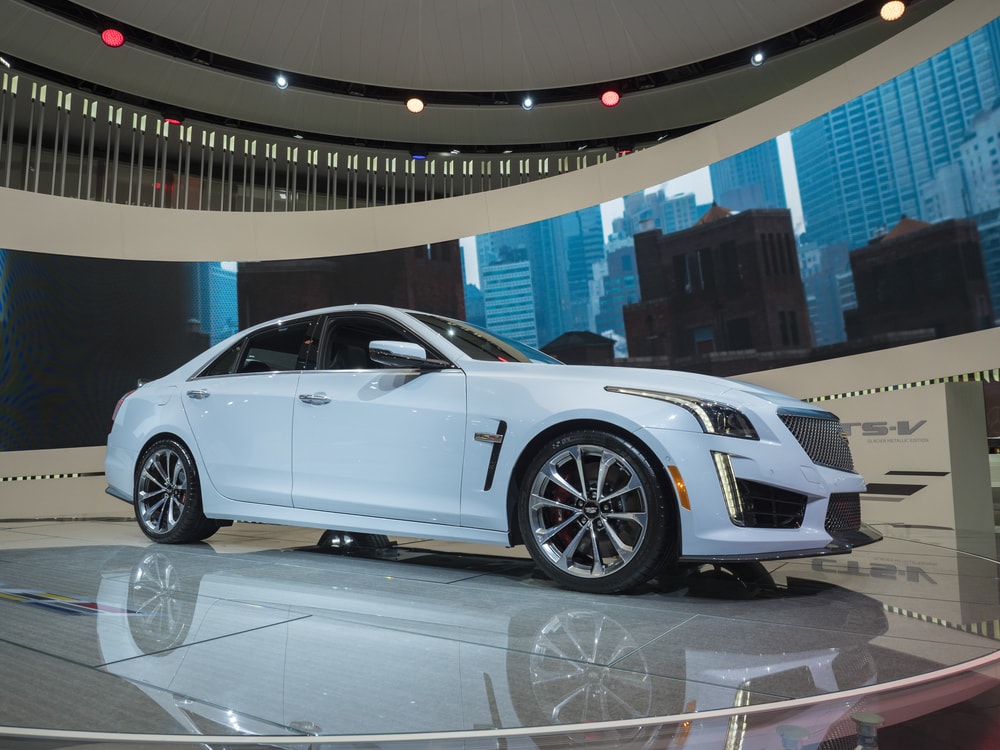 Cadillac Goes Back to the Basics with Steven Carlisle
Steven Carlisle is a 36-year GM veteran with extensive product and sales experiences. So it is expected he will deliver in terms of putting a unique stamp on their brand even if he's more willing to work closely with GM. Another thing to note is that none of this seems to affecting any of Cadillac's product plans. And it was also recently announced that Cadillac will not be moving from their current headquarters location either. And as far as everyone involved reports: Project Pinnacle, the retail overhaul de Nysschen spearheaded, is still a go.
Carlisle himself is a noted champion of mobility and technology as key growth centers for GM. And that's been GM's long-time concern for the past decade. It was this year that he brought up how the engineers he worked with were developing the Super Cruise automated-driving technology. He has also had a hand in working on the Cadillac CT6 and supporting a driverless-car project that GM wants to run in 2019. Carlisle's priorities are more skewed towards the Cadillac product lines as opposed to the branding, which is why GM chose him for the "back to basics" approach.
GM and Johan de Nysschen: What Went Wrong?
Embed from Getty Images
Despite reportedly exiting the company on "amicable" terms one has to wonder if de Nysschen's nearly four-year tenure has left a sour taste in the mouths of fellow Cadillac executives. After a few losses in the industry, Cadillac has made a push to recover and unfortunately under de Nysschen, they've been a mixed bag at best. Insiders cite that the biggest contribution to the increase in sales was mostly due to the expansion in China, even though GM had hoped there would be an increase in domestic U.S. sales as well. Annual sales in the US actually declined every year for Cadillac under de Nysschen's leadership.
Another big issue that is connected to de Nysschen's exit is that under him, Cadillac spent a lot of its marketing efforts developing content and branding but did not break even on selling the actual cars themselves. Most infamously was the "Dare Greatly" campaign that attempted to reshape Cadillac's image with consumers, but it did little in the way of affecting sales or educating consumers about the cars themselves.
GM had the goal of increasing the awareness and sales for new models like the CT6 sedan and XT5 sport utility vehicle. The hope is that under Steven Carlisle's upcoming tenure, they will. But only time will tell how long Carlisle lasts in this fickle industry.
More like this
News

Now more than ever before, consumers and automakers are looking at alternative sources of transportation and different ways to power automobiles. More likely than not, the automobile industry is going..

Read More

News

You're likely familiar with the microchip shortages in the auto industry, given its widespread coverage in recent news. If you've been car shopping over the past few years, you've likely..

Read More

News

According to the Federal Highway Administration, trucks and SUVs have outnumbered cars in every state since 2018. While these bigger, more powerful vehicles certainly have their uses, a new report..

Read More