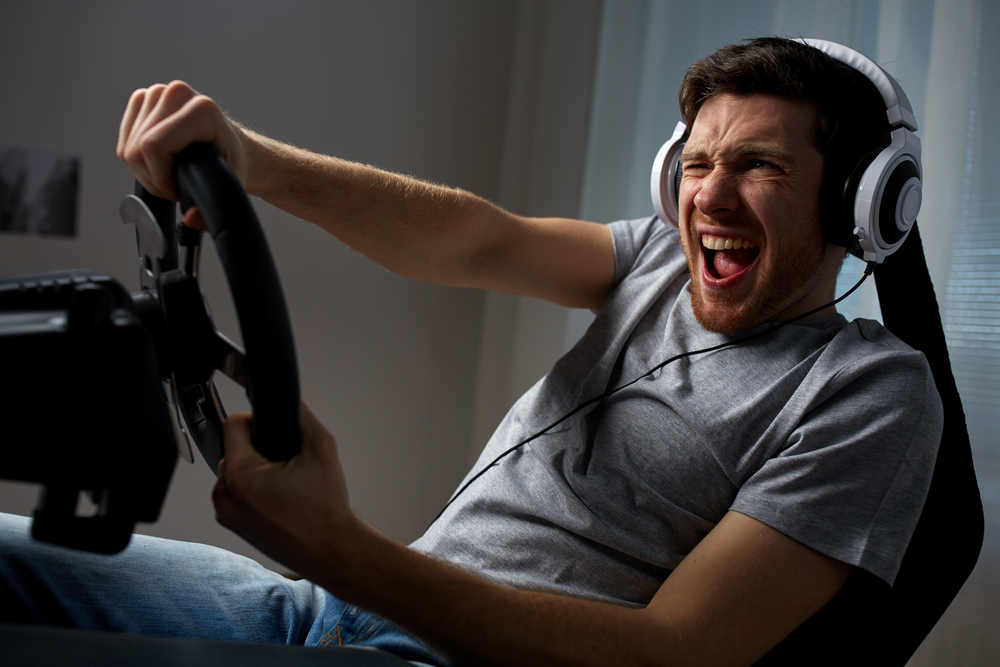 We love cars here at Endurance. We love cars so much that not only do a lot of us in the office watch racing and tons of movies featuring them, you can probably catch a few of us at our desks playing games about cars.
A few years back we went over some of the greatest car videogames ever and this year…well we might just end up amending that list.
2017 is set to be yet another year with highs and lows but you need a little escapism and you feel like actually using that console or PC you probably got late last year on sale: why not check out any of these upcoming releases?
Gran Turismo Sport (TBA 2017)
The bestselling and arguably the most well-known "driving simulation" franchise is back and they've spare no expense for 2017. That's right they aren't just releasing one but TWO full videogames this year. While we know next to nothing about 7, the details are out for
GRAN TURISMO SPORT
. SPORT  is technically the 13
th
sequel to the long-running series and creator Kazunori Yamauchi claims it is the most ambitious. Players of all levels are welcome for SPORT as opposed to the other numbered games in the series. The three modes of play: campaign; sports and arcade are carried over from GT's legacy.
What is notable about SPORT is that the developers are taking the new title seriously, they are emphasizing the online community aspect by hosting live competitive e-Sport events regularly.
We look forward to seeing you on the virtual track soon.
Project CARS 2 (TBA 2017)
With no GRAN TURISMO and middling reviews for rival FORZA, PROJECT CARS became a quick success among gamers and gearheads alike. Combining realistic racing with arcade-style points and an open world system, PROJECT CARS and now it's sequel offers the best of both worlds for casual and hardcore fans alike.
Less experienced players can activate different options for play in order to assist them and not look foolish when competing. Hardcore players can make the game even more realistic and difficult for themselves. PROJECT CARS 2 has more than 200 new tracks divided into 40 levels. That is far more than the original. Taking its cue from GRAN TURISMO and FORZA, 2 promises to have an even more-in-depth customization system where players can build and rebuild cars to their liking as they act and react in real time.
What caught our eye is the new single player campaign/story which can connect you to other gamers online and interrupt their races or team up. This is an expansion of the 1st game's main mode of play and we are pumped to see the ways it was given a tune-up.
Wreckfest (TBA 2017)
Perhaps the successor to the hugely successful BURNOUT game series: Wreckfest has had some trouble in terms of development. It was once called "Next
Car Game
" and later "Next Car Game: Wreckfest."A rose by any other name this game is pure arcade-style demolition derby fun.
The two ways to play include a "normal" racing mode but as per its title the main mode would pit players against the ultimate virtual demolition derby in a game of survival. The game trailers showed off some rather realistic body damage effects that actually alter how the car moves and plays.
It's been a long road for WRECKFEST as developer Bugbear Entertainment lacked any publisher support for the game. They got the game made via Kickstarter funding which also sadly failed. It was not until a hands on preview that the hype grew for the game and it was made available for pre-order, thus successfully funding the game. We hope we get to play it!
Need For Speed 2017 (TBA)
Some racing games get stuffy with exotic cars or the simulation aspect and for that there's always the NEED FOR SPEED franchise. This arcade-style racing game has been around almost as long as GRAN TURISMO and with good reason. It's emphasis on street racing and the tuner scene and of course high speed, low maneuvers racing made it the antithesis to GT's realism.
In all honesty of the games on this list, NEED FOR SPEED 2017 is the one there's actually the least amount of info on and EA Games has been pretty mum about it besides a shifting TBA release date. We'll try to get a review to you when it hits stores.
Forza Motorsport 7 (December 2017)
While gamers still delight in the more casual-friendly HORIZON game that dropped in September 2016, Microsoft has announced the latest in the main series is due later this year. Info is scarce but if my experience with the last few games is any indication…we are in for some real fun. Though they match the Gran Turismo series in hyper-real graphics and physics, there's a notch more user-friendliness in the Forza games. Add to that a seemingly endless roster of cars from all segments and lineups and Forza has always been racing to beat Gran Turismo at their own game.
In the meantime, if you have an Xbox One, continue playing Forza Horizon, which ought to tide you over until Forza developer Turn 10 Studios can finish 7. past installments can tell you anything, this game is going to be awesome. Hyper-realistic graphics and physics with hundreds of cars are a certainty. With Forza Horizon 3 having just been released, Turn 10 Studios will be pretty busy for the foreseeable future, and it has been pretty tight-lipped about Forza 7, but it is definitely a game to get excited about.
So there you have it! Some of the biggest upcoming Triple-A videogame releases are indeed fit for the gearhead in your life! Stay tuned for more in-depth reviews on these and more, later!
More like this
Autotainment

Car enthusiasts are always looking to learn more about a complex and constantly changing industry. One way to tackle this task is through automotive podcasts. These shows offer a treasure..

Read More

Autotainment

Moviegoers don't need to be car lovers to appreciate the legendary vehicles that have graced the big screen over the decades. These automobiles have helped to tell the stories and..

Read More

Autotainment

When football season arrives, it only means one thing—tailgates! But while die-hard fans are sure to have enjoyed a tailgate or two (or 200) in their time, many might not..

Read More