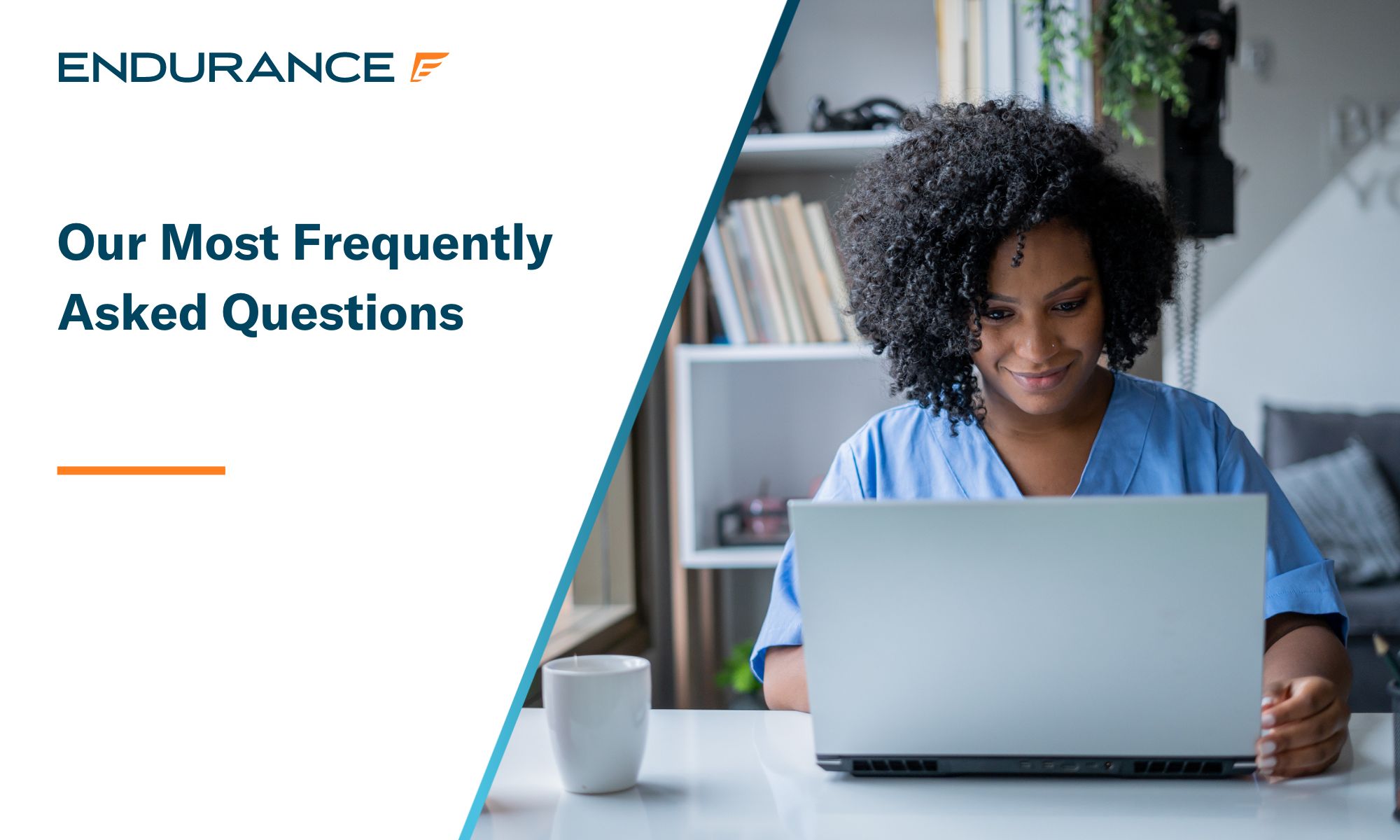 An extended car warranty (aka vehicle service contract) is a highly recommended investment for any used car owner. The cost of vehicle ownership is only ever on the rise, and unexpected car repairs can set you back thousands of dollars every year.
But with a vehicle service contract watching your back, you can stop worrying about your wallet. As long as you're covered, so are the auto shop bills.
Like with any investment, however, you'll want to get clued up before you put pen to paper. You can find out plenty through research, but trawling through pages of information is never much fun. To help you make the right decision faster, we've gathered all the answers to our most frequently asked extended warranty questions right here.
Just keep reading for everything you need to know about extended auto warranties.
Your Extended Warranty FAQs Answered
Extended car warranties can seem complicated at first, so it's only natural that you might have questions about what they are, how they work, and why purchasing one is a good idea. Here are the answers to many frequently asked questions (FAQs) you might have in mind, and then some:
What is an extended warranty?
Where vehicles are concerned, an extended warranty is an agreement between you and an extended warranty provider that they will cover the cost of your repair bills in the event of unexpected component failure. What's covered under your warranty will depend on your provider and the level of coverage you signed up for.
The reason it's called an extended warranty is that all vehicles start with what's known as a factory warranty or manufacturer's warranty, which lasts for a predetermined number of years/miles traveled (usually 3 years or 30,000 miles). An extended warranty continues coverage after the factory warranty has expired.
It's worth noting that an extended warranty is very different from car insurance. An extended warranty covers internally lubricated parts and is considered mechanical breakdown coverage. Insurance covers most interior and exterior parts that were impacted by an accident.
What is the difference between a manufacturer's warranty and an extended warranty?
Every vehicle rolls off the production line with a manufacturer's warranty (also often called a factory warranty). This is effectively the manufacturer's promise to repair or replace any components that fail within a certain number of years/miles traveled after purchase. The length of your manufacturer's warranty is determined by the manufacturer in question.
However, once the manufacturer's warranty has expired, you're fully responsible for any auto repair bills — unless you purchase an extended warranty to continue the coverage. These are usually available directly from your manufacturer or dealership, but with one big catch: they must be purchased while your factory warranty is still active. Leave it just one day late, and you'll no longer qualify.
If your factory warranty has expired, or you own an older used vehicle, a vehicle service contract from a third-party provider is still a viable option. Most people actually prefer VSCs over extended warranties anyway because VSC providers are incentivized to offer almost identical coverage at an even better price point. They also usually throw in some pretty great benefits to sweeten the deal.
What is normally covered under an extended warranty?
That will completely depend on your provider and the plan you signed up for, so read your contract thoroughly before signing up. The most basic extended warranty coverage offered by most providers is a powertrain plan, which protects the key components that keep your car moving (e.g., differentials, transmission, and transfer case). On the other end of the scale, exclusionary coverage covers almost everything between your bumpers (with the exception of a few exclusions).
What are some common exceptions to what is covered under an extended warranty?
Common extended warranty exceptions usually include your vehicle's less significant parts or those that are likely to have their own manufacturer warranty. This means components like spark plugs, battery cables, tires, fluids, lubricants, etc. An extended warranty doesn't cover damage caused during an accident or by acts of nature, and it also can't help you if you have unauthorized work carried out on your vehicle.
What are the benefits of an extended warranty?
The benefits of an extended warranty can't be understated. First, the annual cost of car ownership recently passed the $10,000 mark, with a big part of that number made up by unexpected repairs. An extended warranty would foot the bill for the vast majority of these, saving you serious money and giving you total peace of mind whenever you're out on the road.
Purchase a vehicle service contract, and you can also enjoy additional benefits. For example, every Endurance plan includes standard 24/7 roadside assistance, towing, trip-interruption costs, and replacement travel reimbursement. Every new Endurance customer also gets a year's free access to our Elite Benefits package, opening up a world of bonus perks like total loss protection, key fob replacement, tire repair, and more.
What can void an extended warranty?
The fastest way to void your extended warranty is by not following the terms set out by your provider, so make sure you familiarize yourself with the requirements they've set out ASAP. That being said, there are two more common ways that people unintentionally void their coverage. The first is by not keeping their vehicle well maintained. Components are much more likely to fail without regular maintenance, and extended warranty providers understandably can't cover repairs caused by negligence. The second is by carrying out DIY work on your vehicle or taking it to an unregistered mechanic. In a similar way, work that isn't completed by a professional is more likely to lead to premature component issues and, therefore, can't be covered.
Are extended warranties worth it?
If your vehicle's manufacturer warranty has expired (or is about to), extended warranties are absolutely worth it. Invest in one, and you can drive with complete confidence, knowing that if your car were to let you down, you'd be back on the road in no time with minimal impact on your wallet. While it costs money to purchase auto protection, the amount you save on repairs more than makes up for it.
How long does the coverage last?
Extended warranty contracts are usually issued on an annual basis and can be renewed at expiry, providing your vehicle still meets the requirements set by your provider. You may be able to get coverage for more or less time, depending on who you're signing up with and the plans that they offer.
How much will my monthly payments be?
Again, this depends on your provider and how comprehensive your coverage plan is. At Endurance, our Secure plan is our most basic level of powertrain coverage, with prices starting at just $99 per month. As you add on covered components, this price will increase. But the more you cover, the more you stand to save. And deductibles can range anywhere from $0 to $500, depending on your plan.
If my car is at a repair facility getting fixed, will you provide a rental?
We know just how much experiencing a breakdown can throw your life out of whack. That's why Endurance includes rental car reimbursement as standard with all of our plans, so you can replace your ride with a temporary one until it's back from the repair shop. Whenever your car is in for covered repairs, we'll pay for you (or reimburse your expenses) to rent a car from a licensed rental agency. The daily maximum coverage for rental car costs is $30, or an overall maximum of $150 per breakdown.
When can I file a claim?
You can file a claim whenever a covered component fails. If you're out on the road, just call our customer service team, or use the Endurance app to initiate your claim and get towed to the nearest auto shop. If you're at the repair shop already, just let them know you have an Endurance vehicle service contract, and they'll call us. We'll make sure the charges are accurate when diagnosed by the mechanic, then pay them directly for the parts and labor when they've got you back on the road.
Why might a claim be denied?
A claim might be denied if you haven't followed the terms of your contract. For example, if you failed to maintain your car in line with your provider's requirements, they will be within their rights to refuse any claims on grounds of negligence. Surprisingly, however, the most common reason claims are denied is because customers request reimbursement for a repair that isn't covered by their warranty. This is why it's important to be 100% familiar (and happy) with your coverage before signing up.
How long is the waiting period, and what is it for?
It's standard practice for an extended warranty to include a waiting period that starts as soon as your contract begins. For Endurance customers, this lasts for 30 days and also acts as your 30-day money-back guarantee window. We put this in place to prevent warranty fraud, where customers try to get help with pre-existing conditions for their vehicle that would otherwise have been ineligible for coverage with their plan.
What is Elite, and when can I begin to use this membership?
Endurance customers receive a selection of great benefits as standard, but there are some extra add-ons too. Elite Benefits is an optional package, which brings with it a world of bonus services such as two tire repairs/replacements per year, $500 towards a new key fob, and $1,000 towards the cost of a new vehicle in case of "total loss." You can begin to use this membership as soon as you purchase it, or if you're a brand new Endurance customer, you receive a year's free of Elite Benefits as a welcome gift. A small activation fee applies.
Get a Vehicle Protection Plan You Can Trust
Breaking down at the roadside is never ideal, but with a quality vehicle service contract by your side, you can get back on the road without emptying your bank account. Since opening our doors some 15 years ago, Endurance has helped over half a million drivers save thousands on annual repair bills. Our unrivaled eligibility, affordability, and flexibility—plus award-winning customer service—means we're consistently rated by experts as America's most trusted extended car warranty provider. So sign up with us, and you can be sure you're in good hands.
From daily commuters to rideshare drivers and even luxury vehicle owners, we have a warranty to suit every situation. And if our base plans aren't quite right, our customer service team will be more than happy to tailor a bespoke program to your specific needs and budget. Better yet, all Endurance plans come with a suite of amazing benefits as standard, such as 24/7 roadside assistance, trip-interruption costs, and replacement travel reimbursement. As a welcome gift, new Endurance customers get a year's free access to Elite Benefits, which opens up total loss protection, key fob replacement, tire repair, and more. Just pay a $29 activation fee, and you're all set.
Want to find out more about what Endurance can do for you and your vehicle? Don't hesitate to give us a call at (800) 253-8203 for a FREE, no-obligation quote. You can also see your price by shopping online today!
If you'd like to keep reading, we have plenty more useful articles about aftermarket warranties, bumper-to-bumper coverage, extended warranty plan comparisons, and more over on our extended car warranty blog.
More like this
Endurance Info

An extended warranty is a great way to protect your used car after your expired factory warranty. With great coverage options, affordable deductibles, and an easy claims process, Endurance leads..

Read More

Endurance Info

Owning a car is like owning freedom. Nothing beats knowing that at any given moment, you can grab your keys and go almost anywhere you want. Unfortunately, however, vehicle ownership..

Read More

Endurance Info

No matter how you count it, $300 million is a lot of money. But this figure is even more significant when talking about extended car warranties. This amount is the..

Read More