Protect your vehicle with custom coverage from Endurance.
Shop Now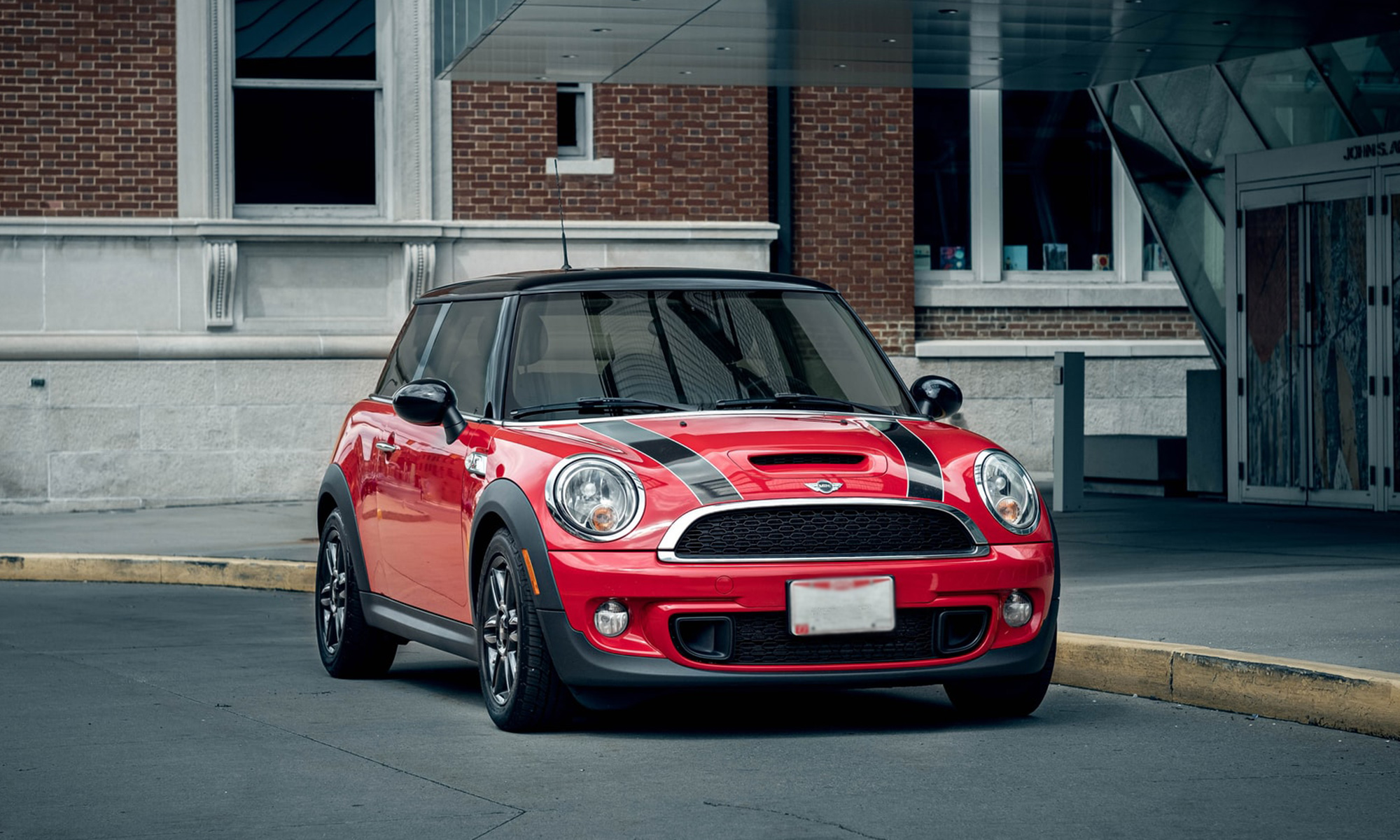 Mini Coopers quickly gained popularity in the US from their retro-design and high-tech features. While they may be fun to drive, they are susceptible to sudden breakdowns which often require thousands to fix. To alleviate the financial burden of owning a vehicle, most opt for a Mini extended warranty, also referred to as a vehicle service contract, from either a local dealership or a third-party provider like Endurance.
Finding the right extended car warranty can be difficult, but we've found the top options to consider that offer trustworthy and reliable coverage.
What Is Covered By A Mini Extended Warranty?
Mini, owned by BMW, offers a competitive extended warranty when compared to larger manufacturers. Their extended service contracts are broken down into three levels of coverage: Platinum, Gold, and Powertrain. Let's take a closer look at each coverage to see what is going to be best for you.
Platinum Extended Warranty
Mini's Platinum Plan is ideal for all vehicles—from Certified Pre-Owned Mini (CPO) vehicles to those with a new Mini—all have the option to receive comprehensive coverage. Just about every component on your Mini is covered with the only exception being the interior and exterior, which have limited coverage.
Gold Extended Warranty
If you are on a budget and wanting something more affordable than the Platinum coverage, the Gold level might be for you. Mini's Gold extended warranty covers the major components of your Mini while offering limited coverage for your electrical system and the interior/exterior. The infotainment system is not covered with this level of coverage.
Powertrain Extended Warranty
For those who are just looking to keep comprehensive coverage on major driveline components at an affordable price, the Powertrain Plus level will get you covered. Like many Powertrain extended warranties, Mini's Powertrain coverage protects the engine, transmission, and drive axles while providing limited coverage for associated components.
How Much Does Mini Extended Warranty Cost?
The Mini cooper extended warranty cost is going to vary depending on a few different factors. These factors include coverage levels, type of vehicle, and any extra benefits that are added to each plan. To give you a better understanding of how each of these affects your extended warranty cost, we have broken it down for you below.
Coverage
Most extended warranty plans vary depending on the level of coverage you're looking for. This is usually the bumper-to-bumper style coverage that protects most parts of your vehicle. If you are wanting to go with a more budget-friendly option that still protects your most expensive components, a Powertrain protection plan may be your best option. 
Type Of Vehicle
If your car is a rare or special edition, parts and labor may cost more, thus driving your extended warranty cost up. If you have a more common vehicle where parts are cheap and it is easy to work on your car, you may enjoy cheaper prices. Newer and used Mini also qualify for different coverage packages, which can impact how much you may pay.
Extra Benefits
Lastly, if the extended warranty comes with add-on benefits, you can expect to pay a little extra. While most plans include similar features and perks at no additional cost to you, those with standout features will usually charge extra for them.
What is Covered Under a Factory Mini Cooper Warranty?
Mini is unlike many manufacturers as they wrap all of their coverage into one comprehensive warranty. You will also get a 12-year perforation warranty and a complimentary scheduled maintenance program, as well.
4 Year / 50,000 Mile Bumper-To-Bumper Warranty—Mini's comprehensive bumper-to-bumper coverage provides you with 4 years or 50,000 miles of coverage on just about every part of your Mini vehicle while excluding tires.
12 Year / Unlimited Perforation Warranty—Mini's anti-perforation warranty follows suit with many other manufacturers. This coverage level provides protection against holes that rust from the inside out on metal panels on your Mini vehicle.
What Should I Do if My Mini Manufacturer's Warranty Has Expired?
When your Mini factory warranty is about to expire, you run the risk of paying out-of-pocket whenever you experience a mechanical breakdown. With an extended car warranty, you gain peace of mind knowing all you'll have to pay is your deductible. This will allow you to get some of the same levels of protection as your factory warranty at an affordable price and additional everyday driving benefits. 
With an auto protection plan from Endurance, we handle the costs of sudden breakdowns for our customers, so they aren't financially burdened. We pay the mechanic directly for both parts and labor for covered repairs, on top of providing coverage for benefits like rental car services and meal and lodging coverage if a breakdown occurs away from home.
If you're worried about pricing, most protection providers offer flexible payment plans to make the process easier, and less costly, for you. Request a free, no-obligation quote to learn more about our flexible payment plans and coverage options.
Average Mini Repair Costs
| | |
| --- | --- |
| Mini Repair Part | Average Cost |
| Alternator | $936-$1,416 |
| Compressor | $930-$1,777 |
| Thermostat | $449-$522 |
| Control Arms (Front Both Lower) | $2,391-$2,485 |
| Evaporator | $1,220-$1,806 |
| Stabilizer Links & Bushings | $150-$250 |
*derived from repairpal.com
Mini Warranty Benefits
While a factory warranty won't give you the same freedoms you would find with a third-party provider, there are many benefits that come with Mini factory warranty coverage.  
Certified, Expert Technicians—Any repair that you have done under your extended warranty will have to be completed at any local MINI dealer. This means you will have certified MINI technicians working on your vehicle.
Authentic Mini Parts—You will never have to worry about lesser-quality parts being used on your vehicle as MINI only uses authentic MINI parts on their warranty repairs.
Added Benefits—Benefits such as car rental allowance, towing, roadside assistance, and trip interruption coverage all come with Mini warranty protection plans.
Shopping For Mini Cooper Extended Warranties
When shopping for an extended auto warranty for your Mini, drivers can choose between two options. For those who are wanting to purchase an extended warranty through Mini, contact your local dealer to find out your options for coverage.
For those looking to research third-party providers such as Endurance, join the nearly 1 million members already protecting their budgets and enjoying the peace of mind that comes with coverage from Endurance. If there's one thing you can expect as a vehicle owner, it's the unexpected and breakdowns can be expensive. Our plans help protect your vehicle's parts—and your wallet—when things go wrong.
Mini Extended Warranty Or Third-Party Vehicle Protection?
When debating between a dealership backed warranty or a third-party company like Endurance, there are a few different things to take into consideration. 
Pay Less For Coverage
Since you only have three choices with MINI, you are bound to only pay for those specific coverages. With Endurance, you can get personalized coverage to fit your needs and budget. This allows you to find selective coverage so that you only pay for what coverages you need.
Extended Coverage For Your Mini
With Endurance, you are going to find more perks and benefits when comparing to a MINI dealership. This includes more coverages for more components and more member benefits such as Endurance Elite.
Use Your Favorite Trusted Mechanic
With a MINI extended warranty, you're often required to visit your nearest MINI dealership to get serviced. While this does help in the sense that you will get MINI certified techs working on your vehicle, if you do not live near a dealership, you may be out of luck. With an Endurance warranty, you can go to any ASE-certified repair facility to get the job done.
Third-Party Mini Extended Warranty Benefits
If you choose to go with an extended warranty from Endurance, you will also get some great benefits.
24/7 Roadside Assistance

—Endurance understands that parts can fail at any time, but that doesn't mean it should leave you stranded. Endurance includes

24/7 roadside assistance with each plan

.

Substitute Transportation

—If your car repair requires it to be at a dealership for an extended period of time. Endurance will reimburse you for substitute transportation costs.

Trip Interruption

—With Endurance, if your vehicle happens to break down more than 100 miles from your home, you can get reimbursed for 3 days of food and lodging.
More About Mini Warranties:
To help you get a better understanding of what problems many Mini owners face, we have provided a few links to recalls, reviews, and problems.

General Recalls, Problems, and Defects: NHTSA-Safety Issues & Recalls
Mini Owner Reviews: Car Brands Ratings
Mini Automotive Recalls: Mini Recalls
Frequently Asked Questions: Mini Factory Warranty
How Long Does A Standard Mini Factory Warranty Last?
The standard Mini factory warranty lasts four years or 60,000 miles, whichever occurs first.
Is My Engine Covered Under A Mini Factory Warranty?
The engine in your Mini is covered under the factory MINI warranty.
Can I Transfer My Mini Warranty?
You are able to transfer a MINI factory warranty, but the maintenance plan does not go along with it.
Frequently Asked Questions: Mini Extended Warranty
Where Can I Get My Mini Serviced For Repairs?
If you have an extended warranty through MINI, you will be required to take your vehicle to a MINI dealership. With an Endurance warranty, you gain access to our extensive network of ASE-certified technicians that can help you get back on the road in no time.
What Do Endurance Warranties Cover That Mini Warranties Do Not?
Endurance warranties cover the same components as Mini warranties, but you will get a few added benefits. This will include trip interruption, transportation reimbursement, and 24/7 roadside assistance.
What Extended Warranty Covers The Most For The Best Price?
To find out which extended warranty covers the most for the best price, you will need to find out what coverages you want and what you are willing to pay for it. With Endurance, you have great choices to choose from, all of which can help cover you against common repairs.
How Do I Get A Quote For An Extended Warranty?
To get a quote for an Endurance protection plan, simply fill out the quote request form. You can have a quote in as little as a few minutes!
More like this
Extended Warranty

Buying a used vehicle or new car has a lot of benefits that can make your life easier and reliably get you where you need to go. When you purchase..

Read More

Extended Warranty

Owning a car can present many opportunities for travel, convenient commutes, and much more. Your vehicle will get you where you need to go, but only if you take care..

Read More

Extended Warranty

Every driver wants to find new ways to cut the cost of car ownership. Whether it's doing DIY maintenance or picking up a car detailing kit, there are plenty of..

Read More