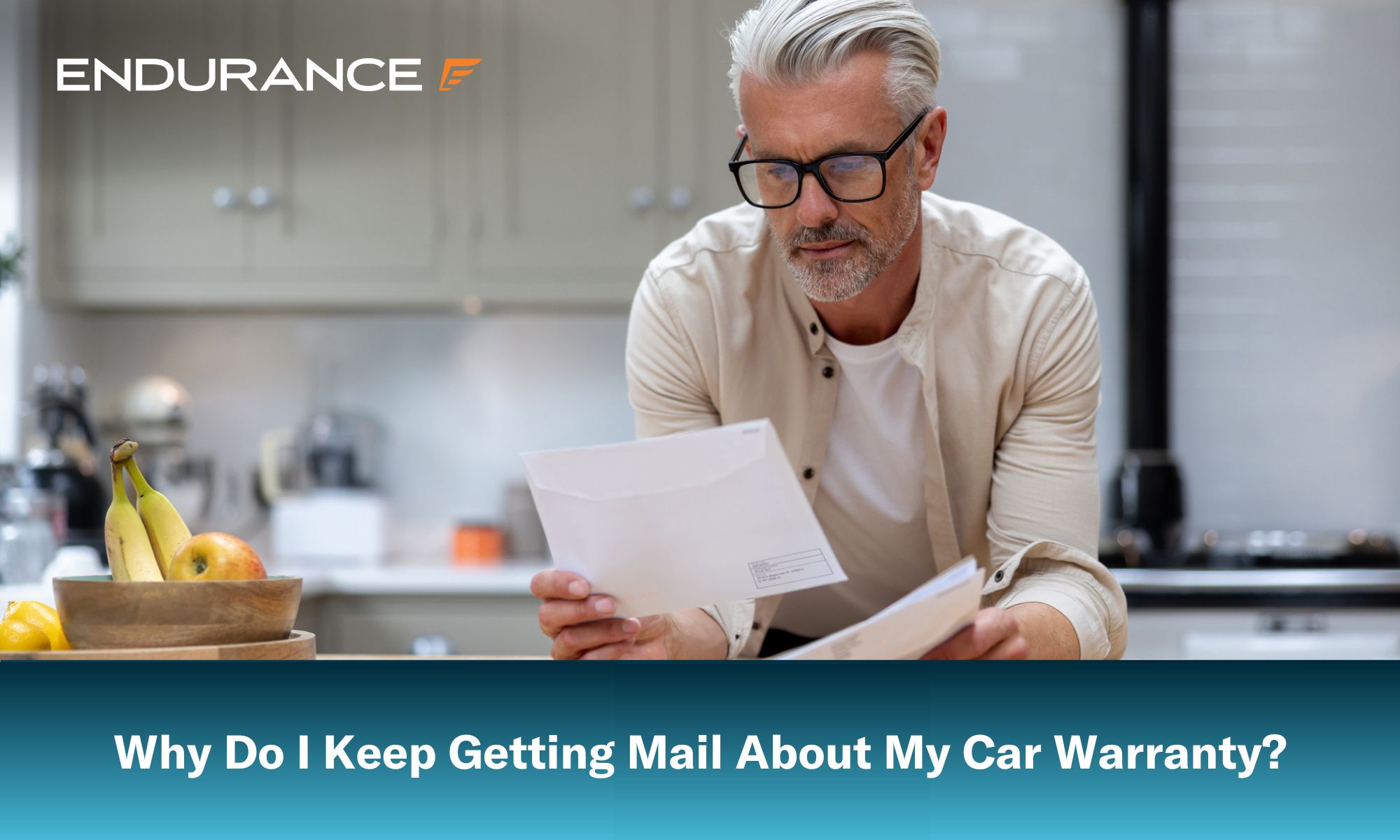 If you own a car, chances are you've received mail about car warranties. These messages come as letters and postcards urging you to buy extended coverage for your vehicle. While you may receive genuine communications from automakers and legitimate warranty companies, these "don't delay" notifications are another matter. They can be a prelude to a scam.
Explore auto warranty mailers, and we'll explain what they're all about, how to spot dubious offers, and make suggestions for protecting your personal information.
What Are Extended Car Warranties?
Let's first look at exactly what extended car warranties are. They are also known as auto protection plans or vehicle service contracts (VSCs). In simple terms, an extended warranty protects against breakdowns and repair bills when the manufacturer's warranty expires. So, if you've bought a new car and have had it for several years, or purchased a used car without any warranty, an extended warranty provides peace of mind. The warranty company covers the cost of covered repairs and usually includes extra services like roadside assistance.
VSCs come in many forms. Most extended warranty companies like Endurance offer primary powertrain coverage that protects the engine, transmission, and related components. There are also options for more comprehensive plans that are similar to the bumper-to-bumper new car warranties. Endurance also offers coverage for high-mileage cars, commercial-use motor vehicles, select luxury models, and plans with maintenance services.
Because VSCs provide a valuable service for many car owners, unscrupulous operators seek to exploit this through bogus extended warranties offering sub-par or non-existent coverage.
How Do Companies Get My Personal Information?
In today's world, our personal information is spread everywhere. Companies can purchase your details from information brokers and other firms. Where does this data come from? You.
Most people don't realize that filling out an online form often includes granting permission for your personal data to be sold to third parties. For instance, if you've shopped around for cheaper car insurance using a rate comparison website or app, you've shared your address and vehicle information. That's everything a fishy warranty company needs to contact you by mail.
Your information is gathered in other ways, like from public sources, surveys, contest entries, and even your web browsing history. And car dealerships collect your details as well. A legitimate business will inform consumers what is done with their personal information (a privacy policy), but often this includes implied consent to sell these details to third parties.
There is no uniform national law governing how companies handle personal data. Conditions vary by the type of data (financial or medical, for instance) and by state regulation. For a detailed look at the patchwork of data privacy laws from the Federal Communications Commission (FCC) and other regulators, read about it in The New York Times.
When it comes to car dealers, they have their own set of data privacy rules that must be followed, particularly if it involves financing. You can review here all that's required by the U.S. Federal Trade Commission (FTC). Generally, a dealer has to inform car buyers about what it does with this information.
However, there are exceptions, such as when you receive promotional mailings about dealer service specials that an outside marketing agency may handle. Usually, if you receive a privacy policy notice, you'll have an opportunity to opt out of the information being shared. However, there are some exclusions, such as providing your personal information to an automaker or finance company.
We'll review how to increase personal data protection in a separate section below.
How to Spot and Avoid Car Warranty Scams
Savvy marketers for disreputable warranty companies are very good at sending mail that looks official. It's a ploy to get you to respond and sign up for coverage that can leave you disappointed and ripped off. Here are some warning signs of a scam warranty mailing
Official Appearance: Suspect warranty mailings often look like official correspondence. This approach can include seals and logos that appear authentic but aren't. For instance, a notification from the "U.S. Warranty Center" or the "Honda Warranty Department" are classic signs you've received a suspicious car warranty offer.
Urgency: Another indicator of a questionable car warranty mailing is the urgency of the message. Wording that highlights an expired or soon-to-expire warranty is designed to pressure car owners into making a hasty and uninformed decision about coverage.
Time-Sensitive Offers: Building off the urgency message of a warranty expiring, scammers often include a "special offer" that expires soon. It's a ploy used to get you to act quickly without fully thinking it through.
Vague Warranty Details: A suspect car warranty often lacks coverage details, making it challenging to know what you're buying. In addition, you won't find the name of the company selling the extended warranty.
Genuine Versus Rip-Off Car Warranty Offers: How to Tell the Difference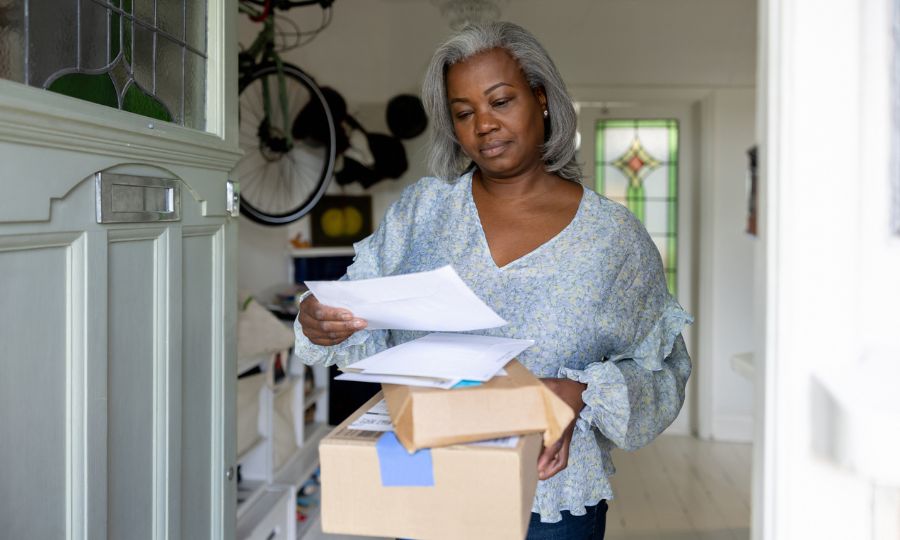 There are many legitimate car warranty companies, so you may receive mail from one or come across an online offer. Here's how to tell who to do business with and who to run away from.
Contact Information: A genuine car warranty company will present easily identifiable contact information, including a telephone number and physical address. Be highly suspicious if you cannot locate these details and are only given an email address or website.
Reputation: While no company is infallible, legitimate extended warranty providers work hard to maintain a solid reputation. These ratings can be checked out by looking at Google, ConsumersAdvocate, TrustPilot, and other review platforms. Move on if you can't find ratings for the company.
No High-Pressure Sales Tactics: Of course, a warranty company wants to sell you an auto protection plan, but genuine businesses won't employ high-pressure sales tactics to do so. Be wary of any firm that makes you feel rushed into a purchase. This is especially true when interacting over phone calls.
Understandable Terms and Conditions: Be alert to any sales pitch that doesn't clearly spell out warranty coverage terms and conditions. A legitimate business will gladly provide a sample contract and explain what you're buying. Be cautious of any warranty offer that's short on details and long on undefined promises.
5 Ways to Protected from Yourself from Car Warranty Scams
Preventing scam warranty sales pitches begins with controlling your personal information. Whenever possible, review the privacy policy for every company you provide with personally identifiable details and opt out of information-sharing requests. This won't completely eliminate the problem, but it will help significantly. Here are some other steps to consider.
Sign up for the Direct Marketing Association's mail preference service that stops most (but not all) junk mail. There's a $4 fee for ten years of service. Some individual companies may offer an opt-out option to be removed from their mailing list.
Unsubscribe from unsolicited extended warranty offers. You may wish to report these messages as spam to your email provider.
Instead of throwing out papers (including mail) with your address and other personal information, shred the materials before disposal.
Hang up if you get robocalls about car protection. They're just pushing auto warranty scams.
Sharing your personal details isn't completely impossible. So, employ a clever hack to track who does what with your information. Add an incorrect middle initial when filling out an information request. When mail arrives with this wrong information, you'll know who sold your details. However, don't use this tactic for things with legal consequences, like car loans and vehicle registrations.
Additionally, contact your state's consumer affairs agency to see if there are any additional privacy rights where you live.
Take Extra Steps for Protection
Before pulling the trigger on any extended car warranty, use these measures to ensure you're dealing with a reputable company. This will ensure you know exactly the type of coverage you're buying.
Research the Company: Online reviews can reveal a company's reputation. But also do other online research to determine a warranty firm's trustworthiness. This can be as simple as searching for a company's phone number online. For instance, look up on Google the toll-free number "800-253-8203," and Endurance's contact info is the first result. You should get similar results when searching for other businesses. Otherwise, be suspicious if you don't get clear results from a phone number search.
Read the Fine Print: Extended warranty contracts can be complex documents. They're written to be very specific, so there's no misunderstanding in the event of a claim. Take the time to review everything the extended warranty does and does not cover. Take your business elsewhere if a warranty provider doesn't allow you to look at these details.
Ask Questions: As mentioned, an extended warranty contract can be intricate. So, inquire if you need clarification about coverage details. A legitimate company will cheerfully and thoroughly answer all your questions.
Be Assured of Compliance and Quality with an Endurance Extended Car Warranty
Let's face it. There are many extended warranty providers to choose from. Yet, thousands of car owners choose Endurance each year for its transparency and openness.
To begin with, Endurance complies with all applicable state regulations, including meeting rigorous licensing requirements and verifying good financial standing. In addition, unlike other companies, Endurance has taken the extra step of being certified to offer auto protection plans in California (called mechanical breakdown insurance in the Golden State). This extra effort is an achievement many competitors can't claim.
Endurance stands out in other ways. It is the largest direct-to-consumer provider of auto protection plans in the U.S. That means when a breakdown occurs, you're dealing with dedicated Endurance team members throughout the claims process, not third-party administrators like other companies. It's an approach designed to get you back on the road as soon as possible without the hassle. Endurance's numerous awards validate that it delivers on its promises.
Endurance is more than solid coverage and kind words. Since 2012, the company has paid over $287 million in claims. That's money not spent by plan holders on repairs and related expenses. In addition, Endurance is backed by an A.M. Best "A-" rated insurance company.
Drive Confidently with Endurance
No matter which Endurance vehicle protection plan you choose, every option includes 24/7 roadside assistance, trip-interruption protection, rental car reimbursement, a 30-day money-back guarantee, and flexible payment terms. In addition, plan holders can choose from any ASE Certified mechanic for repairs.
Endurance customers also have access to Elite Benefits. A small activation fee provides a free year of worthwhile services (a $2,000 value), such as tire repairs and replacements, collision repair discounts, and key fob replacement.
Discover all the advantages of an Endurance extended warranty! Get a free online quote by calling (800) 253-8203 or shop online for coverage. To learn about car care, DIY maintenance, vehicle reviews, and more, check out the Endurance blog for expert articles and guides.
More like this
Extended Warranty

When driving on roadways around the world, the thing most car owners fear is being involved in an accident. However, mechanical breakdowns are the thing that every average driver should..

Read More

Extended Warranty

Every car owner knows how important it is to keep their vehicle in the best possible condition at all times. This means making sure that you are getting the proper..

Read More

Extended Warranty

Driving down the road only to experience an issue with your vehicle's steering capabilities is a terrifying experience, regardless of if you are driving a new vehicle or an old..

Read More