Protect your vehicle with custom coverage from Endurance.
Shop Now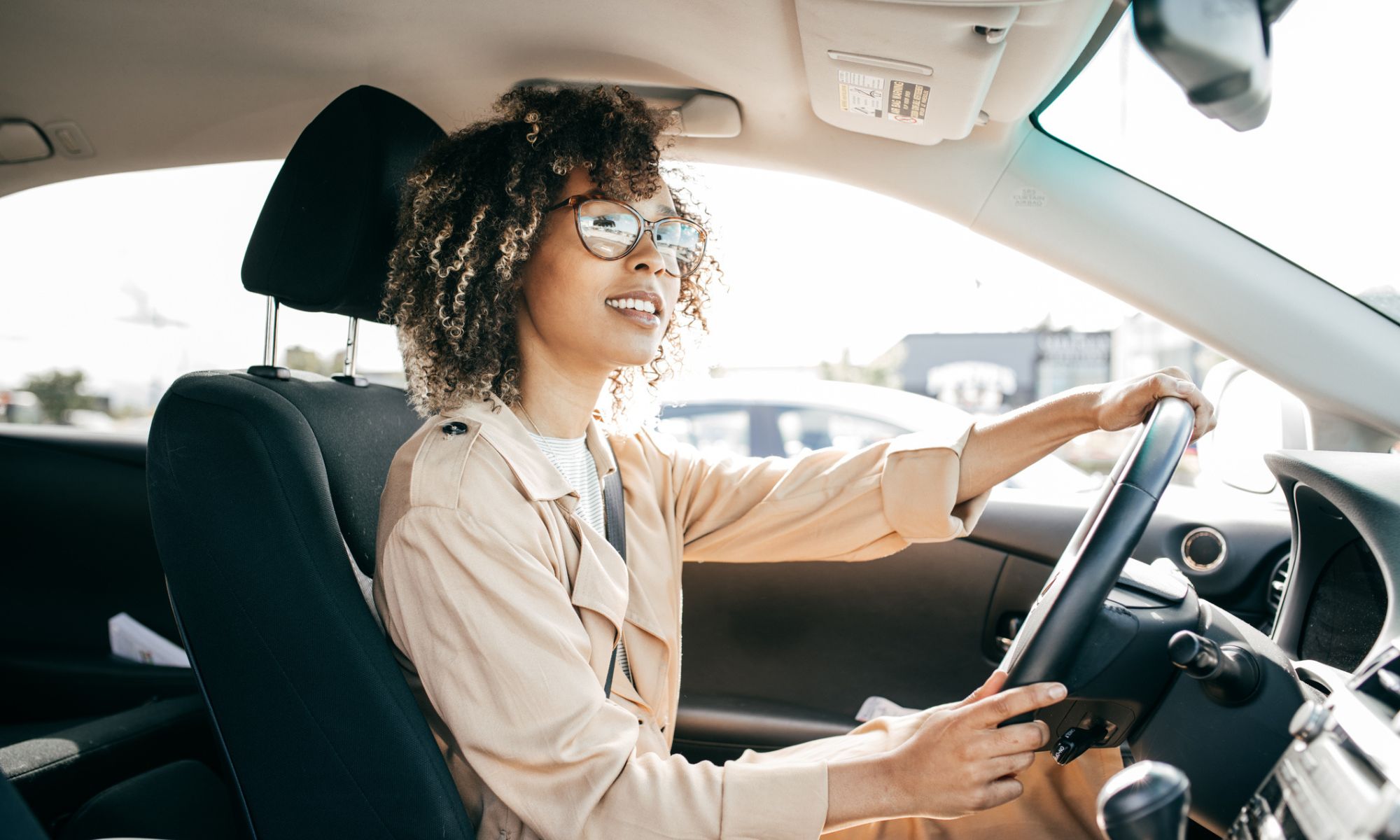 When considering the different types of car warranties, choosing one that meets both your needs and the needs of your vehicle is important. From covering key auto repairs, protection plans can save you both time and money. Learn everything there is to know about extended car warranties, along with why Endurance is the best option for your vehicle.
What Are Extended Car Warranties?
First and foremost, let's look at what exactly is an extended auto warranty. Sometimes called a vehicle service contract, depending on your location or provider, extended warranty packages are optional protection plans that you can add to your vehicle to have peace of mind out on the road.
Extended warranties can cover a variety of parts under the hood, but they typically offer coverage for electrical and mechanical components that aren't covered by the manufacturer or factory warranty. While an extended warranty may seem similar to car insurance, insurance will only cover repairs associated with natural disasters, accidents, or other similar occurrence. On the other hand, an extended warranty will cover repairs associated with normal wear and tear and even general maintenance in some cases.
Top Competitors in the Extended Warranty Space
As you can likely guess, the extended warranty field is ripe with competition. To understand why Endurance warranty is the best, it's important to break down the primary competitors to the brand, along with the various pros and cons associated with each:
Protect My Car
Protect My Car (PMC) warranty is an accredited brand in the extended warranty field. Selling warranties since 2005 and with an A+ rating from the Better Business Bureau (BBB), Protect My Car offers three main warranty plans: Supreme, Select, and Driveline. Each of these is meant to cater to a certain type of vehicle, ranging from low mileage to high mileage.
The primary benefits Protect My Car warranty offers includes:
Coverage for some high electrical components
Multiple warranty plans applicable to different drivers
Solid seven provider trusted repair network
While the above pros make Protect My Car a strong competitor among extended warranty providers, there are a couple of drawbacks to consider, most notably:
Plans are not available in Alaska, California, Hawaii, Missouri, Oklahoma, or Washington
Deductible limits vary depending on which plan you have
CarShield
CarShield has over a decade of experience providing extended warranty services to the general public. They have covered over 2 million vehicles and boast a 96% positive customer review rating. They offer six different coverage packages, ranging from near bumper-to-bumper all the way down to specialty coverage for motorcycles or ATVs. Some of the benefits of this brand include:
Multiple plans to choose from depending on how much coverage you need
Long-standing history makes CarShield an accredited brand
Strong customer reviews
Before starting to explore the coverage plans that CarShield offers, however, be sure to consider some of the following drawbacks:
With so many coverage plans, deciding on which package is right for you can be exceedingly difficult
There are a large number of gaps in the coverage for their most affordable plans
EasyCare
As one of the oldest standing brands in the extended warranty space, EasyCare has made a name for itself with the warranty coverage they've offered over the years. With respectable company values such as being authentic and caring, the EasyCare brand has grown to earn an A+ rating from the BBB. This brand offers four primary contracts: TotalCare, StatedCar, PrimaryCar, and PowerCar. The notable pros of this company include:
Solutions for consumers, agents, and dealerships alike
A number of partnered repair facility options
Multiple plans for trying to provide near factory-level coverage protection
However, some of the prominent downsides of this brand include:
By offering so many different services, the brand only dabbles in extended warranty as opposed to specializing in it
Exclusionary coverage for specific vehicle types is hard to come by
Endurance Warranty Services
Finally, it wouldn't be a fair comparison if we did not evaluate ourselves. With over $287 million in paid claims since 2012, we've helped drivers save thousands on unexpected auto repairs over the years. Endurance Warranty offers customizable plans and high-mileage coverage, but where our brand really stands out is in offering maintenance benefits as well.
Our Trustpilot rating assigned beats out much of the competition, and the fact Endurance is a direct claims administrator on most of our plans means the claims process is a breeze. Some of the notable benefits of choosing Endurance for your auto protection plan include:
Customizable coverage plans to choose from, covering everything from seals and gaskets to the engine itself
Sign-up discounts popping up regularly
Maintenance coverage for items such as oil changes and filter changes
Powerful benefits offering unrivaled additional perks
High customer satisfaction rating on major review sites
While all of the above benefits help Endurance stand out, it's only fair to look at some of the drawbacks:
Certain plans may come at a higher cost but offer more coverage
The high level of customizability to Endurance plans may not be used by all customers
Why Should You Choose Endurance?
With all of the above companies offering extended warranties outlined, let's look at the standout features of Endurance to emphasize why we are the best choice for your coverage needs:
1. 24/7 roadside assistance
Breakdowns never seem to happen at an ideal time, but the 24/7 roadside assistance offered by Endurance means you don't need to worry about fighting your way to the nearest town for help. So long as you can contact somebody, Endurance customers will enjoy 24/7 roadside help.
2. Flexible payment plans
Endurance warranty services come with flexible payment plans to ensure that monthly payments are something you can afford. Everybody should have protection for their vehicle, which is something our payment plans aim to help with.
3. Risk-free 30-day money-back guarantee
We firmly believe that you'll love your Endurance experience, but even if you don't, you won't need to worry about getting your money back. Our risk-free 30-day guarantee means you can contact us within thirty days of your purchase to get your money back with no questions asked.
4. Trip-interruption coverage
If your trip has been cut short for a certain reason, we understand how frustrating it can be. That's why Endurance will offer trip-interruption coverage so that you have one less thing to worry about in this unfortunate situation.
5. Substitute transport
While your car is in the shop, Endurance will offer you reimbursement for rental car expenses so that you don't need to think about money. So long as your vehicle meets the minimum amount of time in the shop, you're covered.
6. Parts and labor coverage
The biggest benefit of Endurance is the extensive component protection offered, with near bumper-to-bumper coverage offered on some of our plans. Additionally, covered maintenance items mean you can keep your vehicle running for years to come.
7. Accepted by any ASE Certified mechanic
Endurance plans are accepted at any ASE Certified mechanic or repair shop, meaning there are a quarter of a million technicians out there who can accept your claim.
8. Elite Benefits
Finally, all Endurance packages come with Elite Benefits, for a small activation fee, that provides you with added perks such as key fob replacement, up to $1,000 towards total loss protection, up to $500 in collision discounts, and reimbursements for up to two tire repairs or replacements in a year.
Start Protecting Your Vehicle
When it comes to saving time and money, there's no better option than investing in an extended warranty. Endurance Warranty's Supreme plan offers coverage that is near manufacturer level, providing protection for parts including the suspension, air conditioning, transmission, fuel system, and much more. Additionally, the vast coverage options Endurance offers means there's a package that can suit anybody's needs.
To find out more about how Endurance can help you, don't hesitate to contact our award-winning customer service team. Call (800) 253-8203 to request a FREE quote or shop online today!
More like this
Extended Warranty

A vehicle service contract, often referred to as an extended car warranty, can be a lifesaver should the worst happen. Rather than emptying your savings account on repairs whenever your car..

Read More

Extended Warranty

If you own a car, chances are you've received mail about car warranties. These messages come as letters and postcards urging you to buy extended coverage for your vehicle. While..

Read More

Extended Warranty

Buying a used vehicle or new car has a lot of benefits that can make your life easier and reliably get you where you need to go. When you purchase..

Read More