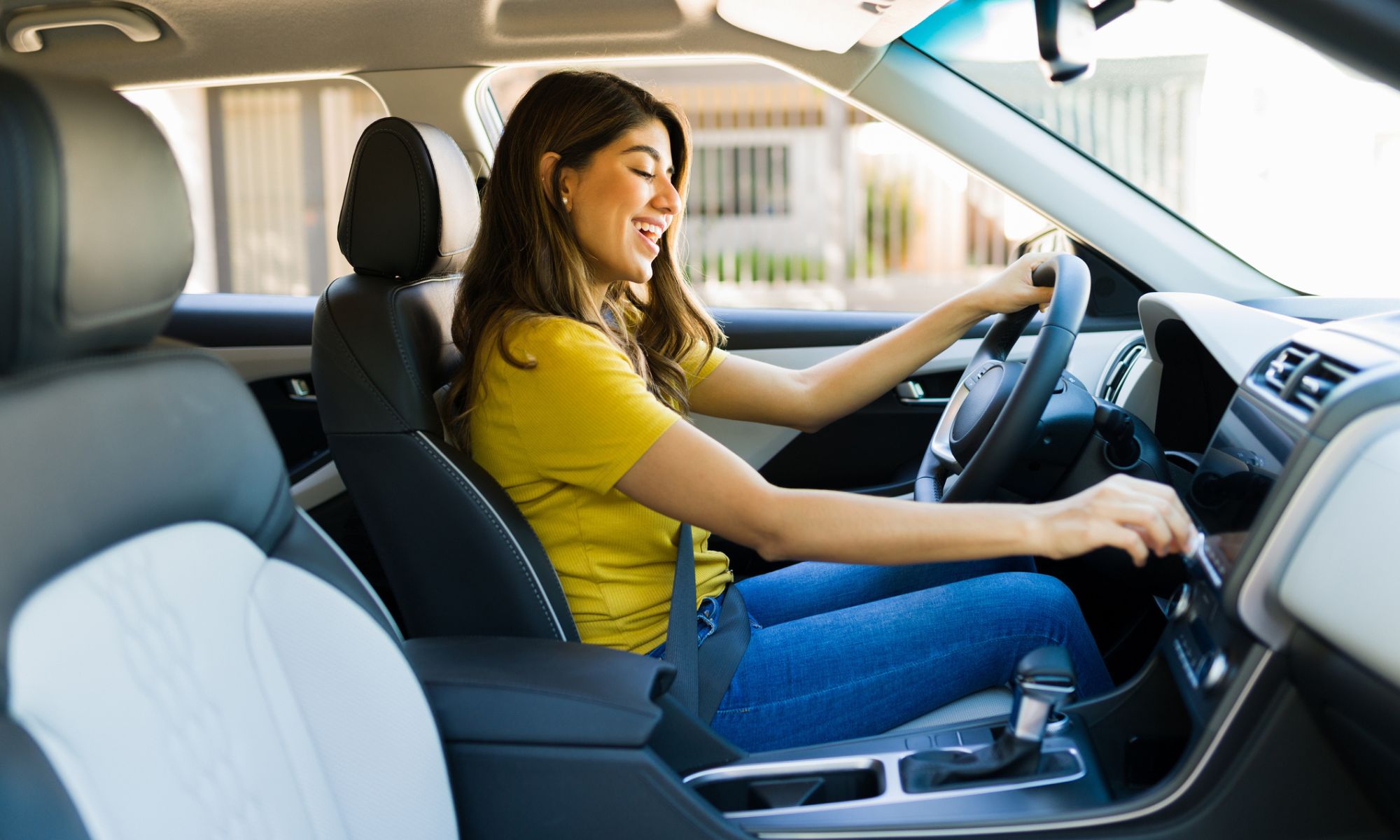 The debate over which gender is the better driver has gone on for decades. Statistically, women are actually safer drivers than men, making up less than 30% of all car accidents, according to a recent study by the Insurance Institute for Highway Safety (IIHS). However, the study reveals that women are often less confident behind the wheel, which could be due to needing the right car for their needs. Finding the right vehicle can not only improve driving confidence, but it can also provide the necessary features to enhance your lifestyle.
To help you find the right vehicle for you, we'll explore the best cars for women – directly from the female perspective.
What Features Do Women Want in a Car?
When selecting a vehicle, women aren't necessarily looking for a feminine car but are often looking to buy a safe, comfortable, and reliable car. Safety features such as airbags, anti-lock brakes, and electronic stability control are all important considerations, as are comfortable seating, a smooth ride, and minimal noise.
Reliability is also a significant factor, with women wanting a dependable car that won't require frequent repairs or maintenance. Many women also look for a vehicle with good fuel economy and one that is affordable and comes with a warranty plan, as they are often the primary decision-makers when purchasing a car. Some women may also take brand loyalty into account when selecting a vehicle, although this is often not the deciding factor.
5 Factors to Consider When Buying a Car
When car shopping, there are a few factors that every driver should consider, such as your car buying budget, the type of vehicle that best suits your lifestyle, and the fuel efficiency of the car. However, there are a few additional features that women should consider when car shopping. These features may be more important to them than their male counterparts. Examples include the size and layout of the car, the seating position, and the ease of entry and exit. It is also essential to think about the car's visibility, the type and number of airbags, and the security and convenience features, such as keyless entry, interior lighting, and heated seats.
These are a few more features that are often important considerations:
1. Reliability
Having a reliable car is an essential part of modern life. Whether you're using your vehicle to commute to work, run errands, or take a road trip, having a dependable car makes getting where you want to go easier and safer. Knowing that your vehicle will start up and get you to your destination without mechanical breakdowns provides a great sense of security and peace of mind. Owning a reliable car enables you to have the freedom to go where you want, when you want, without worrying about anything going wrong.
2. Adjustable Seating
An adjustable driver's seat can make a world of difference in driving securely and confidently. Customizing the seat to your body type can create a more comfortable and efficient driving experience by allowing you to move the seat to a better viewing angle of the side mirror and the road ahead. Having a better view of what is happening around you keeps you safer on the road. The adjustable driver's seat also supports a better posture, allowing you to control the vehicle better and remain alert. In addition, with an adjustable driver's seat, you can improve your ergonomics by adjusting the lumbar support for extra comfort and reducing fatigue during long drives.
3. Cargo Space
Ample cargo space is essential for many women with busy lifestyles, especially those with children. Having enough space to store groceries, sports equipment, pet supplies, and luggage is necessary for trips and outings, whether you're running errands or going on vacation. Cargo space also allows you to transport oversized items like furniture or sports equipment, making it an excellent choice for those who enjoy outdoor activities such as camping or hiking. With the right cargo space, you can easily transport everything you need for your next adventure.
4. Seating
When car shopping, many women take into consideration the number of seats available in the vehicle. Having the right amount of seats for different occasions is important, whether it be for riding solo, accommodating a family, or taking a road trip with friends. Therefore, ensuring enough seating for everyone riding in the car is a priority for many women when purchasing their vehicle.
5. Safety Features
Car safety is a top priority for women, who prefer cars with a variety of safety features, like advanced airbags, blind spot monitoring, lane departure warnings, rearview cameras, and automatic emergency braking. In addition, women often prioritize cars with good crash test ratings, anti-theft systems, and other features that can help keep them safe while driving.
Best Cars for Women in 2023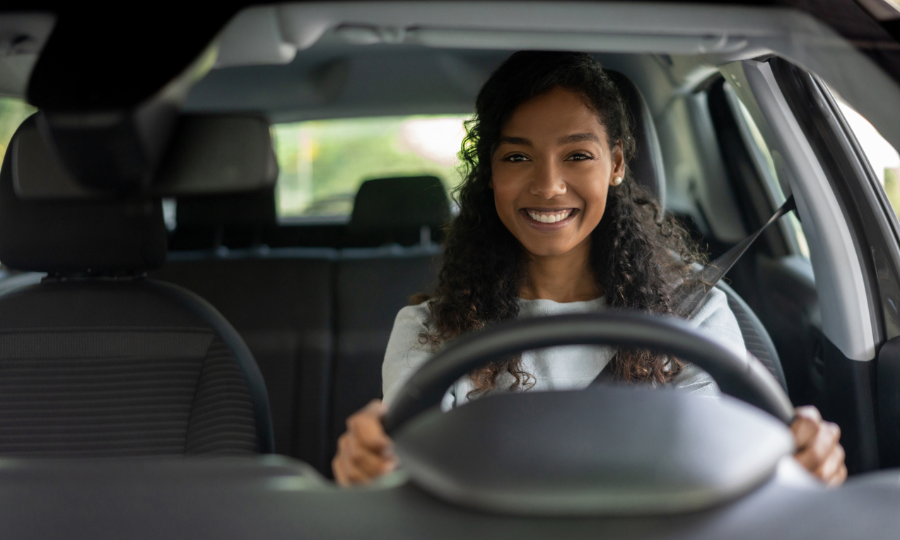 When selecting cars, we considered a variety of factors, including safety, comfort, and reliability. We also emphasized fuel economy and customizable features to meet different needs and preferences, ensuring that the cars we chose could be enjoyed by a wide range of drivers, regardless of their lifestyles.
Kia Forte
The Kia Forte is an excellent vehicle choice for women for multiple reasons. First, the Forte offers an impressive list of features at a reasonable price. It has an upscale interior design that is both comfortable and stylish, as well as a long list of safety features such as a rearview camera and lane-departure warning system. Additionally, the Forte has several fuel-efficient engine options, so it's easy for women to find one that fits their budget and driving needs.
The Kia Forte is also a great vehicle choice for women because of its practicality. Its compact size makes it easy to maneuver in tight spaces, while its roomy interior provides plenty of room for passengers and cargo. Furthermore, the Forte is relatively inexpensive to maintain, so women don't have to worry about spending too much money on repairs and regular maintenance.
Ford Fiesta
The Ford Fiesta is a good choice for women because it combines style, safety, and affordability. It is sleek and stylish, with a modern look that is sure to turn heads. The Fiesta also offers great value for money, with a wide range of options and trim levels, making it a highly customizable vehicle. The Fiesta is also known for its excellent fuel economy, helping to keep costs down for its owners.
The Fiesta is also known for its safety features, which are especially important for female drivers. The Fiesta offers a range of safety features, including airbags, lane-keep assist, and a rearview camera, making it one of the safest vehicles on the market. It also includes several advanced safety features, such as blind spot monitoring and lane departure warning, helping to keep its drivers safe. Additionally, the Ford Fiesta has a low insurance cost, making it an affordable car option.
Finally, the Ford Fiesta offers a comfortable ride experience. The car has many features that make it an enjoyable drive, such as a spacious interior with comfortable seating, easy-to-use controls, and a smooth, quiet ride.
Nissan Versa
The Nissan Versa is a great vehicle choice for women for a variety of reasons. First, it is a reliable and affordable vehicle, great for those on a budget. The Versa is also one of the most fuel-efficient cars on the market, with an impressive fuel economy of up to 40 miles per gallon, making it an excellent choice for drivers looking to save money on gas.
The Versa also offers a comfortable, roomy interior and plenty of modern features. In addition, it has advanced safety features such as blind spot monitoring, lane departure warning, and rear cross-traffic alert, making it a safe choice for female drivers.
The Versa's stylish design and customizable options make it ideal for drivers looking to make a statement. It has a sleek exterior with various color options and trims to suit any personal style.
Honda Accord
The Honda Accord is an excellent vehicle for women due to its excellent safety ratings, fuel efficiency, and reliability. In addition, the Accord is known for its superb crash test ratings. Its Advanced Compatibility Engineering body structure helps absorb and disperse energy in a collision, keeping you and your passengers safe in the event of an accident. It also offers great value for money, as it is one of the most affordable options in its class.
The Honda Accord is a great choice for those looking for a reliable and efficient vehicle. It has a 1.5L turbocharged engine that provides plenty of power while also being very fuel-efficient, giving you the best of both worlds. In addition, the engine provides a smooth and comfortable ride, making city driving enjoyable.
The interior of the Honda Accord is also highly rated, offering a variety of features, such as dual-zone climate control, Apple CarPlay/Android Auto integration, and a modern infotainment system.
Hyundai Tucson
The Hyundai Tucson is a great vehicle choice for women for many reasons. First and foremost, it is incredibly safe and reliable. The Tucson is equipped with advanced safety features like blind spot detection, lane-keep assist, rear cross-traffic alert, and automatic emergency braking. It also has a 5-star overall safety rating from the National Highway Traffic Safety Administration.
Additionally, the Tucson has a quality interior with a comfortable ride and plenty of cargo space. It also offers an impressive range of technology features like Apple CarPlay, Android Auto, and Bluetooth connectivity.
The Tucson is both affordable and efficient. It has a starting MSRP of just over $23,000, making it an excellent value. Additionally, the Tucson is powered by a 2.0-liter four-cylinder engine that delivers an impressive 25 mpg city and 30 mpg highway.
Finally, the Tucson is stylish and versatile, featuring a modern and attractive design with a variety of colors and trim levels. It also has great off-road capabilities and can easily tackle any terrain.
Endurance Can Help You Make It to Your Destination Safely
Choosing a car isn't all about picking out the most popular cars for females. When selecting the right vehicle, regardless of whether you're a woman driver or not, it's important to choose the car that best fits your needs, lifestyle, and budget. In addition, you should find a reliable car that can safely get you from one place to another. Additionally, having a reliable and comprehensive extended car warranty, such as an auto protection plan from Endurance, can provide an extra layer of security.
An auto protection plan, also known as a vehicle service contract (VSC), can provide you with the essential protection and peace of mind you need to feel safe and secure on the road. Auto protection plans from Endurance Warranty provide comprehensive coverage that can save you from expensive car repair bills, giving you the confidence that you'll never be left stranded with a broken-down vehicle. Although not technically an extended warranty since only a manufacturer can extend the factory auto warranty as it expires, Endurance coverage plans provide financial protection against costly repair bills that break down over time through normal wear and tear.
Endurance Warranty plans are affordable, covering a wide range of parts, including the engine, transmission, drive axle, suspension, electrical components, and more, with a variety of flexible plans with different levels of coverage, so you can choose the one that best fits your budget.
No matter which plan you choose, you'll also enjoy a suite of additional perks, such as coverage for towing and rental car expenses, as well as 24/7 roadside assistance, at no additional cost. You can even boost your savings by activating the Elite Benefits, which include coverage for tire replacement or repair, key fob replacements, collision discounts, and more. Best of all, every plan also includes a 30-day money-back guarantee, so you can be sure you're getting the coverage you need.
Endurance Warranty plans are transferable. If you choose to sell your car, you can offer protection to potential buyers. This gives them added peace of mind when purchasing your vehicle, potentially increasing the vehicle's value. With an Endurance Warranty auto protection plan, you can rest assured that your car is protected in case of an unexpected repair.
Our award-winning customer service team is available to answer any questions you may have and provide you with a FREE quote. Call us at (800) 253-8203 or shop online today.
Interested in reading more? The Endurance blog is an excellent resource for car owners and to find answers to frequently asked questions.
More like this
Make/Model

If you're the owner of a Honda Accord, you certainly aren't alone. The brand has a great reputation for producing some of the most reliable cars on the road, with..

Read More

Make/Model

The last thing any Ram driver wants is to hear an odd noise while driving down the road, followed by a mechanical issue within their vehicle. Unfortunately, mechanical breakdowns are..

Read More

Make/Model

Finding yourself in the position where you are notified of a recall affecting your vehicle is never a fun situation, but it should require immediate action on your part. Depending..

Read More