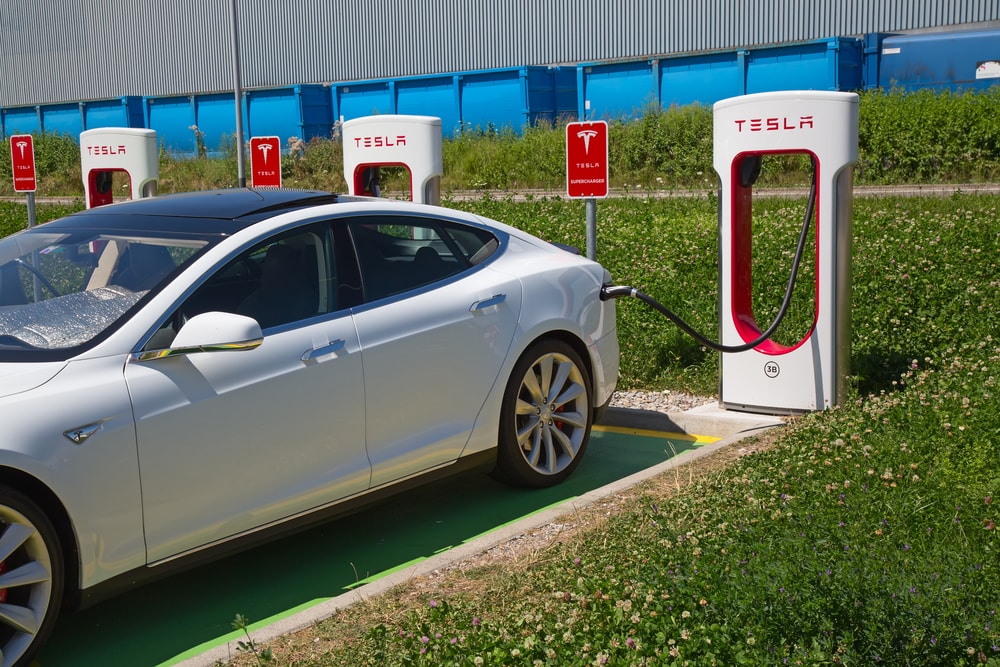 Tesla is arguably the most prolific name in electric vehicles. However one of the issues that seem to be keeping many from adopting EVs has been the lack of available spots to recharge vehicles. Now Tesla is responding to the matter by announcing a new program. This program would put expand their network of charging stations, focusing on the downtown Boston and Chicago areas. One representative from Elon Musk's company stated the goal was to put more EV chargers to be available to city residents and/or those who work in the city. Many of whom would not have immediate access to home or workplace charging.
Where Will the Tesla New Superchargers Be Located?
Tesla announced that they will be putting the Supercharger stations strategically across urban areas. Representatives noted that spots would be located near supermarkets, shopping centers and downtown districts. This strategy is to allow EV drivers to conveniently charge their cars in the same time it takes from them to run daily tasks and errands. The price to use this network of charging stations would be the same as their current Superchargers. They will still cost significantly less than the average US price of gasoline.  Expanding the network of EV charging stations may in fact be the most important step in the push for less reliance on gas vehicles.
Many customers have completed surveys, according to Popular Mechanics, that there are still big hurdles in the push to adapt EV tech. Many city residents note the difficulties of owning a vehicle in an urban area. The site Jalopnik notes that for all the talk of how EVs are ideal for city life, it is still more convenient to own and operate a Tesla if you own a home with a garage where you can charge it yourself. This is opposed to living in the heart of the city where it is more difficult to find parking let alone a spot to recharge.
A Major Move from Tesla and a Welcome Change for EV Drivers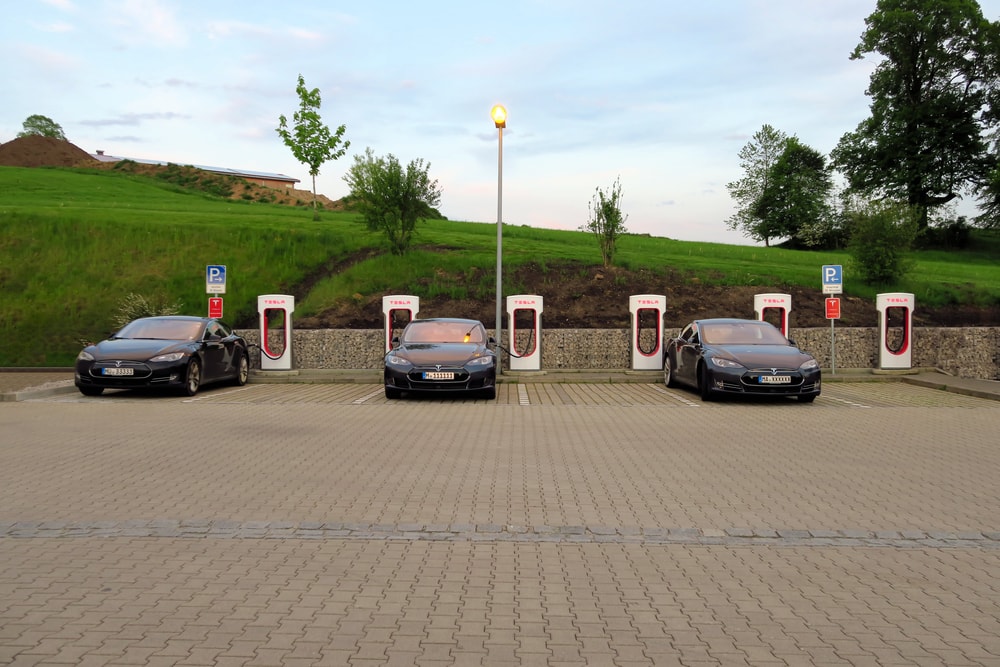 For the time being, Tesla has placed most of the superchargers in their network along highways for the convenience of drivers on long commutes. Some have been locates near hotels and restaurants to allow owners to charge a little bit away from home. EVs from Tesla and EVs in general want to live up to the promise of cooperating with city life. And that would require more charging stations. Specifically, that means more charging stations in the center of metropolitan areas.
The timing for Tesla is somewhat ideal. This is because their lower-priced Model 3s are just now starting to roll of the factories. They hope that it will be adopted by many. However one stopgap on the road to getting the Model 3 out was taking hundreds of thousands of reservations. That was don to ensure there would be enough charging infrastructure. These are necessary to support hundreds of thousands of EVs reserved or sold that would soon be hitting American roads.
This push for larger EV charging infrastructure is not exclusive to Elon Musk's company. Swedish automaker Volvo, British automaker Jaguar and German automakers Mercedes-Benz and BMW have made pushes to electrify their entire lineups. Most of these companies believe it will happen in the next five years or so. It is notable that not all of these cars will be pure EVs and instead be ordinary hybrids. However any push into EVs over fossil-fueled cars will in fact demand charging stations built all across the US.
More like this
News

As we transition away from combustion engines, electric vehicles (EVs) continue to dominate the automotive conversation. The latest development involves Honda's joint venture with General Motors to co-produce affordable electric..

Read More

News

There are a number of important components that allow your vehicle to operate, and each individual piece serves a purpose. Given the intricacies of these pieces, the value is naturally..

Read More

News

For decades, used cars have been the go-to solution for budget-conscious buyers. American shoppers could readily find quality second-hand vehicles for under the average price of $20,000 at most dealerships...

Read More