Protect your vehicle with custom coverage from Endurance.
Shop Now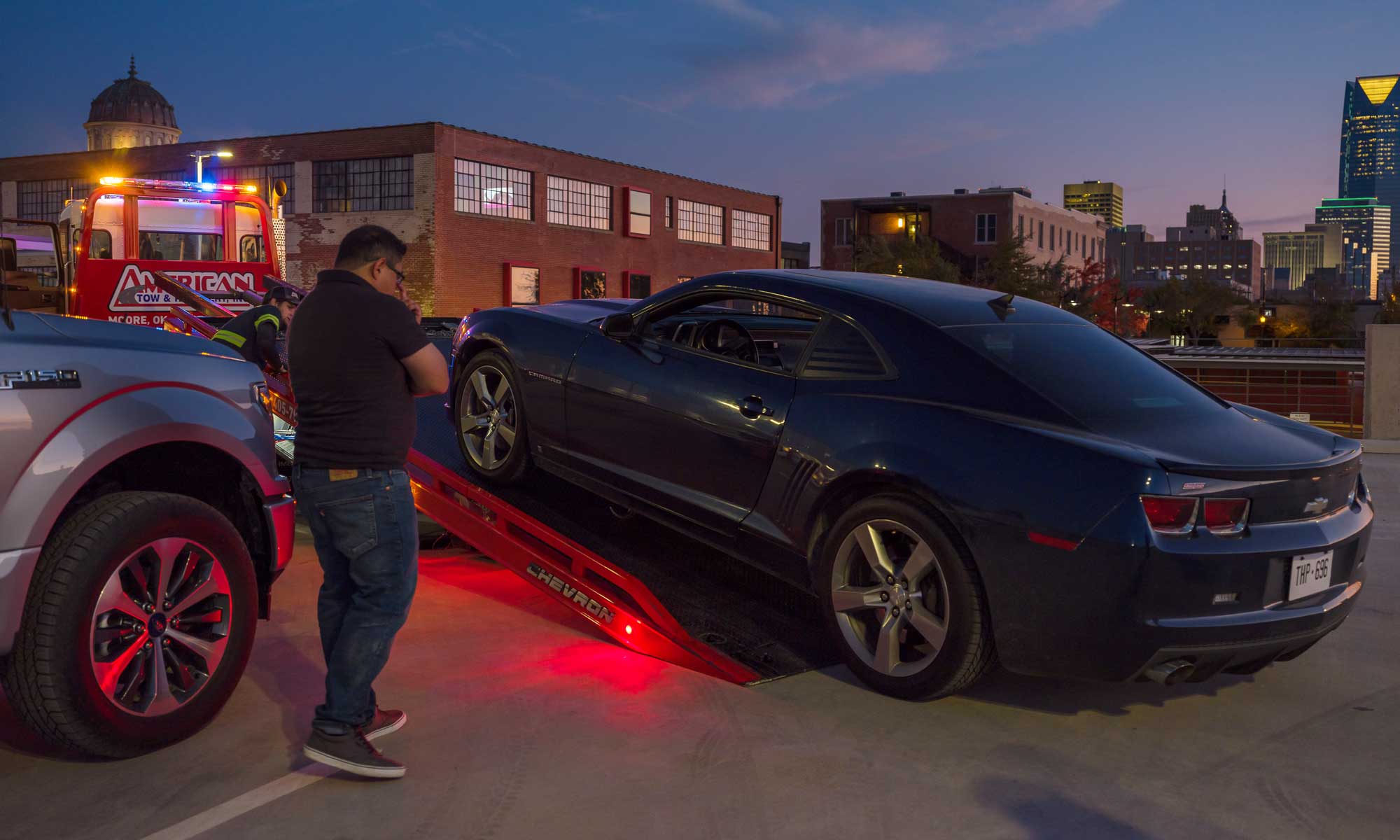 A dealership-backed manufacturer's warranty often expires long before the odometer hits the 100,000-mile mark. If that has happened to you and you don't have an extended car warranty set in place, you run the risk of paying out-of-pocket for costly repairs.
Although all vehicles are manufactured to last you well over a decade, finding reliable extended auto warranty coverage as your vehicle ages are becoming increasingly difficult—that is until now. With the average age of vehicles on the road being nearly 12 years old today, providers like Endurance vehicle protection has worked hard to offer comprehensive coverage for those with cars over 100k miles to help alleviate the financial burden of owning a vehicle. From new car owners to those who are looking to keep their vehicle for a while, there's a plan for you.
What Are My Extended Warranty Options?
Finding the right extended warranty for a high mileage vehicle is now easier than ever. We've compiled the warranty companies to consider when shopping for auto protection. 
Endurance Select Premier Coverage
Select Premier is designed for those with up to 150,000 miles on their car and looking for premium auto protection. What makes this plan different from others? Not only are select lubricated internal parts of the engine, transmission, and drive axle assembly covered, but you also gain access to Endurance warranty benefits. 
This package also covers common repairs, such as:
Engine 

Heating

Cooling

Electrical

Drive Axle

Transmission

Air Conditioning
There are also other levels of coverage to consider if you're looking for total protection on your vehicle. Compared to other warranty providers, Endurance offers the most for the price you pay. All plans come with roadside assistance, rental coverage, trip interruption coverage, and a year free of Endurance Elite. 
CARCHEX Gold
CARCHEX offers a gold coverage package that can cover vehicles up to 10 years old or 250,000 miles. With similar coverage options, this package covers common repairs such as:
Engine

Heating

Fuel Delivery

Electrical

Steering
The CARCHEX Gold package is structured specifically for vehicles with over 60,000 miles and tailored for this mileage's common repairs. However, most of their protection plans are administered through other parties, which can impact the overall process of filing a claim when experiencing a breakdown.
CarShield
CarShield's Platinum coverage protects your vehicle for up to 200,000 miles. Many of the same parts are covered as above, with additional coverage on the following:
Audio Center

Suspension

Turbo Charger

Sealing Boots

Cooling System
While all of the above options are options to consider, Endurance's Select Premier option is the best-extended warranty option when looking at pricing and benefits. See for yourself why customers love Endurance vehicle protection.
Why Do I Need an Extended Warranty for a High-Mileage Car?
Extended warranty plans, also known as vehicle service contracts, protect a vehicle after expiring the original factory warranty. The coverage level varies depending on which plan you go with, but most cover mechanical breakdowns and offer everyday driving benefits. 
Extended warranty options now cover oil changes and annual tire rotations, like EnduranceAdvantage™, which offers up to $3,500 in maintenance coverage. 
Learn more about your options today by requesting a free, no-obligation quote.
Is a Used Car Extended Warranty Worth It for Cars Over 100K Miles?
Used vehicles now regularly reach the 200,000-mile mark, meaning repairs and maintenance expenses are adding up year-over-year. 
Without an extended auto warranty in place to cover repairs, you'll be responsible for costly bills that can range anywhere from $2,000 to over $4,000—not including gas, maintenance, and car insurance.
The right vehicle protection plan not only provides peace of mind but can help keep your car on the road much longer with covered maintenance. Regularly following a recommended maintenance schedule helps elongate the lifespan of various components like your engine and transmission. 
You may have received a factory warranty when initially purchasing your vehicle, but if you're close to 100k miles on the odometer, your plan is likely expired already. An extended car warranty paired with auto insurance guarantees both you and your vehicle are protected. 
Questions to Ask When Shopping for an Extended Auto Warranty
When talking to various third-party warranty providers, there are essential questions to ask to help you make the right purchase decision. 
What are the exclusions and inclusions of the warranty?

Does the quoted price include a

powertrain warranty

or bumper-to-bumper coverage?

How much is the

deductible

?

Can I easily transfer my extended warranty to someone else?

What are the voiding factors of the warranty?

How does this

car warranty company

compare to others? 
Asking these questions and addressing any concerns you may have ensures you're investing in the best-extended auto warranty.
Top 10 Repairs for Cars With Over 100k Miles*
You know your vehicle is likely to need unexpected repairs once over the 100k mile mark, but which ones exactly? Our experts analyzed Endurance's internal claims data to highlight the top 10 common repairs vehicles over 100k have experienced this past year.
Compressor:

Up to $2,919

Alternator:

Up to $1,785

Transmission Replacement:

$11,353

Starter Motor:

$1,803

Water Pump:

$2,013

Condenser:

$1,004

Primary Fuel Pump:

$3,668

Engine Mount (Front):

$2,013

AC Hoses:

$2,416

Engine Mount (Front Left):

$2,752
Considering most Americans have $1,000 to $5,000 in savings, experiencing just one of the above repairs can wipe out one's emergency fund. 
To avoid that from happening, consider investing in an extended warranty that helps cover both parts and labor. Get started today to gain peace of mind and learn more about your options. 
Maintenance to Perform on Your Older Car
Beyond investing in an extended warranty package, there are a few everyday maintenance items that anybody with an older car should do.
Get an oil change

—Experts recommend that you should get an

oil change

at the frequency stated in your owner's manual. For most vehicles, this falls somewhere in the range of three to six months. 

Check if you're in need of a safety inspection

—Depending on your state, a vehicle inspection may be required annually or after a few years. Not receiving an emissions test could result in penalties or denial of re-registration.

Get a tire rotation

—

Your should rotate your tires every 3,000-5,000 miles, depending on the wear and tear. Save time by combining an oil change with a tire rotation on your next trip to the repair shop. 

Replace worn wiper blades

—While it may seem like a small repair, replacing worn-out wiper blades can help prevent an accident on rainy days. 

Get an alignment check

—Keeping your tires properly aligned can save your suspension system in the long run. 
Benefits of an Endurance Warranty
Endurance extended warranty does more than providing reliable breakdown coverage. All protection plans also come with unrivaled benefits you can't find anywhere else:
24/7 roadside assistance

—Breakdowns never occur when you expect, but Endurance roadside assistance means there will always be someone ready to help. From towing to fuel delivery, they are ready to help you as soon as possible.

Endurance Elite Membership

—

Endurance Elite Membership

 comes with all protection plans, which offer everyday driving benefits you can't find anywhere else.

Maintenance coverage with EnduranceAdvantage™

— Receive up to $3,500 in maintenance coverage in addition to Endurance breakdown protection with our newest protection plan.

Team of ASE-certified repair shops

—Need a repair done but don't know where to go? Endurance customers gain access to an extensive network of 

ASE-certified repair shops

 through RepairPal. 

Low Deductible & Monthly Payment Plans

—Our team helps you get personalized coverage that meets your needs and aligns with your budget. We can help you find the right deductible for you while still ensuring you're protected from repair bills.
Protect Yourself From Car Repairs With Endurance
With the average lifespan of cars increasing every year, there's a higher chance you'll experience a breakdown. An extended warranty helps put money back into your pocket and gain peace of mind with reliable breakdown protection.
With helpful benefits through our Select Premier plan, you can get unmatched coverage for vital components under the hood. Plus, all Endurance plans come with a 1-year Endurance Elite membership that offers everyday driving perks and is backed by a 30-day money-back guarantee. 
Visit the Learning Center for more information on popular cars like Toyota, Honda, Ford, and more.
*Claims paid as of 12/31/2020
More like this
Extended Warranty

Buying a used vehicle or new car has a lot of benefits that can make your life easier and reliably get you where you need to go. When you purchase..

Read More

Extended Warranty

Owning a car can present many opportunities for travel, convenient commutes, and much more. Your vehicle will get you where you need to go, but only if you take care..

Read More

Extended Warranty

Every driver wants to find new ways to cut the cost of car ownership. Whether it's doing DIY maintenance or picking up a car detailing kit, there are plenty of..

Read More