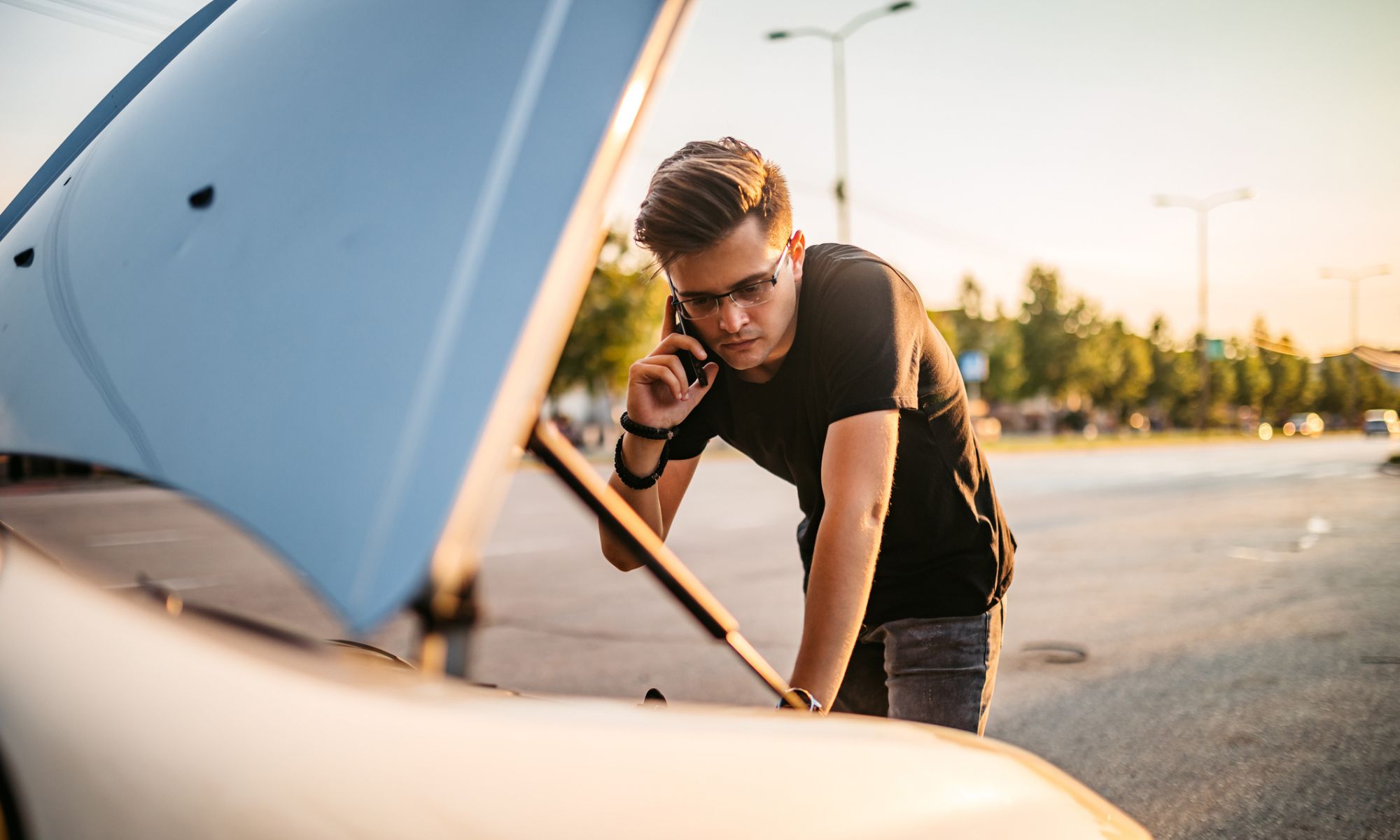 Purchasing a pre-owned vehicle is a wise investment that allows many drivers to get more for their money. With proper upkeep, a used car can last for a long time. On the other hand, repairs and standard maintenance become more necessary on an older vehicle. Eventually, every car needs repairs, even notoriously reliable Honda models. However, with the right auto warranty plan, you can enjoy peace of mind knowing you're financially protected against unexpected expensive car repairs.
How to Get the Most Out of Your Honda Factory Warranty Coverage
To get the most out of your Honda warranty coverage, you need to know what is included. When you buy a new Honda from a dealership, it comes with bumper-to-bumper warranty coverage. The Honda factory warranty, known as the Honda New Vehicle Limited Warranty, covers repairing or replacing parts that fail due to manufacturing defects for up to three years or 36,000 miles (whichever occurs first).
The Honda warranty covers a variety of components, including the engine, transmission, emissions, and other major systems. It also comes with additional perks and concierge services, such as 24-hour roadside assistance, including jump-starting, flat tire changing, lock-out assistance, and towing.
Honda warranty coverage also includes the following:
Powertrain Limited Warranty: Includes routine maintenance and repair of the major parts of the vehicle, such as the engine, transmission, drive axle, and safety restraint system (seat belts), for up to five years or 60,000 miles, whichever happens first.
Corrosion Limited Warranty: Covers corrosion perforation of the sheet metal on the vehicle during the first 5 years, regardless of the mileage. This warranty covers any corrosion damage that may cause the sheet metal to perforate from the inside out, not caused by external factors such as improper maintenance, improper installation, or exposure to salt or other corrosive elements.
Accessory Limited Warranty:  This warranty covers genuine Honda accessories purchased and installed when you buy the vehicle and is valid for up to 3 years or 36,000 miles.
Replacement Parts Limited Warranty: Replacement Parts Limited Warranty: Honda has a one-year warranty on all Genuine Honda Parts purchased and installed by an authorized Honda dealer, which includes labor and part replacement.
Available Extended Car Warranty Coverage Options
Purchasing a new vehicle with a factory warranty is a great feeling. Unfortunately, however, the manufacturer's warranty will end eventually, meaning you will have to pay out of pocket for repairs. Additionally, a used car might be more economical, but the factory warranty would not apply. Fortunately, other auto service contract coverage options offer many advantages for those excluded from the factory warranty.
Honda Care Warranty
The Honda Care plan is an extended warranty program offered by Honda that provides additional coverage and protection once the original factory warranty has lapsed. By agreeing to the Honda Care vehicle service contract, Honda helps customers avoid costly repair bills as their new car ages. However, the vehicle must be within the original factory warranty to be eligible.
Honda Care plan terms range from 5 years/60,000 miles to 8 years/120,000 miles. The plan offers various coverage levels, depending on your vehicle's model. Customers can choose an extended warranty plan that meets their needs, budget, and component coverage. Some cover the engine, transmission, electrical systems, and parts like brakes, suspension, tires, and more. Some warranty options also cover certain labor expenses associated with repairs.
However, no matter which you choose, these are limited plans, and you may not find it worth the extra cost. As with any vehicle service contract, it is essential to read the fine print of the Honda Care contract to understand exclusions and details.
Honda Certified Pre-Owned Warranty
If a used car or truck is deemed Certified Pre-Owned by a Honda dealership, it may be eligible for a Honda Certified Pre-Owned Warranty. The Honda vehicle must be well-maintained, under six years old, and have fewer than 80,000 miles. In addition, a Honda Certified Pre-Owned Vehicle must pass a thorough 182-point inspection to qualify.
For eligible vehicles, Honda provides a 7-year/10,000-mile Limited Powertrain Warranty, known as the HondaTrue Certified Pre-Owned Warranty, giving its buyers confidence in their used car purchase. Extended warranty coverage includes major engine and transmission components but excludes standard maintenance items, glass, and interior. Any part covered deemed faulty will be repaired or replaced by Honda.
Two coverage tiers are available. Additionally, a third, short-term option is available for used vehicles. Honda owners may also add on Honda Care Certified Additional Coverage, which includes perks such as roadside assistance, lock-out protection, towing, and more. Each service contract covers different parts for different term periods, so choosing one that fits your needs with minimal exclusions is important.
Third-Party Auto Protection Plans
Unfortunately, many Hondas no longer qualify for Honda warranty options due to plan limitations and exclusions. However, there may be another solution that may be better suited. Through third-party car warranty companies like Endurance Warranty, CarShield, and CARCHEX, car owners can enjoy near-factory-like warranty coverage plans.
These vehicle service contracts still provide financial protection against repair costs related to mechanical breakdowns, defects, and broken parts due to aging and wear and tear. Third-party car warranty coverage options protect most parts and components, including the engine, transmission, brakes, suspension, electrical systems, and even select aftermarket parts. Depending on the plan, coverage may also include regular vehicle maintenance.
In addition, these plans also come with additional features and benefits, such as roadside assistance, rental car reimbursement, towing, and more. These warranties can be purchased for a wider variety of makes and models, providing an affordable and reliable way to protect against expensive repair costs with minimal exclusions.
How to Get the Most Out of an Auto Protection Plan
Extended auto warranties are a wise investment for many car owners. Auto protection plans can provide peace of mind, as they can absorb costly repair and maintenance costs. However, it is important to use them correctly to get the best results to adequately care for the car and maximize the plan's benefits. Here are some tips to help you get the most out of your extended warranty coverage.
1. Research Warranty Options
When considering an extended warranty or auto protection plan, it is essential to research to compare coverage plans, investigate warranty providers, and read customer reviews. Additionally, consider the length of the warranty, what it covers, the cost, the company's response if something goes wrong, the type of vehicle you own, and how much coverage you need. This information lets you decide which plan best suits your needs and budget.
2. Know What's Covered in Your Contract
Maximize the benefit of an auto protection plan by familiarizing yourself with the plan's terms and conditions. For example, learn the types of covered repairs and damages the plan covers, the amount of money you'll need to pay out of pocket before the plan kicks in (known as the deductible), and the term lengths. Knowing these details will help you make an informed decision when selecting a vehicle protection plan that meets your needs.
3. Read the Fine Print
It is essential to thoroughly read and understand the terms and conditions of any vehicle service contract before committing to it. Ensure that all services covered apply to your vehicle year, make, and model. Carefully review any exclusions and restrictions and any additional hidden fees that may be charged. Ask questions if something needs to be clarified or corrected. Taking the time to understand the contract will help ensure you get the best value for your money.
4. Perform Routine Maintenance
Regularly maintain your car to ensure it is running properly and reduce the risk of unexpected issues. Routine maintenance can include oil changes, tire rotations, brake inspections, spark plug replacements, and other essential services. Failing to keep a standard maintenance schedule can void some service contracts.
Endurance Standard Benefits and More
Endurance Warranty is a third-party provider that offers a wide variety of customizable auto protection plans that include more makes, models, budgets, and driving styles, even those that have been excluded from other companies. As a result, drivers with high-mileage vehicles, older cars, high-end luxury vehicles, cars with salvage or rebuilt titles, Canadian grey market vehicles, and even drivers who use their cars for commercial purposes, such as ride-share or delivery services have found plans to protect their vehicle with Endurance Warranty at a budget they can afford.
With many coverage options available, most drivers can find one that matches their needs, from basic powertrain coverage to comprehensive coverage. No matter which plan you choose, you can rest easy knowing that a risk-free, 30-day money-back guarantee backs every plan. If you decide that the plan isn't the right fit for you, you can easily cancel within the first 30 days. Plus, if you choose to sell your vehicle while your coverage is active, your plan is transferable to the new owner, which increases your selling power.
Every plan offers the peace of mind that comes with having an extended car warranty, knowing that you're financially protected when something breaks. Not only that, but every plan comes standard with a suite of additional perks, including 24/7 roadside assistance, trip interruption coverage, rental car reimbursement, and more. For drivers looking to save the most money, you can boost your savings with a year's worth of FREE Endurance Elite benefits. With a small activation fee, you'll enjoy benefits like tire replacement or repairs, key fob replacements, and more.
Finally, unlike most warranties, Endurance vehicle service contracts are all handled by Endurance. Our award-winning customer service team is there to help you throughout the claims process to get back on the road as quickly and safely as possible.
Explore Vehicle Service Contracts
You work hard for your money, so ensure you're getting the most out of your car warranty or auto protection plan. Protect your vehicle investment to keep it running smoothly for as long as you own your vehicle.
Call (800) 253-8203 to request a FREE auto protection quote. Additionally, you can shop online now to find a plan that fits your needs and budget. Learn more about Honda extended warranties and get answers to your frequently asked questions with the Endurance blog. Explore helpful topics such as Honda maintenance costs, common Honda repairs, and other easy-to-drive vehicles.
More like this
Extended Warranty

When driving on roadways around the world, the thing most car owners fear is being involved in an accident. However, mechanical breakdowns are the thing that every average driver should..

Read More

Extended Warranty

Every car owner knows how important it is to keep their vehicle in the best possible condition at all times. This means making sure that you are getting the proper..

Read More

Extended Warranty

Driving down the road only to experience an issue with your vehicle's steering capabilities is a terrifying experience, regardless of if you are driving a new vehicle or an old..

Read More