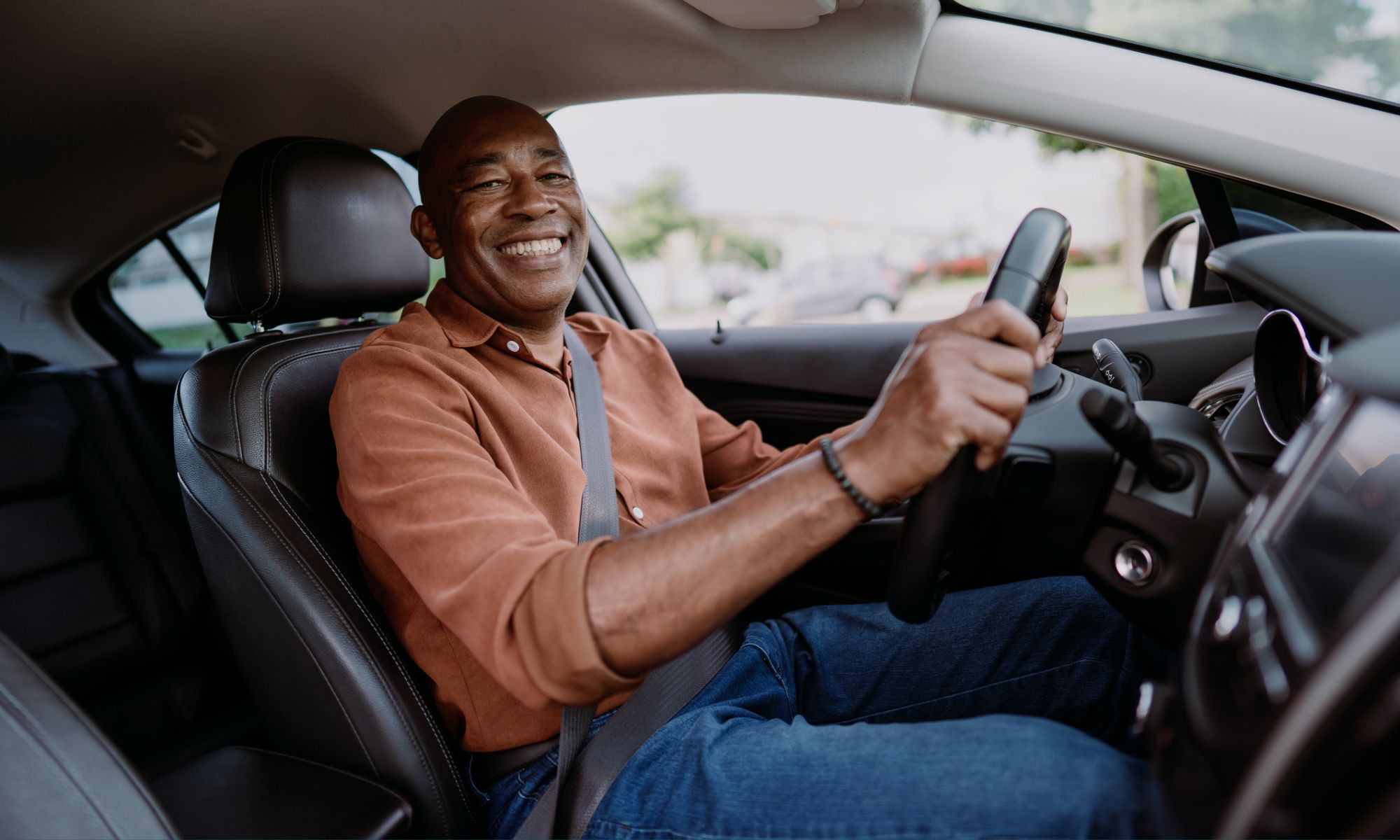 As a used car owner, keeping your vehicle maintained is vital to preventing costly repairs. While sticking to your vehicle's maintenance schedule is a great way to keep your vehicle running at its best, sometimes parts fail unexpectedly, leaving you with a costly repair bill if your car isn't under warranty.
If your manufacturer's warranty has expired, you can still get factory-like coverage with a car extended warranty. Let's look at what an extended warranty is, what it covers, and why you should get a free quote on coverage.
What Is an Auto Protection Plan or Extended Warranty?
An auto protection plan, or an extended warranty, is a service contract that provides additional coverage for a car after the manufacturer's warranty has expired. It offers drivers peace of mind when it comes to expensive repairs and maintenance costs. The plan will cover parts and labor for any repairs needed due to normal wear and tear, along with other benefits such as roadside assistance, rental car reimbursement, and even travel interruption protections. Many auto protection plans also come with additional coverage options like tire rotations, oil changes, and tune-ups included at no extra cost.
Auto protection plans are usually offered by dealerships or third-party providers. They can be tailored to each driver's individual needs and are typically offered at various levels, depending on component coverage. Each level will provide increasingly higher levels of coverage, with more components being covered under each policy. Depending on your driving habits and budget, you can choose the right option for your specific needs.
It's important to remember that extended warranties don't cover everything related to a car's repair or maintenance costs; some services are excluded from coverage, such as bodywork damage or regularly scheduled maintenance services like oil changes. Additionally, certain time limits or mileage restrictions may be associated with different policies, so you should review the terms carefully before signing up for any extended warranty program.
What Do Extended Warranties Cover, and How Do They Work?
Auto protection plans are a great way to protect your vehicle from repair costs and provide peace of mind that you won't be stuck with an expensive bill if something goes wrong. Generally, auto protection plans cover most mechanical component repairs and replacements, such as engine and transmission parts, brakes, steering components, electrical systems, fuel systems, and more. Many extended warranty plans also include great benefits such as roadside assistance, which is especially useful for anyone who isn't comfortable working on their own vehicle.
Auto protection plans require the customer to purchase the coverage prior to needing repairs. Once the plan is in place and the customer needs repairs or maintenance, the payment process typically involves paying a pre-determined level of coverage upfront, also known as a deductible. This deductible usually covers the entire covered repair, but the charges will need to be approved by the insurance company to give the customer an accurate quote on the entire bill.
While auto protection plans don't cover everything that could go wrong with a vehicle, such as wear-and-tear items, they offer excellent coverage against some of life's unexpected car problems. They're especially beneficial for those who drive older vehicles that may not have warranties or don't qualify for traditional auto insurance policies. Whether you're looking for peace of mind or don't want to deal with costly repair bills if something goes wrong with your car, an auto protection plan might be right.
What Kind Of Cars Are They Good For?
Now that we know what an extended warranty is and what they do, it's time to look at what cars they are best suited for. An extended warranty provides great coverage for any vehicle that no longer has a factory warranty and fits the criteria of that particular coverage level.
Since some auto protection plans offer the same coverage as your factory warranty, new cars that have recently exceeded the factory warranty lifetime allow you to stay protected for years to come. Factory warranties usually last about 3 years or 36,000 of worry-free driving. By purchasing an extended warranty once your factory warranty expires, you can keep enjoying the great comprehensive coverage while getting additional benefits such as 24/7 roadside assistance, trip interruption, and even free maintenance.
As cars age, they are more likely to suffer from part failures, leaving you with a big auto repair bill. An extended car warranty can help protect your high-mileage vehicles and provide you with the necessary coverage you need.
Why Get A Free Quote?
An extended warranty can offer significant benefits, such as covering the cost of repairs or replacement for items that break down due to normal wear and tear and protecting against unexpected mechanical or electrical failures. You can take advantage of these added benefits at no additional cost by getting a free quote on an extended warranty. Quotes will also provide information regarding the coverage limits, deductible amounts, and any other criteria that are specific to the plan.
When it comes to purchasing an extended warranty, it is important to do your research and compare different coverages in order to determine the best value for your money. Getting a free quote is a great way to start this process, as it provides a detailed overview of each plan's terms and conditions without any commitment or financial obligation. Furthermore, some extended warranty companies may even offer discounts or incentives specifically for those who obtain quotes before making their purchase decision.
Getting a free quote from Endurance, a leading auto protection plan provider has never been easier. We make it very simple to see exactly how much you will be paying with each of our extended warranties and can help you build out the perfect plan to fit your budget and coverage needs. With a 30-day money-back guarantee and flexible payment plans, Endurance allows you to stress less about your extended warranty coverage.
Staying Protected With Endurance Auto Protection Plans
If you are shopping for an extended auto warranty for your vehicle, you need to take into consideration many factors. While some drivers might try to shop for the lowest price, it's also important to look at the coverage fine print found in your vehicle service contract.
With an auto protection plan from Endurance, you can get the custom coverage you need to start saving on car repairs today. Each contract also comes with 24/7 roadside assistance, towing, and rental car reimbursement as standard features. Protect your vehicle by requesting a free online quote or calling (800) 253-8203. You can also shop online to quote your coverage.
Find even more extended auto warranty comparisons, expert auto tips, DIY maintenance instructions, car warranty comparisons with companies like CARCHEX or CarShield, and more helpful and insightful articles by visiting our Endurance blog.
More like this
Extended Warranty

The advantages of having an extended warranty can't be overstated when a surprise car repair pops up. Coverage can make a difference during a breakdown, thanks to protection against expensive..

Read More

Extended Warranty

Nothing beats being able to hit the open road and head wherever you like, whenever you like. Plenty of drivers fall in love with our vehicles, maintaining them with total..

Read More

Extended Warranty

There's a lot to get excited about buying a new or used car, but one feature that often gets overlooked is the manufacturer's warranty. Understanding this coverage helps owners maximize..

Read More