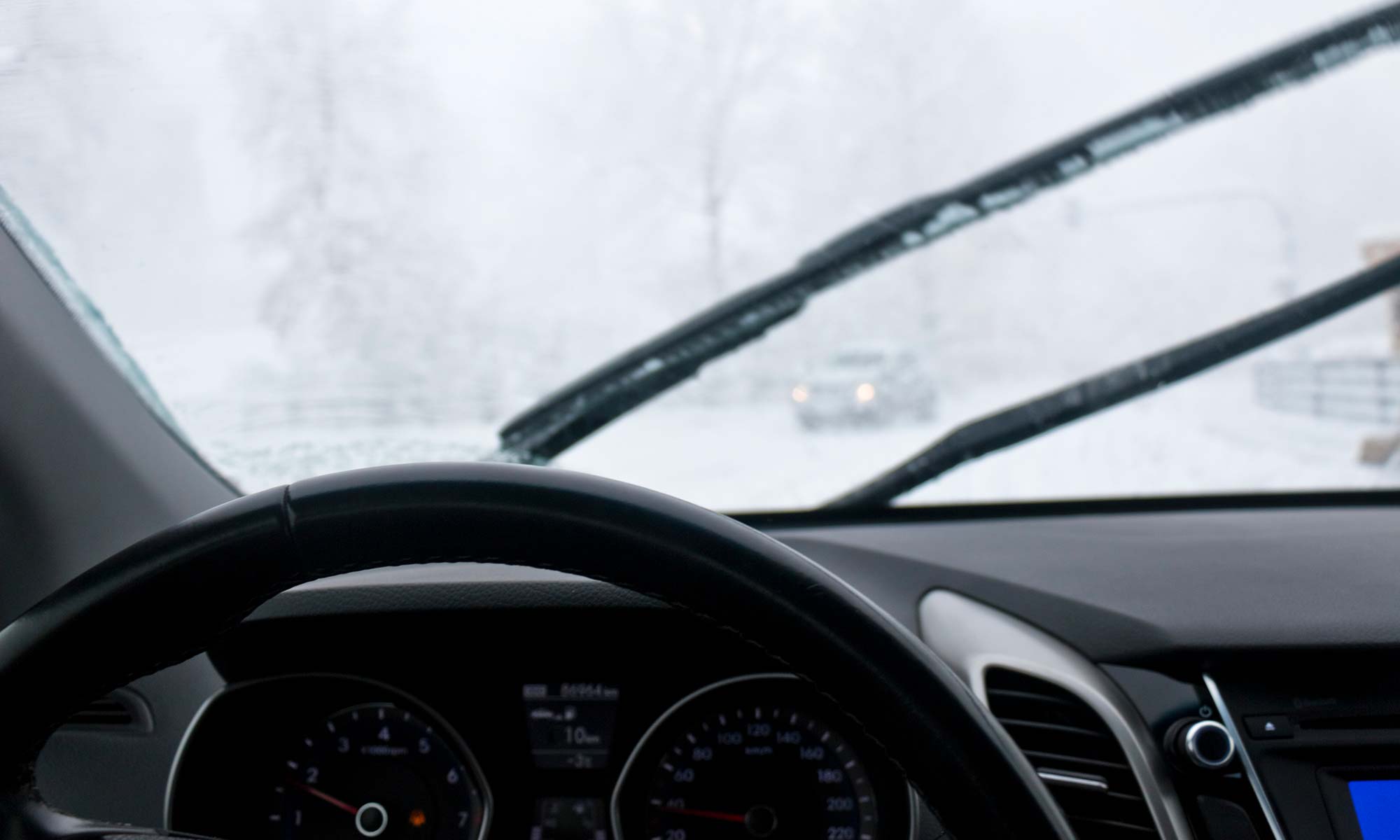 As the seasons change from fall to winter, there's plenty to get excited for. First, there are the holidays to look forward to, whether it's the holiday sales and savings you can take advantage of or getting together with your friends and family. For others, it may be they're getting ready to take a (much-needed) end-of-the-year vacation. 
For car owners, though, the arrival of the cold weather of winter can mean a few different things, such as getting their car ready for the season and dealing with the hazards of winter driving. Another possible, albeit minor, inconvenience of the winter is your windshield fogging up. 
Of course, it doesn't take all that long for your defroster to clear your windshield, but if there are extremely low temperatures or you're running late for work, there are ways to speed up the process. However, many drivers are clueless about these small techniques that can really clear away the ice, snow, and fog. 
So let's go over some of the ways you can de-fog your car's windshield and other automotive tips for the season to help keep you safe while out on the road.
Ways to De-Fog Your Car's Windshield & Windows
Whether you're in a hurry or not, knowing ways you can quickly get rid of a foggy windshield or de-fog your car's windows can help ensure you have a clear line of sight while out on the road:
Turn on the A/C
Yup, you read that right. In an emergency, when you need the window de-fogged fast, the fastest way to do so is to rapidly lower the inside temperature so that the moisture stops condensing on the glass. So yes, you will be freezing, but it will help you clear up the windows and windshield fast, making it a quick fix when you find the window suddenly fogging up and you need to see out in a hurry.
Turn Up the Heat
Blasting your car's air conditioning can be a quick fix in a pinch, but let's face it, it's significantly more comfortable to use your heater and employ other tricks to manage the moisture than to keep your car freezing cold. Luckily, if you're not in as big of a rush to use the A/C, simply warming the inside of the car and blowing warm air across the windshield using the defrost setting will evaporate the moisture. 
Skip using the recirculate feature if your car has it, as you want to push the humid air out of the car and bring dry air in from the outside. You might be conditioned to use the recirculation button in your car to make the most of your air conditioner in the summer, but in the winter, it doesn't matter—your engine has more than enough excess heat to go around.
While we're on summertime, in particularly humid weather, you have to deal with the opposite problem. High humidity and temperature on the outside of the car and low humidity and temperature on the inside of the car—thanks to the A/C—make it necessary to reverse your technique. You can use your wipers to constantly clean away the fog from the exterior, but that's a bit of a hassle. 
You can turn the A/C down or off entirely, or you can turn the heat on low and warm the inside of the glass to stop the moisture from condensing on the outside. You won't often encounter the fog-on-the-outside situation, compared to the winter effect of fog-on-the-inside, but when you do, it can be a real pain.
Open Your Windows
Like blasting the A/C in the middle of winter, this may not be at the top of your list of things to try, but simply cracking open your window can help pull in cold outside air with the humid and hot air inside your car, thus helping to clear up some fog.
Quick Tips to Help Keep Your Car Windows from Fogging Up
Quick ways to de-fog a windshield or fogged-up windows are great for any car owner to learn, but so are learning some ways to possibly avoid things fogging up in the first place. 
Mainly, there are two quick and easy ways to help keep fogging to a minimum:
Keep your windows clean:

Not only do

clean windows

help with visibility even when you're not dealing with fog, but

clean windows

are also less prone to

fogging up

, to begin with.

Use some shaving cream:

while it may seem a little wacky, applying a thin layer of

shaving cream

to the inside of your

car's windshield

or windows will help create a barrier that can help keep your

car's glass

from

fogging up

.
When dealing with winter weather, it's important to remember that de-fogging a car's windshield or windows is very different from defrosting or removing ice on the outside of the windshield. You should utilize your car's defrost settings and an ice scraper. And remember, DO NOT use hot water to fix that up, as the temperature change could result in your cracking or even shattering your gar's glass.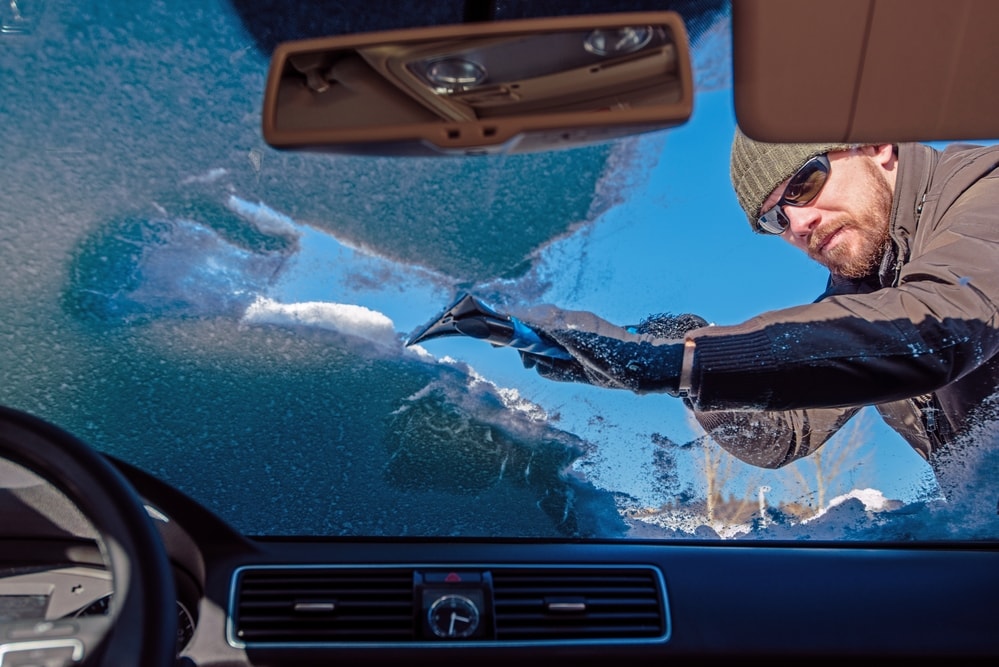 Protect Your Car Year-Round with Endurance
Owning a car means you'll likely have to deal with foggy windows and windshields at some point or another. But while annoying, it's not nearly as bad as dealing with unexpected and expensive car repairs. And if you have an older, used car without any factory warranty coverage, those repair bills will be on you to pay. That's why getting the coverage of an Endurance auto protection plan is the best way to give yourself peace of mind any time of the year.
From basic powertrain protection as low as $79 to exclusionary coverage covering hundreds of components of your vehicle, there's an Endurance plan for you. Plus, all Endurance customers receive complimentary benefits, including 24/7 roadside assistance and towing, trip interruption coverage and rental car reimbursement. You'll also get access to an entire year's worth of FREE Endurance Elite Benefits, including even more perks and savings, including collision discounts, tire replacements or repairs, and more. 
Don't wait until you're left with an expensive and unexpected repair bill, and protect your vehicle today by requesting a free, no-obligation quote. Or, you can call our award-winning Endurance customer care team at (800) 253-8203 to learn more about how Endurance can help you. You can also find even more great car care tips and other articles ranging from extended warranty coverage comparisons, road trip planning guides, DIY maintenance how-tos and more by visiting the Endurance blog.
More like this
How To

Ford may have recently decided to discontinue the Focus, but with over two decades since the first iteration was revealed to the world, you can bet plenty of them will..

Read More

How To

It is no surprise that autumn is a favorite season for car owners all across the United States. With pops of color and long shadows, there is so much beauty..

Read More

How To

In the event of a breakdown, having an extended warranty or vehicle service contract watching your back can be a total lifesaver. With some major repairs costing thousands of dollars,..

Read More