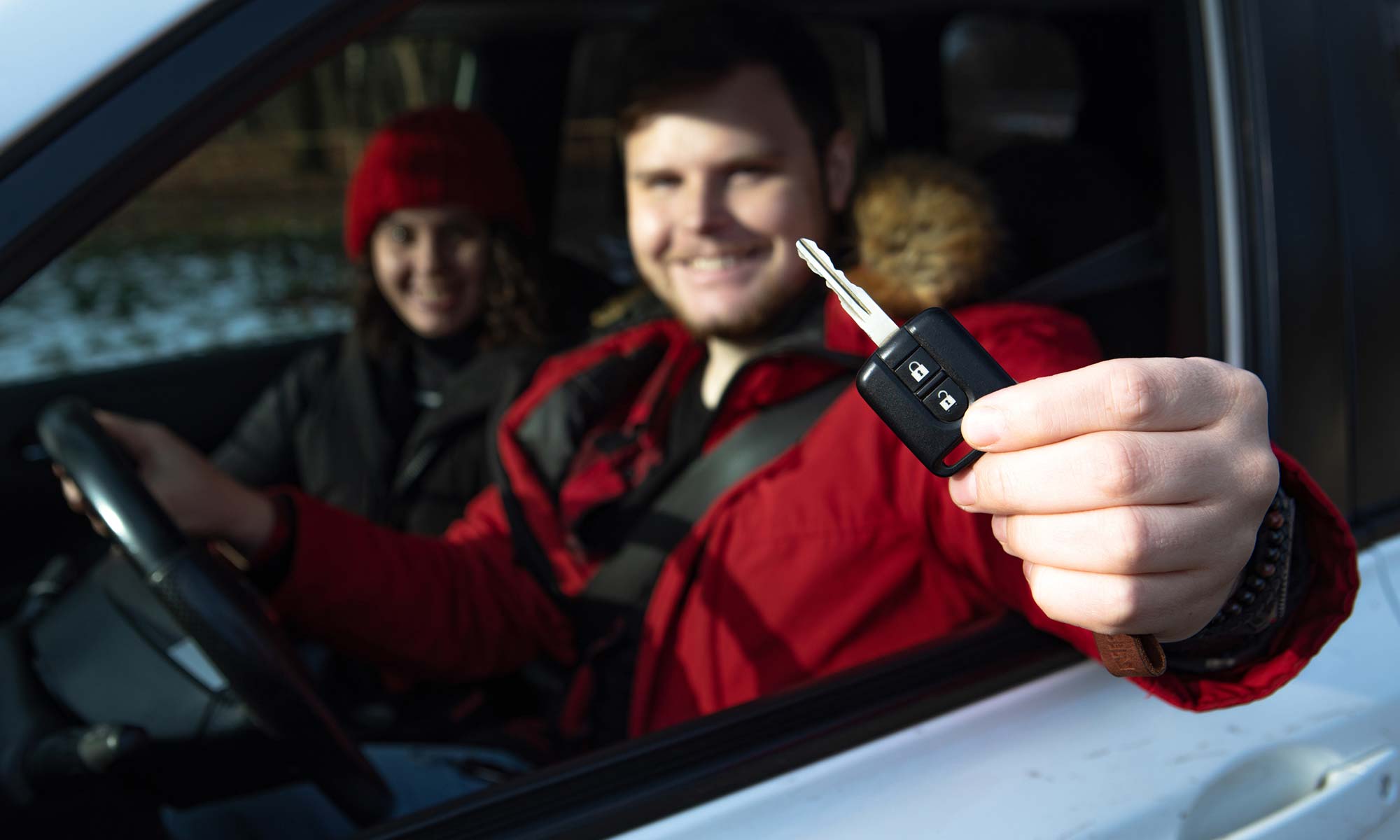 From gadgets, gizmos, clothes and more, Black Friday is synonymous with savings on pretty much anything. But for those looking for the best price on a car, especially amid fluctuating prices for new and used cars, it's important to learn when the best time to purchase a car may be.
Let's explore whether or not Black Friday is a good time to buy a car and dive deeper into other times of the year when you can find the best price on your next car. 
Are There Black Friday Deals for Cars?
Whether you are looking for a vehicle at a car dealership or from a third-party seller, Black Friday will undoubtedly be a day of deals. In fact, in years past, used cars could have seen as much as 33.1% more deals this time of year than new vehicles.
To demonstrate just how much money you can save on Black Friday, here were some of the biggest savings on vehicles last year in 2021:
Acura offered 0% financing for 24-36 months for the 2021 TLX

Audi offered deals as low as 1.99% for 60 months on some 

pre-owned vehicles

Dodge was willing to offer 0% financing for 72 months along with $1,000 in cash at the time of purchase
When's the Best Time to Buy a Car?
With new and used car prices fluctuating, finding ways to save as much as possible helps make the car-buying process smoother. Luckily, there are plenty of times throughout the year when you can get great deals on a new vehicle purchase or a trade-in, including cash-back, lower interest rates, rebates, and other great incentives. 
So to help you get the best price you can find on your next car, let's explore the times of the year when you can get the best deals and whether or not days like Black Friday are the best time to buy a car:
Black Friday & Christmas
As a whole, the end of the year presents potential buyers with tons of holiday savings, starting from Black Friday through New Year's Eve and even Valentine's Day. In fact, on average, December has the highest pure discount off MSRP at 6.1% compared to other months. This temporarily elevated level of savings is due to the large number of holidays that occur around this time. Additionally, some car dealers wish to eliminate their remaining inventory at the end of the year and are willing to offer greater discounts. 
Memorial Day
Historically, the three-day holiday weekend over Memorial Day is one of the best times for car shoppers, despite 2021 and 2022 suffering from supply chain shortages caused by the pandemic. However, expectations for 2023 are far stronger. Savings during this time are estimated to be between 5-8% off MSRP, meaning you could save thousands on a car purchase. 
Labor Day
Labor Day is another three-day weekend where a potential car buyer can save money in a few ways. Mainly, while the holiday weekend brings some sales events, the time of the year plays a significant role in savings. This is because new models for vehicles are released right around Labor Day occurs, which causes a discount to be applied to vehicles currently in the showroom as they try to make way for the new inventory.
The End of the Month
For someone who doesn't want to wait until a holiday rolls around to look at savings on car sales, simply looking to purchase at the end of the month can help. Car dealerships likely have quotas and sales goals they are trying to meet, so they may apply smaller discounts that make the initial sticker price of the vehicle far more manageable. If you can, consider waiting until the end of the quarter or even until the end of the calendar year, as your chances of finding savings will only increase.
The Fourth of July
The Fourth of July is another great time to find deals on vehicles. However, because of the popularity of the savings the Fourth brings, you may find dealers running low on some of their stock, so look to take advantage of any Fourth of July deals ASAP. 
Is Black Friday the Best Time to Buy a Car?
All in all, while are plenty of excellent times throughout the year for finding car deals, the end of the year, starting with Black Friday, is often the ideal time to buy a car. First, savings from Black Friday, Christmas, and the New Year will be available. It's also after the time of year when automakers look to roll out their following model year vehicles, meaning older models will often be discounted to make room for the newer vehicles. Combined with some old-school negotiating with a salesperson, these can all help make Black Friday and the end of the year the perfect time to save on your next car. 
Remember, whether it's the holiday season, a random weekday or another sale, always research and test drive any vehicle you consider.
Save Even More with Endurance Warranty
Being in the market for a new vehicle isn't ideal for everyone, but buying a used vehicle is still a fantastic way to get your hands on a reliable car without breaking your budget. But, while used vehicles are a great way to save, they're usually well past their factory warranty coverage. Luckily, whether your car is just past its coverage or up to 20 years old, Endurance Warranty can help protect you and your car from unexpected breakdowns and repairs you can't avoid. 
Whether you're looking for basic powertrain coverage starting with monthly payments as low as $79 with the Secure plan or near factory-like coverage with the Supreme plan, there's an Endurance auto protection plan for you. Even high-end luxury vehicles, salvage and rebuilt title vehicles and more can get covered with Endurance. 
Even better, regardless if you have Secure, Supreme or any other Endurance plan, you'll get complimentary 24/7 roadside assistance, towing services, trip interruption coverage and rental car reimbursement. You'll also be automatically eligible for a whole year's worth of Endurance Elite Benefits, including even more perks and savings, including collision discounts, tire coverage and more. You'll even be able to transfer your plan to any new owner, so you can use your award-winning Endurance coverage to help get the best price for your car should you ever look to sell it.
Don't wait until you're left dealing with expensive repair bills, and request a free, no-obligation quote today. Or, to learn more about how Endurance can help you, call our customer care team at (800) 253-8203. The Endurance blog can also be a great resource where you can find other articles on various automotive topics, including vehicle buying guides, answers to your biggest extended warranty FAQs, maintenance how-tos and more.
More like this
Finance

For many car enthusiasts around the world, finally saving up enough money to purchase a luxury car is a huge goal in life. Whether that new car is manufactured by..

Read More

Finance

With the annual cost of car ownership only ever on the increase, it isn't surprising that so many drivers are investing in extended warranties. After all, why empty your wallet..

Read More

Finance

Owning a car is a big financial responsibility, especially considering the annual upkeep costs. After adding up registration fees, insurance premiums, gas expenses, oil changes, tire rotations, and the decrease..

Read More