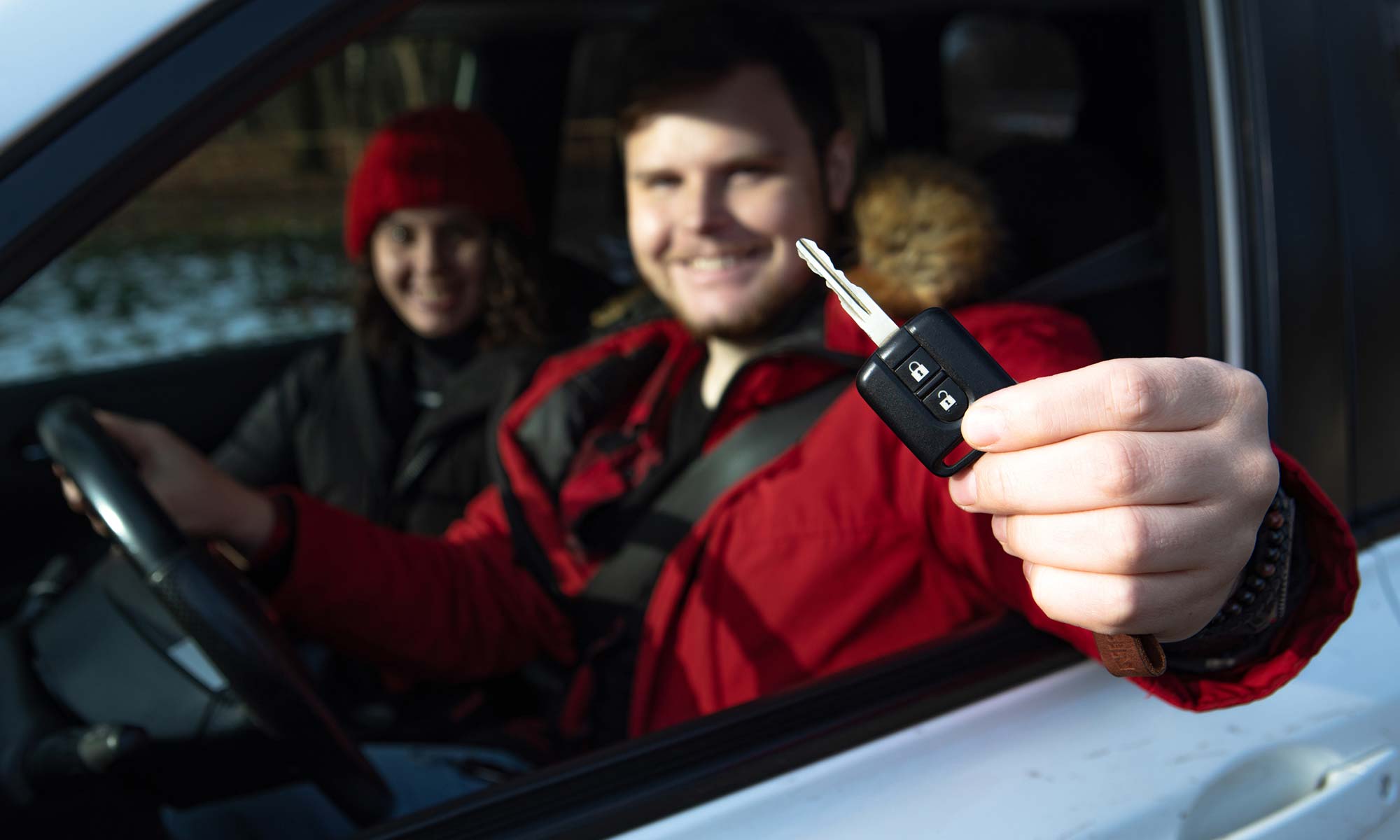 When buying a new car, one of the most important things to consider is the time of year. Just as you can often find the best deals and savings on things such as the latest clothing or tech around the holidays, the same can be said for buying a car. In fact, the wintertime is arguably the best time of year to go shopping for both new and used vehicles, especially if you plan on going through a dealership. 
By knowing what to look out for when buying any new or used vehicle, you can get the best deal available while ensuring that the car you're buying is in the best condition possible.  
What Resources Can Help You Find the Right Car?
Every year, car dealerships across the country look to implement various deals and events to encourage people to purchase cars for the holidays. Many are also trying to make room for cars for the new model year, meaning they will often throw in extra incentives like "zero due at signing" deals or 0% APR financing, meaning you won't have to pay any interest on your auto loan. 
Before you decide on your next vehicle, it's important to know where to look for information on the car, truck or SUV, considering this can be almost as important as when and where you buy it. To start, several reputable sources can give you the best information possible when it comes to selecting your new car, with sites such as Edmunds and Kelley Blue Book (KBB) being two of the best. Here, you can find the information you may need when purchasing a vehicle, like what features it has, its performance capabilities, and of course, how much it's worth. 
It can also help to look at vehicle summary reviews of each make and model you are deciding between. These are usually done by publications that will drive the car for a while and tell you useful information, like how the car handles and what kind of "real-world" gas mileage it gets. An excellent source of summary reviews is Car and Driver. 
No matter what kind of car you end up getting, a vehicle protection plan from Endurance can help you protect it from unexpected breakdowns and other costly repair bills. With EnduranceAdvantage™, you can also get up to $3,500 in maintenance coverage, including up to three oil and filter changes, tire rotations and more so you can keep your new car running better for longer. You can also get even more peace of mind knowing that you automatically get access to 24/7 roadside assistance with the purchase of any Endurance plan, helping you stay safe when dealing with the hazards of winter driving.
Winter Car Buying Checklist
Before you take advantage of the available deals offered on any new or used vehicle this or any other winter, be sure to:
Look at Winter-Ready Cars
If you live in an area prone to heavy winter weather, it's important to make sure your new car is winter-ready before you take the keys. This means that it should already have several services already done, including having a set of winter tires and a working heater and defroster. Some vehicles, such as Jeeps or Subarus, can also provide you with a more well-suited vehicle for winter driving than others, even at the base trim levels, which can often make them a better choice if you're someone who frequently drives during the winter months. 
Ask About Incentives
Speaking of asking questions, it's always good to ask about any available winter incentives when looking for a new car at a dealership. Rebates, deals on financing and loyalty programs are all commonly offered during the later parts of the year and it is in your best interest to find out which dealerships are running them. You could end up saving yourself quite a bit of money in the long run by seeking out the best possible end-of-year deals.
Keep an Eye Out for Physical Damages
When vehicles are kept outside at a dealership in winter weather, they can be more prone to potential damages. Snow and ice, in particular, can cause major problems to a vehicle, so always be sure to keep an eye out for issues before buying a car. Look for rust spots on the body and in the wheel wells, which can happen when salt from the road gets caught in tight spaces. You should also check the tire pressure (also known as PSI) to ensure the tires haven't been sitting for a long time without adequate air. 
Watch For High Mileages
Before you purchase a used car, you should always check the odometer. Older and high-mileage vehicles almost always translate to potential problems sooner rather than later, which means that your newly purchased used car might not have the longevity you want from it. 
While assessing how many miles are too many for a particular used vehicle can be challenging, a good rule of thumb is to check the odometer mileage compared to the car's model year. As most vehicles average around 14,000 miles per year, you can use these to determine what your new or used car should be at based on its age. For example, a 2019 model year car should have around 42,000 miles while a 2010 model year should have around 154,000. If you notice that the vehicle you are considering is well over its expected average, it may be best to reconsider it. This is especially true if it has been regularly driven in harsh winter weather. 
Specifically designed for drivers with vehicles up to 150,000 miles, Endurance's Select Premier protection plan can help protect your high-mileage used vehicle's most vital components from the costs of breakdowns and other unexpected repairs. You can also drive confidently any time of the year knowing you'll also have coverage for other parts of your vehicle, including select A/C and electrical components.
Get an Inspection Done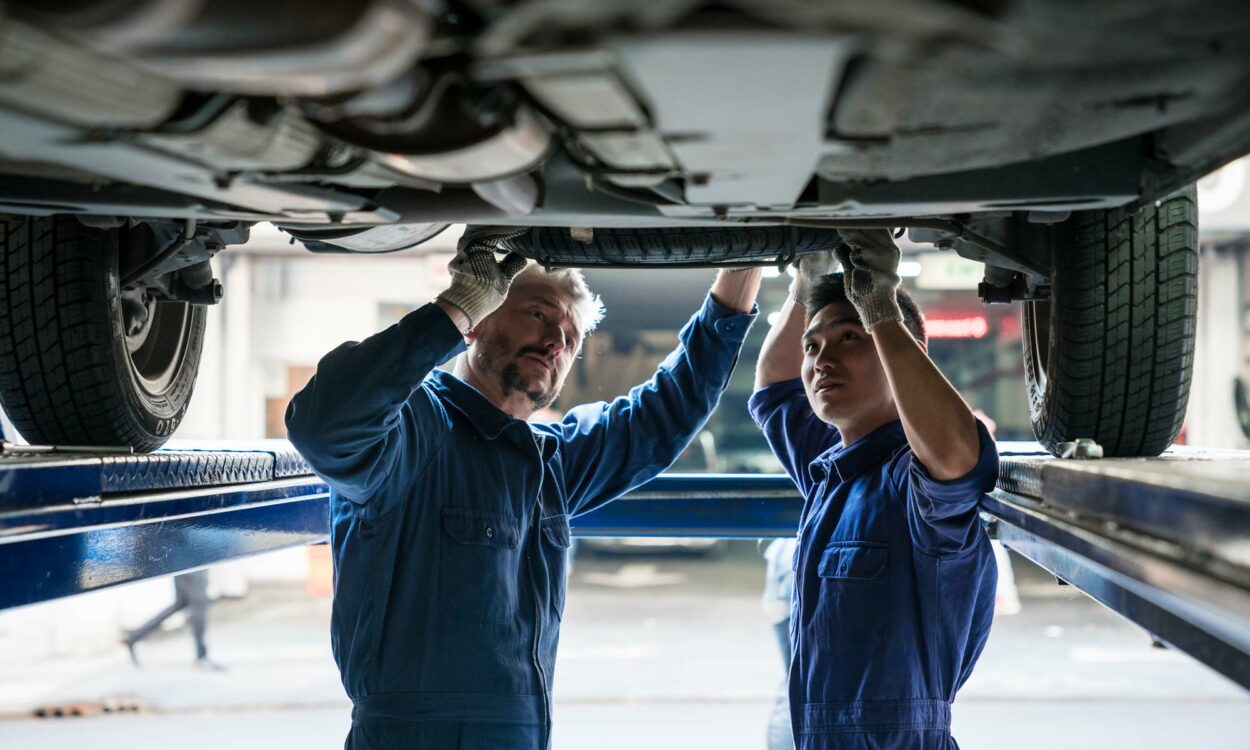 If you are thinking about buying a vehicle, you should always get an inspection done if at all possible. Some dealerships will allow you to take a car for a 24-hour test drive, which can be an excellent opportunity to take it to be inspected by a licensed repair facility or to an ASE Certified mechanic. If a dealership you are at is listing a vehicle as "no inspection allowed," this could be a significant red flag, especially if you live in an area where salt is applied to the roads during winter and rust is a big problem. Instead of taking a chance, it may be best to look for another vehicle that you can confirm is free of any significant issues.
If the temperature also gets below freezing, it's also vital to check the fluid levels and various lines within the vehicle, including engine oil, coolant and antifreeze. If the seller or dealership stored the car outside, these fluids could freeze in the lines, potentially causing them to burst or crack. This is because fluids tend to expand when they freeze, which, in turn, damages the clamps and hoses. Be sure to have the repair professional check the master cylinder reservoir for any signs of ice or freezing in the brake fluid, as well as the coolant reservoir for any leaks.
With EnduranceAdvantage, you can get up to $3,500 towards your next engine diagnostic exam, state safety inspection and other essential maintenance services — at no additional cost to you. You can also receive several one-time services such as a battery replacement, a brake pad/shoe replacement and cooling system maintenance to help you make sure your car stays running for longer no matter the time of the year. 
Ask About the Warranty
One of the significant benefits of purchasing a newer or "late-model" vehicle over a used one is the factory warranty. This will help you if there are any faulty components or issues within the few first years of owning the vehicle. Most automakers will typically offer their customers coverage for 3-years/36,000 miles or 5-years, 60,000 miles, depending on the type of protection offered. Some may even go further, with brands such as Mitsubishi offering up to 10 years/100,000 miles of powertrain coverage.
If your car has passed its initial factory warranty, an Endurance vehicle protection plan can help. Along with providing you comprehensive breakdown protection, each Endurance plan automatically comes with 24/7 roadside assistance, so you can be sure Endurance has you covered. You can also get access to a year of Elite Benefits, including key fob replacements, collision discounts and other great perks and savings by purchasing any Endurance plan and paying a small activation fee. 
Protect Your Vehicle Year-Round With Endurance
No matter when you buy a new or used car, staying up-to-date on its maintenance is vital for any car, truck or SUV. With EnduranceAdvantage, you can protect your wallet and your car from the cost of unexpected breakdowns and costly repair bills on its most vital components. Additionally, each EnduranceAdvantage package also comes with up to $3,500 in regular maintenance coverage, including essential services like up to three oil and filter changes, tire rotations, PSI checks, engine diagnostic exams and more. You even get several special, one-time services like a brake pad or shoe replacement, a battery replacement, and cooling system maintenance for even more coverage and savings. 
Each new and existing Endurance customer will also automatically be eligible for one year of Elite Benefits with the purchase of any Endurance breakdown protection plan and a small activation fee. That means you can get extra perks such as up to two tire repairs or replacements, up to $1,000 in total loss protection, key fob replacements and more so you can rest easy knowing Endurance is here to help.
To get started learning more about EnduranceAdvantage or any other Endurance plan, request a free, no-obligation quote or give us a call directly at (800) 253-8203 to speak with one of our representatives. You can also find more articles with answers to FAQs, DIY maintenance tips, expert automotive advice and more by visiting our Learning Center.
More like this
How To

In the event of a breakdown, having an extended warranty or vehicle service contract watching your back can be a total lifesaver. With some major repairs costing thousands of dollars,..

Read More

How To

Keeping a Hyundai Accent running for the foreseeable future is about more than simply being a safe driver on the road. While keeping your eyes peeled and attention on the..

Read More

How To

While reliability is always a factor when choosing a vehicle, many more considerations are involved when kids are in the picture. Safety, space, and comfort must also be part of..

Read More