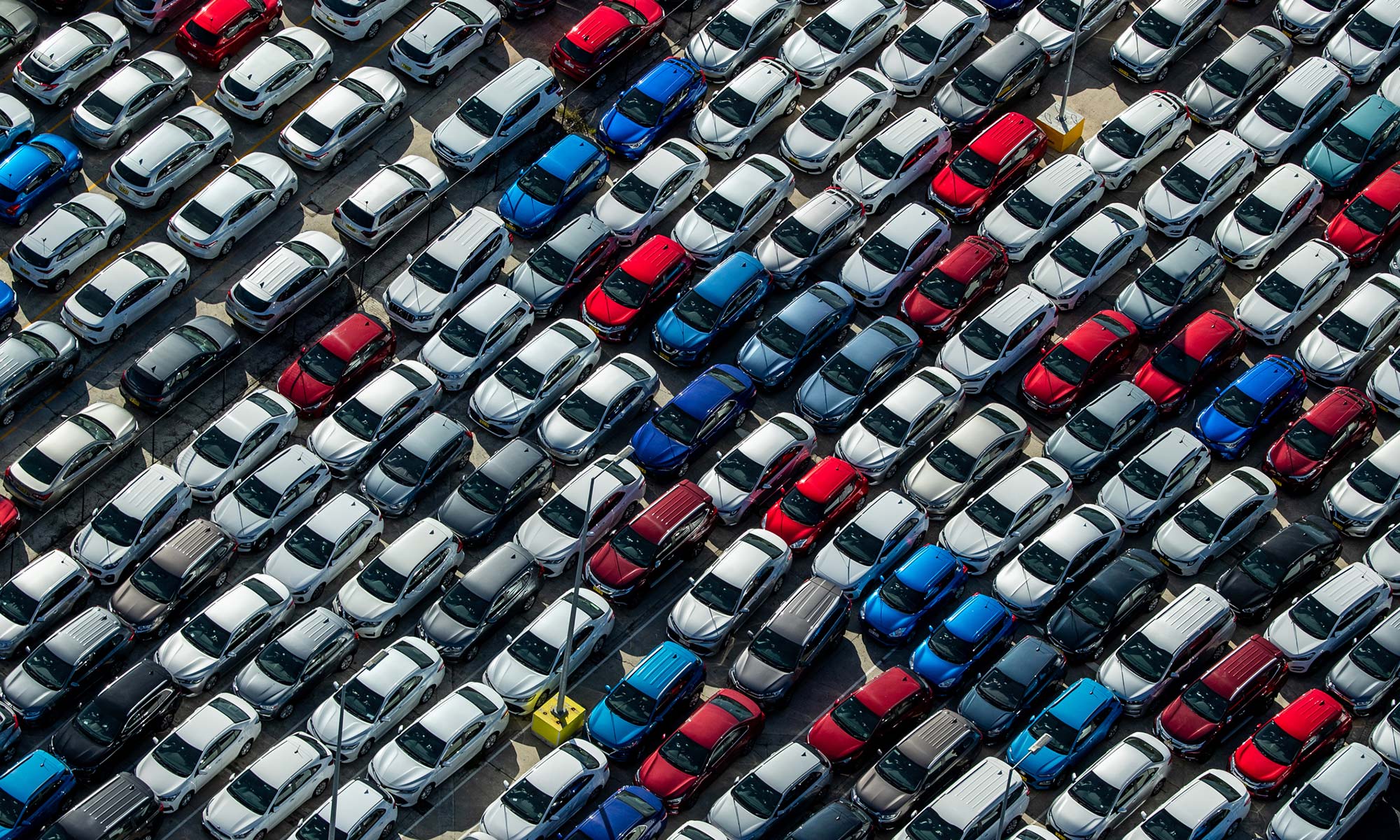 Manufacturing a vehicle is a complex and intensive process that requires years of research, testing and improvements to perfect each model. But while each vehicle can go through countless design changes and iterations, in some instances, it makes sense to not "reinvent the wheel" when creating a new kind of vehicle, which is what some manufacturers choose to do. One of the simplest ways automakers do this is with "twinned vehicles."
By learning more about these unique kinds of vehicles and what they may mean to you as a potential car buyer, you can be sure you can make the most informed choice for your next vehicle.
What Are Twinned Vehicles?
As the name may imply, twinned vehicles refer to two separate vehicles. This term is applied when two vehicles, often made by the same automaker, are the same complete build when it comes to the nuts and bolts of it all but are marketed as two unique vehicles. Typically, twinned vehicles will be built on the same chassis and have many of the same components under the hood. Interior components, interior design, specific amenities or sheet metal/body panels may differ from vehicle to vehicle, but the underlying build is the same.
Manufacturers will choose to create twinned vehicles to avoid the costs of engineering an entirely new vehicle while expanding into a new market segment, such as turning a high-selling model base vehicle into a high-end luxury vehicle.
What Are Examples of Twinned Vehicles?
There are many twinned vehicles, and you may not have ever noticed them. And it's also worth noting that some twinned vehicles may not be manufactured anymore, but their counterpart(s) may still exist. 
Here are some of the most common examples of twinned vehicles that you can see out on the road:
Chevy Impala/Buick LaCrosse
Both of these vehicles are a part of the iconic General Motors, with Buick being the higher-end luxury division of GM compared to Cadillac and their famous line of vehicles like the Cadillac Escalade. Overall, the Chevy Impala has a long history going back to the late 1950s. And while the Impala was recently discontinued in 2020 after more than half a century of production, it is still one of the most popular vehicles you'll see. 
On the other hand, the Buick LaCrosse was introduced in the early 2000s using the same design as the Impala to save on overall manufacturing while creating a high-end luxury vehicle under the Buick brand. But just like the Impala, the LaCrosse was discontinued in North America back in 2019, though the vehicle is still manufactured and sold in China. Still, while you may not be able to purchase a brand new Impala or LaCrosse, both can be seen out on the road today and can be purchased as used vehicles.
Nissan Armada/Infiniti QX56
Introduced back in 2003 for the 2004 model year, the Nissan Armada features a V8 engine that puts out over 400 horsepower, helping it become a mainstay for those looking for a powerful and reliable SUV. And unlike both the Buick LaCrosse and the Chevy Impala, the Armada is still in production, though it has undergone some changes. Still, the chassis and other parts under the hood have remained relatively the same.
Conversely, the Infinity QX56 was released a year after the Armada in 2004. And as the luxury division of Nissan, it's no wonder that Infiniti looked to capitalize on the popularity of the Armada by bringing it to the luxury market. Today, the QX56 has rebranded to be the QX80, though the overall vehicle remains widely the same. Additionally, the now QX80, despite being a luxury vehicle, lacks in performance compared to the Armada, as the engine of the QX80 features less horsepower than its twin. Still, despite these few differences, the Armada and QX00 (QX56) are mirrors of each other underneath the hood.
Buick Enclave/GMC Acadia/Saturn Outlook/Chevrolet Traverse
The Enclave, Acadia, Outlook, and Traverse models are unique for twinned vehicles as they aren't twins but quadruplets! This simply means that all four vehicles use the same four-wheel drive (4WD) chassis rather than only two vehicles. But, not all of these vehicles remain in production, with the Outlook (and the Saturn car brand as a whole) being discontinued in 2010.
Other Examples of Twinned Vehicles
According to Edmunds, some other examples of twinned vehicles that you may still see out on the roads today include:
Chevrolet Corvette / Cadillac XLR
Toyota Camry / Lexus ES350
Hyundai Entourage / Kia Sedona
Cadillac Escalade / Hummer H2
Ford Explorer / Mercury Mountaineer
Jeep Liberty / Dodge Nitro
Chevrolet Silverado / GMC Sierra
Keep Your Vehicle Protected with Endurance
Learning more about twinned vehicles can help you, as a potential buyer, be better prepared when searching for your next vehicle. But while having a better understanding of the kinds of vehicles you're considering can help you find the right vehicle for you, there's more to owning a vehicle than just its asking price. Regular maintenance, unexpected breakdowns, and other repairs are all a part of owning any vehicle. And if you're considering purchasing a used vehicle, you might not have the help of a factory warranty. That means that if or whenever a breakdown does happen, you'd be on the hook for paying it yourself — unless you have an Endurance auto protection plan.
Each Endurance plan is designed to give you comprehensive breakdown protection without breaking the bank, with some plans starting as low as $79/month! You can even save up to $3,500 on the cost of some of your vehicle's routine maintenance services with the Advantage plan, including tire rotations, alignment checks, engine diagnostic exams and more. Each Advantage plan will also come with several special, one-time services like a battery replacement and cooling system maintenance to help ensure your vehicle stays running for as long as possible. Luxury vehicle owners on select models up to 8 years old and less than 80,000 miles can also find coverage with the Highline protection plan. 
You'll also be able to rest easy knowing that each Endurance plan, including Advantage and Highline, automatically comes with 24/7 roadside assistance, trip interruption coverage and rental car reimbursements. And, for just a small activation fee, you can enjoy even more perks and savings with a full year of Endurance Elite Benefits, including key fob replacements, up to two tire replacements or repairs, collision discounts and more. 
Get started today by requesting a free, no-obligation quote or give us a call directly at (800) 253-8203 to learn more about how Endurance can help you. Don't forget the Endurance blog, where you can find other great and informative articles on various automotive topics, including DIY maintenance how-tos, expert auto tips, vehicle buying guides and more.
More like this
Terminology

Learning more about how to care for your vehicle is key to being a better car owner. While you don't have to know how to rebuild your engine on the..

Read More

Terminology

As we become more aware of greenhouse gases and their environmental impact, alternative fuel sources and modes of transportation are becoming increasingly popular. Fuel prices are also rising, which is..

Read More

Terminology

As a car owner, you've likely mastered the art of "filling up the tank." But while it may seem a fairly simple part of car ownership, even the most experienced..

Read More