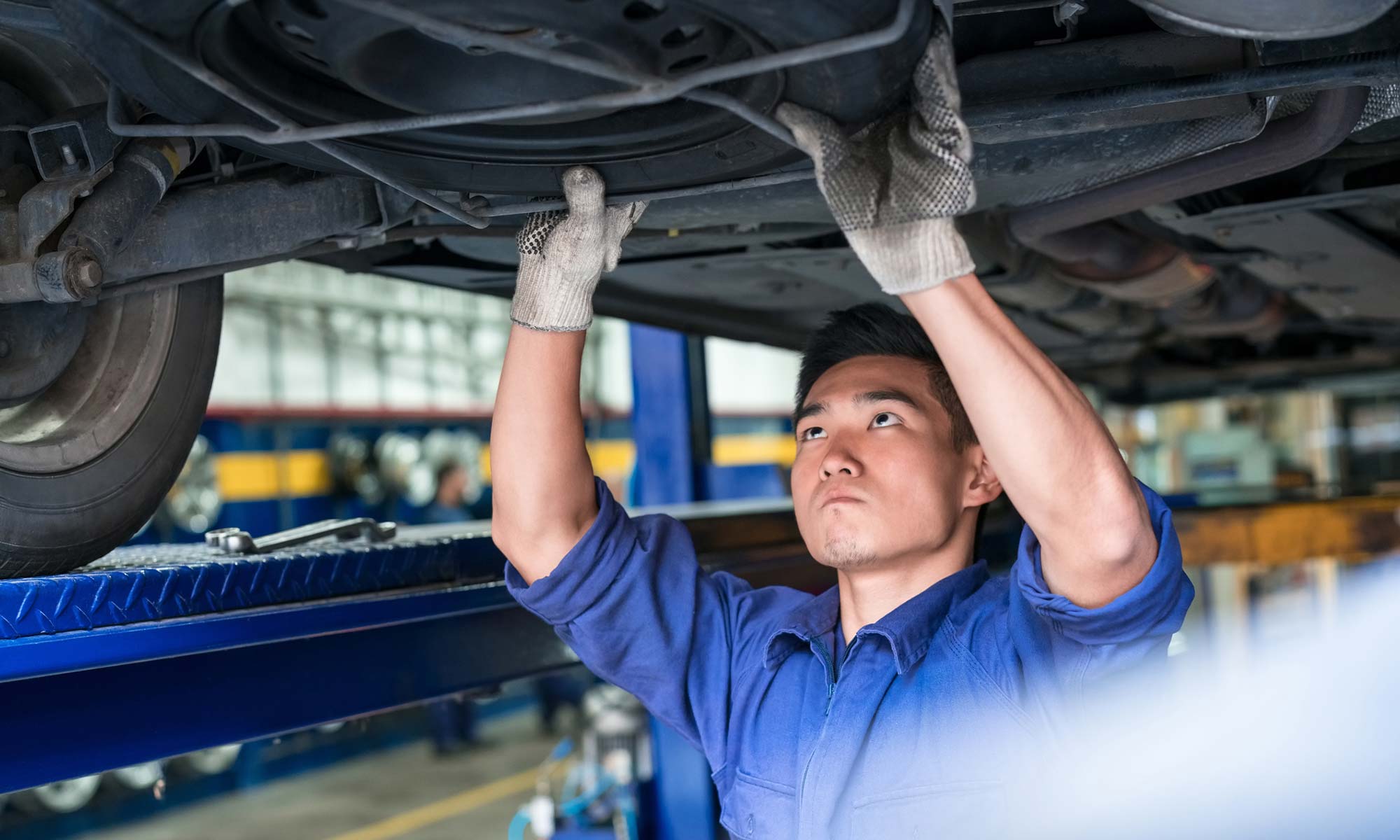 When the hunt for a new vehicle begins, there are a number of factors you will need to consider beyond just the sticker price. Yearly maintenance costs, unexpected repairs and other issues can add up if you aren't prepared. In fact, it can cost owners of brand new vehicles nearly $10,000 each year! That means without having coverage for unexpected breakdowns and maintenance costs, you could be left paying thousands to get your car fixed. 
Instead, protect yourself and your wallet from the cost of expensive auto repair bills with the help of an extended warranty.
What Is an Extended Warranty?
Whenever you purchase a brand new vehicle from a dealership, the automaker will automatically include what is known as a factory or manufacturer's warranty. This coverage is designed to help protect you from the cost of repairs and breakdowns for the first few years you own the vehicle, with most factory warranties lasting between 3-years/36,000 miles or 5-years/60,000 miles. Powertrain, bumper-to-bumper, corrosion, and emissions coverage are all common examples of factory warranties your vehicle may come with. Once that coverage expires, however, you'll be left to pay any repair bills on your own unless you look to extend your coverage, which is where an extended warranty comes in.
Yet, while designed to provide similar coverage to a factory warranty, extended warranties aren't actually warranties at all but instead vehicle service contracts (VSCs). And unlike your factory coverage, these VSCs will offer you component and maintenance protection that doesn't expire at specific mileages or after a certain amount of time. It is also crucial to remember that any factory warranty or VSC you may have will differ from your auto insurance coverage, which will only cover the cost of repairs or damages caused by accidents, thefts or inclement weather.  
The Companies
Endurance
Endurance has been proudly serving customers since 2006 and quickly grew to be the leading provider of auto protection plans across the nation. Our combination of affordable plans, available Elite Benefits and the flexibility each plan allows means Endurance customers can receive the exact coverage they need — all at an affordable price point. As a direct administrator of all our service contracts, customers work directly with our team during the entire claims process, helping to give you peace of mind knowing you'll be back on the road faster.
Concord Auto Protect
Based in King of Prussia, Pennsylvania, Concord Auto Protect has been in business since 2014 and offers 3 primary coverage options to their customers. Similar to Endurance, Concord Auto Protect provides customers with several additional benefits as well as being a direct administrator of their plans.
The Plans
Endurance Auto Warranty and Concord Auto Protect both offer breakdown protection for vital components under the hood, though there are some significant differences. As you should do before making any significant purchase, breaking down the differences between these two providers can help you find the right plan for your and your vehicle. To help you get started, you can find a comprehensive breakdown of each Endurance and Concord Auto Protect protection plan below. 
Endurance Protection Plans
As the most comprehensive plan available on the market today, each EnduranceAdvantage plan can help customers rest easy knowing that their car, truck or SUV's most vital components are covered. Additionally, EnduranceAdvantage customers will also receive up to $3,500 in regular maintenance coverage, helping you to stay up-to-date on your vehicle's essential maintenance needs, including up to three oil and filter changes, tire rotations, engine diagnostic exams and more. You can also receive several other special, one-time services such as a battery replacement, cooling system maintenance, a brake pad/shoe replacement and more — at no additional cost to you.
Offering exclusionary coverage, the Supreme protection plan from Endurance is ideal for those heavily reliant on their vehicles and looking for as close to factory coverage as possible.
With the highest level of stated component coverage available at Endurance, you can be sure you'll find the protection you need — from your rear suspension to your engine.
If you have a heavily used, high-mileage vehicle, the Select Premier plan is the ideal choice for you. Covering vehicles up to 150,000 miles and providing premium protection, you can be confident your most vital components are covered, as well as including various A/C and electrical components as well.
Just a step above the Secure plan, the Secure Plus plan is an excellent choice for daily drivers looking for premium powertrain protection. By targeting major components such as your car's brakes, transmission, air conditioning, steering, and more, the Secure Plus plan helps ensure your car can stay running for longer at an affordable price.
If you are a daily driver looking for powertrain protection that includes lubricated parts of your car's engine, transmission and water pump, all at an affordable price, then the Secure plan is for you. 
Concord Auto Protect Plans
Premium
The Premium package offered by Concord Auto Protect is their most comprehensive, offering all the coverage of their two other packages but adds on additional coverage in the form of heating, air conditioning, anti-lock braking systems (ABS), front/rear suspension and other complex electrical components. Each Concord plan will also include several standard benefits, with the Premium plan offering the most, including covering hi-tech electronics, turbos/superchargers and both the front and rear suspension, among others.
Advanced
As the middle of Concord Auto Protect's three plans, the Advanced plan will include less coverage compared to their Premium plan but will still cover vital components as well as provide coverage for various all-wheel-drive (AWD) or 4×4 vehicles, as well as those with both manual and power steering.
Powertrain
The Powertrain plan offered by Concord Auto Protect focuses on providing basic coverage for vital powertrain parts under the hood. As a whole, the scope of this coverage focuses on the engine, transmission, drive axle, electrical, cooling, brakes, and more but will not offer many of the extra benefits or coverages found in the Advanced or Premium plans.
Why Endurance Can Be the Best Choice for You
Just as it's important to learn everything you can about a vehicle before purchasing it, the same is true for any vehicle service contract or any other protection plan you might consider. By reading through contract details, asking about available benefits and perks and understanding your personal driving habits, you can be sure you'll find the right plan for you. 
By choosing an Endurance protection plan, you can rest easy knowing your car's most vital components are covered from the cost of unexpected breakdowns and other repairs. Additionally, each Endurance plan also comes automatically with 24/7 roadside assistance, helping to give you even more peace of mind. You can also save when it comes to your car, truck or SUV's essential maintenance with EnduranceAdvantage, including up to three oil and filter changes, alignment checks, engine diagnostic exams and other regular maintenance services. Additionally, each EnduranceAdvantage plan also comes with several special, one-time services for even more coverage and savings.
Any new and existing Endurance customer will also automatically be eligible for a year's worth of Elite Benefits. All you have to do is purchase ANY Endurance protection plan, pay a small activation fee and enjoy a year's worth of perks such as collision discounts, key fob replacements and more.
For more information about how Endurance can help you, give us a call directly at (800) 253-8203 or you can get started online by requesting a free quote. You can also find even more helpful and informative articles, including more coverage comparisons, vehicle buying guides, expert auto tips and other resourceful topics by visiting our Learning Center.  
More like this
Comparisons

While owning a car is incredibly liberating, it doesn't come cheap. In August 2023, AAA announced that the average annual cost of running and maintaining a vehicle had just passed..

Read More

Comparisons

No matter what kind of car you drive, keeping it in good condition should be one of your top priorities. A vehicle that is well taken care of will last..

Read More

Comparisons

Buying a new or used car can be incredibly exciting, especially if you are buying something you have always dreamed of owning. No matter what kind of vehicle you purchase,..

Read More