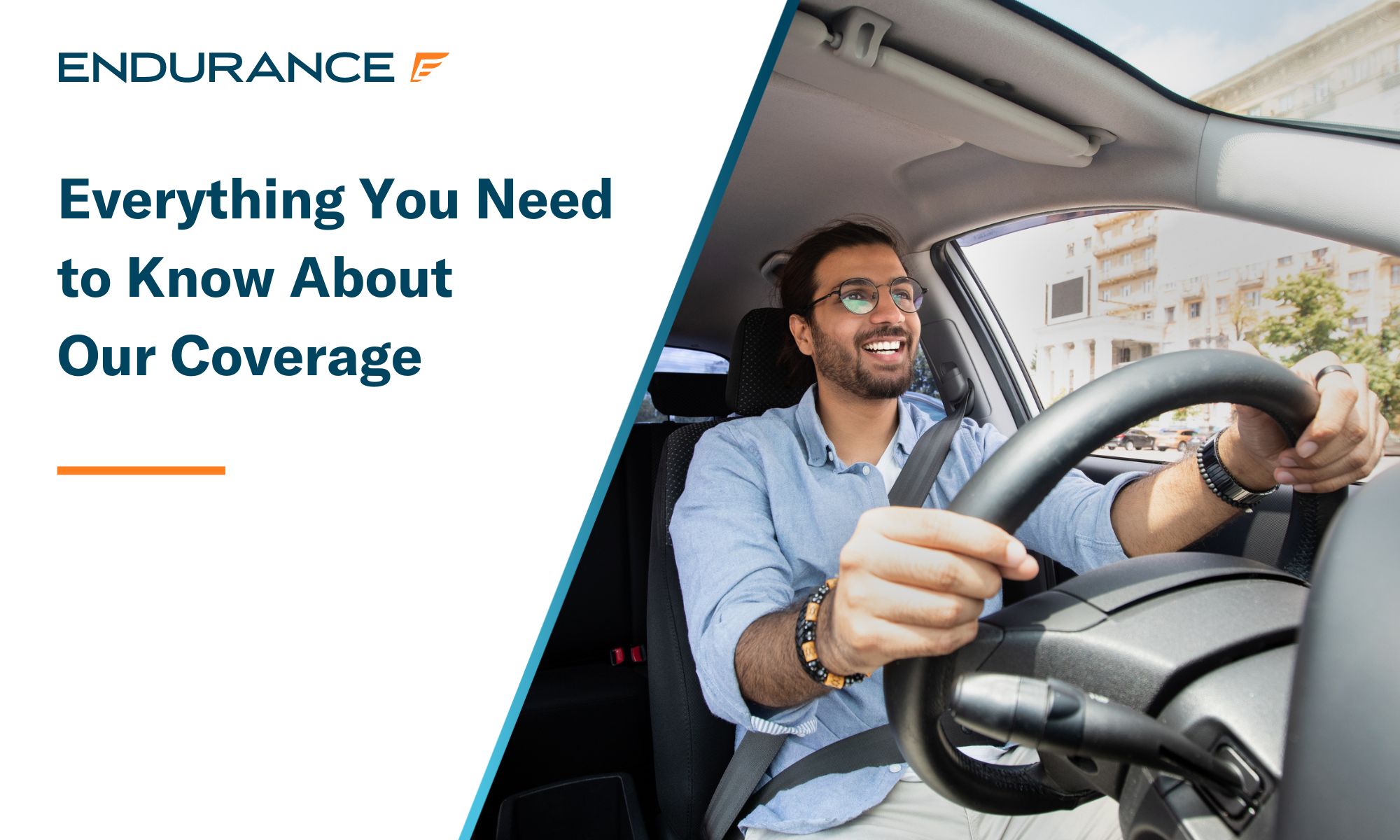 To say cars are expensive would be an understatement. And we don't just mean buying one: when you factor in running, maintenance, and repair costs, it's enough to make anyone worry about their bank account. Findings by the AAA recently revealed that the annual cost of car ownership has crossed the $10,000 mark, and unfortunately, that figure is only ever getting higher.
There are a few ways you can save money here and there. Careful driving can conserve gas, and performing basic maintenance yourself cuts out unnecessary costs, but no component lasts forever, and expensive trips to the repair shop are inevitable. Unexpected repair bills always rear their head at the worst possible time and can set you back thousands of dollars. So what's the solution? The answer is an Endurance extended warranty coverage plan.
If you want to know more about Endurance, how we can save you thousands on the cost of car ownership, and how to sign up for an Endurance plan, you're in the right place. Read on for all the information you need to keep driving with confidence.
What Is an Extended Car Warranty?
To put it simply, an extended car warranty is a highly recommended investment that can save you thousands of dollars in unexpected repair bills per year. But you'll need to know the full picture before you can really appreciate their usefulness.
Every new vehicle rolls off the production line with what's known as a factory (or manufacturer's) warranty. These cover you against any plant or design flaws and effectively act as the automaker's promise to repair or replace any components that fail within a predetermined number of years or miles traveled after the vehicle has left the dealership. How many years/miles this lasts for completely depends on the manufacturer, with some being much more generous than others.
Once the factory warranty expires, you're out on your own, and you, as the owner, are fully responsible for the cost of repair bills on your used car. This is where a traditional extended warranty can come to your rescue. These are usually available for purchase via your manufacturer or car dealership and are designed to carry on factory warranty coverage past the expiration date. Unfortunately, however, there's one big catch: an extended warranty must be purchased while your factory warranty is still active. Leave it just one day late, and you'll no longer qualify.
If you miss the extended warranty deadline, or you own a used vehicle that no longer has a valid factory warranty, you'll want to look at a vehicle service contract from a third-party provider. Most people prefer these anyway, as third-party providers are incentivized to offer a similar level of coverage at an even better price point. They also usually throw in some great perks to sweeten the deal, and they don't tie you to dealerships for repairs either—any certified auto shop will do.
All About Endurance Warranty Services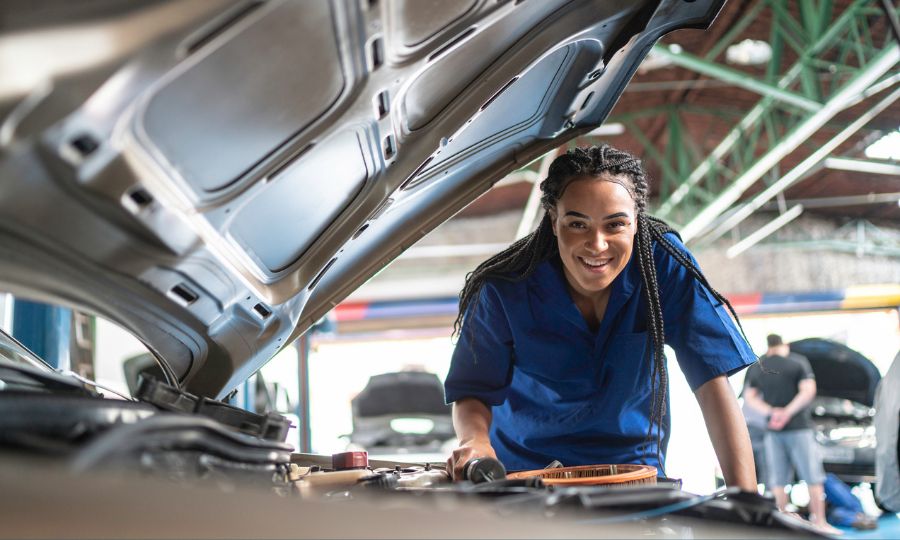 Endurance Warranty was founded in Northbrook, Illinois, over 15 years ago and is consistently rated as one of America's best vehicle service contract providers. We offer a wide selection of market-leading auto protection plans, each with unrivaled eligibility, affordability, and flexibility. Whatever you drive, whatever the reason you drive it, our award-winning customer service team will tailor a bespoke plan to suit your individual circumstances. Basic coverage starts at just $99 per month, and with our 30-day money-back guarantee, you have all the time you need to be certain you've made the right decision.
If you thought that was good, just wait till you hear about our benefits. Every Endurance plan comes with some great perks as standard, including 24/7 roadside assistance, travel interruption costs, and replacement travel reimbursement. For a small, $29 activation fee, new customers can also unlock a year of free access to our Endurance Elite Benefits package, adding on tire repair, total loss protection, and much more.
Where most extended warranty providers tie you to dealerships for covered repairs, we allow you to go to any certified auto shop. We're also the direct administrator of our plans, so there's no need to deal with pesky middlemen when you need to make a claim. Our customer service team is always around to help if you have any questions, and the Endurance smartphone app puts all of the most important information in the palm of your hand. On top of all that, all our plans are easily transferable if you come to sell your vehicle—reassuring potential buyers and bumping up the resale value.
The Endurance Coverage Plans
Endurance has a wide range of vehicle service contracts (also known as vehicle protection plans) with different types of cars and drivers in mind. Better yet, all of them are fully flexible depending on your individual circumstances; just give our customer service team a call, and they'll be happy to tailor a plan to the specific auto repairs you're looking to have covered and your budget.
Supreme Plan
If you'd like to take out exclusionary protection that's as close to a factory warranty as you're likely to get, take a look at our Supreme plan. It watches over almost every component, part, and system in your vehicle, including gaskets, seals, and even some of those more high-tech components that other providers avoid. Just consult your list of exclusions, and you'll know what's covered.
Supreme For Highline Vehicles
Luxury cars are a dream vehicle for many people, but their reliability doesn't match their looks. Our Supreme for Highline Vehicles plan is specially designed to cover a range of luxury vehicles that have less than 80,000 miles on the clock and are less than 8 years old.
Superior Plan
For anyone who doesn't quite need our highest levels of cover, Superior is the next best thing. A comprehensive plan covering an extensive list of named parts and components, it's a great option for people who use their vehicles for daily commuting or even those who enjoy a summer road trip. A range of electronics is included, and additional high-tech coverage options are available if you'd like them.
Select Premier
Many providers steer clear of high-mileage vehicles, but we've made a plan, especially for them. Select Premier covers older cars with up to 150,000 miles on the odometer. It looks after select lubricated engine components, transmission, and drive axle assembly components, plus your cooling system, fuel system, as well as some air conditioning and electrical parts.
Secure Plan
If you just want to make sure the most important parts of your vehicle are protected, Secure is our most basic coverage. With prices starting at only $99 a month, it takes care of those essential powertrain components that keep your car moving.
Secure Plus
You've probably already guessed it from the name, but Secure Plus is our Secure plan, plus some extra covered components. These additionals include brakes, air conditioning, and steering, as well as select electrical parts.
Advantage Plan
Our most comprehensive plan, not only does Advantage offer almost unbeatable coverage, but it's also the only protection plan on the market to include up to $3,500 in annual maintenance costs. If you want to save serious money on the cost of car ownership, this is the plan for you.
6 Valuable Endurance Warranty Benefits

We've mentioned them before, but it really is worth repeating: every Endurance extended warranty comes with some great perks as standard. These include:
1. Affordable Payment Plans
Saving money should feel like it, so not only are our protection plans flexible, our payment plans are too. The Endurance customer service team is specially trained to put together the best vehicle service contract and payment plan for your needs, so you're always protected from sudden breakdowns and don't have to pay all at once for the privilege if that's not convenient for you.
2. Repairs at Any Certified Mechanic
Traditional extended warranties tie you to dealerships for repairs, so you could end up being forced to travel miles whenever your vehicle lets you down. With Endurance, you can choose any certified auto shop. We encourage customers to choose the repair facility they're most comfortable with, whether that's your local mechanic, your vehicle's dealership, or national chains like Firestone or Pep Boys. Any and all of them will accept your Endurance plan.
Once at the auto shop, just let them know about your Endurance membership, and they'll contact us to authorize the repair. We'll make sure the charges are accurate when diagnosed by the mechanic, then pay them directly for the parts and labor when they've got you back on the road. An inspector is sent to verify the breakdowns are valid and that the price accurately reflects it.
3. Fully Transferable Coverage
That's right, every Endurance plan is fully transferable, meaning should you come to sell your car, the next owner will benefit from the same great coverage. This can give you significant negotiating power with potential buyers, as they should be willing to pay more for the additional protection. Plus they can buy with confidence, as a car with a service contract is much more likely to have been well cared for, and all repairs will have been carried out by a qualified mechanic.
The same rule applies even if you aren't planning on selling and would rather give your car to a friend or loved one. So you can rest easy knowing they'll be out on the road with someone watching out for them.
4. 24/7 Roadside Assistance and Towing
So you've broken down, and your car isn't going anywhere fast. But how are you getting to the auto shop for repairs? We understand how absolutely essential 24/7 roadside assistance is for drivers, so as an Endurance customer, you have access to roadside help 24 hours a day and 7 days a week to assist you with anything you need to get moving again.
Just download the Endurance mobile app on the Apple Store or Google Play, sign in, and you'll be able to call for roadside assistance. Not only can we help you reach the nearest mechanic to get things fixed, but our program also helps with:
Mechanical first-aid
Tire service
Battery service
Fuel delivery service
Towing service
Lockout services
5. Trip Interruption Costs
When car breakdowns happen, it's usually at the worst possible moment—like when you're very far from home. If you break down within 100 miles of your provided address, you'll receive trip interruption coverage, reimbursing you up to $150 per day for three days to help pay for meals and lodging. Just remember: to get reimbursed, please save all your receipts to be mailed for review.
6. Rental Car Coverage
If you're the kind of driver who relies on their vehicle daily, experiencing a breakdown can really throw your life out of whack. Every Endurance plan includes rental car reimbursement, so you can replace your ride with a temporary one until it's back from the auto shop. If you have a covered breakdown, we will pay or reimburse you for receipted expenses to rent a car from a licensed rental agency.
The daily maximum coverage for rental car costs is $30, or an overall maximum of $150 per breakdown.
What Are Endurance Elite Benefits?
Endurance offers some industry-leading perks as standard, but there are some extra add-ons too. Elite Benefits is our optional perks package, which opens up a world of bonus services. As a welcome gift, every new Endurance customer receives a year's free access, just pay a small activation fee and you're good to go. So what do Elite Benefits get you?
Key Fob Replacement
Ever been just about to leave the house and realized you can't find your key fob anywhere? We've all been there, but thankfully we offer our Elite members quick and easy key fob replacement. If for whatever reason, you need a new one, we'll reimburse you up to $500 dollars in costs or our team can source a new one on your behalf.
Tire Replacement/Repair
If you know how to change a tire, great. If not, then that's fine too. Either way, Elite benefits cover up to two tire repairs or replacements per year. Both new and older vehicles are eligible for this perk.
Collision Discounts
In the event of a covered collision, you can receive up to $500 in repairs (with a $1,000 limit), all thanks to your Elite benefits.
Total Loss Replacement
Sometimes a vehicle is damaged to the point of being considered a "total loss", but with access to Elite, Endurance will help cover up to $1,000 towards a replacement vehicle. It's really important to us that our customers have complete protection, plus total peace of mind whenever life throws a curveball.
How to Sign Up for an Endurance Plan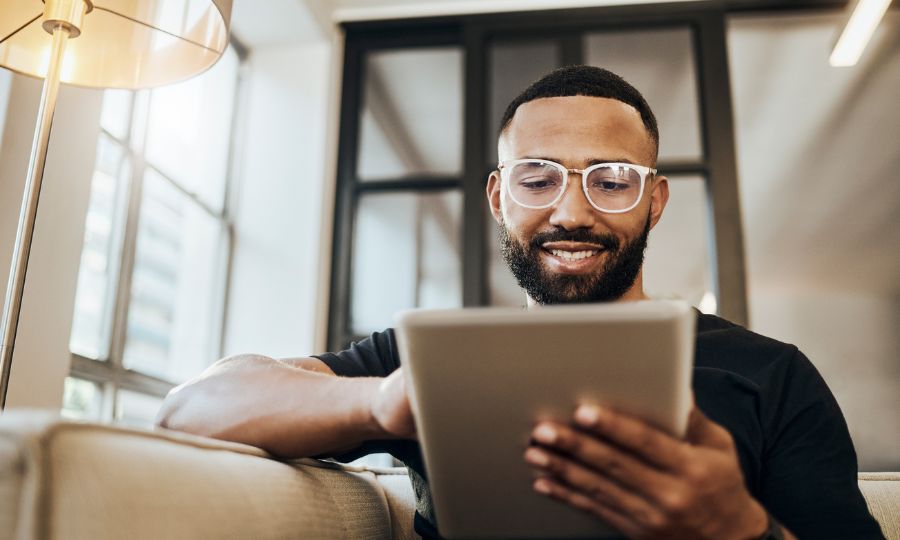 Once you have some idea of the plan you want to go for, it's time to get in touch. Follow these steps to start your free 30-day money-back guarantee:
1. Either shop online or give our customer service team a call at (800) 253-8203. We can chat about your circumstances, give you a free, no-obligation quote, and start working on a bespoke protection/payment plan that meets your needs and budget. Be sure to have some information on hand to help you get the most accurate quote, including:
The make of your vehicle
The model of your vehicle
The model year of your vehicle
Your vehicle's estimated mileage
Your name
Your email address
Your phone number
2. If you're happy, we'll send over your contract and supporting documents for you to check over, and when you're all good to sign, we'll get everything set up. This begins your mandatory 30-day waiting period, which also acts as your 30-day money-back guarantee window. We put this in place to prevent warranty fraud, where customers try to get help with pre-existing conditions for their vehicle that would otherwise have been ineligible for coverage with their plan.
3. When the waiting period is over, your car will have coverage for mechanical breakdowns and other issues that may result in expensive repairs. All you need to do is visit a certified repair facility or mechanic, and they'll contact us to get your claim started.
Since we're the direct provider of our plans, there's no middleman to deal with, so we'll be there to guide you through every step of the claims process. After that, you'll pay your deductible, and the shop will get your vehicle back on the road.
How Does Endurance Stack Up Against Its Competitors?
Sure, there are plenty of other third-party vehicle service contract providers out there, but Endurance stands apart from the rest. Usually, a warranty company has three different plans: a basic, mid-range, and comprehensive plan (sometimes referred to as a Silver, Gold, and Platinum level of coverage).
We understand that not everyone fits into a box so easily, so while some of our more popular plans are highlighted, we actually offer multiple plans catered towards more specific vehicles and driving habits. For example, choose our Secure plan (starting at $99 per month) and receive basic powertrain coverage, or opt for our Supreme plan to benefit from almost bumper-to-bumper exclusionary coverage. There are a number of options in between too.
We also offer plans with features that other providers can't match, like our industry-leading Advantage plan. This covers you for up to $3,500 in routine maintenance costs per year on top of repairs, including three filter and oil changes, engine diagnostic exams, alignment checks, and tire rotations. You'll also benefit from some additional one-time services like brake pad/shoe replacement, cooling system maintenance, battery replacement, and more.
As well as not providing customers with maintenance coverage, most third-party extended auto warranty providers will avoid covering luxury vehicles. With Endurance's Highline luxury vehicle protection, however, you can receive coverage for select luxury vehicles that other providers won't touch, including models from automakers like Audi, BMW, Mercedes-Benz, Jaguar, Land Rover, and Porsche.
While our coverage and perks are second-to-none, our award-winning customer service truly sets Endurance apart. In fact, because of all these things combined, Endurance has consistently been ranked one of the country's best vehicle service contract providers on popular websites such as:
Endurance Reviews and Ratings
It isn't just the experts who speak highly of us, we're also well-rated on various customer review sites, such as:
Some of our more recent 5-star reviews include:

"My Endurance insurance is a payment I make with pleasure because they have saved me a lot of money over the past 2 years. I'm really glad I signed up for Endurance." – Will S.

"Great customer service and the process was very easy to get my car repaired. If you don't have Endurance I totally recommend it and very glad that I did." – Mich

"I have been with Endurance for years. They are definitely a must have, wonderful service." – Minerva P.
Total Protection for Complete Peace of Mind
If you break down at the roadside, a vehicle service contract can be invaluable—if it's from a reputable provider, that is.
When you're shopping for one, you want to make sure you get quality, reliable coverage, and you really can't go wrong with Endurance. Widely considered America's most trusted auto protection provider, we've helped many drivers since opening our doors over 15 years ago. And we're ready to help you too with low monthly payments and a 30-day money-back guarantee.
Want to find out more about what we can do for you and your vehicle? Give us a call at (800) 253-8203 or shop online today, and our customer service team will get you a free quote.
If you'd like to carry on reading, we have plenty more helpful articles just like this one on our extended car warranty blog, so head on over and check it out. Compare Endurance Warranty Services with CarShield, CARCHEX, and other warranty plan providers.
More like this
Endurance Info

An extended warranty is a great way to protect your used car after your expired factory warranty. With great coverage options, affordable deductibles, and an easy claims process, Endurance leads..

Read More

Endurance Info

Owning a car is like owning freedom. Nothing beats knowing that at any given moment, you can grab your keys and go almost anywhere you want. Unfortunately, however, vehicle ownership..

Read More

Endurance Info

No matter how you count it, $300 million is a lot of money. But this figure is even more significant when talking about extended car warranties. This amount is the..

Read More