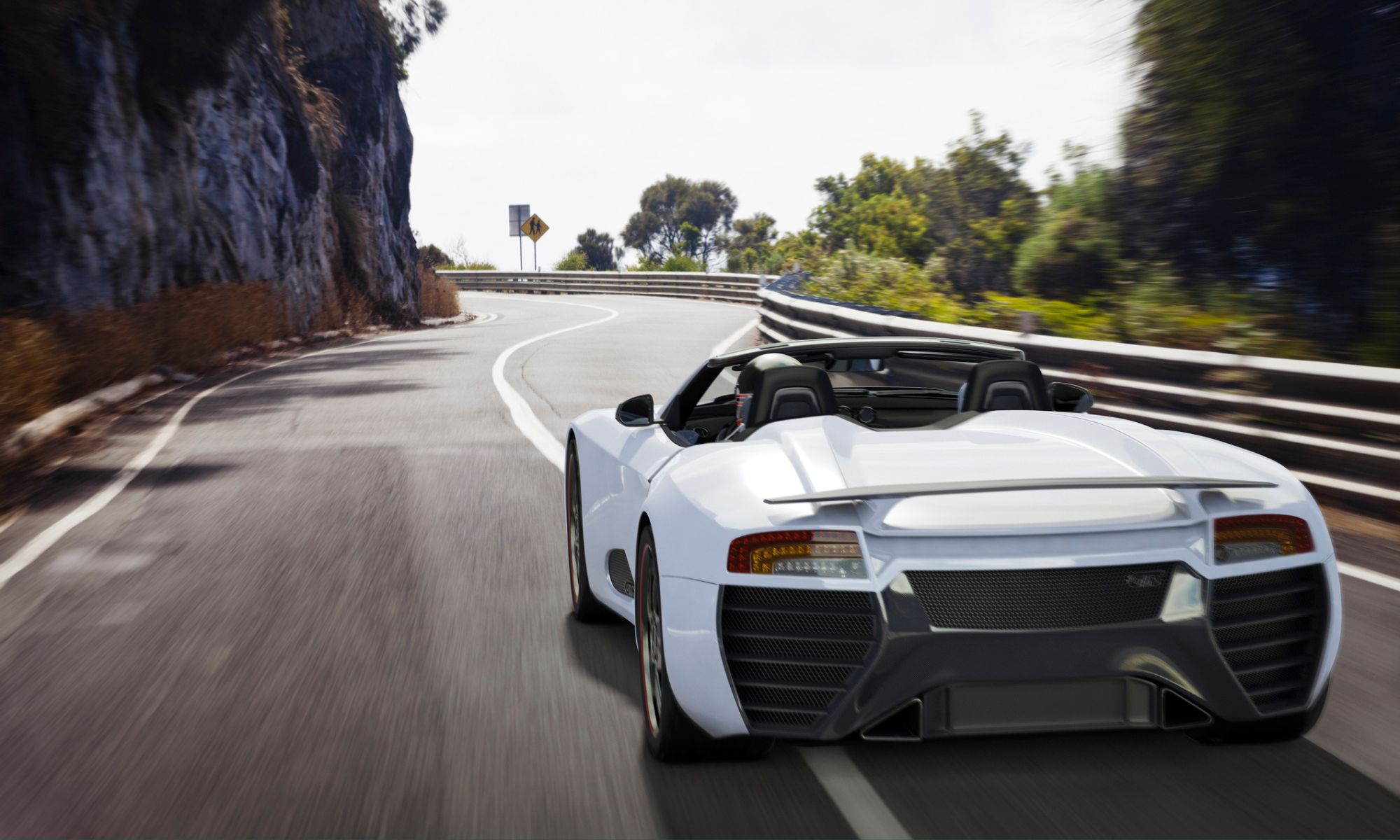 There are many ways to improve your life and make things better and easier for yourself and your family, and a new car is a fantastic start. Even if you are purchasing a used car that is new to you, having a reliable and comfortable vehicle can go a long way toward making this new year one of the best of your life. This is especially true if you decide to purchase a luxury car that suits all your needs.
When searching for a luxury car, there are a lot of things you should be considering. The luxury segment is incredibly varied and has a lot of levels of quality and features. If you are going to make the right choice, you should have a good idea of what you can expect before you start shopping, depreciation, and other factors. Learning the pros and cons of buying a new or used luxury car can help you make the best choice for your new vehicle.
What to Know When Buying Luxury Cars
Buying luxury cars can be intimidating because there are so many on the market, and the definition of "luxury" can change depending on the automaker. Vehicles made by high-end automakers like Jaguar, Mercedes-Benz, and BMW are generally classified as luxury, while some automakers have premium models that will fit into the category.
There are, however, a few things that nearly all luxury vehicles have in common. For the most part, a luxury car will have high-quality features like premium interiors, comfort features like heated seats, and smooth, powerful engines that are tuned for serious performance. Some luxury cars will have handmade components, whether on the interior or under the hood and are often available with premium tech features such as large infotainment screens or high-end audio systems.
Since luxury cars tend to be more tuned for performance, they can also have some reliability issues. For example, vehicles made by Mercedes-Benz rank 27th out of 32 in reliability, and Porsches rank dead last at 32 out of 32. Because of their reliability problems and some of the other quirks of the luxury vehicle segment, understanding everything you can about buying luxury cars is an essential part of making the right choice. Knowing some benefits and drawbacks of buying luxury cars can help you decide if one of these high-end vehicles is right for you.
Pros and Cons of Luxury Cars
While buying a luxury car privately or through a dealership can be a great way to get the most enjoyment out of your car purchase, it can also be a bit overwhelming. Many options are available to you, and a luxury car won't necessarily be the best option for every driver. By considering all the pros and cons, you can go into your purchase with a complete understanding of what you can expect and what these vehicles offer.
Pros of Buying a Luxury Brand
Comfort – This is by far the biggest advantage of buying luxury cars. A luxury vehicle will have premium materials like leather and suede in the interior and specially-tuned suspension that produces an incredibly smooth ride. Luxury cars also have tech that is designed to keep you as comfortable as possible, like heated seats and steering wheels, dual-zone climate control, and more.
Better Performance – Besides the premium interiors, luxury cars will also be built for excellent performance and power. Many high-end luxury cars have large engines with upwards of 12 cylinders and extra performance-based components like turbochargers and all-wheel-drive. Plus, the comfortable suspension systems that most vehicles have will give you better control and a more responsive feel.
Safety – Since luxury vehicles are known for having premium tech features, this also extends to their safety equipment. Oftentimes, these vehicles will have safety features like pothole detection, automatic adaptive headlights, and driver-assistance features that can help keep you safe when you are on the road. Their larger size and better build quality will also increase the safety rating of these vehicles should you end up getting in an accident.
Higher Resale Value – Luxury vehicles, especially vintage ones, tend to hold their value on the used market more than economy cars or traditional family vehicles. If you are looking to buy a vehicle with a higher resale value once you are done with it, a luxury car could be the right move. As long as you stay on top of the maintenance and service it regularly, your luxury car will be worth more after five years than a different vehicle might.
Cons of Buying a Luxury Vehicle
Higher Maintenance Costs – Premium engines require premium maintenance, and since luxury cars tend to have more complex powertrains, you may see higher maintenance costs. The cost of ownership on things like oil changes will be more expensive due to using premium oil, and additives and components like brake pads will most likely cost more. Because of this, it is important to factor in maintenance when calculating the true cost of owning a car.
Decreased Fuel Efficiency – High-performance engines and transmissions will almost always get lower gas mileage than a small economy car's powertrain. Luxury cars also usually have lower gear ratios to deliver their smooth driving feel, and this can use more gas per mile.
Higher Cost of Parts – Many popular new luxury cars, such as Jaguar and Bently, are imported, which means that parts will be more difficult to come by. When repairs are needed, you will most likely have to go to a shop that specializes in imported vehicles and has access to the parts you need. This can greatly increase your repair costs with higher prices and make owning your car more expensive in the long run.
More Expensive to Insure – The more high-value a vehicle is, the more expensive it will be to insure. Insurance companies come up with their monthly premiums based on a lot of different factors, including the value of the vehicle itself. If you own a luxury vehicle that is worth more money, you can expect to pay more for your insurance every month.
Does Endurance Cover Luxury Cars?
Because of the higher cost of car ownership for a luxury model, it is important that you get the coverage you need to help you pay for its maintenance and service. While some third-party extended warranty companies will not cover luxury cars, Endurance offers a plan specifically for luxury vehicles – Supreme for Highline Vehicles. This protection plan covers used luxury vehicles made by select automakers like Audi, BMW, Mercedes-Benz, Land Rover, Jaguar, Porsche, and more. This protection plan extends Endurance's exclusionary Supreme plan to cover high-end luxury cars up to eight years old and with less than 80,000 miles on the odometer with a $500 deductible.
Like other Endurance protection plans, the Highline plan offers comprehensive coverage and extra features like 24/7 roadside assistance, trip interruption coverage, and rental car reimbursements to go along with a 30-day money-back guarantee. For a small activation fee, you also get access to Endurance Elite Benefits, including up to two tire replacements or repairs, collision discounts, and more to give you the peace of mind you need when you are out on the road. Plus, Endurance plans are transferable, so you can add even more value to your luxury car should you decide to sell it further down the line.
Protect Your Luxury Car With Endurance
Buying a new or used luxury car is a great way to make the most of your purchase and ensure that you are safe and comfortable in your new vehicle. If you want to protect your luxury car and make sure you get the help you need when repairs come up, Endurance is here to help. The Highline protection plan can give you confidence that you and your luxury car are in good hands every time you get behind the wheel.
If you have a vehicle by another brand like Ford, Toyota, or Honda, Endurance has a wide variety of protection plans that are designed for you. With Endurance, you can get award-winning coverage for your vehicle ranging from basic powertrain protection as low as $79 a month with the Secure plan all the way up to exclusionary coverage with the Supreme plan. Plus, every Endurance customer gets access to 24/7 roadside assistance, trip interruption coverage, and rental car reimbursements on top of the choice to take your car to any certified repair shop.
To find out more, call (800) 253-8203 to get a free, no-obligation quote, or shop online today to get a protection plan to fit your needs and budget. You can find even more helpful vehicle-buying guides and articles on topics ranging from DIY maintenance how-tos to extended warranty coverage comparisons, road trip planning guides, and more at the Endurance blog.
More like this
Make/Model

If you're the owner of a Honda Accord, you certainly aren't alone. The brand has a great reputation for producing some of the most reliable cars on the road, with..

Read More

Make/Model

The last thing any Ram driver wants is to hear an odd noise while driving down the road, followed by a mechanical issue within their vehicle. Unfortunately, mechanical breakdowns are..

Read More

Make/Model

Finding yourself in the position where you are notified of a recall affecting your vehicle is never a fun situation, but it should require immediate action on your part. Depending..

Read More