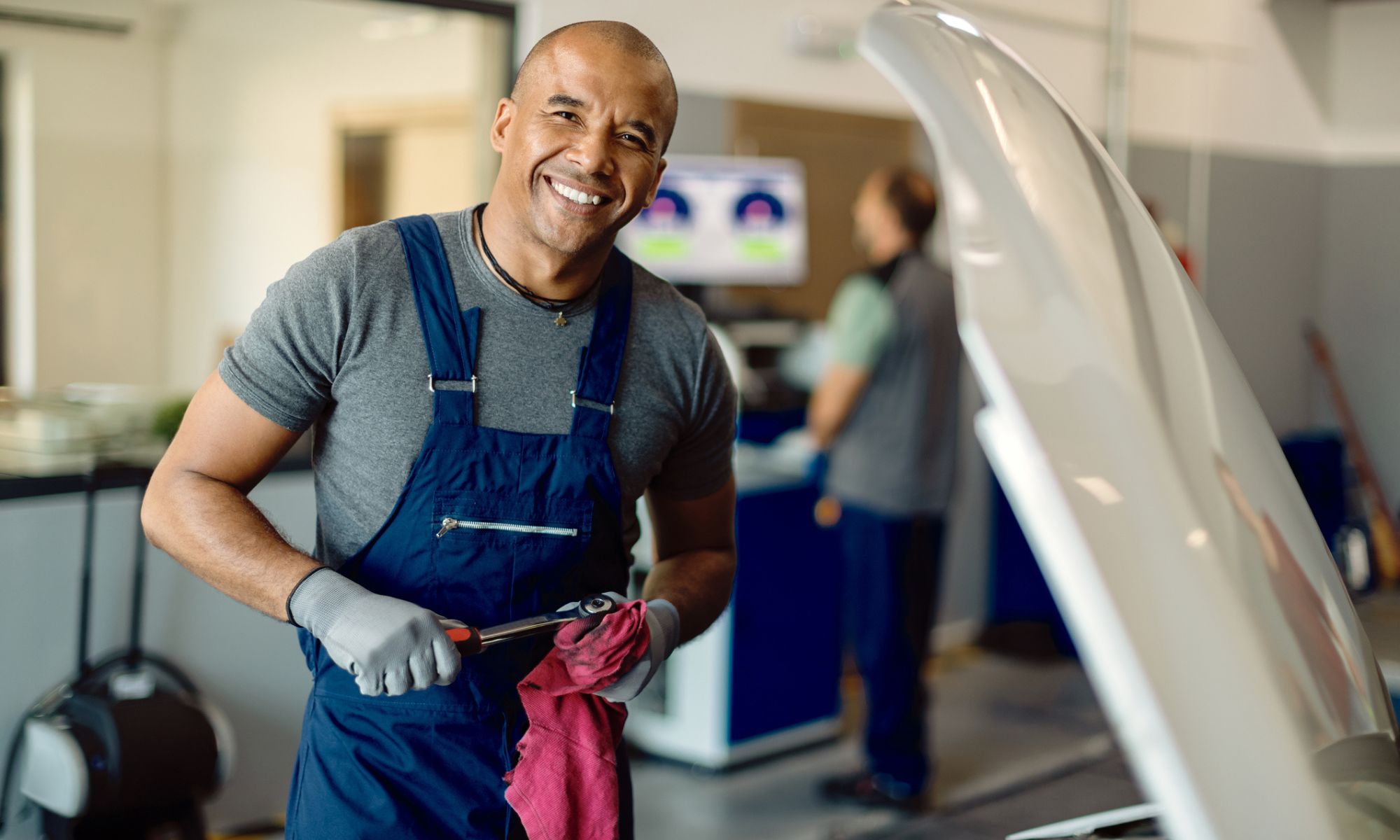 If you're a car owner, chances are it didn't come cheap. And with the cost of vehicle ownership only rising, it only makes sense that you'd want to protect your wallet wherever possible. While regular maintenance is a great way to avoid those dreaded trips to the auto shop, component failure is unfortunately inevitable, and nothing saves you from unexpected repair bills quite like an aftermarket car warranty (also known as a vehicle service contract or extended warranty).
You've probably come across the term during your research and want to know whether you should invest in one. We've put together the pros and cons so you can make the right decision for your needs.
Advantages of Aftermarket Car Warranties
Taking out an aftermarket extended car warranty has some seriously great advantages for used cars. Here are a few:
1. They offer extended coverage beyond the manufacturer's warranty.
Every new car rolls off the production line with what's known as a factory warranty (also known as a manufacturer's warranty). This is effectively the manufacturer's promise to repair or replace any components that fail within a predetermined number of years or miles traveled (whichever comes first). Once this expires, however, you're fully responsible for any repairs that may occur. You may not be able to find exactly like-for-like coverage, but a vehicle service contract (VSC) pretty much continues the protection you're used to once the manufacturer's has finished, so you can continue driving with total peace of mind.
2. They're cost-effective compared to dealership warranties.
Dealerships charge a lot for their extended warranties. They'll try to convince you that you're getting a better level of service from them, but it's simply not true. Many vehicle service contract providers are as good as—if not better than—dealerships and are incentivized to offer coverage to protect drivers against repair costs at a more affordable price point. If that wasn't enough, VSCs usually throw in some fantastic perks that make them even better value for money.
3. Coverage options are often customizable to fit specific needs.
Dealership warranties usually take a "one size fits all approach," but everyone's situation is different. What if you want to keep costs to a minimum and only protect the most important parts of your car? What if your car is considered high mileage? There are so many variables, and vehicle service contract providers are often more accommodating, creating a bespoke plan that suits your individual needs and budget.
4. They're transferable to new owners, increasing resale value.
Having a vehicle service contract says a lot about your car if you come to sell it. For example, it says it's been well maintained and repaired to a high standard. These points will most likely increase the amount prospective buyers might be willing to pay for it, but if the warranty is transferable to the next owner, you can add even more. Thankfully, the best VSC providers offer transfers as standard.
Disadvantages of Aftermarket Car Warranties
Like with everything in life, there are some downsides to aftermarket car warranties, including:
1. Limited coverage compared to manufacturer's warranties.
Manufacturer warranties are as comprehensive as they come. After all, it's their reputation that's at stake. While you can certainly find some very comprehensive vehicle service contracts out there, they'll never quite beat what a factor warranty offers in terms of components repaired/replaced.
2. High deductible fees and exclusions in coverage.
Manufacturer warranties rarely involve deductibles (i.e. a flat fee due whenever a repair is incurred) or exclusions in coverage, but aftermarket warranties generally have both. It's a downside for sure, but nothing unexpected or unusual where these kinds of contracts are concerned. Auto insurance works in exactly the same way.
3. Coverage may be limited by mileage or age of the car.
Eligibility is a factor you need to consider too. When looking for any sort of aftermarket extended warranty, your car may be too old or too well-traveled to qualify for coverage from some providers. Others may have special coverage specifically designed for these kinds of vehicles, so it pays to look around.
4. Limited repair shop options.
Get a dealership extended warranty, and you'll be tied to dealerships for authorized car repairs. This can be a huge inconvenience if the closest dealership is miles away from home. All the more reason to opt for a third-party vehicle service contract, as many providers allow you to have repairs carried out at any certified auto shop.
Factors to Consider When Choosing an Aftermarket Car Warranty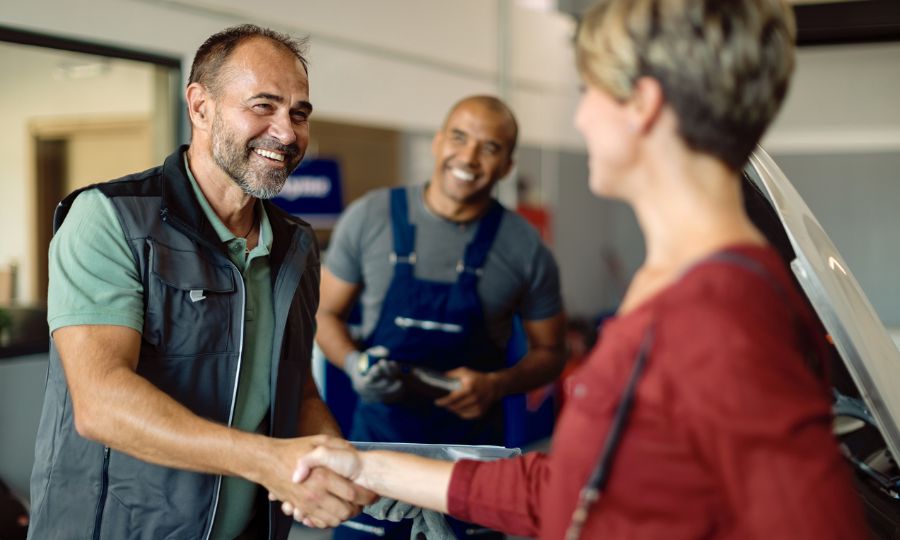 There's a lot to think about when deciding on the type of warranty to go for and who to buy it from:
Coverage options and limitations: Make sure you're getting the right level of coverage and that it doesn't exclude key components that you want to protect.
Customer service and reputation of the warranty provider: There's no use in taking out an extended warranty that you can't be sure will be fulfilled. Be certain your provider has a strong reputation and quality customer service.
Cost and deductibles: Know exactly how much you're paying for your protection plan, plus how much you'd be expected to pay ahead of any repairs. Don't get stung by unexpected expenses at the worst possible moment.
Reviews and feedback from other customers: The experiences of others are invaluable, giving you the best indication of whether a VSC provider truly deserves your money. Check sites like Better Business Bureau and Trustpilot for the latest reviews.
What Makes Endurance a Cut Above the Competition
Many vehicle service contract providers are out there, but Endurance is widely considered America's best. We offer unrivaled eligibility—even covering high-mileage and select luxury vehicles—as well as full flexibility, tailoring our protection plans to the unique needs of each individual customer.
Every Endurance warranty plan includes amazing benefits such as 24/7 roadside assistance, rental car reimbursement, and trip-interruption costs as standard. Plus, all new customers receive a year's free membership to our Elite Benefits program, adding extra perks like total loss protection, tire repair, key fob replacement, and more.
Unlike dealership warranties, you can have your vehicle repaired at any ASE Certified auto shop. So wherever you are when the worst happens, just head to somewhere you trust, and we'll take care of the rest.
Protection When You Need It
To learn more about how we can help you save thousands on repair bills, contact our award-winning customer service team at (800) 253-8203 or shop online today. Read more about cars, extended warranties, and more – check out the Endurance extended car warranty blog.
More like this
Expert Auto Tips

With most states around the country getting colder, it's worth reminding yourself how to prepare your vehicle for the different seasons. Weather conditions play a major role in how a..

Read More

Expert Auto Tips

Being a car owner can be an incredibly rewarding experience, especially if you take pride in your vehicle's condition and performance. Cars that are well taken care of will generally..

Read More

Expert Auto Tips

No matter what kind of vehicle you own, staying on top of its care and maintenance should always be a top priority. Cars that are well taken care of and..

Read More