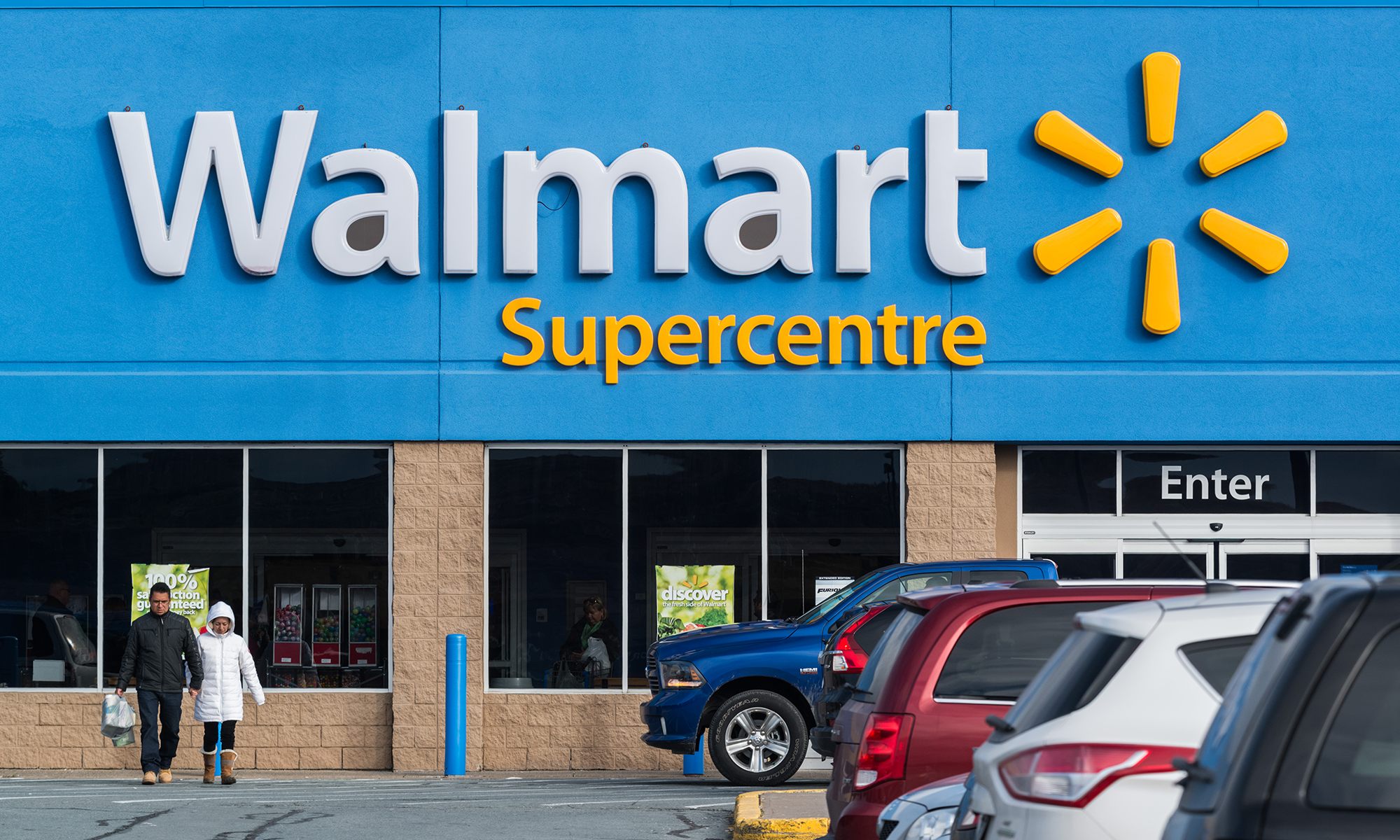 With the New Year just days away and the holiday shopping season wrapping up, it's time to start thinking about completing the tasks that inevitably get put on the back burner during the holidays. Along with cleaning up after the holiday guests leave and beginning New Year's resolutions, it's time to take care of the nagging list of vehicle maintenance and repairs. 
Walmart is a great place to accomplish everything at a reasonable price. You can pick up cleaning supplies and fresh groceries or return your unwanted holiday gifts in one spot. While shopping, you can even take advantage of the oil change service at the Walmart Auto Care Center while picking up other vehicle essentials like new lug nuts, a set of wiper blades and more. But while Walmart is well known for its great deals, when it comes to more extensive car care past a standard oil change, are the savings worth it? 
What Are Walmart Auto Care Centers?
Since Sam Walton opened the doors of his first Walmart store in 1962, Walton and his brands have helped pave the way for retailers everywhere, offering various retail products at low prices. They have grown their services to include grocery supercenters and renting out space to other companies, such as nail salons and fast food restaurants, which has been successful. 
Ultimately, the retail giant began offering car services, known as Auto Car Center, where they have gained popularity for providing auto parts and services at unbeatable prices, all while you shop. Today, Walmart boasts over 2,500 Walmart Auto Centers nationwide, performing millions of vehicle maintenance services, including battery installations, tire services, oil changes and lubrication services annually.
What Kinds of Mechanics Are at Walmart Auto Centers?
Like your regular old Walmart store, Walmart Auto Center prices are budget-friendly and convenient, but that leaves many skeptics wondering whether or not Walmart reduces expenses by hiring unqualified, inexperienced entry-level auto technicians. However, regarding quality, Walmart does not cut corners in its auto repair department. In alignment with its mission for responsible sourcing, Walmart also requires all automotive technicians to be ASE Certified, and experience is preferred, though some positions list additional requirements. Others indicate they're willing to offer on-the-job training to motivated, fast-learning applicants.
Should I Take My Car to a Walmart Auto Care Center?
If you're looking for a great deal on quality car services, the Walmart Auto Care Center could be an opportunity to save money while getting your car serviced and take care of some errands in-store while you're waiting. Walmart auto service's hours are location-dependent, but most have reasonable hours to accommodate your needs. Plus, ASE Certified mechanics are on staff, so you can trust your car is being fixed by a knowledgeable professional. 
Standard car maintenance and repair services Walmart offers in their auto service center include: 
Buy

New Tires

Tire Mounting

Tire Installation

Tire Rotations

Car Batteries

Headlights

High-Mileage Oil

 

Oil Changes

, Fluids, &

Lube Services

Fuel System Services

Engine Maintenance

Air Filter Installation

Headlight Installation

Windshield Wiper Blade Installation

& More
Extended Car Warranties Can Save You on Car Repairs
The holidays can add up quickly, and saving money on necessities like expensive car repairs can help. However, although saving money is nice, it is crucial to take your vehicle to the right place, with the right mechanic, to avoid potential catastrophic breakdowns further down the road. However, with Endurance Warranty and taking your car to a certified mechanic, like those at Walmart Auto Care Centers, you can have peace of mind knowing that you're getting the best help possible without the costly repair bill. 
Endurance Warranty offers customizable auto protection plans, also known as vehicle service contracts or third-party extended car warranties, to fit almost any need and budget, including flexible payment plans and a 30-day, risk-free money-back guarantee. Plans can range from basic powertrain coverage as low as $79 a month to more comprehensive and exclusionary plans. We even cover various vehicles excluded from other policies, including high mileage vehicles, older vehicles, select luxury vehicles, cars with rebuilt or salvage titles, hybrid vehicles, Canadian Grey market vehicles, and vehicles used for commercial purposes such as delivery or rideshare vehicles. Plus, when it comes time to use your benefits, you can take your vehicle to any ASE Certified mechanic, repair shop, or car dealership you prefer.
But that's not all because, along with award-winning coverage, all Endurance customers enjoy bonus perks and savings free of charge, including 24/7 roadside assistance and towing, rental car reimbursement, and trip interruption coverage. Save even more when you activate a year of free Endurance Elite Benefits. With a nominal activation fee of $20, you can enjoy additional perks, such as tire repairs or replacements, key fob replacements, collision discounts and total loss protection. 
Find out more about Endurance Warranty auto protection plans, call our award-winning customer service team at (800) 253-8203 and request a FREE quote, or shop online today. In the meantime, explore a library of additional resources on the Endurance blog, including finding answers to your frequently asked questions, exploring the pros and cons of taking your vehicle to an auto dealership for repairs, cost comparisons, vehicle repair guides and more. 
More like this
Expert Auto Tips

With most states around the country getting colder, it's worth reminding yourself how to prepare your vehicle for the different seasons. Weather conditions play a major role in how a..

Read More

Expert Auto Tips

Being a car owner can be an incredibly rewarding experience, especially if you take pride in your vehicle's condition and performance. Cars that are well taken care of will generally..

Read More

Expert Auto Tips

No matter what kind of vehicle you own, staying on top of its care and maintenance should always be a top priority. Cars that are well taken care of and..

Read More