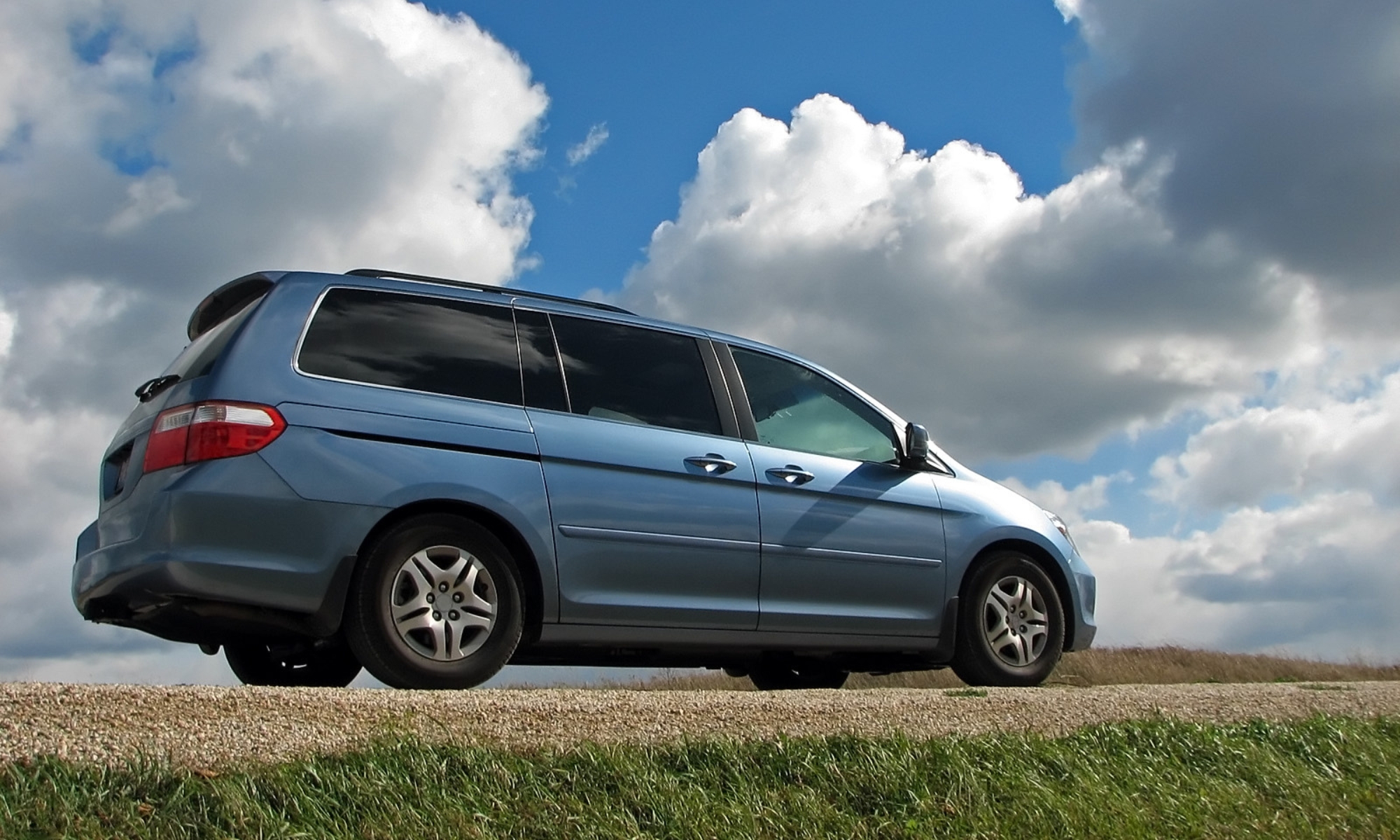 Many consumers today enjoy having the "latest and greatest" models. From our phones and computers to the cars we drive, we look forward to the next upgrade every few years. Drivers often get bored with their vehicles and want the latest models, technology, and safety features. But, if you've signed up for a Honda warranty, does it just go to waste if you decide to sell your vehicle? Or are Honda warranties transferable to the next owner? If you plan to sell your Honda next year, is a Honda warranty even worth it? We'll help you explore your options.
Extended Car Warranty: Basics & Benefits
Even though Hondas are notorious for their reliability, eventually, parts and systems wear out and need replacement. If you bought a new Honda, you're automatically protected by the Honda factory warranty, which includes bumper-to-bumper coverage. If your new vehicle experiences a mechanical breakdown, Honda will pay to repair or replace the part. However, once your Honda has exceeded the 3-year/36,000-mile warranty, and 5-year/60,000-mile powertrain warranty, repairs are only covered if you buy an extended warranty.
Honda Extended Warranty
Honda Care is Honda's extended car warranty program, which provides coverage beyond the manufacturer's warranty period. This extended warranty is a service contract between the car owner and the warranty provider (Honda), protecting the car owner from costly repairs related to mechanical breakdowns that occur after the manufacturer's warranty expires. With this contract, the warranty company agrees to repair or replace parts that are covered by the contract. Since breakdowns can happen anytime, an extended warranty can be a wise investment, especially as your vehicle ages or if you buy a used car.
Honda Care covers the cost of mechanical repairs due to component failure and other services such as roadside assistance, rental car reimbursement, and trip interruption coverage. The manufacturer extended warranty covers both new and used Honda vehicles and may include additional benefits not provided by the manufacturer's basic warranty, depending on the level of protection you choose. Honda Care gives Honda owners peace of mind, knowing that their vehicle is covered in the event of a mechanical breakdown.
However, "extending" can be misleading. While an extended warranty has advantages, it is important to remember that most extended vehicle warranties are limited and can also include additional costs and deductibles. When it comes to vehicle protection plans offered by dealerships and auto manufacturers, not only are coverage plans not available to every make, model, and model year, but the components the warranty covers are limited, too. Therefore, if you're thinking of buying a car warranty, it is essential to read the fine print before signing the vehicle contract to confirm coverage terms and conditions to get the most out of your warranty.
Honda Care's factory warranty provides extended protection lasting up to 8 years or 120,000 miles when the original warranty of a new car ends. However, 3rd-party companies such as Endurance offer plans that could cover a vehicle for up to 10 years but at a more affordable rate.
Third-Party Extended Warranty
Purchasing an extended warranty with Honda is one of many options if you want to protect your Honda vehicle. If your factory Honda bumper-to-bumper warranty coverage has expired, you buy a used Honda, or you are simply seeking other coverage solutions, third-party auto protection plans offer similar coverage with a host of additional benefits.
Similar to a manufacturer extended warranty, an auto protection plan with an independent company, such as Endurance, CarShield, Olive, or CARCHEX, is a contractual agreement between a car owner and the company that, in case of mechanical breakdown, the company will pay for the covered repairs. However, when you purchase through a third party, you have access to more than just the peace of mind of financial protection.
In addition to a more comprehensive part list, vehicle protection plans are available to more car owners. Many drivers ineligible for an extended vehicle warranty from a manufacturer have found the coverage to fit their budget. Honda owners with older or high-mileage vehicles can find the coverage they need to suit their needs and budget. Drivers have found ample coverage even if their car is a:
High-end luxury vehicle
Salvage or rebuilt title
Canadian-grey market
Used for work (as in rideshare or delivery drivers)
Not only that, but you can choose where you take your vehicle for repairs. Rather than being limited to the Honda dealership, auto protection plans allow you to take your car to any ASE Certified mechanic or repair facility.
Many independent companies also include an additional benefits package to sweeten the deal. For example, Endurance Warranty includes 24/7 roadside assistance and towing, trip interruption coverage, rental car reimbursement, and more, with every vehicle protection plan. If drivers want to save even more, they can activate a year's worth of FREE Elite Benefits with a small activation fee to enjoy additional perks like key fob replacements, tire repairs/replacements, and more.
Honda Transferable Plans
If you've recently purchased a Honda or invested in a Honda Care plan and are considering selling your Honda, you'll be glad to know that your Honda warranty is transferable. A transferable warranty can increase the resale value of your vehicle and set the buyer at ease that they're covered in case anything goes wrong.
Original Factory Warranty
The standard factory Honda warranty included with the purchase price of a new or Certified Pre-Owned Honda is transferable to the new owner if the factory warranty is still active. For new cars, that means your Honda is less than 3 years old, and the mileage is less than 36,000 miles. Certified Pre-Owned Hondas can be longer, depending on the coverage tier. However, once a used vehicle is out of warranty, it is no longer covered and is not transferable.
Since the warranty is VIN-specific, the original warranty stays with that particular vehicle, not the original owner. Therefore, the warranty is not transferable to the next new Honda vehicle that you purchase.
Honda Care Extended Warranty
Your Honda Care vehicle service contract is also transferable to the next owner. However, if you plan to sell it to the dealership or use it as a trade-in, it won't help, as it is only transferable in a private sale, from individual to individual. As with the manufacturer's warranty, it also cannot transfer to your next vehicle.
Unfortunately, the Honda Care contract does not automatically transfer at the time of sale. Instead, the transfer must be requested within 20 days of the vehicle sale. To do this, you must manually submit a request form directly to a Honda dealer to process the extended warranty transfer. To do so, you'll need to include a $50 transfer fee, the bill of sale or the title, and a completed form with signatures from both the buyer and the seller.
Third-Party Transferable Auto Protection Plans Like Endurance
When you purchase a vehicle service contract, as with any contract, it typically lasts a predetermined amount of time. However, if you sell your car with an active VSC, you can transfer the coverage to the new owner. Warranty transfers allow the buyer to keep the protection and save the seller from paying for the remainder of the contract. Furthermore, this could be a great selling point for your vehicle, assuring potential buyers that the previous owner has taken care of the car and is protected after the purchase.
Endurance vehicle protection plans are transferable with a $50 transfer fee. Contact our award-winning customer service team to initiate the process within 30 days of the vehicle sale. Aside from the 36-month, unlimited-mile EnduranceAdvantage agreement, Endurance plans are transferable without any changes. However, if a 36-month, unlimited-mile EnduranceAdvantage contract is transferred between owners, it is automatically converted to a 36-month, 50,000-mile contract.
Endurance Warranty for Your Honda
Although Honda's are well-known for their reliability, eventually, parts will wear out and break, resulting in costly repair bills. In addition, while a factory warranty is helpful, they tend to expire as the vehicle ages and when you need it most. Endurance provides extra protection for your car once the original manufacturer's warranty has ended with customizable auto protection plans.
Explore coverage options outside the limited warranty plans manufacturers and dealerships offer. By buying vehicle coverage through Endurance, you determine which components you'd like to cover and the price you can afford. With a wider variety of coverage plans, finding one that suits your lifestyle is easy. Plus, since every plan is backed by a 30-day money-back guarantee, you can purchase with confidence that you're protected if you decide to cancel.
Protect your Honda today! Call our award-winning customer service team at (800) 253-8203 to request a FREE quote or shop online.
The Endurance blog is also an excellent resource for answers to your frequently asked questions. Learn more about common Honda repairs and Honda maintenance costs, explore other easy-to-drive vehicles, and find more articles about extended warranties and vehicle protection plans.
More like this
Extended Warranty

The advantages of having an extended warranty can't be overstated when a surprise car repair pops up. Coverage can make a difference during a breakdown, thanks to protection against expensive..

Read More

Extended Warranty

Nothing beats being able to hit the open road and head wherever you like, whenever you like. Plenty of drivers fall in love with our vehicles, maintaining them with total..

Read More

Extended Warranty

There's a lot to get excited about buying a new or used car, but one feature that often gets overlooked is the manufacturer's warranty. Understanding this coverage helps owners maximize..

Read More