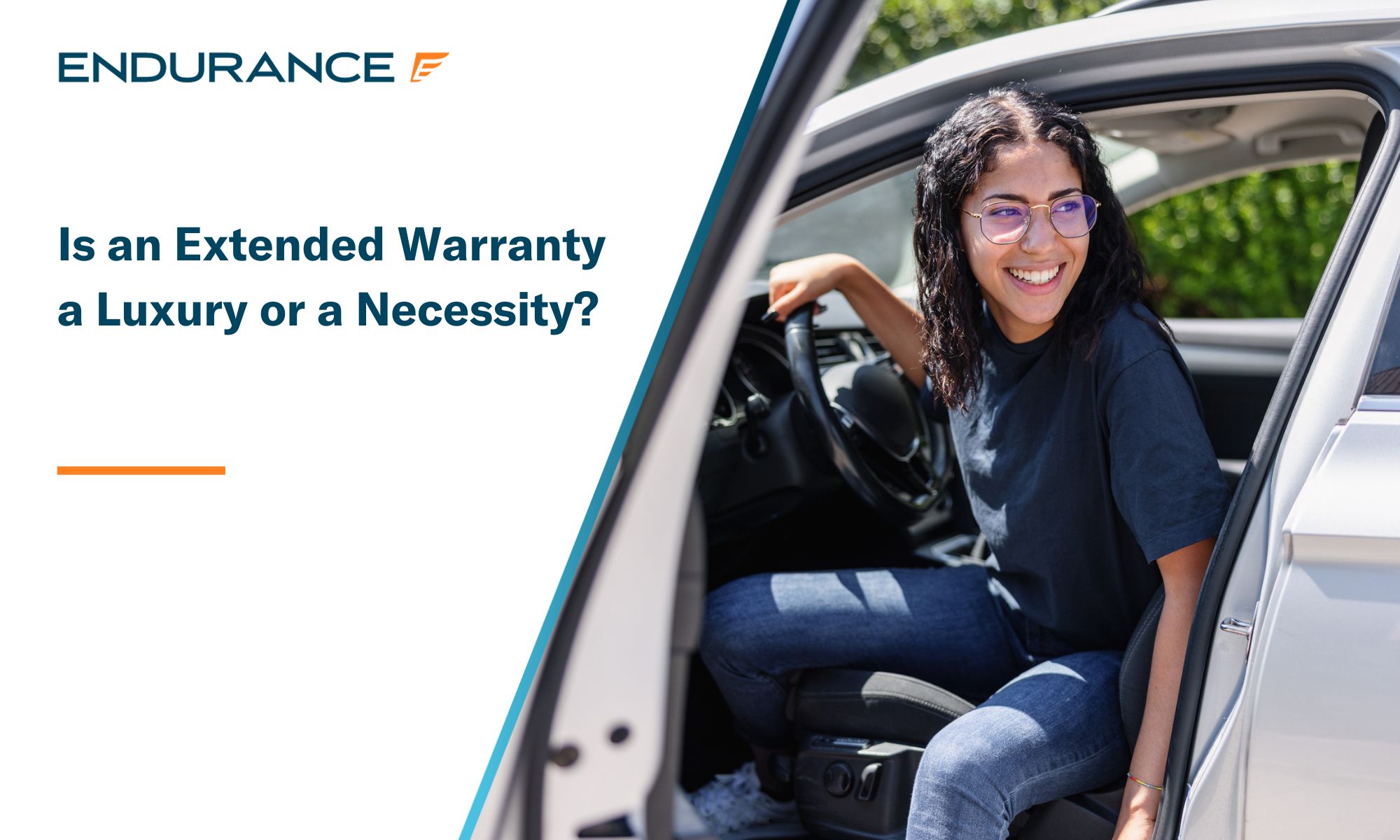 Owning your own car is maybe one of the most liberating experiences you can have. As soon as you get the keys, you have the freedom to go wherever you want at any given moment. But while it's great to get behind the wheel, the experience doesn't come cheap.
Not only are cars themselves expensive to buy, but the cost of ownership is only on the rise. In fact, just last year, the AAA calculated that the average yearly cost to own and operate a new vehicle had passed the $10,000 mark.
Because of these rising costs, drivers across America are searching for ways to keep spending to a minimum, and if you're one such driver, chances are you've come across extended car warranties (also known as auto protection plans or vehicle service contracts). For people new to the concept, it can be tough to know whether they're something worth spending your money on. So, to help you make the best decision, let's weigh up whether an extended car warranty is a luxury purchase or an essential investment.
What Is an Extended Warranty?
First, it's worth going over exactly what an extended car warranty is. Every new car leaves the production line with what's known as a manufacturer warranty or a factory warranty.
This effectively acts as the automaker's promise to repair or replace anything that fails due to manufacturing fault within a predetermined number of years or miles traveled. How long your factory warranty lasts will completely depend on your manufacturer and vehicle model, with some manufacturers being much more generous than others.
When this original warranty expires, you, as the owner, are fully responsible for any repair bills that might be incurred going forward—but there are options to extend the coverage you've enjoyed so far.
Traditional Extended Warranties
The first is a traditional extended warranty plan, which can usually be purchased via your manufacturer or dealership. These do exactly what the name implies, in that they keep your factory warranty coverage active for a number of months or years. They are quite comprehensive, but they do require that all repairs are carried out at a dealership, which isn't ideal if you break down hundreds of miles from one.
Another huge catch is that vehicle protection plans or extended warranties should be purchased and activated while your factory warranty is still active. Leave it just one day late, or purchase a used car with an already expired factory warranty, and you may no longer qualify. Due to these significant drawbacks, most people prefer to opt for a vehicle service contract or aftermarket warranty from a third-party provider.
Third-Party Extended Warranty Providers
Third-party warranty companies are incentivized to offer almost as comprehensive cover at an even better price point. They also usually throw in some pretty great additional perks to sweeten the deal, giving you even better value for money.
Covered repairs can be carried out at the certified auto shop of your choice, and to top it all off, vehicle service contracts can be purchased regardless of factory warranty status. As long as your new or used vehicle meets the requirements of the provider in question, you're all set.
It should be pointed out that an extended warranty/vehicle service contract and auto insurance are not the same thing. They both save you a lot of money for sure, but a warranty specifically covers repair costs associated with mechanical breakdowns, while insurance protects you from damage as a result of collisions, environmental damage, or similar incidents. When combined, they act as the ultimate defense against unexpected repair bills, so it's highly recommended that you take out both.
The Costs of Vehicle Repairs and Maintenance
Repairs and maintenance will be different for every car and driver. For example, when you buy a used car, components are likely to be much closer to failing, so you can expect to spend more on repairs than you would have to for a newer model.
People who use their cars for commercial purposes (e.g., rideshare drivers) will put more miles on the odometer much more quickly than a casual commuter, meaning they'll need to carry out maintenance more often. Luxury cars are infamous for their low reliability and high component cost, so these will be even more of a financial burden for their owners.
To give you an idea of just how much repairs can set you back:
| | |
| --- | --- |
| Repair | Average Cost |
| Engine mount replacement | $472 – $526 |
| Blown head gasket | $1,899 – $2,202 |
| Transmission replacement | $5,193 – $5,395 |
| Rack and pinion replacement | $1,725 – $2,046 |
| Catalytic converter replacement | $2,152 – $2,234 |
| Axle shaft replacement | $848 – $938 |
| Airbag replacement | $710 – $735 |
| Hybrid battery replacement | $6,592 – $6,666 |
4 Benefits of an Extended Car Warranty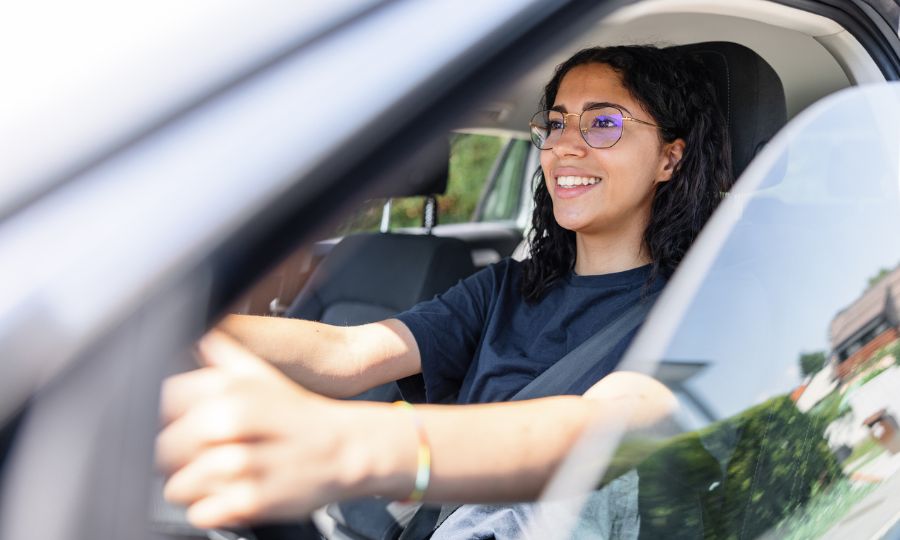 The benefits of an extended car warranty are almost endless. To highlight a few of the most significant:
1. Saving serious money.
Paying for vehicle repairs is never a good time, but some components can be incredibly pricey to replace. Rather than spending thousands of dollars on costly repairs per year, with an extended car warranty, you pay a reasonable monthly fee. So even when the most expensive parts let you down, you don't have to worry about your wallet.
2. Total peace of mind.
Driving should be fun, but you can't truly enjoy it if you're constantly fearful of potential breakdowns. An extended car warranty watching your back will give you total driving confidence, knowing that even if the worst happens, you'll be looked after.
3. High-quality repair work.
Whatever type of extended auto warranty you go for, all work will be carried out by a dealership or certified repair shop, which means you can be totally sure it was completed to the highest possible standard. Only official automaker components will have been used (as opposed to cheap knock-offs), so you can expect them to last a long time.
4. Great bonus perks.
Vehicle service contract providers, in particular, usually offer great additional benefits that make extended warranty coverage even more worthwhile. For example, Endurance includes 24/7 roadside assistance as standard with every plan, so even when you're driving far from home, you won't be stuck for long if your vehicle gives up the ghost.
4 Drawbacks of an Extended Car Warranty
Extended car warranties really are great, but there are a few slight cons if we're to look at them objectively:
1. You've got to spend money to save money.
No one likes spending money, and extended warranties don't come free of charge. But when you look at how much you'll pay versus how much you could potentially save, the car warranty cost is well worth the short-term pain. You'll generally have a monthly payment and a varying deductible for your repair claims.
2. They don't cover all repairs.
Extended car warranties can be incredibly comprehensive, but you'll never find one that covers absolutely everything like a traditional factory bumper-to-bumper warranty. For example, they don't cover repairs incurred as a result of an accident — that's what car insurance is for.
3. Not every car will qualify.
Providers like Endurance cover a wide range of cars and drivers (even Canadian Gray Market vehicles), but there will always be certain types of vehicles car warranty companies can't cover. Examples include specific luxury car models and cars with an extreme number of miles on the clock.
4. They don't last forever.
All good things must come to an end, and extended warranty companies won't cover your vehicle indefinitely. There will come a point where the car no longer qualifies for coverage due to age and/or mileage, but most people will have moved on to a newer vehicle before it gets to that point.
Factors to Consider Before Purchasing
As with any major purchase, you need to think carefully before you put pen to paper. Consider the following when searching for an extended warranty:
Whether you have any active coverage. – If your factory warranty is still active and still has plenty of time/miles left on it, you might not need an extended warranty just yet. It's never too early to purchase an extended warranty if you'd like one, however, so go ahead if you want to make sure there are no gaps in your coverage.
The level of coverage you require. – You may want to cover as much as you possibly can, or you might be interested in something less comprehensive. Most providers will offer a range of coverage levels, so take a look at what's on offer and decide which is right for your circumstances.
The provider you'd like to go with. – There are plenty of providers out there, and some are much better than others. Take a look at auto industry guides and read reviews on sites like TrustPilot to get a better idea of who's best placed to look after you and your vehicle. Also, compare and contrast coverage plans, plus any added benefits.
Alternatives to Extended Car Warranties
There are no true alternatives to extended car warranties, but there are a few strategies you can implement to protect yourself against expensive breakdowns:
Purchase a reliable car. – Reliability should be at the front of your mind when weighing up which car to purchase. While you may prefer one aesthetically, looks don't mean much if you're paying to repair it several times a year.
Perform regular maintenance. – Regular maintenance keeps your vehicle in top-running condition. Less stress on your components means less chance of them breaking down sooner than they should.
Set up an emergency fund. – It's always good to have some money set aside for life emergencies, but try to have a separate savings pot specifically for car problems.
Drive defensively. – The more careful you are with your car, the less likely it will be to develop issues that can result in an expensive trip to the mechanic.
Pay attention to the small problems. – Don't ignore the little things, or they could turn into big problems. By nipping issues in the bud, as they arise, you can avoid more expensive repairs further down the line.
Look No Further for the Best Extended Car Warranty
If it wasn't clear by now, an extended car warranty is always a good investment. It's an unfortunate fact that all vehicle components fail eventually—usually at the worst possible moment. Without a vehicle service contract looking out for you, you could find yourself stranded at the roadside and faced with a repair bill you couldn't possibly afford.
For anyone looking to protect their vehicle (and their wallet) from the cost of unexpected component failure, Endurance is your top choice. Since opening our doors in 2006, we've helped thousands of drivers across the country save some serious money, earning us the title of America's most trusted vehicle service contract provider in the process.
We offer a wide range of customizable plans suitable for almost every driver — with coverage options for everyday commuters, rideshare drivers, luxury car owners, and even high-mileage vehicles. And if our base packages aren't quite right, our award-winning customer service team will be more than happy to tailor a bespoke program to your individual needs and budget.
But the good stuff doesn't end there. We also offer some of the best benefits in the business, throwing in tons of useful perks as standard with every Endurance plan. Whatever coverage you choose, you'll get added peace of mind from 24/7 roadside assistance, towing, lockout services, trip interruption costs, and rental car reimbursement. Better yet, all new Endurance customers get a year's free access to our Elite Benefits, opening up extra services like tire repair/replacement, total loss protection, key fob replacement, and much more.
If all this sounds interesting, get in touch to find out what we can do to protect you and your vehicle. Give our customer care team a call at (800) 253-8203 for a FREE quote and a 30-day money-back guarantee. You can also shop online to see your price immediately.
Find more about extended car warranties, including comparisons of providers like CARCHEX and CarShield, auto expert FAQs, info about mechanical breakdown insurance in California, and more over on the Endurance blog.
More like this
Extended Warranty

The advantages of having an extended warranty can't be overstated when a surprise car repair pops up. Coverage can make a difference during a breakdown, thanks to protection against expensive..

Read More

Extended Warranty

Nothing beats being able to hit the open road and head wherever you like, whenever you like. Plenty of drivers fall in love with our vehicles, maintaining them with total..

Read More

Extended Warranty

There's a lot to get excited about buying a new or used car, but one feature that often gets overlooked is the manufacturer's warranty. Understanding this coverage helps owners maximize..

Read More