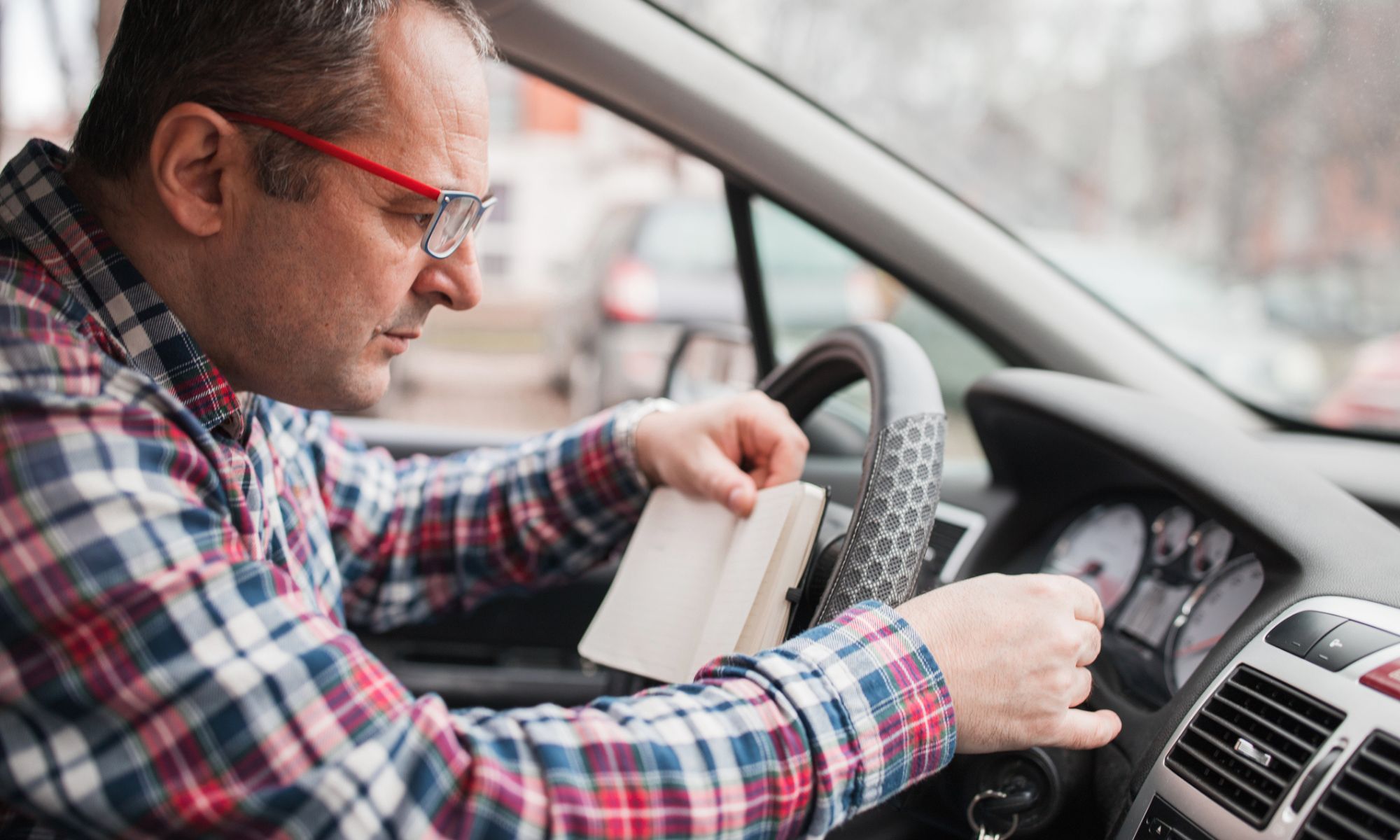 Odometer rollback fraud is a less-visible crime with significant consequences for unsuspecting car buyers. According to the National Highway Traffic Safety Administration (NHTSA), there are more than 450,000 cases of odometer tampering each year in the U.S., which means about a 3.5% chance of purchasing a used car (11 years old or newer) with a rolled-back odometer. NHTSA estimates this costs consumers as much as $10 billion a year.
The appeal of this notorious activity is obvious to used car sellers; they can get more money. But the practice can devastate a car buyer who thought they were getting a vehicle with low mileage. Let's explore odometer tampering and what it means for perpetrators and innocent consumers.
What Is Odometer Fraud?
Before diving into greater detail, let's define odometer fraud. Simply put, odometer fraud or tampering is modifying a vehicle's odometer to display less mileage than is actually on the car. This action is done to get a higher selling price, as fewer miles "on the clock" make a car more valuable.
Odometer fraud can be committed in many ways, including manually rolling back the miles on the odometer, swapping out the odometer with a unit from another car, or using an odometer rollback tool to change the odometer reading. None of these methods are 100% perfect, but they can be enough to convince an unsuspecting buyer to purchase the vehicle.
There are three common rollback scenarios:
Large-scale entities roll back the odometers on hundreds or thousands of cars sold to dealers for resale to consumers.
Individuals or smaller operations that alter the odometers on single cars that are sold directly to car buyers via online classifieds like Craigslist.
Vehicle owners or leasees seeking to roll back the odometer to extend a warranty or avoid mileage penalties.
Odometer fraud runs afoul of federal and state laws and can subject violators to prison time and fines. At the same time, an unsuspecting buyer has a vehicle worth less and may require unexpected maintenance and repairs.
What Is the Penalty for Odometer Tampering?
The overarching federal law that protects against odometer fraud is the Motor Vehicle Information and Cost Savings Act (informally called the federal odometer act) or 49 U.S.C. § 32701 (the specific designation under the United States Code).
Specifically, the law prohibits tampering or altering an odometer in any way and knowingly selling a vehicle with a modified odometer. Car dealerships must disclose a vehicle's actual mileage during the sale process and may not advertise a car it knows has an inaccurate mileage reading.
More than one federal enforcement agency may become involved in odometer fraud cases, including the Federal Trade Commission and the Department of Transportation (through NHTSA). Broader odometer tampering instances can bring in the Department of Justice, the Federal Bureau of Investigation, the Internal Revenue Service, and the Postal Inspection Service.
According to a 2014 Department of Justice summary, major odometer fraud defendants have received prison terms of up to seven years, with no possibility of parole. In comparison, 18-month to three-year prison terms are typical.
Financial penalties are significant as well. Federal regulations call for a $10,000 minimum fine that doesn't include damage awards and attorney fees for odometer tampering, not providing correct odometer disclosure documentation, or making oral misrepresentations about a car's odometer. The National Consumer Law Center reports that large-scale patterns of odometer fraud can lead to class action lawsuits resulting in seven-figure awards.
Many states have also enacted odometer fraud statutes that supplement federal law. While the specifics vary by state, the regulations generally prohibit odometer tampering and require mileage disclosure by the selling dealer.
How to Look for Odometer Tampering When Buying a Used Car
While an expert might be needed to spot odometer fraud, a careful inspection of the vehicle and a thorough document review can reveal problems at an early stage. Here's what to keep an eye out for:
Inconsistent documentation: Perhaps the easiest way to catch odometer fraud is by comparing the mileage reading with supporting documentation. You'll want to carefully examine service records, the car's title, a vehicle history report (such as from CARFAX or AutoCheck), and anything else available that shows mileage information.
Odometer mileage not matching the car's condition and model year: According to the U.S. Department of Transportation, the average driver puts about 13,500 miles on their vehicle yearly. So, locating a ten-year-old car with 80,000 miles, for example, could be a real find or a case of odometer tampering. Look for clues that the car's mileage is inconsistent with its condition.
For instance, excessive wear on the pedals and steering wheel could hint this car has seen more use than the odometer tells. The same goes for worn-down switches and knobs. Similarly, a mechanic can look in the engine compartment and at the undercarriage for additional findings.
An odd-looking odometer. Take note of the odometer's condition. Any misalignment or an out-of-place seal can indicate tampering, as can screws that show signs of use. Also, observe if individual odometer digits are damaged or surrounded by large gaps.
A non-functioning odometer. Odometers do go bad, but it's an infrequent occurrence. So, if you notice the odometer not working during the test drive, then be highly suspect.
A Note About Odometer Type: Just as computers are subject to hacking, so are digital odometers. These electronic mileage trackers are just as vulnerable to rollback fraud as mechanical odometers.
How Does Odometer Tampering Affect Vehicle Maintenance?
Used vehicles with incorrect odometers set the stage for poor maintenance and create the opportunity for expensive repairs and safety hazards.
Delayed Maintenance: An owner thinking their car has fewer miles will put off recommended maintenance. This can be significant for automobiles that need the timing belt changed on a mileage-based schedule. Failure to replace this critical component can lead to catastrophic engine failure.
Extra Wear and Tear: Basing vehicle maintenance off incorrect mileage means your mechanic is not looking for potential problems when they should be. This unintended inaction can lead to parts wearing out before preventative services can be performed, causing higher repair bills later on.
Safety Risk: Failing to perform timely maintenance risks the vehicle's safe operation.
How Does Odometer Tampering Impact Extended Warranty Coverage?
An extended warranty, also known as an auto protection plan or a vehicle service contract, is a valuable tool for car owners seeking safeguards against breakdowns and surprise repair bills. But odometer fraud has far-reaching implications when it comes to extended warranty coverage.
Specifically, warranty companies like Endurance require that mileage information be accurate and truthful. Therefore, a car with a rolled-back odometer would be ineligible for protection or subject to contract cancellation if mileage fraud is discovered after coverage has been issued.
If the car owner participates in odometer tampering or is aware of the activity, they could face criminal and civil liability.
Drive Confidently With Endurance
Car ownership involves many complex issues, like odometer tampering. But an Endurance extended warranty makes things simple with coverage against breakdowns and expensive trips to the repair shop.
Choose from a comprehensive vehicle protection plan that mirrors a new car warranty or an option that covers primary systems like the engine and transmission. Endurance even offers coverage with maintenance services (like oil changes and tire rotations) and plans for select luxury models and high-mileage cars.
All Endurance vehicle service contracts include 24/7 roadside assistance, rental car support, and trip interruption protection. Customers receive a 30-day money-back guarantee, flexible payment terms, and the freedom to choose any ASE Certified mechanic for repairs. We also include access to a free year of Elite Benefits. Pay a small activation fee to receive up to $2,000 in useful services, like tire repair and replacement, collision repair discounts, and key fob replacement.
Learn more about Endurance protection plans by calling (800) 253-8203 for a free quote, or shop online today.
Discover the Endurance blog for helpful articles about expert car care, DIY advice, vehicle reviews, and more.
More like this
News

Now more than ever before, consumers and automakers are looking at alternative sources of transportation and different ways to power automobiles. More likely than not, the automobile industry is going..

Read More

News

You're likely familiar with the microchip shortages in the auto industry, given its widespread coverage in recent news. If you've been car shopping over the past few years, you've likely..

Read More

News

According to the Federal Highway Administration, trucks and SUVs have outnumbered cars in every state since 2018. While these bigger, more powerful vehicles certainly have their uses, a new report..

Read More