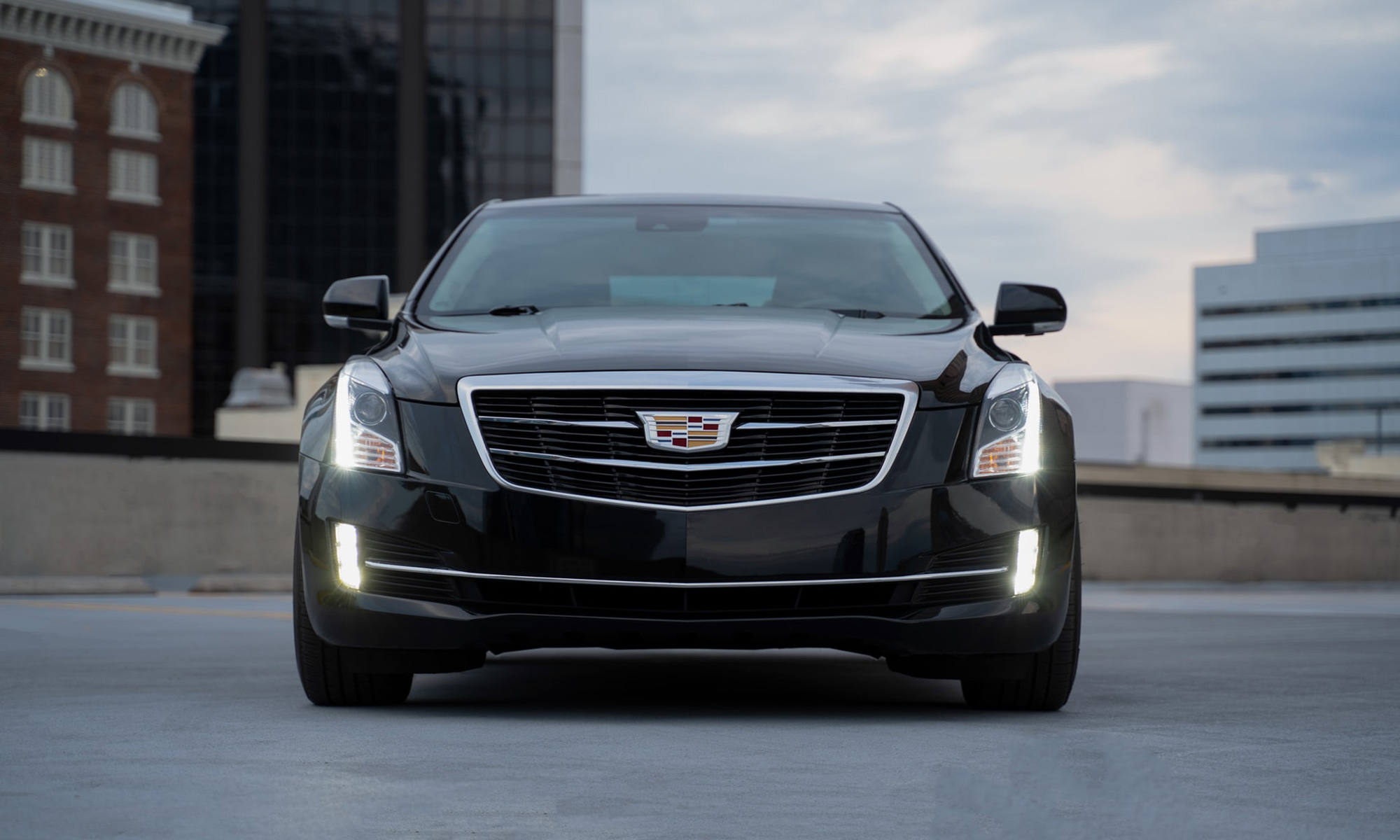 Cadillac is one of the most well known domestic car brands here in the United States. They are known for creating luxurious and comfortable vehicles that appeal to all types of consumers. From performance sports cars to larger SUVs, Cadillac has something for everyone.
While Cadillac builds its cars to stand the test of time, unexpected repairs can happen to anyone—even with the best maintenance. Like any other vehicle manufacturer, Cadillac is prone to the occasional recall or repair needed that'll require money to fix. While they offer premium factory warranties, getting a Cadillac extended warranty once it runs out is a great idea to look into.
What Is Covered By A Cadillac Extended Warranty?
When your factory warranty runs out, Cadillac's extended warranty can help keep your vehicle protected from sudden breakdowns. There are currently two options Cadillac owners can choose from—Maximum care, which covers over 5,000 components, while Added Care Plus covers over 800 components. General Motors backs both options, which means no third-party involvement from beginning to the end of the contract.
Maximum Care
The Maximum care plan offers bumper-to-bumper coverage options covering essential components such as the engine, transmission, and over 5,007 other car parts. Drivers looking for total protection can benefit from this coverage package. 
Added Care Plus
For a more cost-friendly option, the Added Care plus plan provides excellent protection at an affordable price. This plan covers the engine, transmission, and driveline plus 800+ components on your Cadillac vehicle.
How Much Does Cadillac's Extended Warranty Cost?
Like many other car manufacturers, Cadillac's extended warranty cost depends on a few different factors. To get the best Cadillac Extended Warranty estimate for your Cadillac, contact your local dealer.
Coverage
The first factor that dealerships consider is the type of coverage you're looking to purchase—different coverages can raise or lower your total cost. You can also add a prepaid maintenance plan for future maintenance jobs.
Type Of Vehicle
The type of vehicle you are trying to get coverage for will directly affect your warranty's cost. Higher priced cars are going to cost more to cover.
Deductible
Depending on the deductible that you choose for your coverage, your cost could go up or down.
Extra Benefits
If you choose to add any additional benefits or coverages, you can expect this to add to the overall costs.
What Is Covered Under Cadillac's Factory Warranty?
Cadillac proudly stands behind their vehicles with industry-leading warranties that keep you covered in the event of defects in material or workmanship. You will get a bumper to bumper warranty for 4 years or 50,000 miles. All Cadillacs 2013 and newer will get a 6 year, 70,000-mile warranty as well.
4 Year / 50,000 Mile Limited Warranty—This is going to be the standard warranty that you will get on all new vehicles purchased from Cadillac. It will be a bumper-to-bumper limited warranty and will cover repairs, parts, and labor to correct any defects in materials and workmanship for the duration of the warranty.
6 Year / 70,000 Mile Powertrain Warranty—For Cadillac vehicles that are 20113 or newer, you will get a 6 year, 70,000-mile powertrain warranty. This is going to cover repairs that are needed due to defects in material or workmanship to the engine, transmission, or drive systems.
6 Year / 70,000 Mile Roadside Assistance—With your new Cadillac, you will get a 6 year, 70,000-mile roadside assistance warranty. Roadside assistance will be available 24/7 to assist you when you need it most.
6 Year / 70,000 Mile Courtesy Transportation—If your Cadillac vehicle has to be repaired under warranty, you will have a 6 year, 70,000-mile Courtesy Transportation warranty to cover reimbursement of alternate transportation or rental car during the duration of your contract.
6 Year / 70,000 Mile Limited Warranty—This extended limited warranty can be purchased at the time of your new vehicle purchase. This will provide extended coverage to extend past the bumper-to-bumper limited warranty.
What Should I Do If My Cadillac Manufacturer's Warranty Has Expired?
When your manufacturer warranty expires from Cadillac, there are a few options you can choose. You can opt for an extended warranty from Cadillac, go with a third party warranty company such as Endurance, or simply carry on without a warranty. Moving forward without an extended car warranty is not suggested as you can end up paying hefty repair bills in the future. 
Cadillac repairs tend to require hundreds and even thousands to fix, leaving a hefty repair bill on your plate. Endurance pays the mechanic directly for both parts and labor, which alleviates the financial burden of breakdowns. Flexible payment plans are also offered to ensure you're protected on the road once your manufacturer's warranty expires.
Average Cadillac Repair Costs
The cost of your Cadillac's repair is going to vary from car to car, but we have put together a few examples of average costs.
| | |
| --- | --- |
| Cadillac Repair Part | Average Cost* |
| Alternator | $713-$794 |
| Starter Motor | $465-$573 |
| Compressor | $745-$1,052 |
| Power Door Lock Actuators | $178-$226 |
| Condenser | $295-$705 |
| Cooling Fan Motor | $533-$1,055 |
* pricing derived from Repairpal.com
Cadillac Warranty Benefits
When it comes to purchasing a Cadillac extended warranty, you are going to get some pretty nice perks that will keep your Cadillac covered.
Long Coverage Time—The Cadillac extended warranty is going to offer a very long coverage time of 6 years, 70,000 miles. 
No Deductible—One of the biggest benefits of the extended warranty from Cadillac is the fact that you do not have to pay a deductible.
Transfers With Vehicle Ownership—A big question that many have with any type of extended warranty is if it will transfer with ownership. The Cadillac extended warranty will in fact transfer automatically with vehicle ownership during the warranty period.
Qualified Cadillac Technicians—With Cadillac Extended Warranties, you will be required to take your vehicle to a Cadillac dealership for service. This means your repairs will be completed by certified Cadillac technicians.
Shopping For An Extended Cadillac Warranty
If your factory Cadillac warranty has expired, there are a few options that you will have to shop for an extended Cadillac Warranty.
When it comes to choosing an extended warranty directly from Cadillac, you will need to contact your local Cadillac dealer. They will be able to price out your extended warranty based on your coverage and vehicle.
If you are wanting to go with an extended warranty from Endurance, simply contact us to get your coverage setup. With 5 different choices to choose from, you will have plenty of warranties to choose from in different price ranges.
Cadillac Extended Warranty Or Third-Party Vehicle Protection?
While we have discussed the two different choices you have when getting an extended warranty for your vehicle once your factory warranty expires, we still need to look at the differences between the two.
Pay Less For Coverage
When choosing an extended warranty for your Cadillac, the cost is usually one of the biggest factors. Endurance is going to offer 5 different coverage choices for you to choose from to help save you money over traditional Cadillac extended warranties.
Extended Coverage For Your Cadillac
Depending on the coverage that you choose from Endurance, you can actually get more coverage than a Cadillac extended warranty is going to offer. This may come at a steeper price, but having the peace of mind that your vehicle is covered will greatly outweigh this added expense.
Use Your Favorite Trusted Mechanic
With an extended warranty from Cadillac, you'll be required to take your vehicle to a Cadillac dealership for repairs. With an Endurance extended warranty, you can use any certified technician to have your repair done. This is great for those who do not live near a Cadillac dealership or do not want to deal with a large dealership for a small repair.
Endurance Cadillac Extended Warranty Benefits
While Endurance & Cadillac are going to be neck and neck on their benefits, there are some solid benefits that you get with an Endurance plan that should be considered.
24/7 Roadside Assistance

—

Vehicle problems can happen at any time of the day. That is why Endurance has you covered with 24/7 roadside assistance to get you back on the road quickly at no cost.

Substitute Transportation

—

If your vehicle is going to be in the shop for a few days, you are going to need another form of transportation. Endurance will pay for your rental car or alternate transportation.

Trip Interruption

—

With Endurance, if your vehicle leaves you stranded more than 100 miles away from home, you can qualify for up to $150/day for three days. This can be used to cover meals, lodging, etc.

1-FREE Year of Endurance Elite Membership

—

With each coverage plan, you will receive a 1-year membership to

Endurance Elite

which is full of benefits. Receive $250 in discount vouchers, key fob replacement, ID theft, tire replacement/repair, and much more.
More About Cadillac Warranties:
No car manufacturer is immune to defects in their vehicle's components. To find out what problems, recalls, and defects Cadillac vehicles have, check out the following links.
General Recalls, Problems, and Defects: NHTSA-Safety Issues & Recalls
Cadillac Owner Reviews: Car Brands Ratings
Cadillac Automotive Recalls: https://my.cadillac.com/recalls/ 
Frequently Asked Questions: Cadillac's Factory Warranty
How Long Does A Standard Cadillac Factory Warranty Last?
Cadillac's factory warranty is going to allow for 4 years or 50,000 miles of coverage for their bumper to bumper warranty. The powertrain warranty is going to give your 6 years or 70,000 miles of coverage.
Is My Engine Covered Under A Cadillac Factory Warranty?
Yes, your engine is covered under the factory Powertrain Limited Warranty if your car is 2013 or newer.
Can I Transfer My Cadillac Warranty?
Your Cadillac extended warranty is going to be automatically transferred to the new owner of the vehicle the warranty was purchased for if done so within the warranty period.
What Is The Best Extended Warranty For My Cadillac?
Choosing the best extended warranty for your Cadillac is going to rely on what is best for you. Coverage, price, and longevity will all come into play when finding the best warranty for you.
Frequently Asked Questions: Cadillac's Extended Warranty
Where Can I Get My Cadillac Serviced For Repairs?
This is going to be determined by the type of extended warranty you decide to get. For those with an extended warranty from Cadillac, you will have to take your car to a Cadillac dealership for repairs. With Endurance, you can take your vehicle to any certified technician for repairs.
What Does Endurance Warranties Cover That Cadillac Warranties Do Not?
Endurance warranties are going to offer 24/7 roadside assistance, trip interruption, and substitute transportation services.
What Extended Warranty Covers The Most For The Best Price?
The extended warranty that covers the most for the best price will be determined by what type of coverage you are needing. Endurance offers 5 different plans to choose from to give you 5 great choices with different coverages and price levels.
How Do I Get A Quote For An Extended Warranty?
To get a quote on an Endurance extended warranty, fill out our free Endurance extended warranty quote form.
More like this
Extended Warranty

The advantages of having an extended warranty can't be overstated when a surprise car repair pops up. Coverage can make a difference during a breakdown, thanks to protection against expensive..

Read More

Make/Model

As the world gradually transitions to renewable energy sources, the adoption of e-vehicles is on the rise, and Tesla has been leading the charge. Their range of electric cars is..

Read More

Extended Warranty

Nothing beats being able to hit the open road and head wherever you like, whenever you like. Plenty of drivers fall in love with our vehicles, maintaining them with total..

Read More