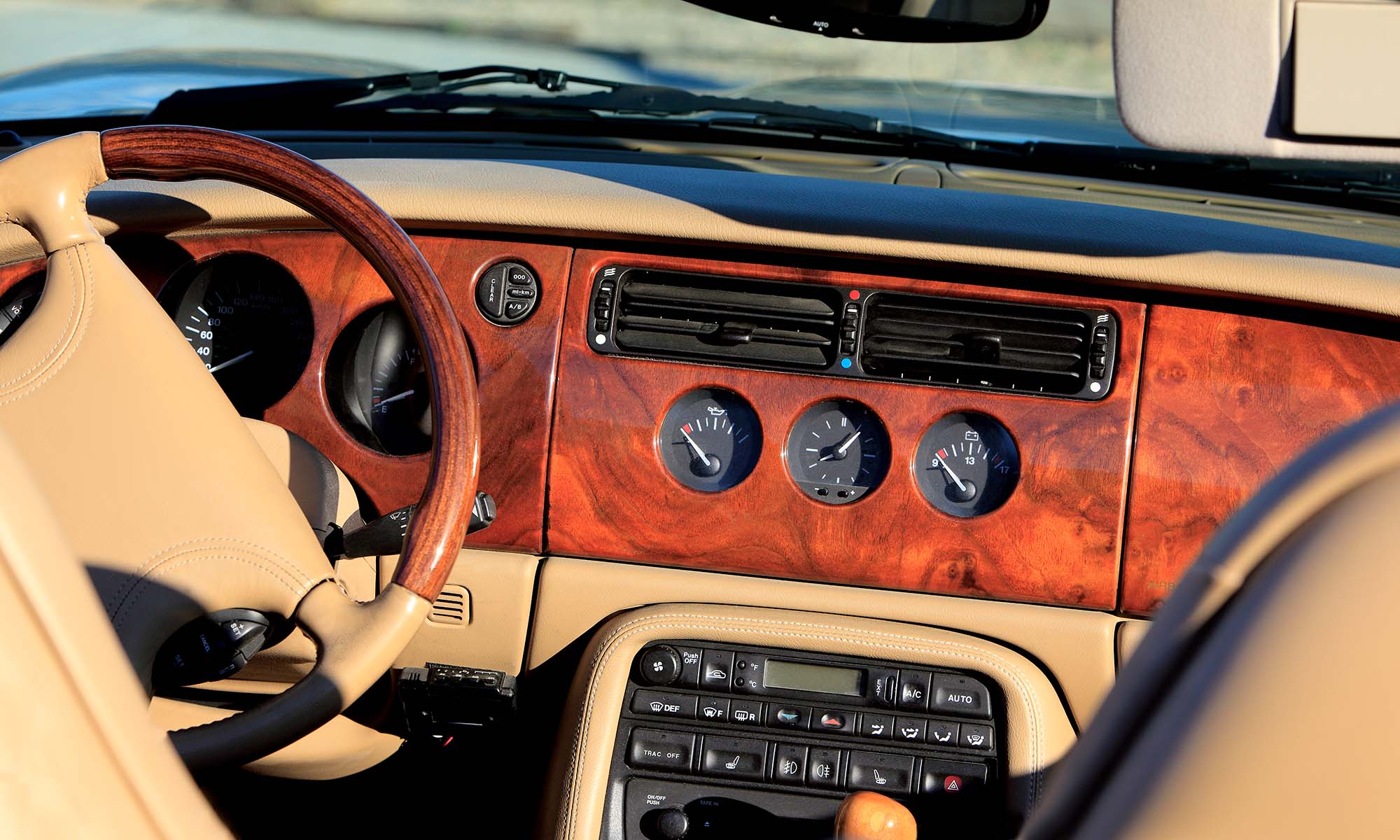 Like the earlier eras of the 1950s and 1960s, the 1990s are filled with memories. From watching Friends on TV to seeing Titanic on the big screen, there's a lot to think about. This period also produced many notable vehicles that still inspire and excite. 
With this in mind, let's take a trip down memory lane and explore what everyone wanted to drive during the last decade of the 20th century.
1997 Acura Integra Type R
While Honda's luxury division in the 1990s was busy selling upscale models like the Legend and Vigor, car enthusiasts discovered something else in Acura showrooms, the Integra. This compact and sporty car offered affordable access to a luxury nameplate and kept Honda Civic shoppers in the family. Acura turned to its home country to reinvigorate the third-generation Integra for inspiration.  
Using the tried-and-true formula of more power in a small car led to the hottest of hot hatches, the Integra Type R. It's a vehicle with legendary status in the JDM (Japanese domestic market) community here in the U.S.
The

1997 Integra Type R

hit U.S. roads with 195 horsepower, a substantial jump over the 140 ponies pushed out by the

base Integra

. A five-speed manual transmission is the only gearbox.

Integra Type R's performance comes from a hand-built four-cylinder engine with lighter components and high-compression ratio pistons. 

Acura recently relaunched the Integra nameplate, including a Type R variant.
1993 Ford Bronco
Ford introduced the first generation Bronco in 1965 but shifted its platform to the larger F-150 chassis beginning with the second generation. The hulking SUV lumbered along until an infamous 1994 low-speed car chase brought unwanted attention to a particular all-white 1993 Bronco. But a popular expression references that there's no such thing as bad publicity.
The resulting notoriety increased Bronco sales, but Ford eventually axed the model after 1996 as two-door SUVs lost favor among consumers. However, a 2020 reintroduction of the fabled Bronco SUV has created another dilemma for Ford; it can't build them fast enough. 
The

fifth-generation Bronco

was built from 1992 to 1996 with innovations like three-point seat belts for rear-seat passengers.

1993 was the first year that anti-lock brakes became available for the Bronco.

Ford offered a pair of V8s with the 1993 Bronco, including the storied 351-cubic inch Windsor engine.
1991 Ford Explorer
Few vehicles have changed America's roads and driveways as much as the 1991 Ford Explorer, the first year for this acclaimed SUV. To be fair, we also have to give the nod to the 1984 Jeep Cherokee, but Ford's marketing muscle really set things in motion.
The Explorer tossed out the notion that off-road vehicles had to be giant, gas-guzzling boxes on wheels, a point proved by the demise of the Bronco we mentioned above. Consumers could now buy a stylish family hauler that wasn't completely wallet-draining at the pump. An Eddie Bauer version offered upscale touches that arguably helped lay the groundwork for today's premium SUV market.
In its first year, the Ford Explorer had a

retail price

ranging from $14,926 to $22,041.

Ford launched the Explorer in four- and two-door body styles, another reason that pushed the bigger Bronco off the showroom floor.

The sole engine in the 1991 Explorer, a 4.0-liter V6 making 155 horsepower, could be paired with a five-speed manual or four-speed automatic gearbox. Rear-wheel drive (RWD) was standard, with four-wheel drive (4WD) optional.
1994 Ford Mustang
Few vehicles are as iconic in American motoring as the Ford Mustang, the oldest Ford model still in production. But a Mustang that often gets overlooked is the 1994 model, the first year of the fourth-generation Ford pony car. This sleek fastback helped resurrect a treasured nameplate Ford had let grow stale; the third-gen "Fox Body" Mustang was on the market for 15 years. 
An all-new exterior gave the Mustang a needed modernization, and the new SN-95 platform dramatically improved rigidity and handling. Ford axed the two-door coupe from the previous generation but carried forward the hatchback and convertible. 
Buyers could choose from a Mustang GT with a 5.0-liter V8 making 215 horsepower or a base Mustang with a 3.8-liter V6 making 145 horsepower. 

A 1994 Ford Mustang Cobra was the pace car for that year's Indianapolis 500 race. A thousand convertible-only replicas were built and only available with Rio Red paint.

About a third of the 123,198 Mustangs built in 1994 were V6 fastbacks. 
1999 Honda Civic Si
Honda steadily built the Civic into one of the most popular cars on the planet, but rock-solid reliability only goes so far. So, the automaker decided to mix things up by introducing the Civic Si coupe for the 1999 model year. This action had two purposes: to add excitement to a trustworthy but staid model and satisfy American JDM fans who couldn't get their hands on more exciting Hondas. 
If you're wondering, "Si" stands for "sport injection," a reference to the car's acceleration-friendly fuel injection system. And that's just part of what made this Honda so appealing. Mostly, the Civic Si helped set the benchmark for future performance-oriented offerings, including the 2017 Honda Civic Type R, the first Type R Honda-branded car sold in the U.S.
Power for the Civic Si came from a 1.6-liter VTEC four-cylinder engine, cranking out 160 horsepower.

The tiny yet mighty engine of the Civic Si redlined at 8,500 RPMs. In comparison, a

1999 Chevrolet Corvette

had a maximum 6,000 RPM limit.

The 1999 Civic Si's $17,445 selling price was a substantial premium over the $10,650 MSRP of the base model.
1998 Toyota Supra
The Toyota Supra name dates back to the 1970s, but the 1998 model marks a special year for Supra lovers; it's the last Toyota-built version of this treasured sports car. The Supra was brought back to life for 2020, but it's now built by BMW and based on that company's Z4 roadster.
This final-year fourth-generation Supra joined other Japanese cars (Mitsubishi 3000GT, Mazda RX7, and Nissan 300ZX, to name a few) to mark a decade of affordable and high-tech performance vehicles. These were cars that embraced aerodynamics and a stellar driving experience.
At the heart of this Supra is a twin-turbo inline-six engine factory rated for

321 horsepower

. A base Supra came with a naturally aspirated six-cylinder engine making

225 horsepower

.

In turbocharged form, the 1998 Supra could hit 60 mph from a standstill in 4.7 seconds.

1998 Supras are highly prized by collectors; pristine examples of the Turbo version regularly fetch six figures, the price of many supercars.
Memorable Vehicle Protection from Endurance
When it comes to protecting your old vehicle, having the peace of mind of an Endurance auto protection plan is unmatched. With coverage options available for vehicles up to 20 years old and with unlimited mileage, Endurance can be there to help safeguard you from unexpected breakdowns and repairs. Plus, Endurance offers numerous plan options, including commercially used vehicles, like those for rideshare or delivery services, salvage or rebuilt title vehicles and more. Even select luxury vehicles from popular automakers like  Alfa Romeo, BMW, Mercedes-Benz, Porsche, and more can get coverage with Endurance.
As an added bonus, every Endurance plan comes with a 30-day money-back guarantee, flexible payment options, and the ability to select the ASE Certified mechanic or repair facility of your choice. You'll even have 24/7 roadside assistance, rental car reimbursement and trip interruption coverage to give you even more peace of mind. Plus, every Endurance customer is also eligible to add one year of free Elite Benefits, including extra perks and savings like tire repair and replacement, collision discounts, and key fob replacement.
Explore everything Endurance has to offer by requesting a free, no-obligation quote or calling (800) 253-8203 to speak to a customer care member. And don't forget to check out the Endurance blog for even more helpful articles on all things cars, including expert car care advice, DIY maintenance tips, vehicle comparisons, and much more. 
More like this
Make/Model

If you're the owner of a Honda Accord, you certainly aren't alone. The brand has a great reputation for producing some of the most reliable cars on the road, with..

Read More

Make/Model

The last thing any Ram driver wants is to hear an odd noise while driving down the road, followed by a mechanical issue within their vehicle. Unfortunately, mechanical breakdowns are..

Read More

Make/Model

Finding yourself in the position where you are notified of a recall affecting your vehicle is never a fun situation, but it should require immediate action on your part. Depending..

Read More