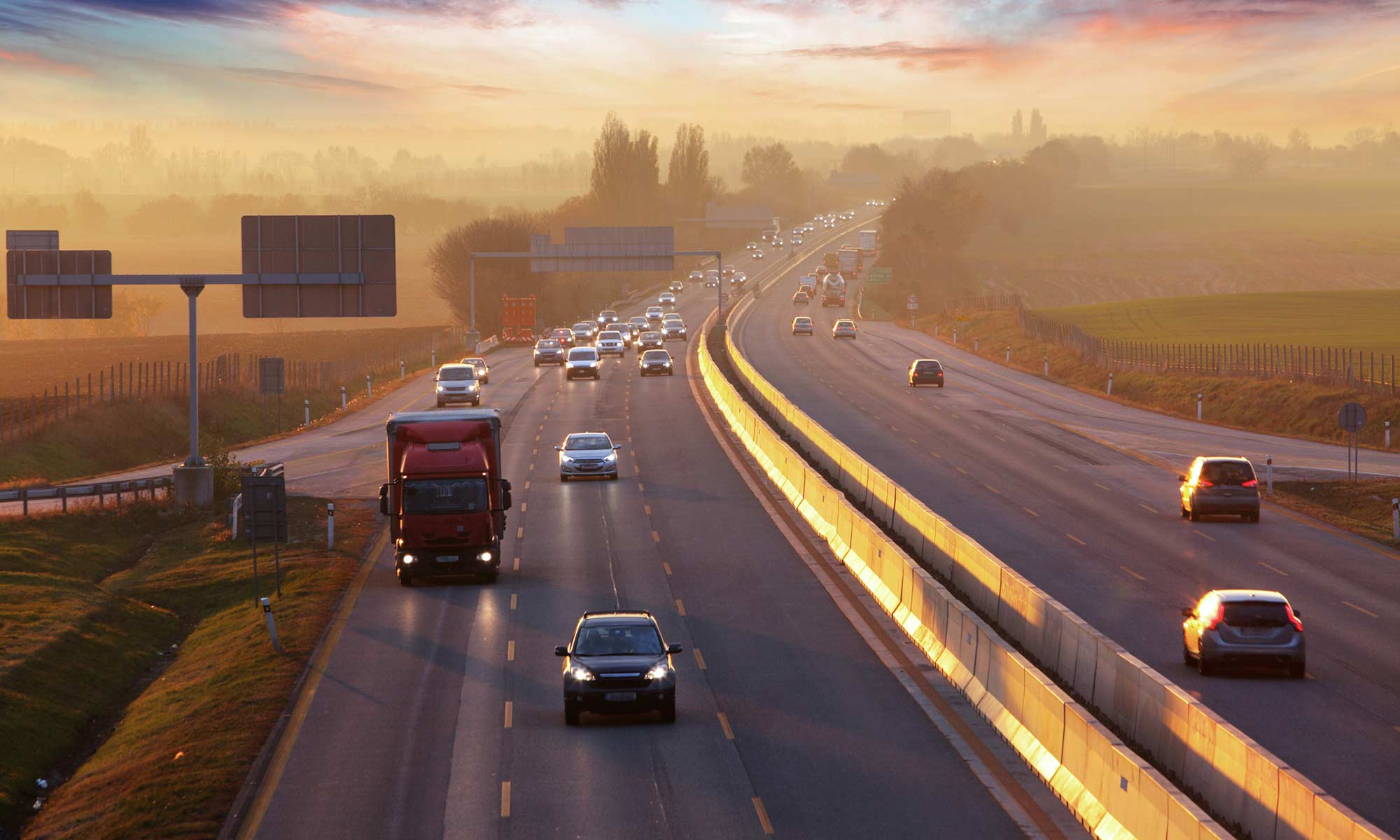 When in the market for a brand new car or a used vehicle, there is more to consider than just price. Accounting for necessary maintenance, breakdowns, and other costly issues is necessary to understand the actual cost of owning any vehicle. In fact, the average new car owner can expect to pay upwards of $10,000 annually in essential maintenance!
This does not take into account the cost of unexpected breakdowns and other repairs. Without a protection plan in place, you could be left paying thousands of dollars in repair bills. Instead, protect your vehicle (and your wallet) from expensive out-of-pocket repair bills with the help of a vehicle service contract or extended car warranty.
What Are Vehicle Service Contracts?
A vehicle service contract (more commonly referred to as an extended warranty) can help you when faced with out-of-pocket repairs not covered by your auto insurance policy or by any additional mechanical breakdown insurance (MBI) you may have purchased. The main difference between a service contract and an MBI is that breakdown insurance is only available for cars less than a year old AND under 15,000 miles.
Along with service contracts, factory warranties also provide protection from costly repair bills outside your insurance coverage. Offered by your vehicle's manufacturer and coming standard with the purchase of any new vehicle from a dealership, these types of warranties offer complete coverage for your vehicle. 
Some common examples of factory warranties include:
Powertrain – This coverage is one of the most important things to consider because it will cover anything related to your engine. If you have an issue with a faulty oil pump or fuel injector, this warranty will take care of these repairs.
Bumper-to-Bumper – As the name suggests, this type of factory warranty provides the single most comprehensive protection you can have on your vehicle — from bumper-to-bumper. This type of warranty can also help take care of dents, scratches, and windshield damage.
Corrosion – Protecting your vehicle from rust and other types of corrosive damage, this type of protection is ideal for those living in areas with heavy rain, harsh winters, or those that use high amounts of salt to de-ice your local roads.
Emissions – This type of warranty will help cover the cost of repairs to your vehicle's engine, typically after 90 days or 3,000 miles. An emissions warranty will also help cover the cost of repairs for any car, truck, or SUV missing its catalytic converter. If you live in a state or area where emissions inspections are required, it's essential to remember that you will void your emissions warranty if your vehicle does not pass an emissions test. 
However, while providing extensive coverage, most factory warranties only last between 3 years/36,000 miles or 5 years/60,000 miles. That means without a vehicle service contract in place after your initial coverage expires, you could be left paying for expensive repairs on your own.
The Companies
Endurance 
Since 2006, Endurance has been the leading provider of auto protection plans in the nation, excluding California. Along with offering comprehensive protection, each plan offered at Endurance is also flexible and affordable — allowing you to find the coverage you need at a price you can afford. Endurance customers also receive additional Elite Benefits for even more protection and savings with the purchase of any protection plan. We are also a direct administrator of our plans, meaning our team of experts and customer services professionals can help you throughout the claims process directly to give you peace of mind every step of the way.
Pelican Administrator
Located in Palm Beach, Florida, Pelican Administrator provides customers with three available auto protection plans. Like Endurance, Pelican Administrator also allows customers access to additional benefits. However, they do not offer contracts in KS, WA, CA, NV, MO, MD, or DE.
The Plans
Both Endurance and Pelican Administrators offer customers breakdown protection for your vehicle's vital components. Each provider also offers additional benefits and services along with their auto protection plans. However, as with any purchase, doing your research can help ensure you find the right protection plan for you. 
To get you started, you can find brief summaries of the breakdown protection plans offered by Endurance and Pelican Administrators.
Endurance Plans
Gain peace of mind when it comes to unexpected breakdowns and expensive auto repairs with Endurance's newest and most comprehensive protection plan — EnduranceAdvantage. Along with providing the most extensive breakdown protection plan available on the market today, each EnduranceAdvantage plan also comes with up to $3,500 in maintenance benefits. That means EnduranceAdvantage customers can receive essential maintenance services such as up to 3 oil and filter changes, tire rotation, PSI checks, and a number of special, one-time services included at no additional cost to you.
Ideal for car owners who are looking for the closest coverage you can get compared to your original manufacturer's warranty, the Supreme protection plan is one of the most comprehensive vehicle service contracts available at Endurance. Known as an exclusionary plan, the Supreme plan will only have a small list of specifically stated components of your vehicle that this breakdown protection plan won't cover. 
The Superior protection plan can help give the highest level of stated component protection for your vehicle's vital components — from your rear suspension all the way to the engine and everywhere in between!
The ideal choice for high-mileage vehicles with up to 150,000 miles, the Select premium plan covers vital components such as your engine, transmission, and drive axle assembly. The Select Premier plan also includes coverage for your air conditioning, heating, cooling, electrical systems, and more.
The Secure Plus plan is an excellent option for drivers looking for a premium powertrain plus protection at an affordable price. This coverage will include all of your vehicle's major components, including the brakes, engine, transmission, air conditioning, and steering. It will also cover electrical components and can be compared to many "gold-level" protection plans available at other providers.
Just a step below the Secure Plus, the Secure plan is ideal for daily drivers or those looking for the most affordable coverage available. The Secure plan will help cover most of your vehicle's components, including some lubricated components of your engine, transmission, and water pump.
Pelican Administrator Plans
Enhanced Powertrain
As the base plan offered by Pelican Administrator, it is also one of their most popular. This protection plan will cover many of the major, though general components of your vehicle. These include both gasoline and diesel engines, transfer case, transmission, and differential. The Enhanced Powertrain plan also has optional surcharges that are automatically included, including drive axles, A/C, electrical, fuel, as well as seals and gaskets.
Platinum
The second-highest coverage provided by Pelican Administrator, the Platinum plan covers many of the same components as the Enhanced Powertrain plan. However, while the Platinum plan lists both gas and diesel engines, transmissions, and the drive axle as included components, it does not state the transfer case or differential. In total, the Platinum plan lists that it covers 11 different systems or types of components. An optional surcharge is included for engine control modules (ECMs) and navigation systems in this plan.
Ultimate
Offering the most expanded coverage at Pelican Administrator, the Ultimate plan is considered an exclusionary plan like the Supreme plan offered at Endurance. Along with covering each of the 11 systems and component types covered in the Platinum plan, the Ultimate plan also includes navigations systems. However, ECMs are still included as an optional surcharge. 
Protect Your Vehicle with Endurance
The right auto protection plan can make the difference when faced with unexpected and expensive car repairs. When searching for the right plan for you, it's essential to consider other factors besides just a plan's overall price. Any available maintenance benefits, free perks, and the overall level of coverage should all be considered when searching for the right auto protection plan for you.
By choosing Endurance, you can have peace of mind knowing your vehicle is covered by the most comprehensive protection plans on the market today. And with EnduranceAdvantage, you receive up to $3,500 in regular maintenance benefits to help keep your vehicle running for longer. Along with this industry-leading protection, Endurance customers will also receive a year of Elite Benefits for FREE with the purchase of any protection plan. Save even more with perks such as up to two free tire repairs/replacements, 24/7 roadside assistance, collision discounts, and more.
To learn more about each Endurance protection plan, you can request a free quote or call us at (800) 253-8203. Visit our Learning Center to find more informative articles on topics such as DIY maintenance tips, coverage comparisons, auto expert how-to's, and FAQs.
More like this
Comparisons

While owning a car is incredibly liberating, it doesn't come cheap. In August 2023, AAA announced that the average annual cost of running and maintaining a vehicle had just passed..

Read More

Comparisons

No matter what kind of car you drive, keeping it in good condition should be one of your top priorities. A vehicle that is well taken care of will last..

Read More

Comparisons

Buying a new or used car can be incredibly exciting, especially if you are buying something you have always dreamed of owning. No matter what kind of vehicle you purchase,..

Read More