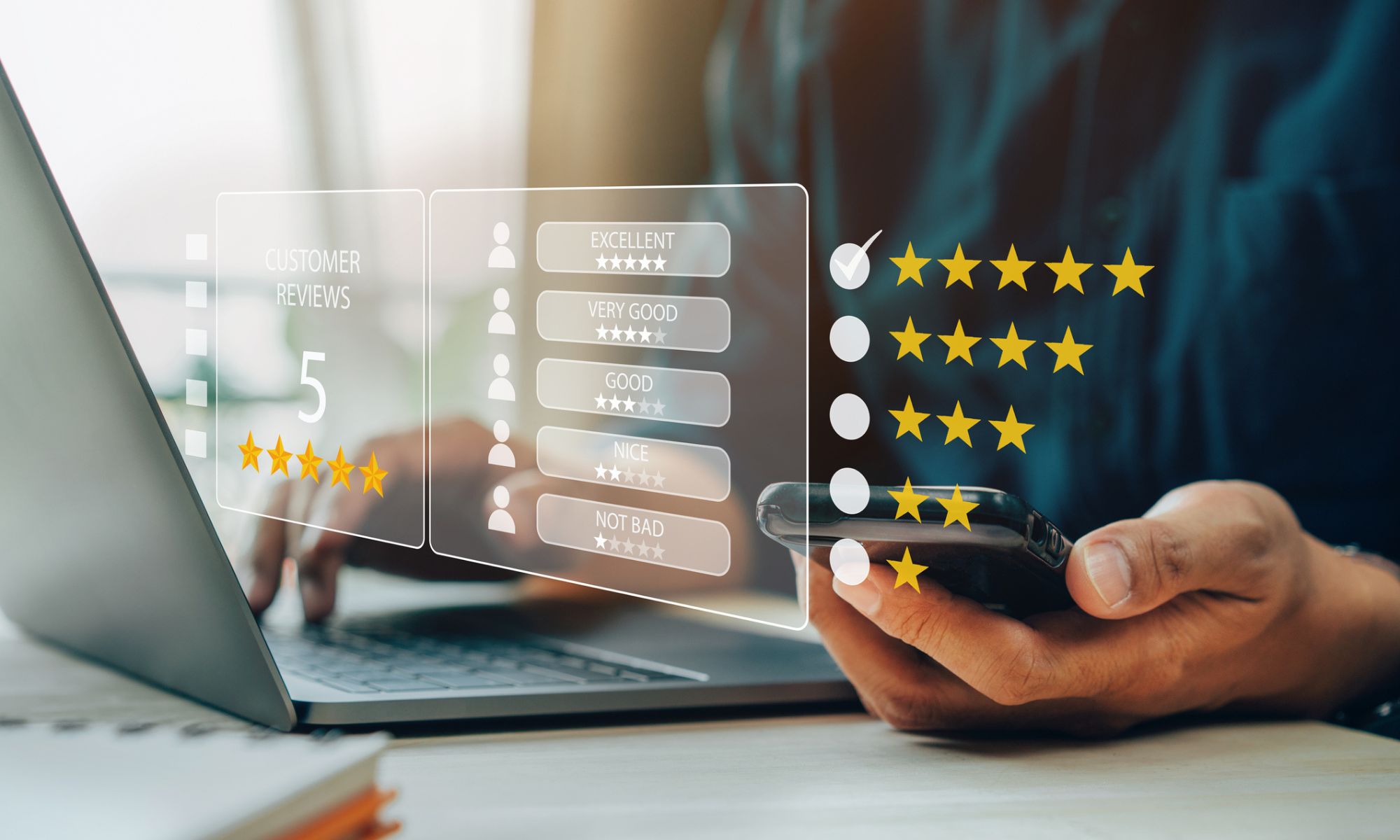 Anyone who's ever owned a vehicle knows that they don't come cheap, and with the cost of ownership constantly on the rise, it makes sense that you'd maybe want to keep road trips to a minimum. One of the best ways to save money on repair bills, in particular, is to purchase an extended warranty plan (or a vehicle service contract).
If you're reading this, chances are you're in the middle of your research. There are many providers out there, and it can be a little overwhelming when it comes to choosing coverage options. To help you figure out who can offer you the most for your money, our warranty comparison series pits two leading brands head to head to see who comes out on top ⁠— putting in the hard work so you don't have to.
Let's take a look at comparing two providers: Endurance Warranty and Everything Breaks for Cars.
What Is an Extended Auto Warranty, and Why Should You Invest in One?
Every vehicle rolls off the production line with what's known as a factory warranty. This acts as the manufacturer's promise to foot the repair bill for unexpected component failure within a predetermined number of years/miles traveled after purchase. How many years/miles this lasts for completely depends on the manufacturer.
Once your factory warranty has expired, you, as the owner, are fully responsible for any future covered repairs on your used car. This is where an extended warranty can come into play, which is usually available for purchase via your dealership or manufacturer, and effectively continues where the factory coverage left off. The catch is that you must purchase an extended warranty while your manufacturer's warranty is still active. Leave it just a day too late, and you'll no longer qualify.
If you miss the opportunity to take out an extended warranty, or you own a used vehicle with a factory warranty that expired long ago, a vehicle service contract from a third-party provider is what you need. These are widely considered the preferred option anyway since the best providers offer almost identical coverage at an even better price point. Unlike extended warranties, vehicle service contracts don't tie you to dealerships when work needs carrying out (any certified repair shop will do), the claims process is generally straightforward, and providers are incentivized to throw in additional perks too.
As for why you should invest in an auto protection plan, the answer is simple: it'll save you some serious money. Repairs are one of the most expensive parts of vehicle ownership, and this kind of coverage could save you thousands per year. When the choice is between, on the one hand, a manageable monthly payment or annual fee and, on the other hand, auto shop bills that could obliterate your bank account, it really is a no-brainer.
About the Companies
Now that you're informed about extended warranty coverage, we'll review the two car warranty companies and find out a bit about their backgrounds:
Endurance Warranty
Founded in Northbrook, Illinois, over 15 years ago, Endurance Warranty is widely considered America's most trusted vehicle service contract provider. We offer a broad range of market-leading protection plans with unrivaled eligibility, affordability, and flexibility. Whatever your vehicle or budget, our friendly team will be more than happy to tailor a bespoke plan that meets your individual needs. Coverage starts at just $99 per month, and our 30-day money-back guarantee gives you the breathing room to be sure you've picked what's right for you.
But the money-saving doesn't stop there. To help you out even more, we throw in some great perks as standard with every plan, including 24/7 roadside assistance, travel interruption costs, and replacement travel reimbursement. New customers can also pay a small activation fee to unlock access to our Elite package, which opens up bonus benefits like tire repair, total loss protection, and more.
Unlike many vehicle service contract providers, we're also the direct administrator of all of our plans, which means no dealing with pesky middlemen whenever you want to make a claim. We also offer flexible payment plans and varying deductible amounts. Our award-winning customer service team is always available to help you out, the Endurance smartphone app puts all of the most important information right in the palm of your hand, and all of our plans are easily transferable if you ever decide to sell your vehicle.
Everything Breaks for Cars
Everything Breaks is a warranty company based in Dallas, Texas, offering coverage for phones, laptops, homes, and (of course) cars. Their website claims that they have 20 years of experience in the business, but their Better Business Bureau page says that they've only been around for four years. They have a promising A+ rating with the BBB – however, customer reviews put them at 3.05/5. Most complaints mention disputes over what is and isn't covered.
Four auto protection plans are available via Everything Breaks, ranging from a fully comprehensive exclusionary plan to a basic powertrain program. These also include a small selection of benefits such as roadside assistance, trip interruption costs, and rental car reimbursement.
Looking at Everything Breaks' website, they offer so many plans for so many things, cars are almost difficult to find. They also claim to have 4 out of 5 stars on Trustpilot via their web banners, but a quick search reveals that they have a 2.1 out of 5.
The Protection Plans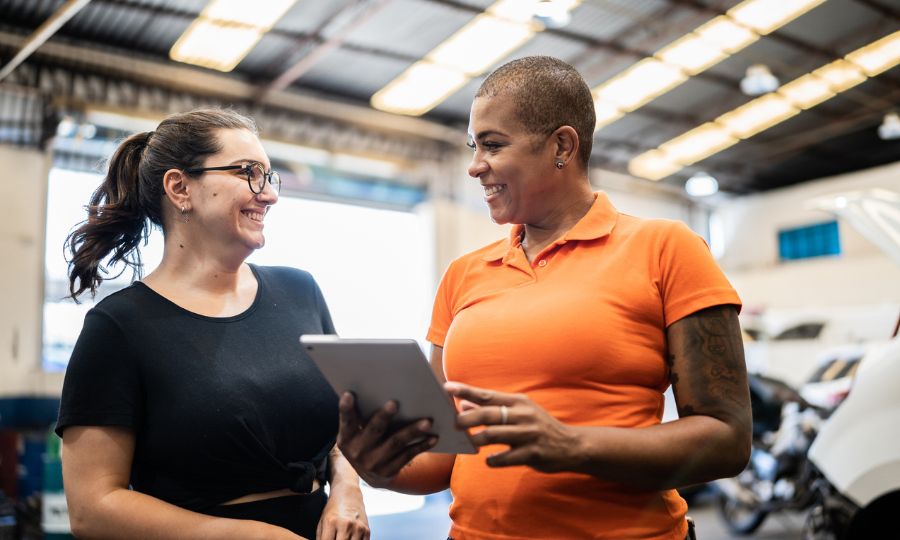 The warranty providers Endurance and Everything Breaks for Cars both have a selection of auto coverage plans for you to choose from:
Endurance Warranty
Supreme Plan – Look no further than our Supreme plan for those interested in exclusionary protection that's as close to factory warranty coverage as you're likely to get. Almost every component, part, and system in your vehicle is protected, including seals, gaskets, and even some of the more high-tech components that most providers avoid.
Supreme for Highline Vehicles – Luxury vehicles look and feel incredible, but unfortunately, they're nowhere near as reliable. Supreme for Highline Vehicles is our specialty plan, designed to cover specific luxury vehicles that have less than 80,000 miles on the odometer and are less than 8 years old.
Superior Plan – A step down from Supreme, Superior is another comprehensive plan, covering an extensive list of named parts and components. It's a great option for people who use their vehicles daily or for anyone who enjoys a road trip occasionally. Many electronics are included, with additional high-tech options also available.
Select Premier Plan – Does your car have its fair share of mileage? Select Premier could be the plan for you. Getting coverage for high-mileage vehicles can be tough, so this program is specifically tailored for older cars with up to 150,000 miles on the clock. This plan covers select lubricated engine components, transmission, and drive axle assembly components, as well as your cooling system, fuel system, and some air conditioning and electrical parts.
Secure Plan – If you just want the most basic level of coverage, you'll most likely be interested in our Secure plan. Prices start at just $99 a month, and it protects all of the most essential powertrain components.
Secure Plus – It should be obvious from the name, but Secure Plus includes everything from our Secure plan, plus some extra. Additional covered components include brakes, air conditioning, and steering, plus select electrical parts.
Advantage Plan – Advantage offers unbeatable coverage, and it's also the only auto protection plan on the market to include up to $3,500 in annual maintenance costs, such as oil changes, saving you even more on the cost of car ownership.
Everything Breaks for Cars
Top Line – Top Line is Everything Breaks' most comprehensive protection plan, providing exclusionary coverage for vehicles with less than 175,000 miles on the clock and less than 20 years old.
Deluxe Plan – A step down from Top Line is the Deluxe Plan, which still covers a wide range of components, but is a stated component contract. Vehicles with less than 175,000 miles on the clock and less than 20 years old qualify for this plan too.
Enhanced Powertrain – If you want to protect your powertrain plus some additional core components, then the Enhanced Powertrain is Everything Breaks' best option. It even covers the key hybrid components and is applicable to vehicles with less than 250,000 miles on the clock that are less than 20 years old.
Standard Powertrain – Everything Breaks' lowest level of coverage, protecting just those core powertrain components. Similar to Enhanced Powertrain, high-mileage vehicles (with less than 250,000 miles on the clock) still qualify.
Additional Benefits
As third-party vehicle service contract providers, both Endurance and Everything Breaks for Cars throw in some additional benefits for customers to make use of:
Endurance Warranty
24/7 Roadside Assistance: We don't want you to be left stranded if your vehicle lets you down, so every Endurance plan includes 24/7 roadside assistance as standard.
Trip Interruption Costs: Another standard perk of every Endurance plan, if you break down far from home, we'll cover the costs incurred, so you don't have to.
Travel Reimbursement: We want you back on the road ASAP, so the same goes for replacement travel. If complex repairs keep your car in the repair facility longer than expected, we'll reimburse you for your rental ride.
Maintenance Costs: Pick our Advantage plan, and on top of first-class component coverage, you'll get up to $3,500 in annual maintenance costs too. It's one of the only protection programs in the industry to include it.
Elite Benefits: Every new Endurance customer also gets a year's free access to our Elite Benefits package, opening up tire repair/replacement, total loss protection, and more. Just pay a $29 activation fee, and you're good to go.
Everything Breaks for Cars
24/7 Roadside Assistance: Like Endurance, Everything Breaks will also arrange roadside assistance and towing if your vehicle breaks down.
Continuation of Journey: In the event of a breakdown, Everything Breaks will send out a rideshare vehicle so that you can continue your journey.
Rental Car Reimbursement: If your vehicle is being worked on for an extended period of time, you'll be reimbursed for the cost of your replacement rental car.
Loyalty Benefits: The longer you stay with Everything Breaks, the more benefits you unlock (although these additional benefits aren't listed on their website).
When It Comes to Auto Protection Plans, Only the Best Will Do
Not only do industry experts agree that Endurance is a top choice for vehicle service contracts, but consumers do too. Since opening our doors over 15 years ago, we've helped thousands of drivers save on their repair costs, and we're here to do the same for you. Drive with peace of mind with Endurance.
If you'd like to know more about how we can protect you and your wallet from unexpected repair bills, get in touch with our award-winning customer service team at (800) 253-8203 for a free quote or shop online today. Or if you're not done reading just yet, continue learning about all things automotive, including other provider comparisons for CARCHEX and CarShield, over on the Endurance Warranty blog.
More like this
Comparisons

While owning a car is incredibly liberating, it doesn't come cheap. In August 2023, AAA announced that the average annual cost of running and maintaining a vehicle had just passed..

Read More

Comparisons

No matter what kind of car you drive, keeping it in good condition should be one of your top priorities. A vehicle that is well taken care of will last..

Read More

Comparisons

Buying a new or used car can be incredibly exciting, especially if you are buying something you have always dreamed of owning. No matter what kind of vehicle you purchase,..

Read More